While most people in the U.S. fight between whether Apple's iPhone or Samsung's Galaxy are the superior product, an upstart company in China has taken that market by storm. Xiaomi is a powerful smartphone company that leads the highest-selling brand in China. Xiaomi 12 is released recently, and some of us may want to transfer iPhone data to Xiaomi device. Therefore, I will show you several methods to help! Let's move on.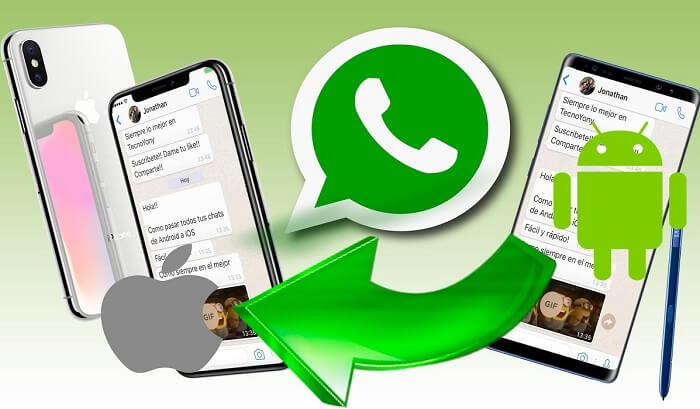 Method 1: Transfer iPhone to Xiaomi with a Few Seconds
The fastest way to get your data from your old iPhone to Xiaomi is to install the powerful software - iTransor Pro. It is an excellent alternative for Mi Mover that can speedily move all data on your iPhone to the new Xiaomi device without phone restrictions.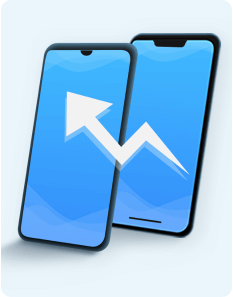 Transor - Transfer iPhone to Xiaomi Best Solution
Transfer/Backup/Restore/Export WhatsApp on iPhone/Android.
Support transfer of the data selectively
No need for Wi-Fi or cellular data
100% Safe without no data loss
Support transfer without phone restriction
To download and install iTransor for WhatsApp, follow these steps:
Step 1. Download and install iTransor Pro on your PC, and connect with both Xiaomi and iPhone device.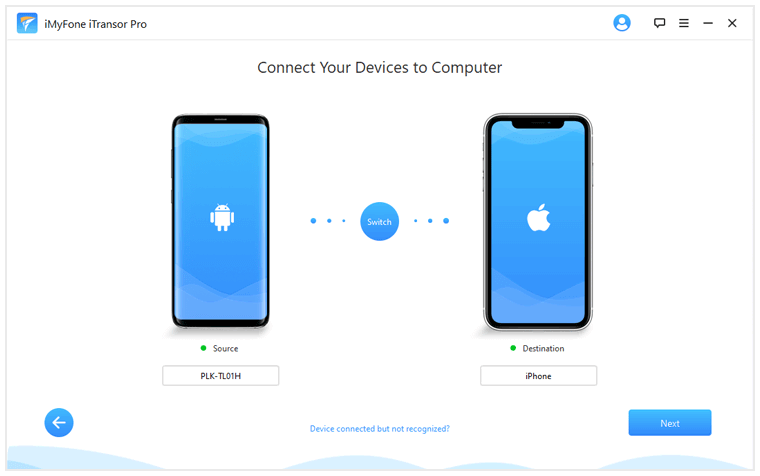 Note
Be sure to turn off the
Find My iPhone
service before transferring data.
Step 2.Start the transfer by ensuring the source and destination devices are correctly selected. (source = iPhone, destination = Xiaomi). And then follow the operation instruction on the screen.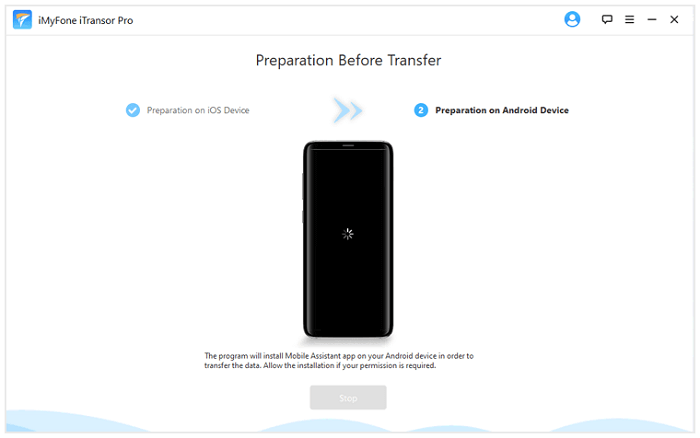 Step 3.Select the data you need to transfer, then click Transfer.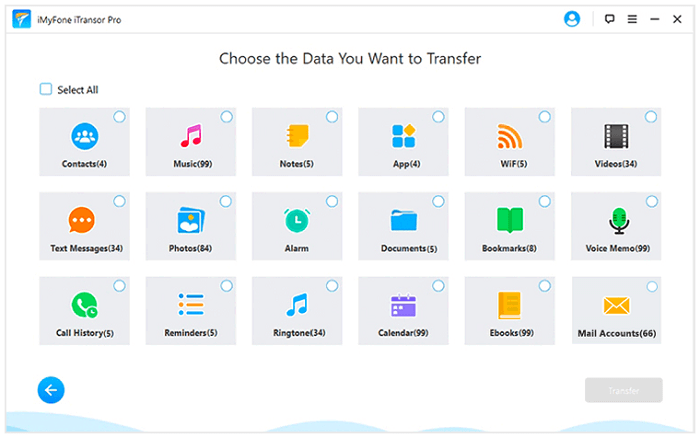 Method 2: Transfer iPhone to Xiaomi via Google Account
If you are looking for a wireless solution, transferring iPhone to Xiaomi via a Google account is a nice choice.
Tips
There are limits to how much free storage space you'll get with your Google Account. You may need to pay to upgrade if you have more than 15GB of data on your iPhone needs to transfer.
Step 1.Make sure both devices are connected to Wi-Fi and go to Settings.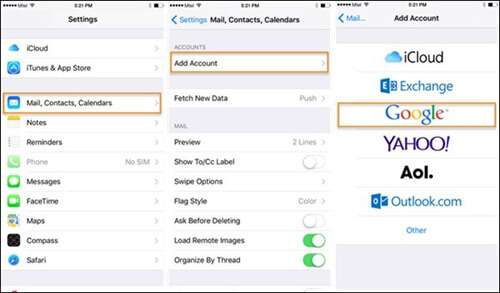 Step 2.Select Accounts and Passwords > Add Account > Google, sign in to your account, and manually enable the file types you wish to transfer. Once done, click Sync Now.
Step 3.Go Settings on your Xiaomi, navigate to Google Sign in with the same account and turn on file types to sync.
After the procession is complete, your data should automatically upload to Google from your iPhone then download from Google into your Xiaomi.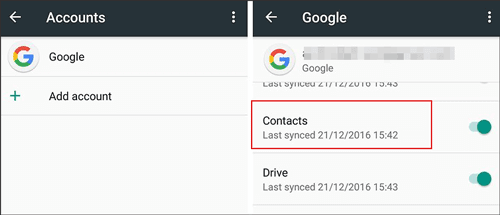 Method 3: Transfer iPhone to Xiaomi through Mi Mover
Mi Mover is a popular method of moving the iPhone to Xiaomi for it is the official app developed by Xiaomi, Inc. While this should work for your devices, it doesn't allow all versions of iPhones or Windows phones to transfer to the Xiaomi ecosystems. See how to use Mi Mover to transfer iPhone data below:
Step 1.Install and launch the Mi Mover application on both of your devices.
Step 2.Connect your two phones over Wi-Fi and select I'm a recipient on your Xiaomi and I'm a sender on your iPhone.
Step 3.Select the data you want to transfer and then tap on Send to initiate the transfer.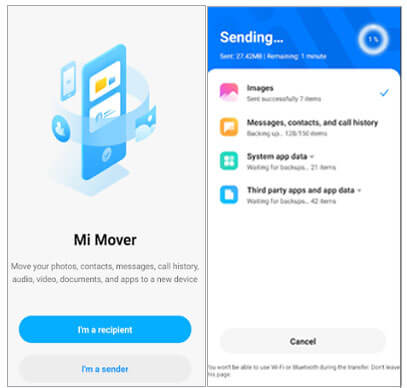 Note
Because of the common errors and bugs that tend to pop up with Xiaomi, we suggest backing up your devices first just in case of a problem.
Method 4: Transfer iPhone to Xiaomi via iCloud
This method move information from iPhone to Xiaomi via iCloud is similar to using your Google Account. However, this is a little more complicated because it requires exporting to your PC first, and you do not get all the data options as you would with Mi Mover or iTransor Pro. See how to go with the steps shown below:
Step 1.Connect your iPhone to Wi-Fi, go to Settings > Apple ID > iCloud > iCloud backup > Back Up Now.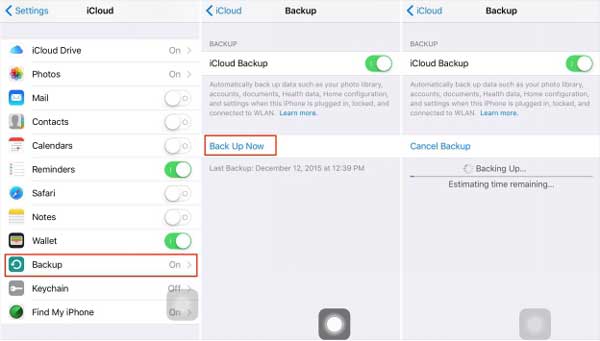 Step 2.Open the iCloud website on PC and sign in with the same Apple credentials. Select your Contacts and export using the gear icon.
Step 3.Open the Google website on PC and sign in to your Gmail account. Select Contacts> More > Import vCard file to sync your iPhone contacts from computer to Google.
Step 4.Go Settings on your Xiaomi and then Google and log in to the same account. Turn on Contacts > Sync Now.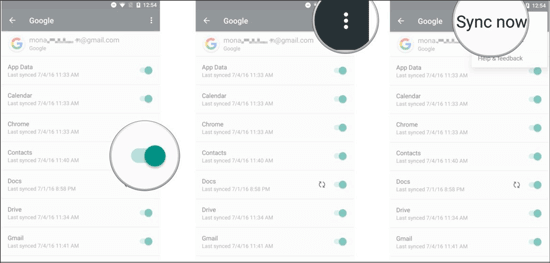 It is more complicated and only syncs your contacts, not your other valuable data.
Method 5: Transfer iPhone Data to Xiaomi Manually
If you'd like to go a little more old school with your iPhone to Xiaomi conversion, you can always transfer the data manually. This only copies media files that unprotect using a drag and drop method on a computer.
Step 1.Connect iPhone to a computer with a USB cable and tap on?Trust?when prompted. Do the same for your Xiaomi and enable USB debugging and grant permission.
Step 2. Go to My Computer/This PC on your computer and double click on both devices to open their folders.
Step 3.Locate the DCIM folder on your iPhone's storage, select the media you want to be copied, then drag them into Xiaomi's storage.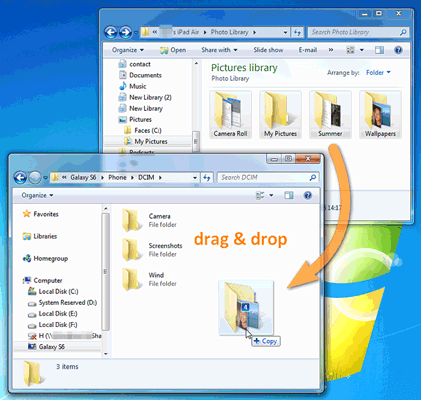 FAQs Related to Transfer iPhone to Xiaomi
1

Does Mi Mover work with iPhone?
Yes and no. An older version of Mi Mover worked for a while on iPhone, but as of this article, there isn't a current working version of Mi Mover for the Apple store. It only works with Android and Xiaomi devices.
2

How do I transfer data from my old iPhone to my new Mi Phone?
The best solution we have found is to use the powerful application iTransor Pro. You can try the other methods we've listed above, but iTransor offers the most data types with the least hassle.
Conclusion
With the methods we talk above, you can transfer iPhone data to Xiaomi easily. The most recommended way we suggest is to use iTransor Pro! And now we have a free trail version for you. Click the button below to try it!