"I realized a few screenshots I took before are currently missing on my Android phone. I can't recall deleting them. My Google Photos does backup my images, but I can't find my screenshots in there either. Is it possible to get them back, or are they gone for good?"
If you are looking for how to find disappeared screenshots on Android, this article will show you that. Screenshots are digital pictures of your devices' screen. They often contain information worth saving, ranging from games, web pages, messages, etc.
Sometimes we may lose documents, in this case, our screenshots. Keep reading to see methods to find disappeared screenshots from Android and find Where are My Screenshots Saved on Android Phone.
Reasons Screenshots Disappeared From Android Phone/Tab
Screenshots are photo files, which could also be deleted. You could lose your image file while sharing them via the internet or by any other file-sharing medium. Below are a few different reasons that must have led to losing screenshots.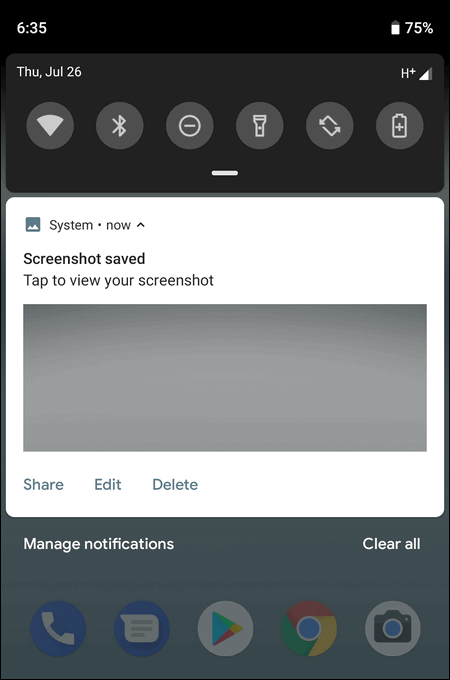 1. Accidentally Formatting Of Your Android Memory Card:
A significant number of Android phones offer a quick means to format your memory card. When you use this option, it doesn't take into consideration any file type or file importance, your Android deletes every data in your memory card and leaves it brand new. If your device stores your screenshot on your memory card, the format process will remove it.
2. Accidental Deletion:
While deleting unwanted documents, we often delete in bulk, delete a whole folder, or use the "Delete All" button. This may result in the loss of most files like our essential screenshots. On some devices, after taking a screenshot, the preview gives a delete button, which you might click mistakenly.
3. Formatting Of Android Device Containing Media Files:
This is similar to formatting a memory card, only this involves your computer. When you connect your Android device to a computer, and you get an error such as "Drive F: is not formatted, do you want to format it now." We sometimes go ahead to format by clicking "Yes," which results in data loss.
4. Using The Same Memory Card On Multiple Devices:
If you use your memory card on different devices like your Android phone, Android tablet, laptop, digital cameras, it could resolve in a card or system corruption leading to data loss.
5. Installation Of Unknown Apps:
When you install unknown apps, most may contain malicious files, which in turn alter the standard functionality of your device, leading to file loss, such as your screenshots.
6. Other Reasons:
Virus attacks, file system corruption, upgrading your Android OS, some junk cleaning apps sometimes consider screenshots as junks. A factory reset is another reason that will lead to your screenshot lost.
Where to Find My Screenshots Saved on Android Phone
Irrespective of the reason that leads to your screenshot lost, it is possible to rescue and retrieve deleted screenshots on Android, herein we have three guaranteed methods to find Where are My Screenshots Saved on Android Phone.
Way 1. Find Disappeared Screenshots from Google Photos - without Computer
In case that you delete screenshots by accident, the most straightforward method to get them back is via your cloud backup. So, if you have backed up your photos or the screenshots you deleted to Google Photos prior to the deletion, there's a chance you can recover them without computer and without root. You can easily follow these steps to get disappeared screenshots from Google Photos:
Step 1. Open your Google Photos and Photo apps successively.

Step 2. In your Photo app, tap the "≡" icon on the top left corner.

Step 3. Tap on "Trash".

Step 4. Then you're able to view the deleted photos, choose the screenshots you deleted and retrieve them.

Note: Google Photos will permanently erase the deleted screenshots after 60 days of deletion. So if your screenshots are deleted more thatn 60 days, they will permanently gone.
Way 2. Find Where do My Screenshots Go on Android Phone Via D-Back Android
Generally, Google Photos can helps us restore deleted screenshots on Android. But what if the syc function had not been enabled? In such case, you can find Disappeared screenshots on Android phones by using iMyFone D-Back for Android. Before we introduce it, note you can directly restore screenshots from your local backup, but what happens when you have no backup handy? iMyFone D-Back comes in.
What Is D-Back Android
D-Back Android is a recovery tool that will help get Disappeared screenshots from Android. D-Back isn't limited to rescuing deleted screenshots on Android alone. This program will recover every deleted data on your device, not taking into consideration how the data was lost. With D-Back, you don't need a backup to restore your missing data.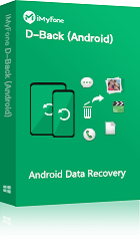 1,000,000 Downloads
Features of D-Back Android
Capable of retrieving your lost/disappeared screenshots caused by accidental deletion, water damage, system crash, and more.

D-Back allows you to preview your deleted screenshots before full recovery.

You can choose a specific file type to scan for with D-Back.

The application has a high recovery success rate, and very safe to use.

D-Back assures your privacy is respected.
[Steps] How To Find Disappeared Screenshots On Android With D-Back
Step 1. Download D-Back Android and run installations. Launch the program to use the features it offers.
Step 2. The welcome window presents two options, select the "Android Data Recovery" option and go on.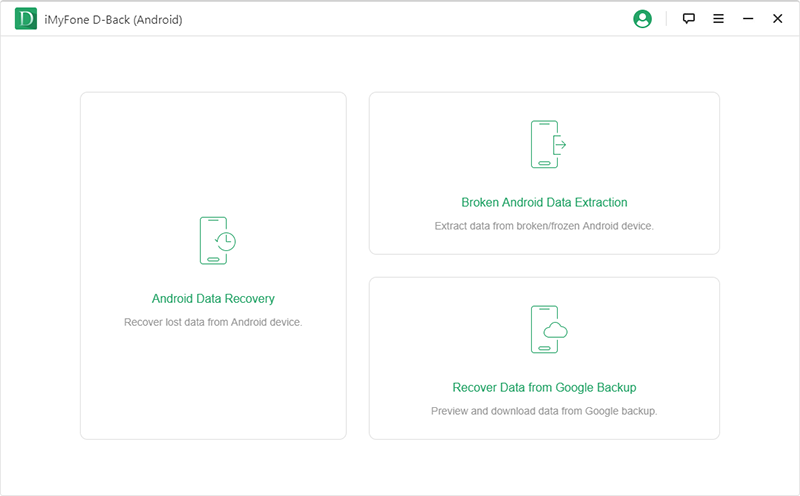 Step 3. Click the "Start" button in the "Android Data Recovery" tab and proceed to the "Select Your Device Information" area. From there, pick your Device Name and Device model. Ensure you select the correct information here.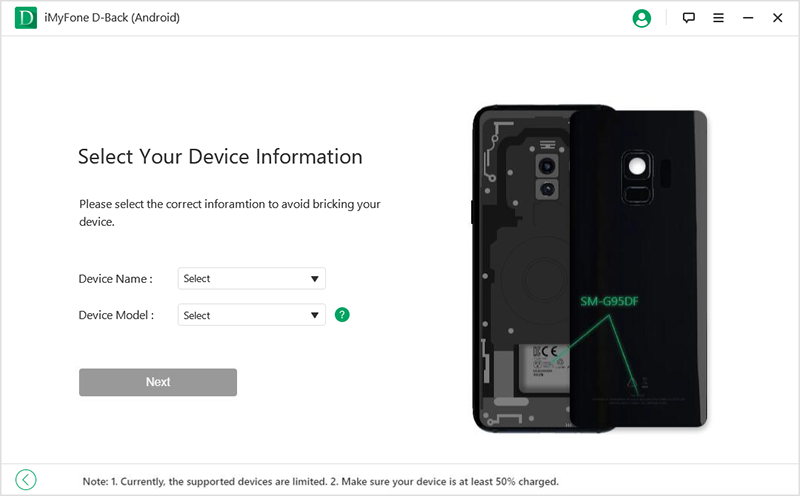 Step 4. D-Back then connects to the internet and downloads the suitable firmware package for your device. The download speed depends on your internet speed, ensures you have a steady network to avoid errors.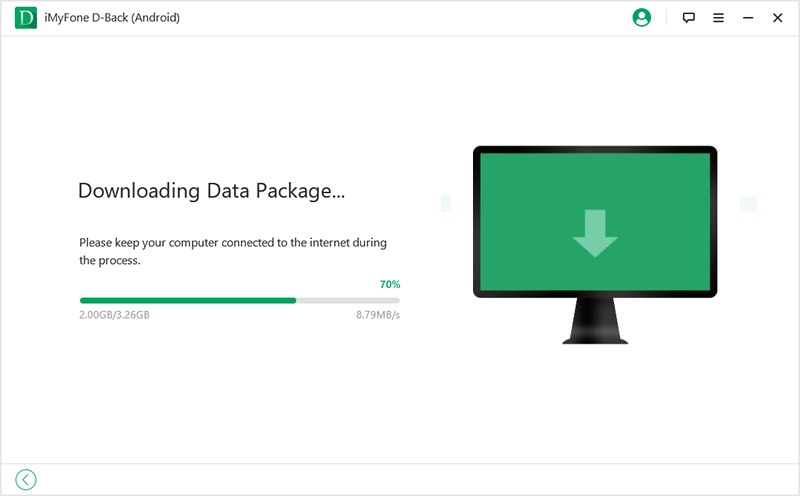 Step 5. Using a working USB cable, connect your Android to your computer and follow the on-screen instructions to put your device in downloading mode.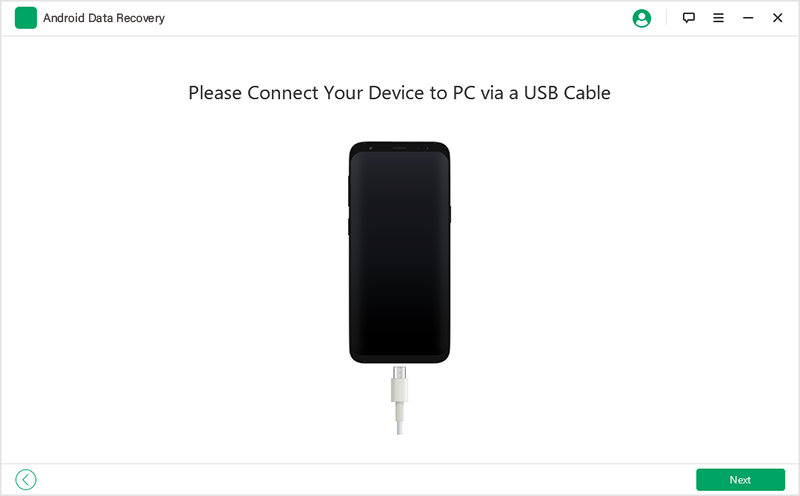 Step 6. D-Back then leads you to the "Recovery" interface, there select the file type you want to recover then click "Next" to begin the scan.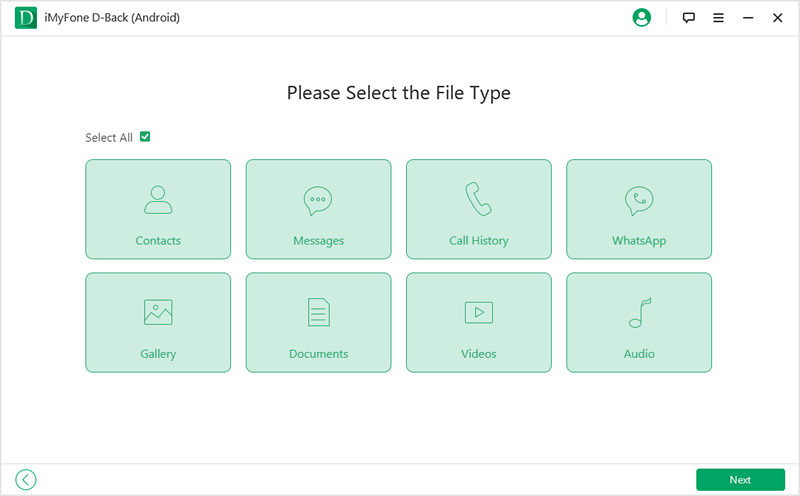 Step 7. Allow the D-Back program to scan for your lost screenshots. Your deleted screenshots are then displayed, and mark the screenshots you intend to get back by ticking the box at the right of the file. Go to the lower right and click "Recover."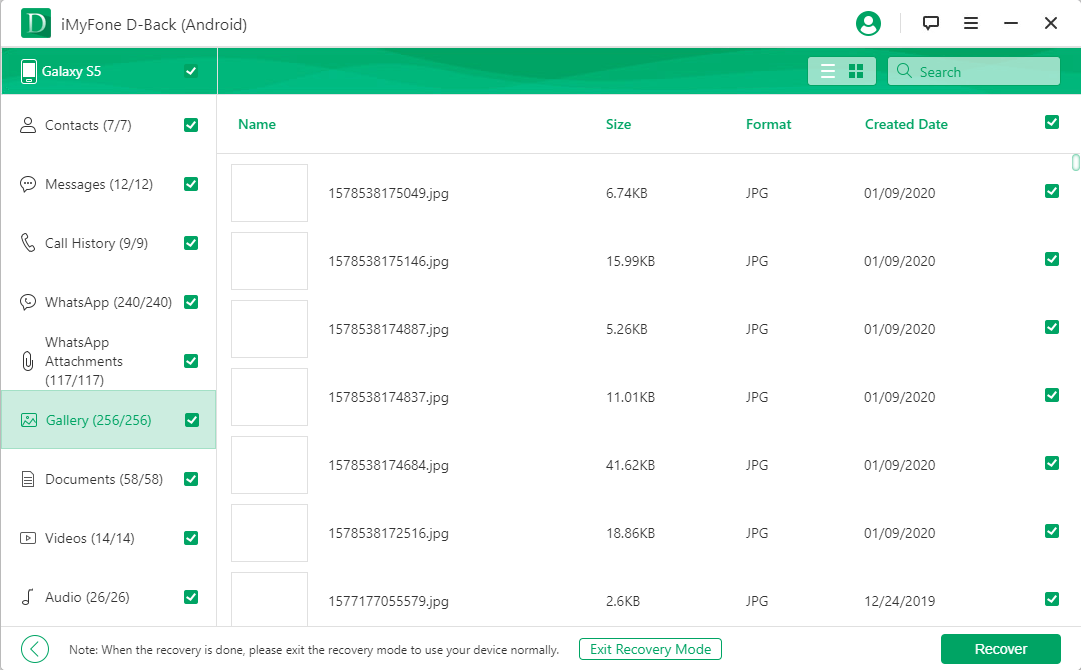 Way 3. Find Disappeared Screenshots Via Special Utilities
They are a ton of third-party recovery tools that could help find disappeared screenshots on Android devices. We suggest you stop adding or creating new files to increase your chances of restoring your missing screenshots. A few apps that function as an Android data recovery tool are:
1. DiskDigger For Android: This application will help restore your files from both your SD Card and phone memory. It can work on a formatted storage device.
2. Recuva: It isn't available for mobile Android devices. However, this program can scan your memory storage when connected to a computer.
3. Undeleter: Undeleter is another excellent app that features as a data recovery tool. It can only scan app caches for images without root access.
4. GT Recovery: It's another application available for Android devices. But it only works on rooted devices.
Bonus Tips: Backup Android Screenshots To Computer To Avoid Such a Situation
Backups are essential when dealing with relevant data. It is best if you have your device's backup in two different storage locations. You should back up your device to both Cloud services like Google Drive, Dropbox, and External storage like your computer, SD Card, Flash drive, etc.
Conclusion
Nobody plans to lose their essential data, most especially screenshots. We often take screenshots of info we may never come across again, losing such screenshots is often annoying. Nevertheless, this article has shown you how to get disappeared screenshots on Android devices.