Over the past few years, online dating has become more popular than ever, thanks to the easy access to smartphones and the apps on them. Dating apps have replaced traditional dating and dating sites, and finding a dating partner via mobile phone has become the mainstream way of making friends for the younger generation.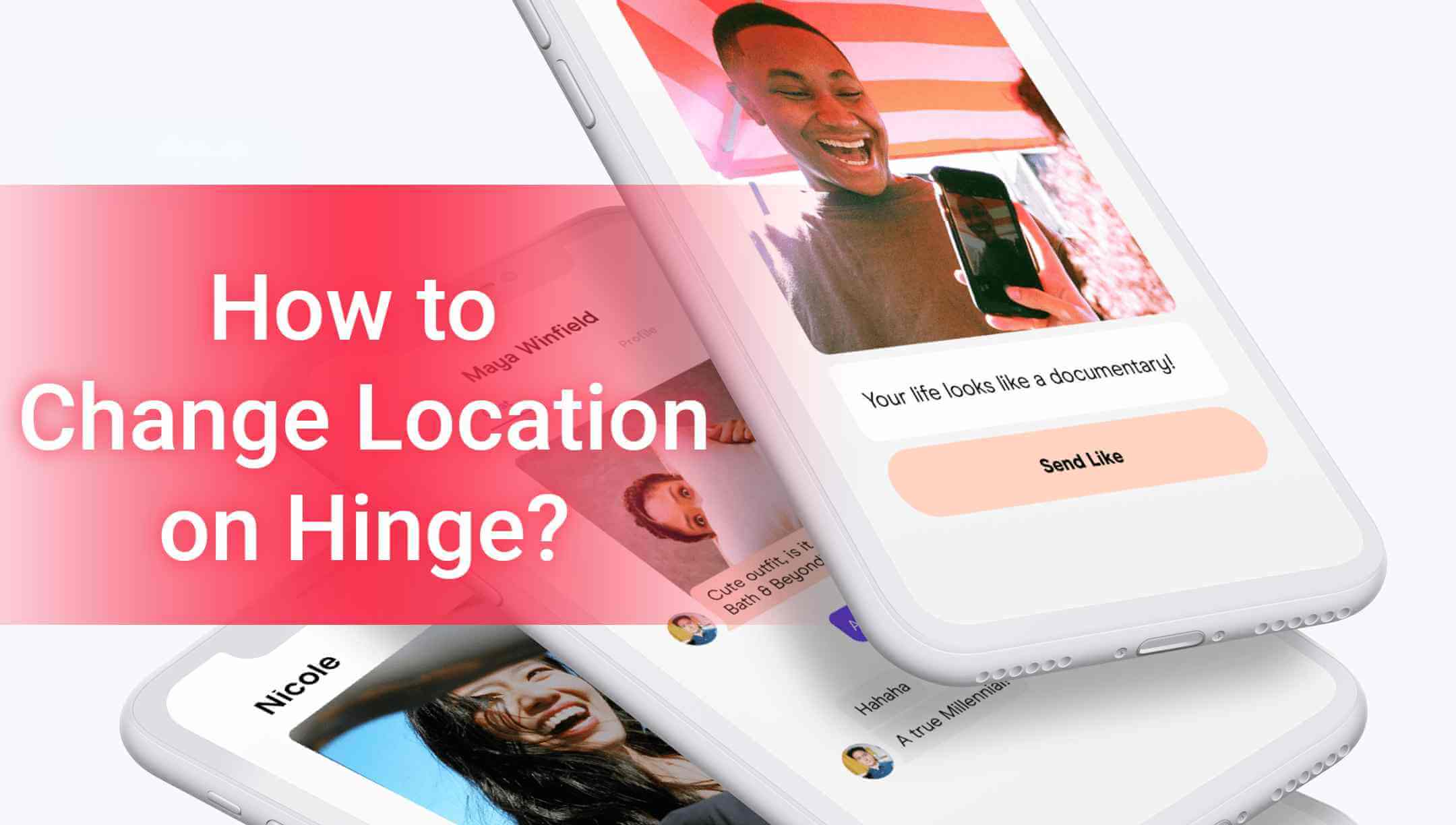 Hinge is one of the most popular dating apps in the world and has managed to attract more users over the past few years. Part of the success is due to the features these apps offer, and so does Hinge. But when we need to change our place in Hinge, how do we do it? Don't worry, you can actually do it, this tutorial is just for you.
---
Part 1: Why do You Need to Change Your Location on Hinge?
Have you ever been afraid to log on to a dating app because you don't want to be found out by someone you know? You shouldn't be intimidated or feel limited to enjoy your dating life just because of someone you know near you.
This is a unique site that doesn't work with location proximity when matching singles. This means that the app doesn't use your phone's location data to match you with people near you. You have to manually indicate your area to search for people near you.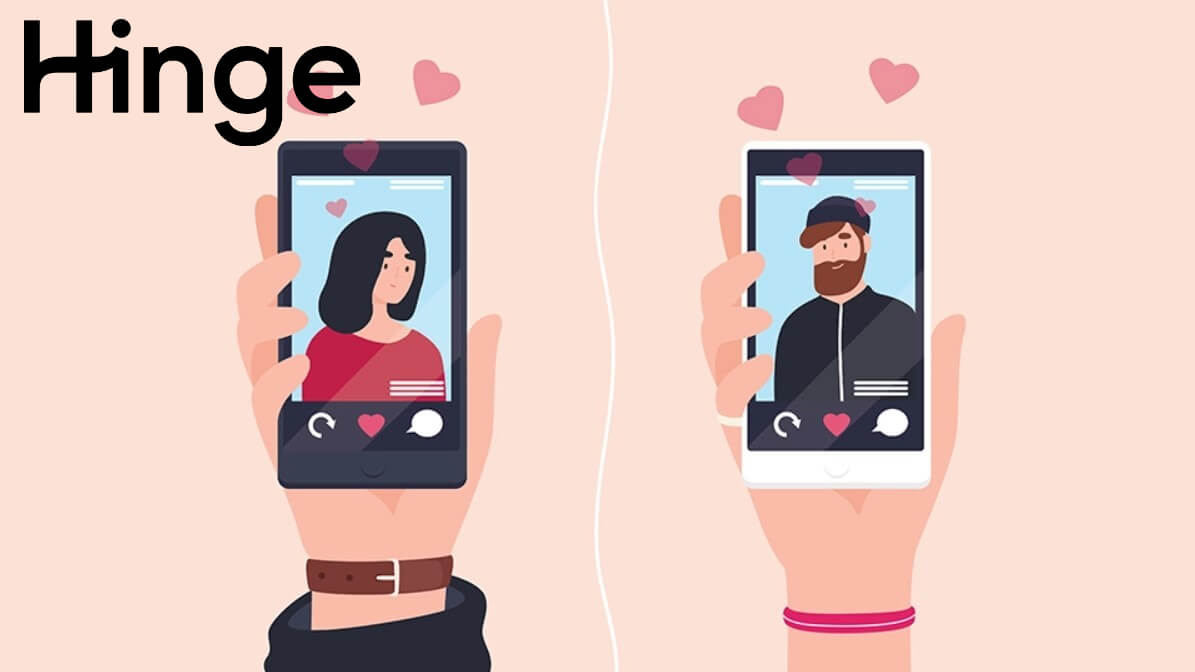 Like other dating sites, it will suggest matches near you, which can be frustrating if you're hoping to meet someone while traveling. That's when you'll want to be able to change your location to choose someone you like to date.
This is crucial for people who want to connect with people in other states. For example, if I live in the US and want to connect with people in Canada, I can still do so by changing my location.
---
Part 2: 3 Ways to Change your Location on Hinge
The purpose of Hinge is to help singles and only serious singles connect to build a relationship.
If you want to change your location on the Hinge app, in another word, if you want to meet people from other cities far away from you, read this article and you'll find the answer. Follow these steps, and enjoy interacting with those around you on the hinge.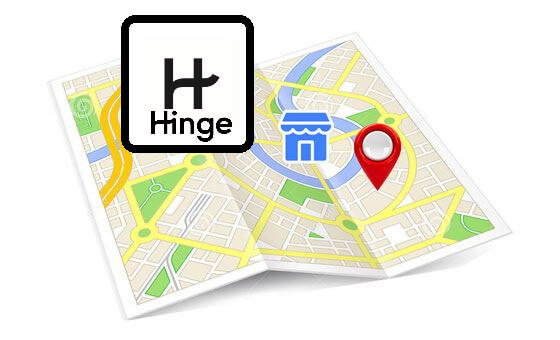 ---
1. Change Location with the Settings of the Hinge
You can choose to change the location on the Hinge based on your current geographic location or simply use a pin on the map.
Open the Hinge app on your Android or iOS device and follow the steps mentioned below to change the Hinge position.
Step 1: Open the Hinge on your phone.
Step 2: Go to the Settings icon and click on it to access other details. Scroll down the menu and select Preferences.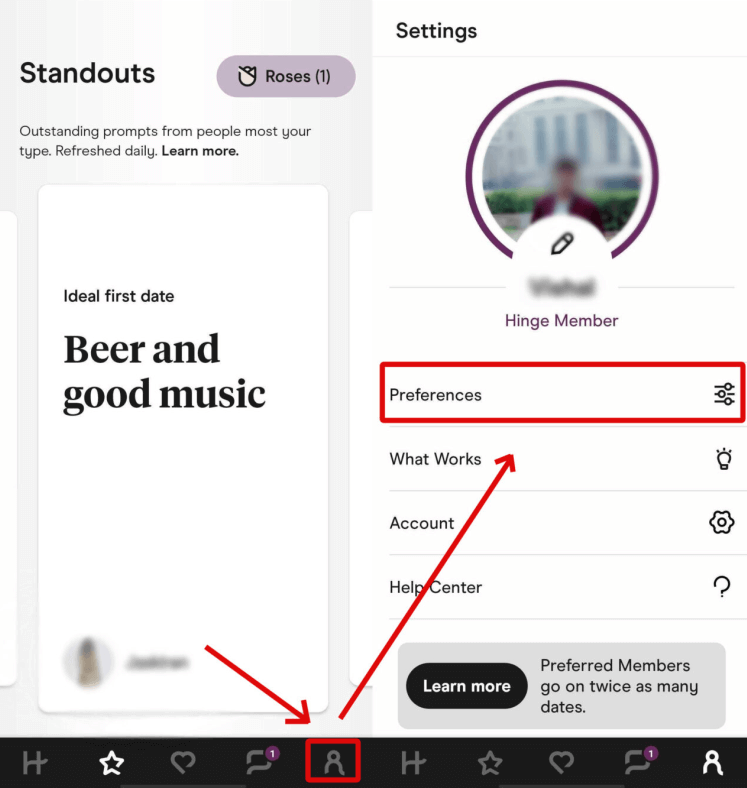 Step 3: Click on My Location. Click on My Neighborhood option.
Step 4: Click on the Compass icon on the lower right side of the map. You can also pinch to zoom in and hover on the location you'd like to change to.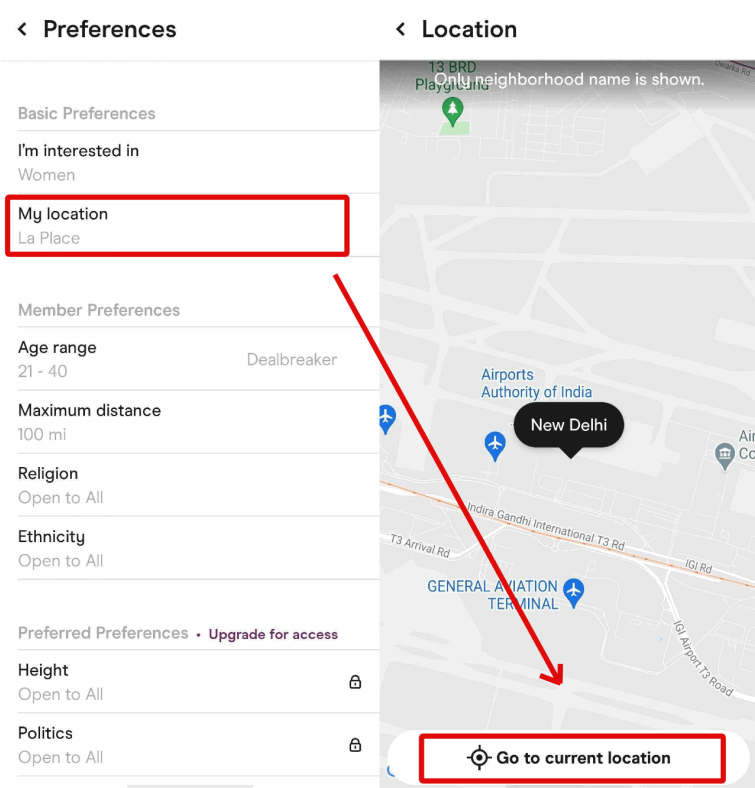 Note
If you use the Modify Location feature that comes with the Hinge system, you have to keep changing your location on Hinge every time you open and close the app. When using other Hinge alternatives, such as Tinder, you'll need to pay a higher-tier subscription to adjust the app location. This is the reason that users look for cheaper and easier options to cheat their location on dating apps.
---
2. Change Location with Desktop Location Spoofer on iOS & Android
Apart from that, faking your location to check more profiles can also be done through iMyFone AnyTo.
Dating apps are all about finding compatible matches near your actual geographic location. But what if we want to get in touch with people in other cities?
How to change our GPS location on iPhone/Android? Don't worry, use iMyFone AnyTo, a professional app with which you can change your Hinge location at will on iOS and Android devices.
Key Features of iMyFone AnyTo:
Quickly fake GPS location on Hinge to everywhere else in the world. Share your fake location to your family or friends online.
Change location on Hinge without jailbreak.
Compatible with all iOS devices (iOS 16 Supported) and most Android devices.
Step 1: Install and Launch iMyFone AnyTo.
Download iMyFone AnyTo on your computer/Mac and then install it. Once installed, open it and click Get Started.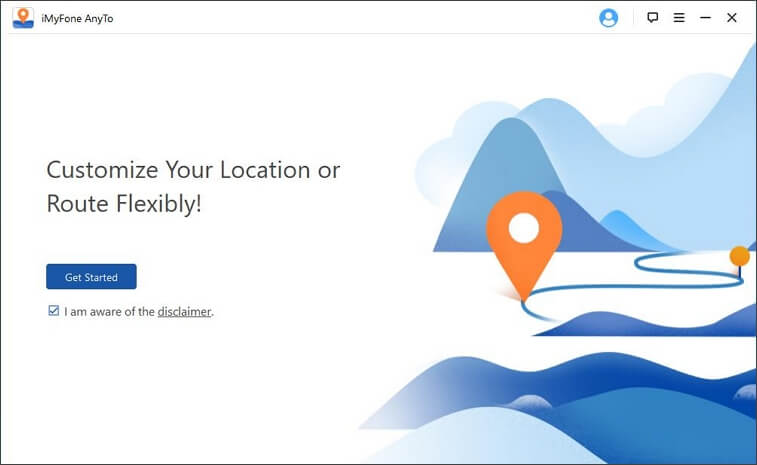 Step 2: Connect the Device to the Computer/Mac.
Connect the device (iPad/iPhone) to the computer/Mac using a USB cable. And allow access to the device.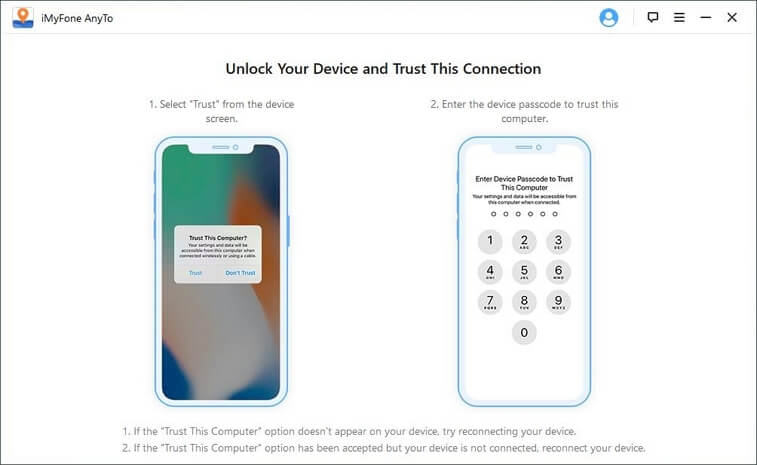 Step 3: Select A Location on the Map.
Select the third icon which is the Teleport Mode. Then, choose a location according to your need, you can also search the location by entering the address on the search bar at the top-left corner.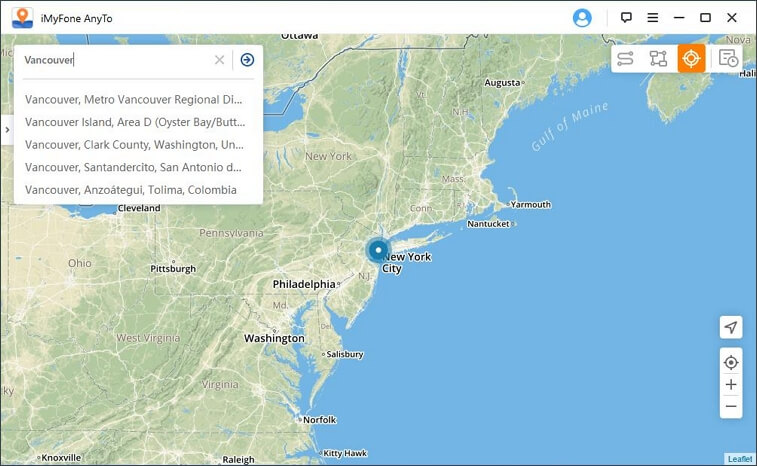 Step 4: Change Location with 1 Click.
Once a location selected, a pop-up window will display on the left side. Click the Move button and then you location on the map will be changed immediately.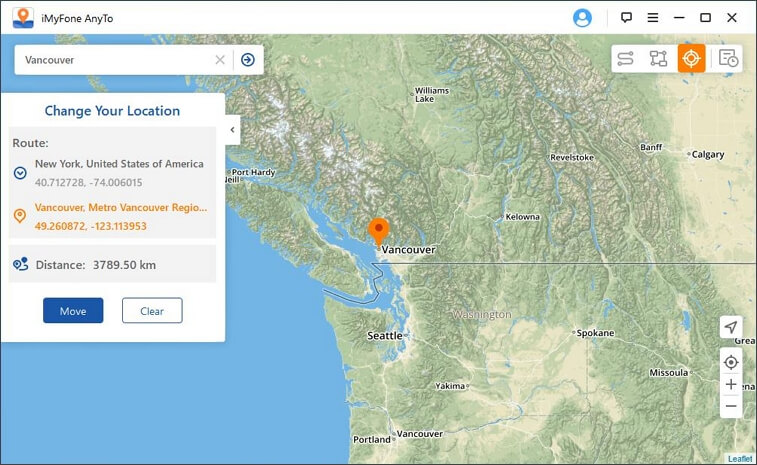 With iMyFone AnyTo you can fake GPS on Higer with just one click. Not only does it solve the problem for you that you want to change your GPS location on Hinge, but it also prevents your real location from being tracked or snooped on by others. You can evaluate more people's profiles to find your best match without moving to another region.
That's great! Just click the download button below and start using iMyFone AnyTo to make more friends on Hinge today!
---
3. Location Changer from Cydia Marketplace [Require Jailbreak]
If you want to download the location spoofing app for iOS from Cydia while figuring out how to set your location on Hinge, then you'll need to jailbreak your device to do so. Below I give you the steps on how to jailbreak your device and use the Fake Location app.
If your iPhone/iPad has not been jailbroken, try iMyFone AnyTo to fake Snapchat location.
Step 1: Install Cydia Impactor on your laptop or computer. Connect the phone to the computer and select Trust on the phone. You need to select your iPhone model in Cydia Impactor's pop-up drop-down menu. Click Start when done.
Step 2: Download unc0ver from the official website and drag it to the Cydia Impactor interface.

Step 3: Once loaded, go to Phone Settings >> General >> Profiles >> Device Management >> Trust Cydia Impactor Developers.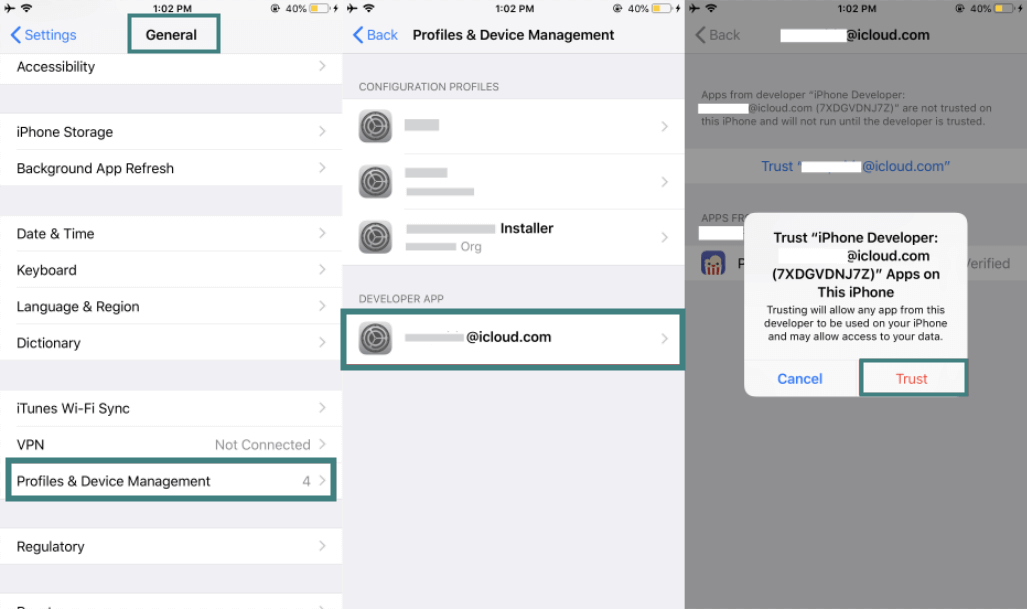 Step 4: Click GO and Impactor will start jailbreaking your device. Once done, your phone will restart.
Step 5: Go to Cydia Marketplace app and download Location Faker or any other location changer.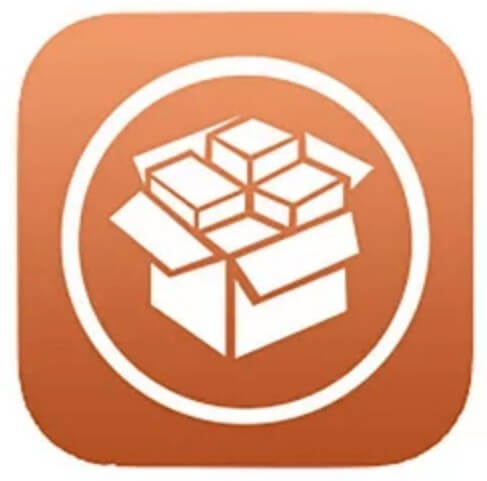 Step 6: Install the app and give it permission to spoof your location when prompted. Just enter the name of the area where you want to spoof your location and click Add to.
Apple has a lot of restrictions on their devices and the only way to get around them is to jailbreak the phone. However, the steps to jailbreaking your phone are risky and lengthy. If you're not tech-savvy, jailbreaking isn't your first option.
Note
If you encounter any errors while running the application, it is usually sufficient to close it and wait for them to disappear.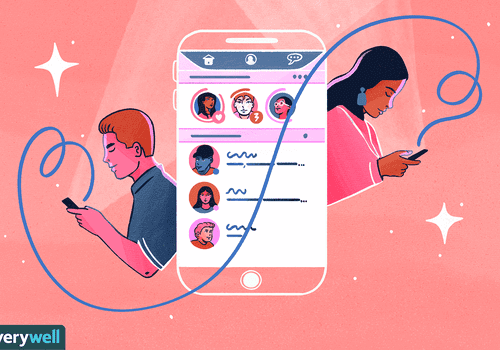 To summarize the above 3 methods, each method has its advantages, but overall, using iMyFone AnyTo to change your GPS location will be the most convenient and reliable. What are you waiting for? Download now and start your Hinge journey!
---
Part 3: Hot FAQs about Change Location on Hinge
1 Can You Change Your Location on Hinge for Free?
Yes, you can manually change your location on Hinge for free. However, you will have to do it every time you log on. With iMyFone AnyTo, you can set your device's location to one area and never have to worry about it until you choose to reset the location.
---
2 Which Dating App Lets You Change Your Location?
Most dating apps on the market require the use of GPS, and changing the location basically requires the use of Location Spoofer to achieve. With these apps, you can be shown in another city before or during your travels making it more convenient to create genuine connections!
---
3 Is Hinge in Europe?
At present, the Hinge app is available in the US, UK, Canada, Australia, and India. Back in April, the dating platform expanded its presence in the EU, including Ireland, The Netherlands, Norway, Sweden, and Denmark. The company is planning for global expansion, as well.
---
Conclusion
There may be a few reasons why you need to change your location on your phone. Although you can change your hinge location in app settings rather than using location spoofer or other apps, you might consider getting one before you start dating online for a number of reasons. In that time, iMyFone AnyTo will be the best solution for your issue.
Using the methods discussed in this article, you can now answer anyone if you find they want to know how to change your location on Hinge. We hope this guide has told you everything you need to know about changing your location on Hinge. Hope you find your perfect partner on Hinge soon!