It's no secret that Pokémon Red was among the most popular Pokémon titles for GBA in the 90s. The game was highly appreciated by teenagers so much so that anyone who owned a GBA was its fan. Today, even after 20 years of its launch, Pokémon Fire Red, the enhanced version of Pokémon Red, remains one of the most sought after games for teenagers.
Even though Nintendo has discontinued GBA, you can still play the game on either a GBA emulator or using Gameshark. If you decide to choose the latter, however, there are a few Pokémon Fire Red Gameshark codes that'll make your gaming experience a bit more amusing. Apart from helping you skip specific grinds, these tricks will also make it easier to meet new Pokémon characters in the game.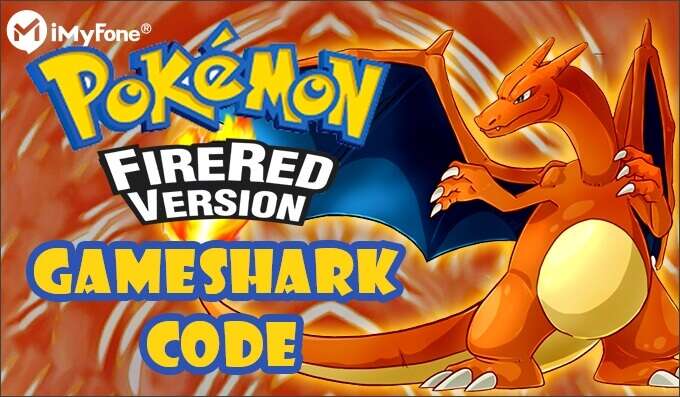 Part 1: What is Gameshark and How Does Gameshark Code Work
To put it in simple words, Gameshark is a device that's used to modify different types of games through codes. You can use Gameshark with your Game Boy Advance Console or enter codes on the emulator you're using to play Pokémon Fire Red.
In any case, however, the codes will help you change various parameters of the game and get past certain challenges without any hassle. With Gameboy Advanced, Gameshark accepts codes in different formats including 8-bit, 16-bit, and 32-bit. You can either apply codes using a cartridge (that's pre-loaded with codes) or enter your own codes manually.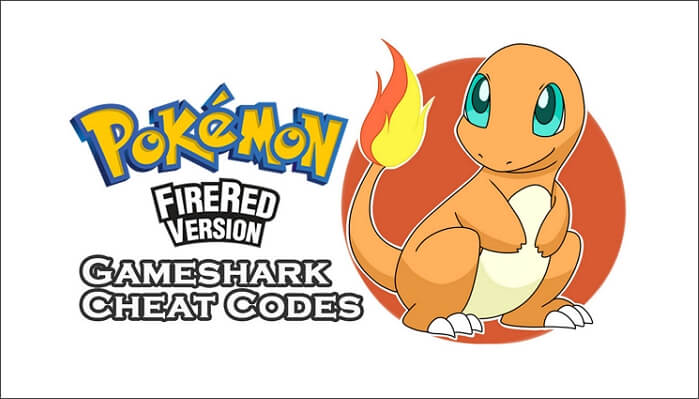 Once you have entered the code, Gameshark will modify the game accordingly and you'll be able to complete different levels easily. For example, by entering the Pokémon Fire Red Gameshark Rare Candy code, you can get unlimited Rare Candies when playing the game and then you can level up your game faster and easier!
See, using a Gameshark with Pokémon Fire Red makes complete sense when you don't want to grind as hard but still want to complete different quests.
So, without any further ado, let's take a look at some of the most useful Gameshark codes for Pokémon Fire Red.
Part 2: Popular GameShark Codes for Pokémon Fire Red
So, here's an entire list of the most popular Pokémon Fire Red codes you can use with a Gameshark.
Trick
Role
Code
Faster Leveling
Level Up Quickly and Increase Your XP
72024A64 0001
82024BEC 01F4
Infinite Items
Get Unlimited Supply of Key Items
42025C96 0063
00000014 0004
Infinite Cash
Never Run Out of Cash
82025838 104E
8202583A E971
No Random Battles
Skip All Random Battles
A202166E FF00
820255AC 0000
Collect Pokéballs
Get Access to All The Pokéballs in The Game
420259D8 0001
0001000C 0004
Infinite PP
Get An Unlimited Supply of PowerPoints and Perform All The Moves Easily
42023C08 6363
00000002 0002
Complete Pokédex
Complete All Pokédex by Collecting Every Pokémon
4202462C FFFF
0000003C 0002
Get Badges
Unlock All Pokémon Fire Red Badges
8202658C FFFF
These are a few of the codes in Pokémon Fire Red that'll help you tackle different scenarios in the game using Gameshark. It's worth noting that none of these codes are case sensitive, which means you can use them any way you want and they'll perform the same task.
Part 3: How to Use Pokémon Fire Red Codes on Windows, iPhone and Android
Now that you have a list of all the Pokémon Fire Red Gameshark codes, let's take a look at how to use them on different devices. Since each device has different hardware configurations, you'll have to follow a different approach to apply these codes effectively.
So, here's a step-by-step guide on how to use Pokémon Fire Red codes on different platforms including Windows, iPhone, and Android.
For Windows: Use Pokémon Fire Red Gameshark Code in Visual Boy Advance
If you're playing Pokémon Fire Red on Windows, you are most likely to be using a VBA (Visual Boy Advance) emulator. So, follow the below-mentioned instructions to apply the Gameshark codes on Windows.
Step 1: Start VBA and select "File" > "Open Gameboy". This will launch the Gameboy console.
Step 2: Before proceeding any further, make sure to save the game so that you don't lose your progress.
Step 3: Now, go to the "Tricks" menu and select "Trick List".
Step 4: Click "Gameshark" and you'll be prompted to a new dialog box. Enter the preferred Gameshark codes & Descriptions and click "OK".
That's it. The codes will be applied immediately. Have fun leveling up your Pokémon in your PC now.
---
For iPhone: Use Pokémon Fire Red Gameshark Code in GBA Emulator
When you want to play Pokémon Fire Red on an iPhone, you'll need a GBA emulator like GBA4iOSApp. Simply go to the GBA4iOS download page and install the software on your iPhone/iPad.
Once you have installed the software, simply follow these steps to apply various Pokémon Fire Red Gameshark codes.
Step 1: Launch the emulator and load the Pokémon Fire Red ROM.
Step 2: Click "Menu" and select "Codes" from the list.
Step 3: Tap the "+" icon to add a customized code.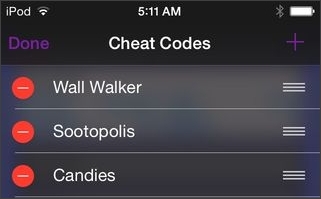 Step 4: Make sure to select the "Gameshark" tab and enter the specific code.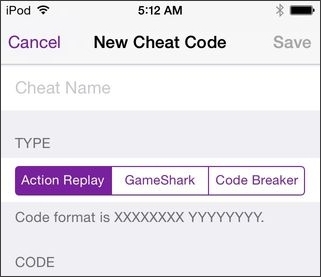 Step 5: Click "Save" and the code will be applied.
Right now, you can enjoy the Pokemon Fire Red with Gameshark code without hassles.
---
For Android: Use Pokémon Fire Red Gameshark Code in MyBoy Emulator
When it comes to Android, the process is slightly different if you want to apply Gameshark Codes. First and foremost, you'll need the paid version of My Boy! emulator to get the job done. So, go to Google Play Store and purchase the paid version of My Boy!
Once the emulator is successfully installed on your device, follow these instructions to apply the dedicated Gameshark codes.
Step 1: Launch MyBoy and click the "Menu" button.
Step 2: Select "Tricks" and click "New Tricks" to add a customized Trick manually.
Step 3: Enter the right Trick name and its code. Click "OK" to save the code.
That's it! Go back to MyBoy and enjoy playing Pokémon Fire Red with unlimited powers.
---
Conclusion
Pokémon GO Fire Red Gameshark codes provide ease of use to players who don't have the time and patience to complete each grind. Whether you want to skip some levels or get access to infinite cash, applying different codes via Gameshark will help. So, choose the right codes and follow the above-mentioned instructions to use those codes on various platforms.