Location spoofing in Pokémon Go is one of the best ways to catch a variety of Pokémon without walking even a single step. Spoofing your location will allow you to change your device's GPS location to anywhere in the world and collect as many Pokémon as you want.
However, since changing the location to collect Pokémon can also get your account banned, it's important to choose the right tools for spoofing. So, in today's guide, we're going to share a detailed insight into VMOS, an Android Virtual machine that can be used for location spoofing in Pokémon GO.
I'm pretty sure that this guide will help you decide whether you can use VMOS Pokémon GO for location spoofing or not. Okay, enough talk, let's get started!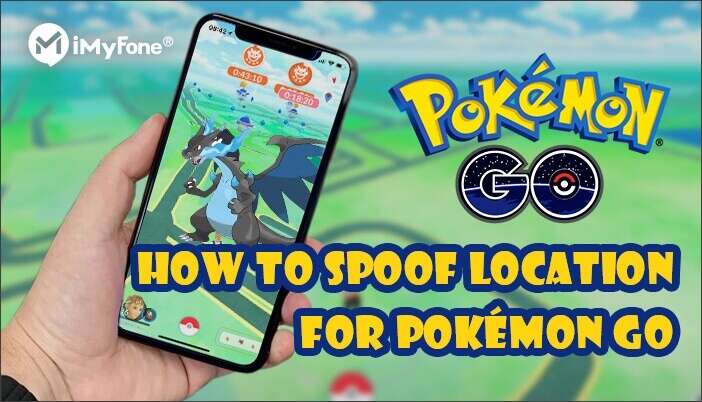 Part 1: Is VMOS Safe to Use
Any player who decides to spoof his location in Pokémon Go using VMOS would want to know if the tool is safe or not. To be honest, VMOS is probably one of the safest spoofing solutions for Android users. Why? Because it lets you create a virtual space on your smartphone. It means you can access two separate Android systems on the same device.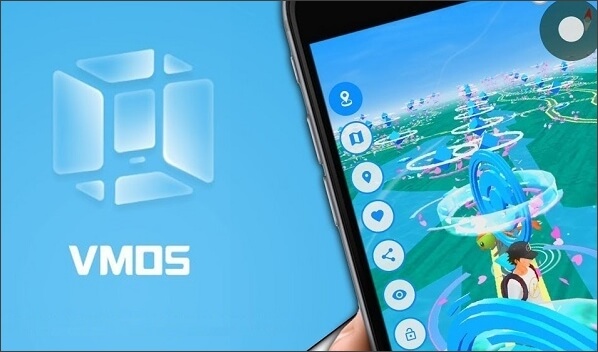 So, if you use the tool smartly and don't take huge jumps in the game, you are less likely to get your account banned. Moreover, with VMOS, you can also create a completely separate Android system for Pokémon Go only. In a nutshell, VMOS is a safe option for GPS spoofing in Pokémon Go.
Part 2: Can I Use VMOS without Rooting My Phone
Unfortunately, you cannot use VMOS for location spoofing on a non-rooted Android device. This is probably one of the major downsides of using VMOS for geo-spoofing. If you want to use VMOS for using a fake location in Pokémon Go, you'll need to access the root directories. That's why it's important to root your device before you move ahead with VMOS Pokémon Go location spoofing.
Part 3: How to Use VMOS to Spoof Pokémon Location for Android Phone
Being a virtual Android Machine, VMOS alone won't help you spoof your location in Pokémon Go. Along with VMOS, you'll also need to install a dedicated geo spoofing app on your smartphone.
Here's the detailed step-by-step guide to install and use VMOS on an Android device to use fake GPS location in Pokémon Go.
Step 1: First of all go to the official VMOS website and download the APK file on your smartphone.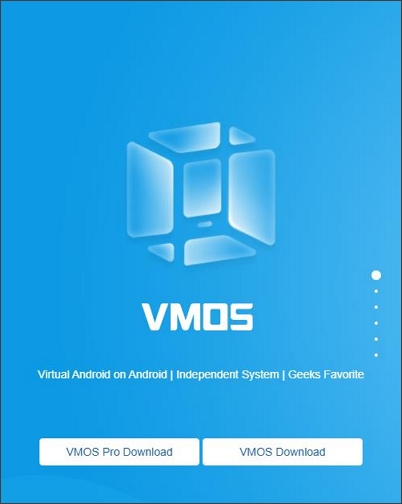 Step 2: Now, open the APK file and install VMOS. Make sure to grant all the permissions.
Step 3: Once VMOS is successfully installed, go to "Settings" > "Developer Options" and toggle the switch next to "Root" to enable root access.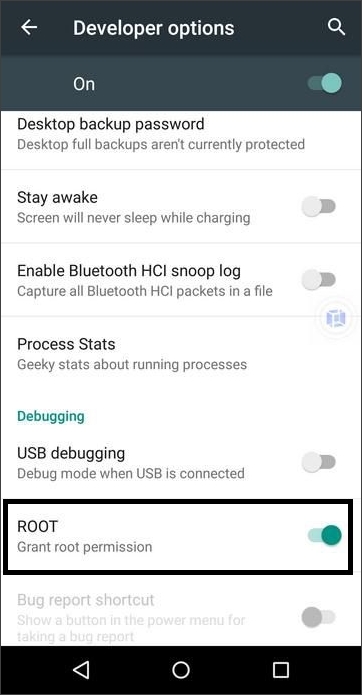 Step 4: In the "Settings" window, locate the "Location" option and set its accuracy as "High".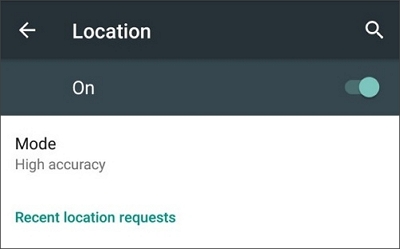 Step 5: Go to Google Play Store and download a GPS spoofing app like "Fake GPS Location".
Step 6: Once the app is successfully installed, you'll need a dedicated file manager like "ES File Explorer" to set "Fake GPS Location" as the system app.
Simply open ES File Explorer and grant root permission to the installed app and set it as a System app as well. If you're running the earlier version of Android, you may also need Lucky Patcher to mark "Fake GPS Location" as the system app.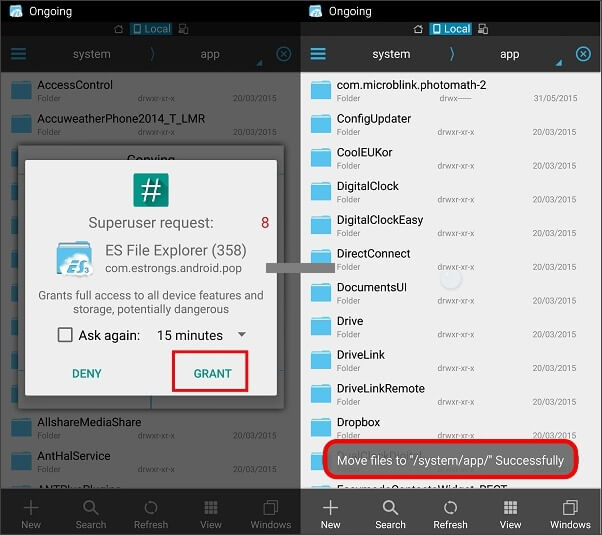 Step 7: Now, restart VMOS and enable the "Root Explorer" to access the Root folder. Navigate to the System folder and delete "Xbin".
Step 8: Now launch the "Fake GPS Location" app and use the search bar to find a specific location. You can also search for a location by pasting its GPS coordinates. Click "Start" to initiate the location spoofing session.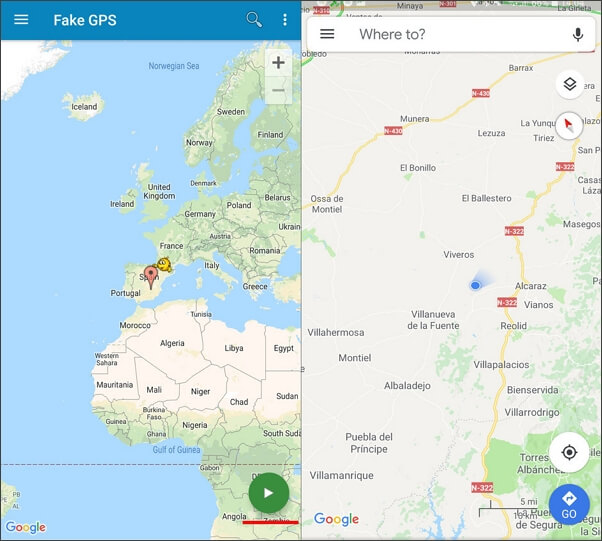 That's it! Now you can now play Pokémon Go and complete your Pokémon catching quests without any hassle.
Part 4: Tips to Spoof Pokémon Go without Being Banned
While spoofing your location in Pokémon Go, it's imperative to take precautionary measures so that your account doesn't get banned. It's worth noting that Niantic will ban an account if it's caught doing location spoofing even once. So, it only makes sense to proceed with caution and stay away from the Niantic's radar.
Here are a few helpful tips that'll make it easier for players to spoof Pokémon Go without getting banned at all.
1 Avoid Bots
Many people believe that using bots will make it easier for them to catch Pokémon in a short time period. Unfortunately, that's not true at all. In fact, using bots in Pokémon Go is the most common reason for Niantic to ban accounts. So, even if you are using VMOS Pokémon Go for a fake location, make sure to stay away from third-party bots.
2 Look for a Trusted Spoofing App
This one is pretty obvious. Make sure that the app you're going to use for location spoofing is not just a random software downloaded from a third-party source. Either download the spoofing app from Play Store or look for its official website. There are several instances when players got their accounts banned due to a fake spoofing app.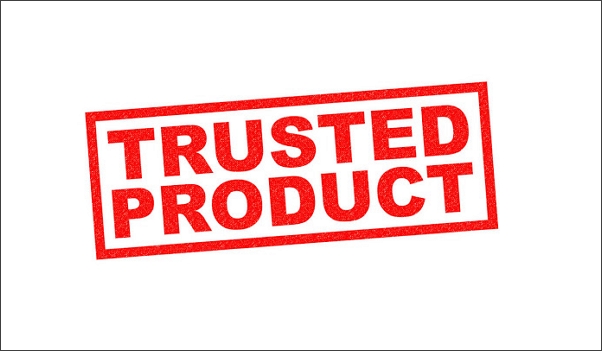 3 Don't Misuse Location Spoofing
One of the best ways to keep your account protected is to stay under the radar. It means that you should avoid taking huge jumps that might look unnatural. Also, avoid completing too many events at the same time as this can make Niantic think that something's fishy about your account. Even if you have used a fake GPS location, stay natural, and collect Pokémon like you would do it normally.
4 Use a VPN Software
If you're not sure about the geo spoofing app and want to add another layer of protection, we recommend using a VPN. This will add a different network layer and hide your device's IP information as well. As a result, no one would know about your spoofing activities.
5 Read Terms & Conditions
To further protect your account from getting banned, take out a few minutes from your day and read the entire terms & conditions of Pokémon Go. This will help you decide things that you should avoid to keep your account completely safe.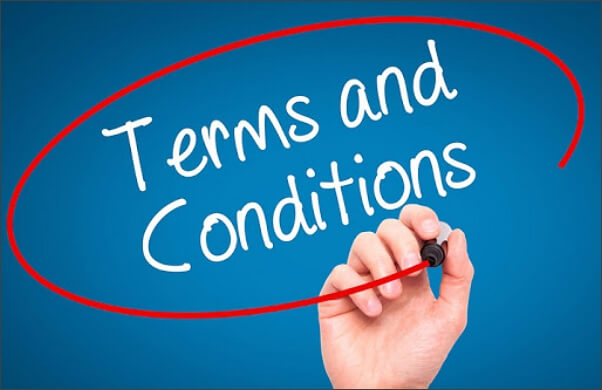 6 Root or Jailbreak is No Solution
The last tip we would like to state to avoid ban is to never root your device or jailbreak it if you're planning to do so. The devices that have root access are more prone to getting blocked or banned. Hence, try to go with the app that require no jailbreak.
Bonus: How to Spoof Pokémon Go Location on your phone
"Can I use VMOS on my iPhone for location spoofing?"
Being an Android Virtual machine, you cannot run VMOS on iPhone. However, there's another way to spoof GPS location on your device and it is comparatively easier than using VMOS.
If you want to spoof Pokémon Go location on an iPhone, iMyFone AnyTo is the most trusted solution. The tool is specifically designed to fake location on both iOS and Android devices with minimum hassle. Unlike VMOS, iMyFone AnyTo doesn't require any special permissions making it easier for the users to instantly set a fake GPS location on their device.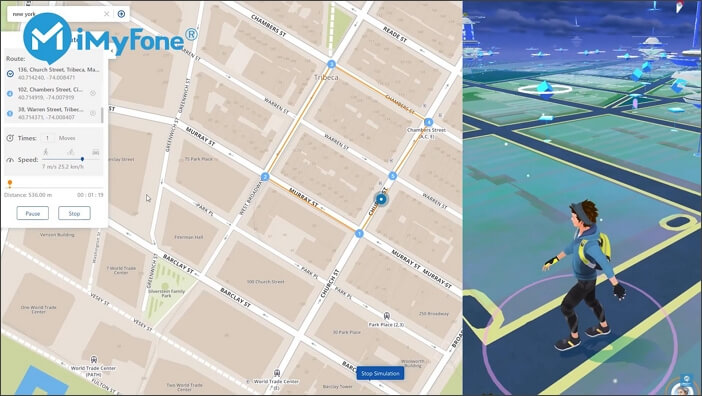 iMyFone AnyTo has a dedicated "Teleport Mode" that' ll allow you to change your GPS location to any corner in the world. It means you can even complete Pokémon quests in different countries and accelerate your XP instantly.
Here are some additional features that explain why iMyFone AnyTo is the BEST spoofing software for Pokémon Go.
What make iMyFone AnyTo the best location spoofer:

Change your GPS location in Pokémon Go with one click.
Create a fake route to simulate GPS movement while collecting Pokémon.
No jailbreak is needed.
Support iOS devices running iOS 7.0 and above system, include the latest iOS 14.
Support Android devices running Android 5.0 and above system, include the latest Android 11.
Okay, after knowing how amazing iMyFone AnyTo is, let' s move to the detailed process to set a fake GPS location on Pokémon Go with iMyFone AnyTo.
Watch the video to explore this AMAZING Pokemon Go Spoofer:
[Video Transcription]
Step 1: Download and install the iMyFone AnyTo on your PC/Mac. Then, launch the app and click "Get Started".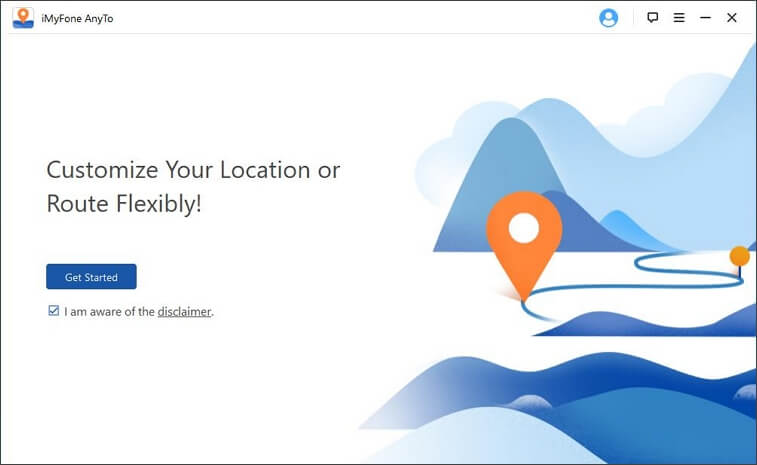 Step 2: Connect your iOS and Android devices to the PC/Mac and tap "Trust" on the pop-up message to establish a secure connection between the two devices.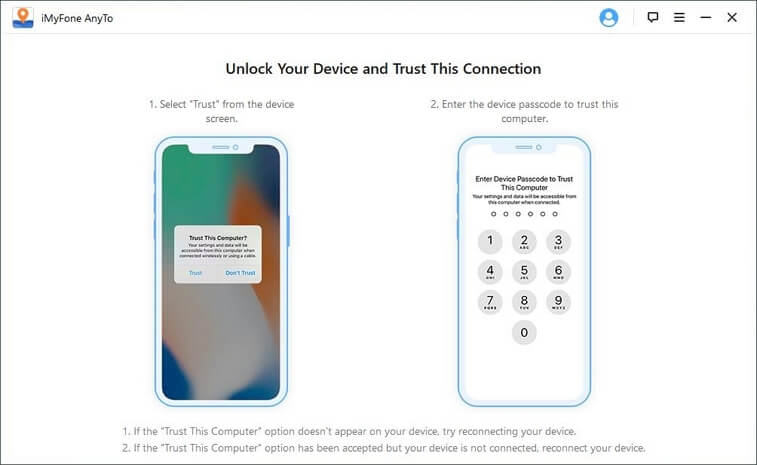 Step 3: You'll be immediately prompted to a map with a dedicated search bar. To spoof the location in Pokémon Go Click "Teleport Mode" in the top-right corner.
Step 4: Enter the location name or GPS coordinates to find a specific location on the map.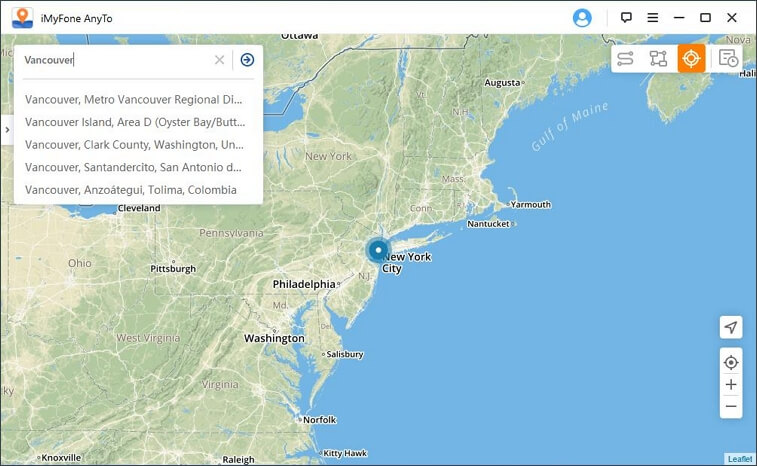 Step 5: Tap the location and click "Move" to set it as your current GPS location.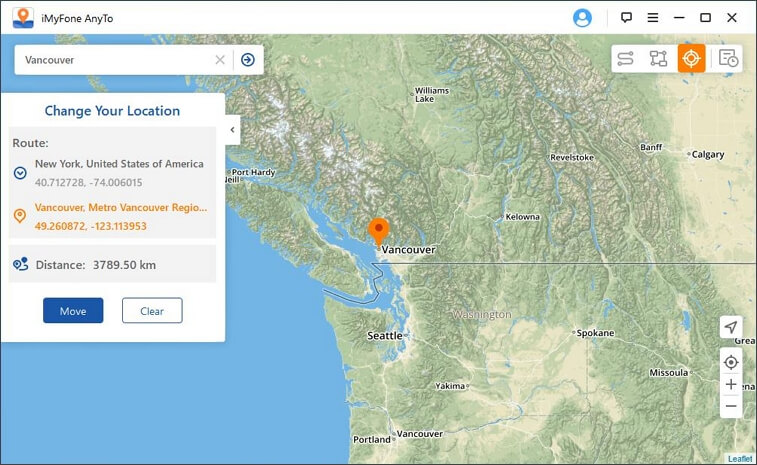 That's it! Your device's GPS location will be changed instantly and you'll be able to collect Pokémon in the selected location easily.
---
Conclusion
Collecting Pokémon and completing quests in Pokémon Go is the favorite pastime of many users across the globe. However, there are several situations when you just don't want to go out to find all those Pokémon. In this situation, simply use the right location spoofing tool for your device. This will help you complete quests without going out at all. Although, make sure to stay away from the radar while using VMOS Pokémon Go or any other location spoofing app.