iTunes error 13014 can interfere with your system on even the best of days. You may be listening to music on your iTunes or downloading a song when your PC suddenly stops responding. If you have found yourself in this position time and again, don't despair. We have some easy steps you can follow to fix this issue permanently.
How to Fix iTunes Error 13014 with TunesFix
There are many traditional fixes that you can apply to solve iTunes error 13014. However, none is as effective or easy as using iMyFone TunesFix, the number one iTunes repair expert that allows you repair over 100 iTunes errors.It provides a simple, effective way to deal with all kinds of iTunes errors and tune up your PC to have optimum performance.
TunesFix Corrects Your iTunes Simply
"iTunes won't open as normal?" TunesFix repairs it in just one click.
Repair 100+ iTunes issues without data loss.
Completely uninstall previous/damaged iTunes and related components without leaving traces to damage your PC.
Clean iTunes data selectively in bulk or all at once, like media, old backups, cache, cookies, corrupted files and other junk.
Run TunesFix and Click Repair to Fix "iTunes Error 13014":
Step 1: Start up iMyFone TunesFix. Once you do this, it will automatically detect your iTunes and necessary components.
Step 2: If your iTunes is undamaged, you will be directed to the homepage. On this page, you can see all the 4 options available to fix your iTunes issues. In this case, you would need the "Fix Other iTunes Problems" mode.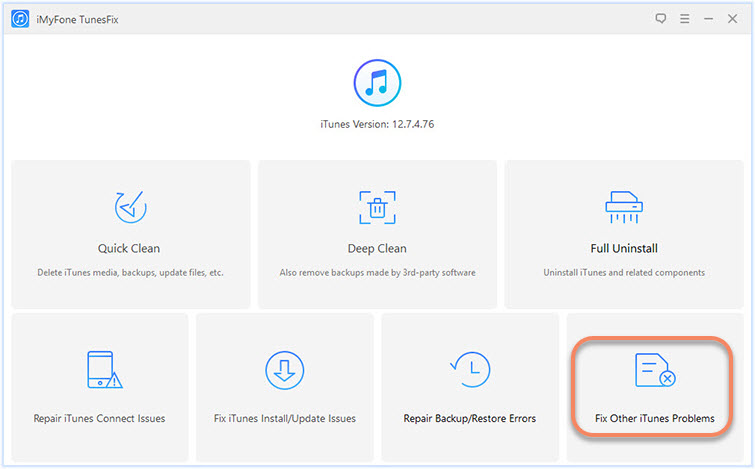 Step 3: Click on "Repair" to start the process. Ensure that your internet connection is stable. Once the repair process is done, your iTunes will work properly.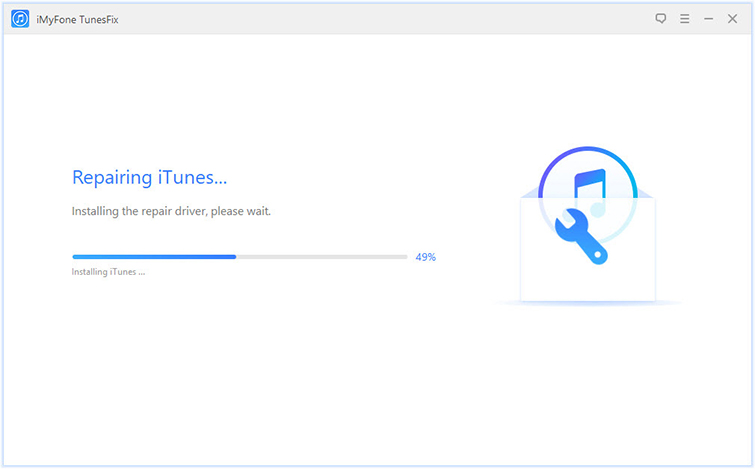 iMyFone TunesFix has been tested and recommended by a great number of authoritative software review sites, like ioshacker.com and WindowsInstructed.

2 Common Solutions for iTunes Error 13014
If you want to try your hand at fixing the error before using TunesFix, you can try these two common fixes, but it won't 100% promise the issue "iTunes won't open" will be fixed.
1

Disable Anti-virus Program
A lot of the time, third-party software, like an anti-virus program, can interfere with the operation of iTunes. In this case, it could affect the sync process between your device and your iTunes.
You can try disabling the antivirus temporarily while you restart iTunes and try the process again. If this doesn't work, you can place iTunes on the whitelist in your anti-virus program and try again.
2

Delete the .itdb File
You can also try deleting the following files from your iTunes library folder, which locates in C:UsersusernameMusiciTunes:
iTunes library genius.itdb
iTunes library genius.itdb-journal
Learn More about iTunes Error 13014 (What & Why)
iTunes won't open error 13014 would appear when you are opening iTunes, while syncing iOS device to iTunes, when other apple-related software is running, after you downloaded a song, or during Windows startup or shutdown.
When error 13014 occurs, it usually crashes your system window or makes the PC run sluggishly. It may cause your PC to freeze for a few seconds during which you won't be able to do anything. When this happens, your PC may display 'iTunes error 13014'.

There are various factors that could cause error 13014. Due to this, you may have to try more than one traditional fix in order to solve the problem. Some of the causes of error 13014 include:
Deletion of sensitive iTunes related files by some other program
Virus or malware infection
Corrupt download or incomplete iTunes installation
Accidental deletion of iTunes related files
Corrupt Windows system or iTunes files
Damage Windows registry from recent iTunes related software install or uninstall