You have installed the iOS 12 beta with excitement and high expectation for the new features as soon as you get to know about its release. But, unfortunately, you end up losing all expectations when the latest beta version is giving you hard time with new bugs. Downgrading your iOS in such a situation might be a thought that runs into your mind. However, there are some people failing to downgrade iOS 12 beta to iOS 11.4, which makes the situation more troublesome, right? Hence, we have brought this post specifically to resolve your issue and help you get over such tiresome situation.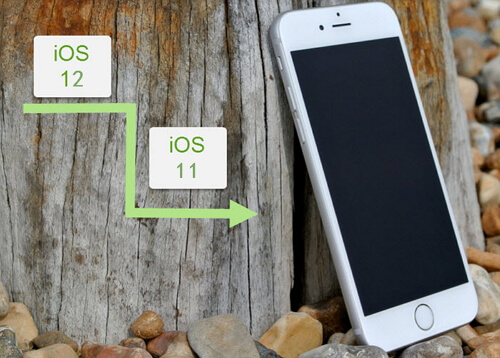 2 Solutions to Downgrade iOS 12 Beta to iOS 11.4
1. Update iTunes to the Latest Version
If your iTunes are not up-to-date, that could be the reason why you cannot downgrade iOS 12 beta to iOS 11.4 in the first place. Hence you need to check if any new update is available.
If you're using Mac, open the App Store and click 'Updates'. If updates are available, download them.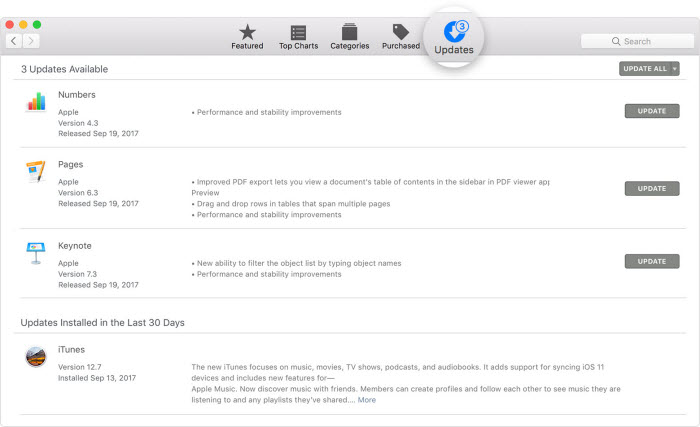 If you are using Windows, launch iTunes and click 'Help' > 'Check for Updates' and lastly download the update.
2. Downgrade iOS 12 Beta to iOS 11.4 without Data Loss
When you're still unable to downgrade iOS 12 beta to iOS 11.4, we would like to highly recommend you a proficient tool iMyFone iOS System Recovery. This tool stands out for its reliability and being easy to use. Without any trouble, you will be able to downgrade to iOS 11.4 using this tool and the highlight is that you will accomplish the task without losing and affecting any data in your device. Furthermore, a great compatibility is what this tool stresses upon. It can smoothly work on both Windows and Mac. All iOS devices including iPad, iPhone 8 and iPhone X are supported.
Step 1 – Go to your browser and make sure to download the correct version of iMyFone iOS System Recovery. After downloading, install and start it to get the process begun. Make a connection between your iOS device and the computer with the help of a genuine lightening cable.
Step 2 – When the iOS device is successfully connected with the PC, you have to pick out the 'Standard Mode' from the first screen of the software.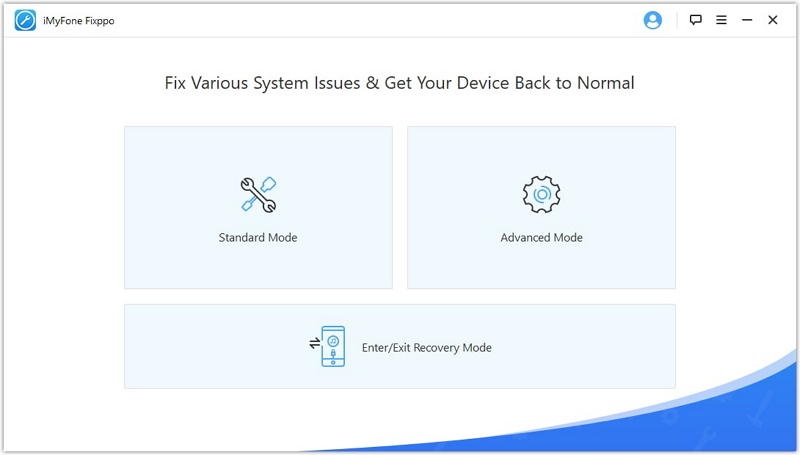 After this gets done, ensure to click on 'Start' button and follow the instructions to put your iPhone/iPad in DFU mode for better detection.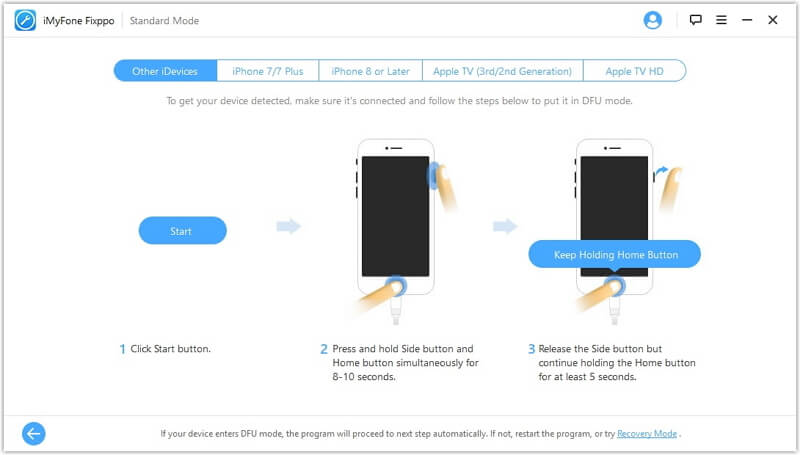 Step 3 – Once the device is in DFU mode, it will be automatically detected by iMyFone iOS System Recovery and the program will then provide you firmware version according to it. Here is what you need to pay attention. Notice the screen and you will see your device model details. You will also find the compatible firmware details the program has automatically detected. In that field, you need to hit on the drop-down menu and select a lower iOS version you wish to downgrade to if it doesn't show you the iOS 11.4 automatically. After that, click on 'Download' button.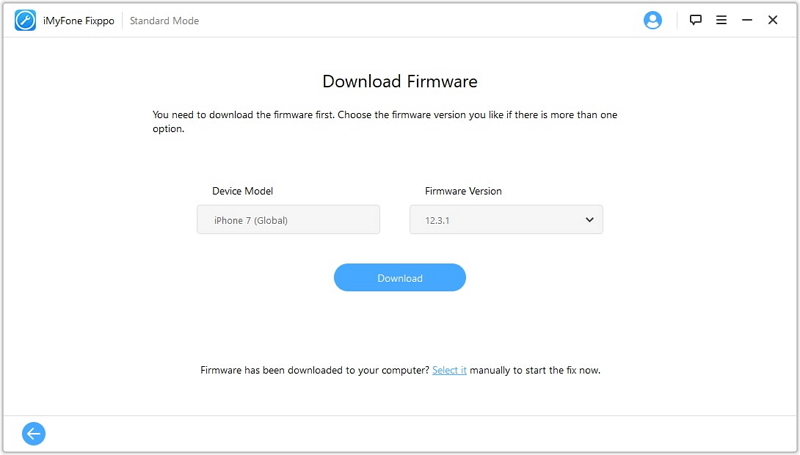 Step 4 – At the end, once the firmware has been downloaded, hit on the 'Start to Fix' button. Then the program will start to verify the firmware and then install the iOS 11.4 firmware on your iPhone.