Have you ever been stuck in a situation where you created a backup probably on your iPhone or iPad and later forgot what the backup password was? It can be very frustrating. However, it is not entirely hopeless, and you can always restore those backups with the iPhone Backup Unlocker. iTunesKey is one of them.
iTunesKey Full Review: Pros & Cons
iTunesKey is a popular backup password recovery tool for iTunes that can be used to recover forgotten or lost password from back up files. There is a massive possibility that forgotten password of encrypted iTunes backup cannot be accessed at all until it is decrypted.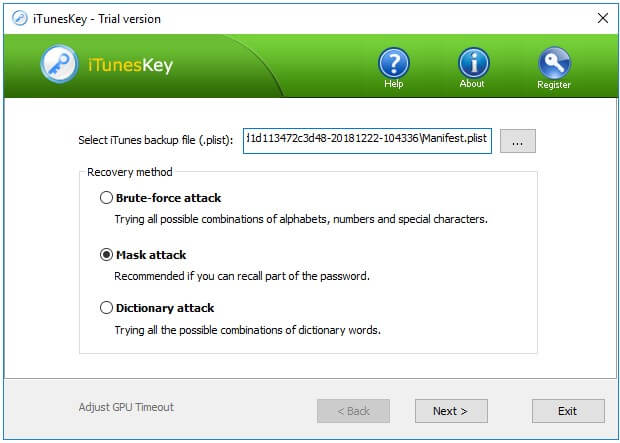 Pros & Cons of iTunesKey
Now, let us look at some useful features as well as the drawbacks of iTunesKey;
Pros
Simple and intuitive graphics references
Compatibility with backups created in all versions of iTunes
Automatically detect the NVIDIA and ATI GPU card to hasten the recovery process
It supports iTunes backup for all iPhones types up to iPhone 3GS/3G, iPad and iPod.
Cons
The cracking method will take you a lot time if your computer doesn't have a graphics card.
The Truth about Free Online  iTunesKey Registration Code
There are several websites with an advertisement for users to access free registration codes for iTunesKey. However, the truth about this is that most of them have been used by other users who frequent the websites and as such, they are invalid.
A Better Choice for You to Recover Password Faster
Although there are so many advantages in iTunesKey, the decryption speed can be very slow if the password is too complicated. If you're in a hurry, looking for a better alternative is highly recommended.
KeyGenius iPhone Backup Unlocker is one of such better tool; programmed with the latest decryption technical,  it can help you decrypt forgotten iTunes backup password in a lightning-fast speed. Besides, it can also remove iTunes backups encryption settings without a password.
Key Features:
Decrypts iTunes backup password using three powerful methods
Removes iTunes encryption settings without the need of a password
Available in the latest decryption technology, help you to find your forgotten password easily
Compatible with all versions of iTunes and iOS devices
It is 100% secure for your iTunes backup
Detailed Steps to Recover Your Forgotten Password
Step 1: Select mode - select 'Unlock iTunes Backup' on the home interface.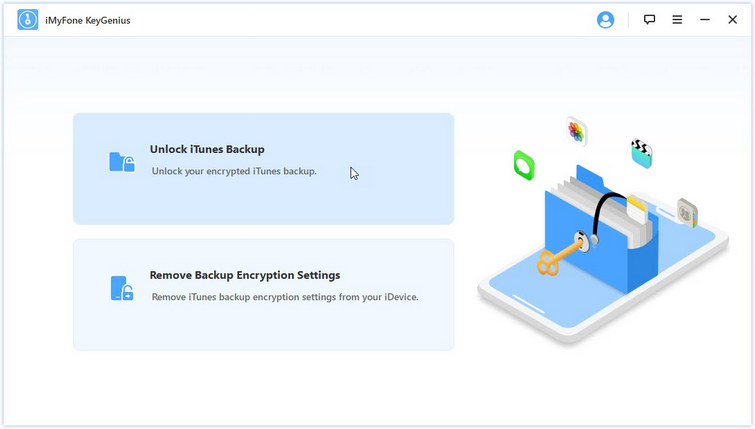 Step 2: Choose backup - all backup files of iTunes at default location are here. Choose one and click NEXT. The 'unlock status' shows the percentage completed for each backup, and you can quickly resume backup from the last one. If your backup status is undisclosed, click 'select' to choose the backup folder manually.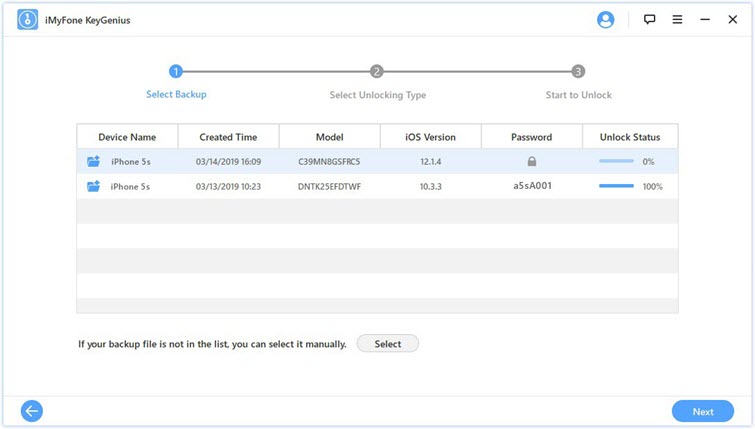 Step 3:  select the unlocking method - Any one of the three powerful attach methods can be used to unlock.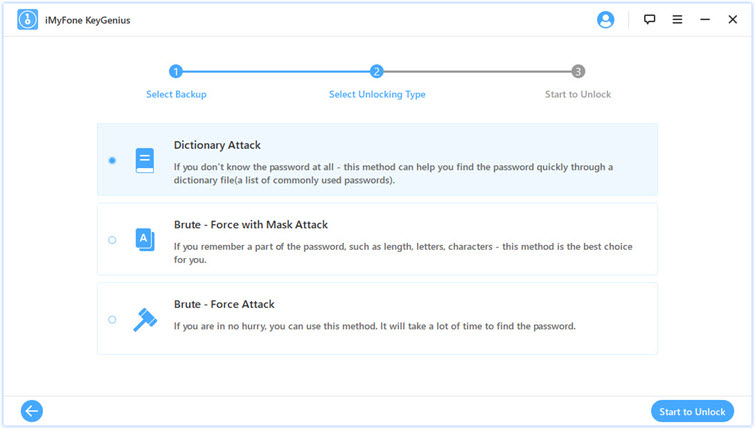 Method 1: dictionary attack

You can use this method if your password is common. To facilitate unlocking success, using the latest dictionary version is advised.

Method 2: Brute force with mask attack

Use this method if you have any information about your password such as part of the password, length, prefix/suffix etc. The more information provided, the higher the unlocking success rate.

Method 3: Brute force attack

The brute force attack is best suited for when you cannot recall anything about the password. It usually takes a longer time to unlock compared to other methods because it will try every possible combination to open the password.
Step 4: click the 'Start to Unlock' button.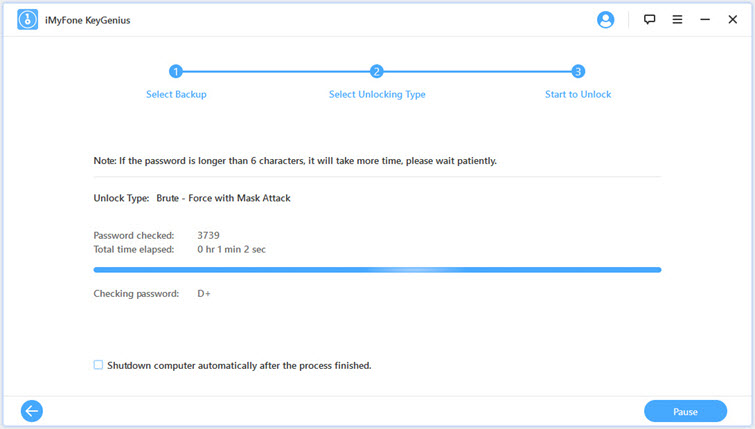 Wait for a while, your password unlocks, and you may copy or open it directly.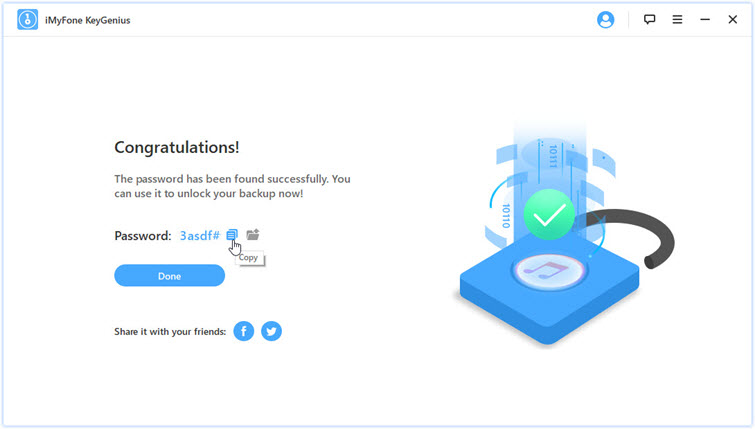 Conclusion
The iTunesKey is a veritable tool to recover forgotten iTunes backup passwords. However, it may be very slow if your password is too complicated or your computer doesn't have enough graphics cards. Luckily, iMyFone KeyGenius is available for you! This tool will enable you to find the password effectively!