Podcast are audio and video files in digital formats commonly run in series format and available for download or subscription so you can always get the latest episode. Perhaps you have come across a variety of podcasts on the internet and you wonder how to get them onto your iPhone? Not to worry this article will be providing you with details on how to listen to podcast on your iPhone.
How to Listen to Podcasts on iPhone Using the Podcast App
Accessing Podcasts on your iPhone or any Apple device such as the iPod and iPad is relatively easily as outlined below.
Step 1: Get to browse podcast by clicking on the Podcast app on your iPhone. You can navigate features with the icons on the bottom.
Tap "Listen Now" button at the bottom to access the latest episodes that you subscribe to.
Tap "Library" from the bottom to listem to some specific episodes.
Tap "Browse" at the bottom to stream an episode.
Step 2: When you find the podcast that you want to listen to, click on it and then click on "Play" button.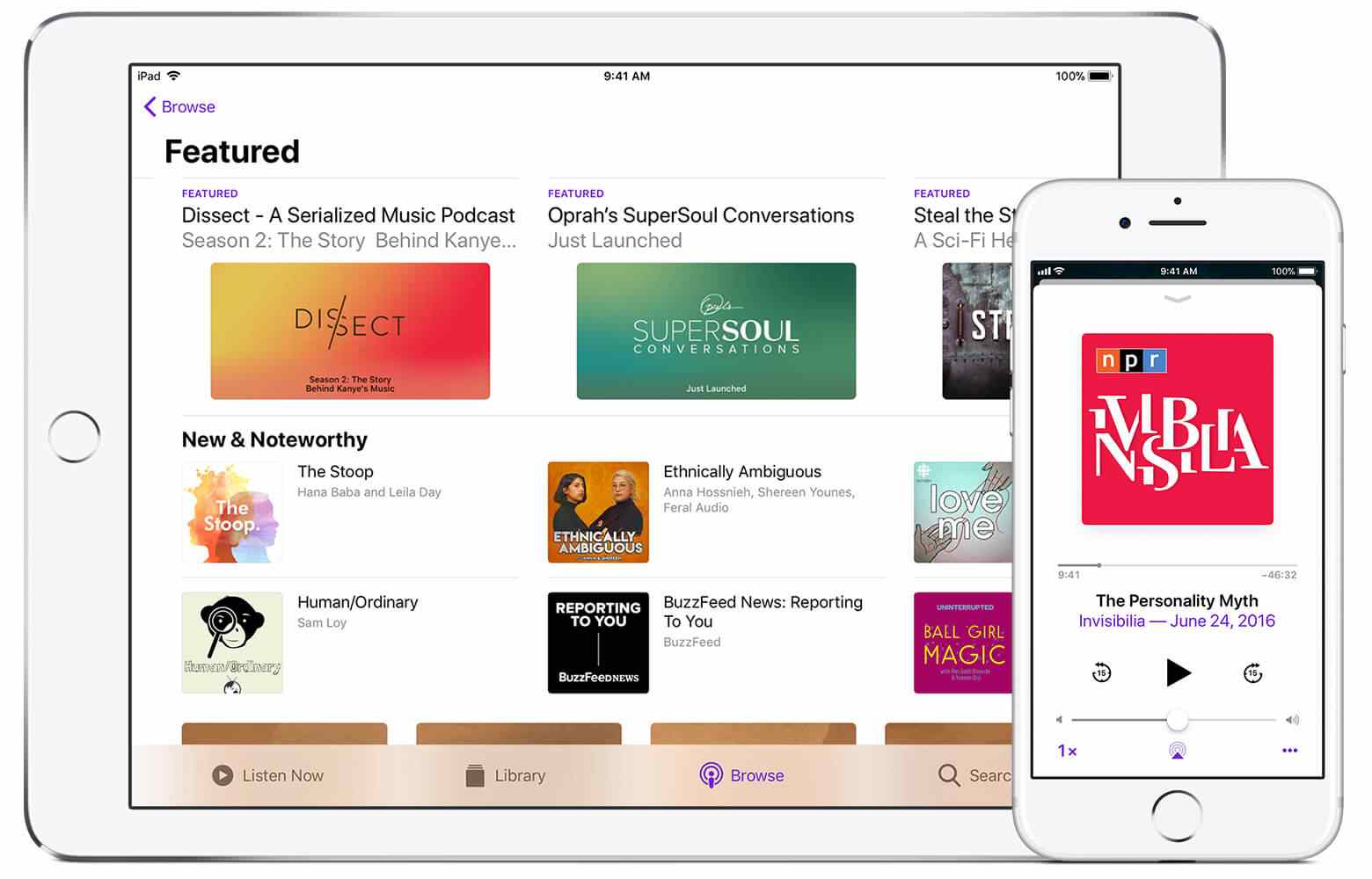 Note: If you use cellular data, ensure the cellular data is available for podcasts in Settings > Cellular > Podcasts.
How to Customize Playback Settings
Go to the Now Playing screen by tapping the player at the bottom.
Tap or to jump back or forward 15 seconds.
Click to change the the playback speed. (11/2x means slightly faster, 2x means fast, 1/2x means slightly slower, 1x means normal speed.)
Click on to use AirPlay to stream the episode to other devices.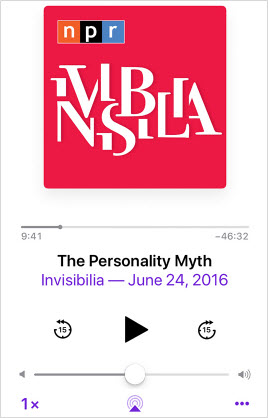 How to Listen to Podcasts on iPhone without Using Data
1. Top 3 Websites to Download Podcasts for Free
In the event you find yourself in a place where you have access to data on your iPhone or a wireless connection and you happen to be craving for some podcast episode. Below are the top sites where you can listen to podcast on your iPhone offline by downloading them.
1

Podbay
Podbay is one of the best sites to access when you need to get a hold of podcast without using iTunes. It has one of the largest collection of podcasts directories imaginable. By clicking on the Listen button, you can play the podcast as well as see all media option and details of the podcast.
To download the podcast directly in MP3 format, click on the Download button or Right click on the Download button to view Save link as to pick a file format.

PodBean is a rich website for podcasts which not only allows users to listen to but also allows to download. It's a podcast solution for normal users, enterprise, large organizations, and Radio stations.
You can easily find the podcasts to listen to and for download on your computer. It's also quite easy to search the podcasts that you want.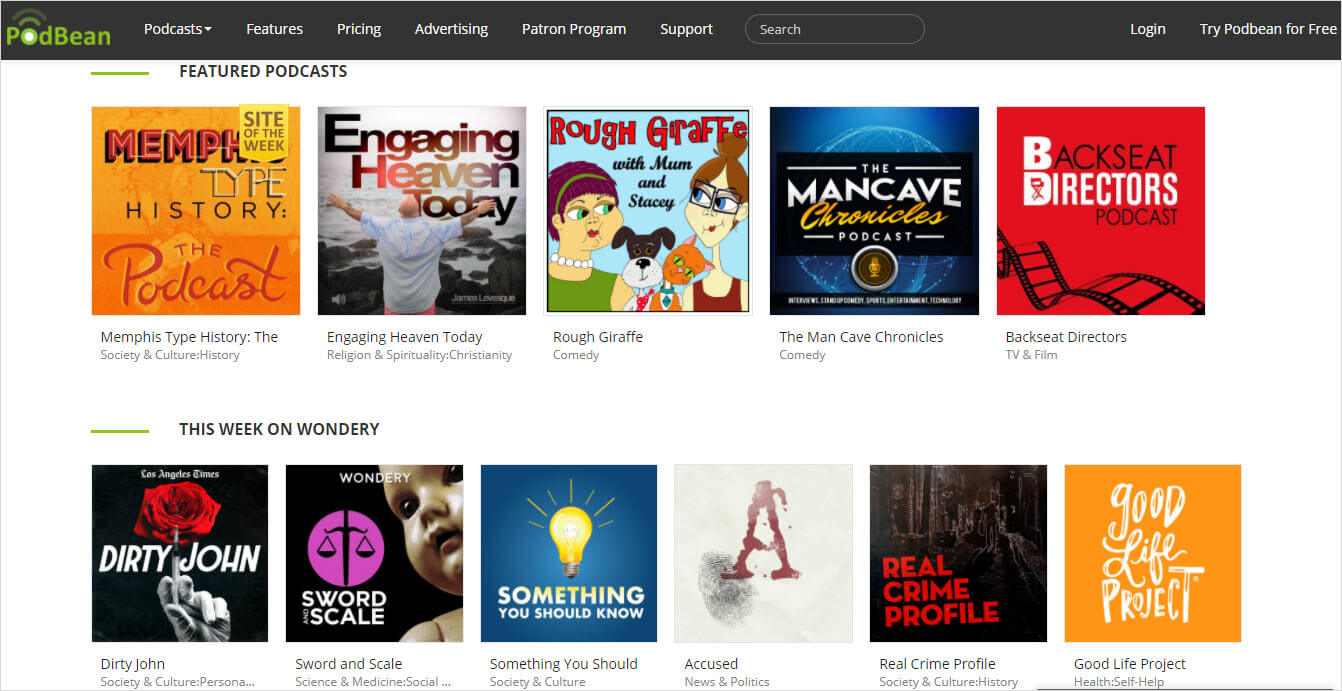 3

iTunes
This a good option as well. You can visit iTunes and click on the podcast icon to get access to a host of podcast. You can search for the podcast you want and in the categories section for video or audio podcasts. The moment you select the thumbnail of the podcast you want, you can download it by clicking on the Get option to get that podcast into your iTunes library.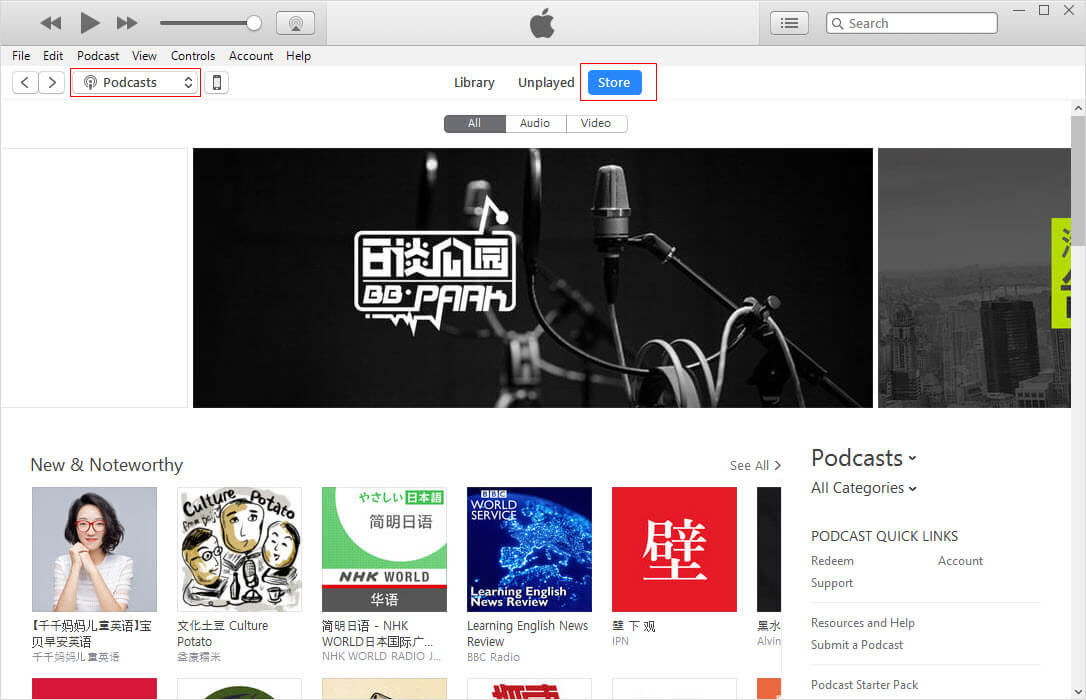 2. How to Transfer Podcasts to iPhone without iTunes
Peradventure you have some podcast save on your computer and wish to move those podcasts to your iPhone, using the iMyfone Tunesmate iPhone Transfer is one of the best options to use due to great benefits and ease.
The iMyFone TunesMates is a better alternative compared to the iTunes which come with a lot of limitation and some bug problems that might cause sudden crashes on your iPhone. Some of the benefits of the iMyFone TunesMate over the iTunes include no limitation on transfers; supports unlimited iDevices, doesn't erase data while syncing which kill the risk of losing data, not restricted to purchased files, allows transfer between iOS and PC and there is no iTunes error.
Key Features:
Transfer to/from iPhone: Add files to iPhone from different computers without erasing; Extract files from iPhone, including purchases and non-purchases.
Transfer to/from iTunes: Enlarge your iTunes library from unlimited iDevices even running in different Apple IDs; Sync iTunes library to your or your friends' devices without overwriting any data.
Edit iPhone Media on Computer: Create, remove, rename, export, import, backup, etc.
Restore iTunes Library: Help you rebuild your iTunes library from the original library without losing any data.
Steps of Transferring Podcasts from PC/Mac to iPhone
Step 1. Download the iMyFone TunesMates app and then launch it. Connect your iPhone to your computer with a USB.
Step 2. Click the Music tab and then select podcasts. Tap the Add > Add File button and select the podcasts you want to transfer.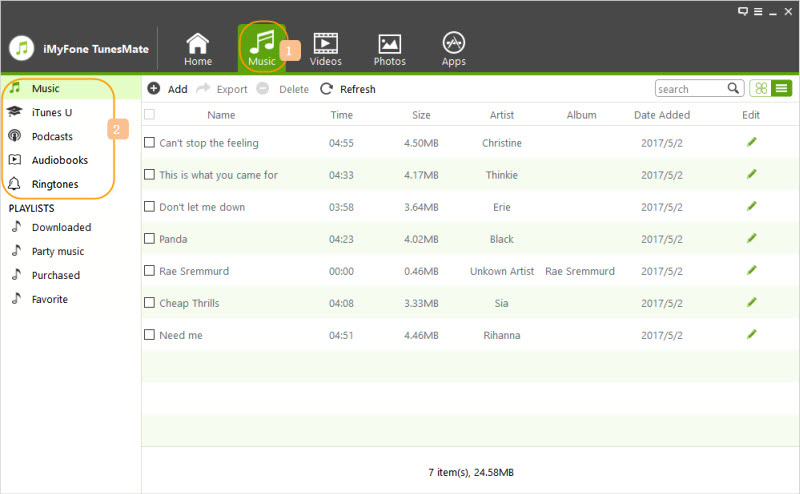 Step 3. Click Open to transfer the podcasts to iPhone.
You can also drag the podcast you want to transfer and drop them directly.

Final Verdict

This article was written to show you how to listen to podcast on your iPhone either online or offline. It also introduces to you a great IOS manager the iMyFone TunesMate and how you can transfer your podcasts from your computer to your iPhone easily.