As the Galaxy Samsung S6 and S6 edge hit the market, they attract plenty of people to switch from iOS to Android. Interestingly, when we talk about switching from iPhone to Android, the question that we get the most is how to go from iPhone to Android without losing the iPhone's contacts? Fortunately, solutions are always following problems.
Despite the fact that these two mobile operating systems are in totally different worlds, there are multiple ways to transfer your data from one device to another, which is just as easy as a piece of cake. You don't even need your iPhone around you at all. Just transfer contacts from icloud to android, and your contacts could live in your new Android phone easily and quickly. So, how to transfer contacts from icloud to Android? Now, let's check the below solutions together.
---
Method 1: Transfer Contacts from iCloud to Android via iCloud/Google Account
You can transfer iCloud Contacts to Android successfully via iCloud/Google Account by following the steps, although it costs much time with a little bit complex operation procedures.
Input www. iCloud.com in your browser.
Login your Apple iD and password.
Select "Contact".
Press Ctrl + A to select all contacts, and on the left bottom, click Settings.
Hit "Export vCard" and note where the file saves.
Head over to Google.com/contacts and log in with your Google account.
Click "More" and select "Import"
Select the vCard file you exported from iCloud saved on your computer
Last, sync contacts with Android through Settings>Accounts>Your Google Account
As you've seen, sharing contacts from your iPhone to an Android phone is not that difficult. The process may not be as straightforward as you'd want it to be, but it's doable. However, there may even be an easier method that is missed or overlooked like the following method, which will completely meet your needs of not needing the slightest effort to transfer iCloud contacts to Android.
---
Method 2: Transfer Data from iCloud to Android via Phone Data Transfer
iMyFone TunesMate proves that iOS and Android can be together, making everything easy between iCloud and Android. Only 1-Click to copy your iCloud contacts to your Android phone. 100% Safe and Risk-free!
Step 1: Log into iCloud

Download and launch the program on your computer. On the first interface choose "Restore From Backups> iCloud". Then you will be asked to login your iCloud account directly via the login section.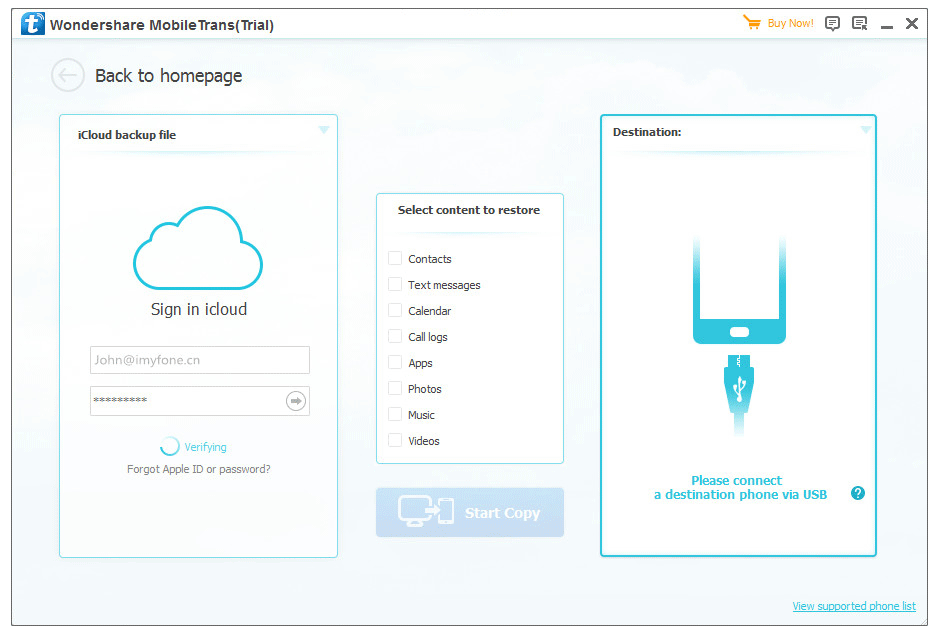 Step2: Download iCloud Backups

Select the iCloud backup from the list and download it.

Note: please make sure the network connection is functioning properly during this process.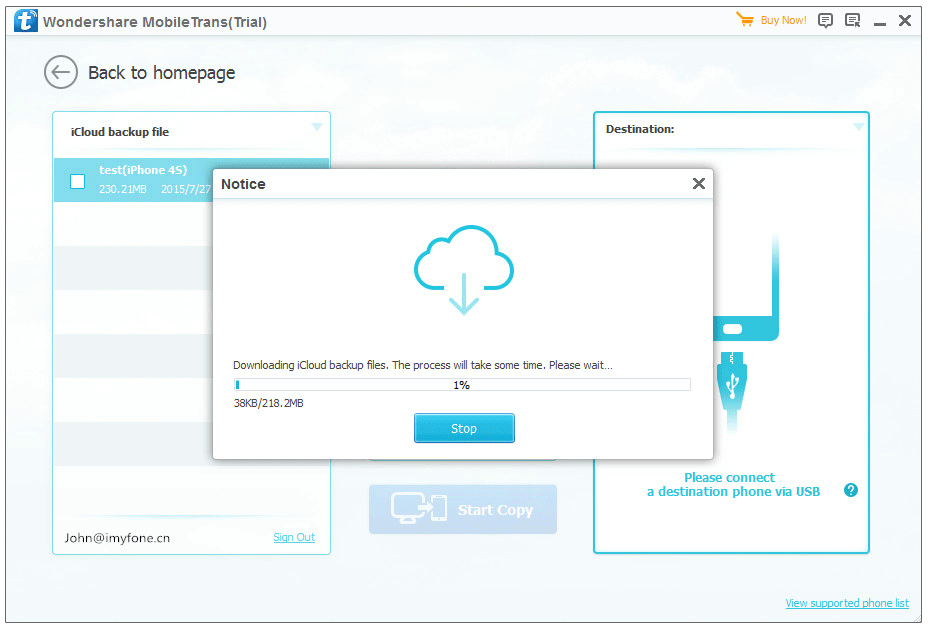 Step3: Transfer Contacts from iCloud to Android

After the download is complete, please connect your target Android device. To transfer iCloud contacts to Android, choose contact only, then click "Start Copy" button to copy all contacts from iCloud backup to your destination Android device.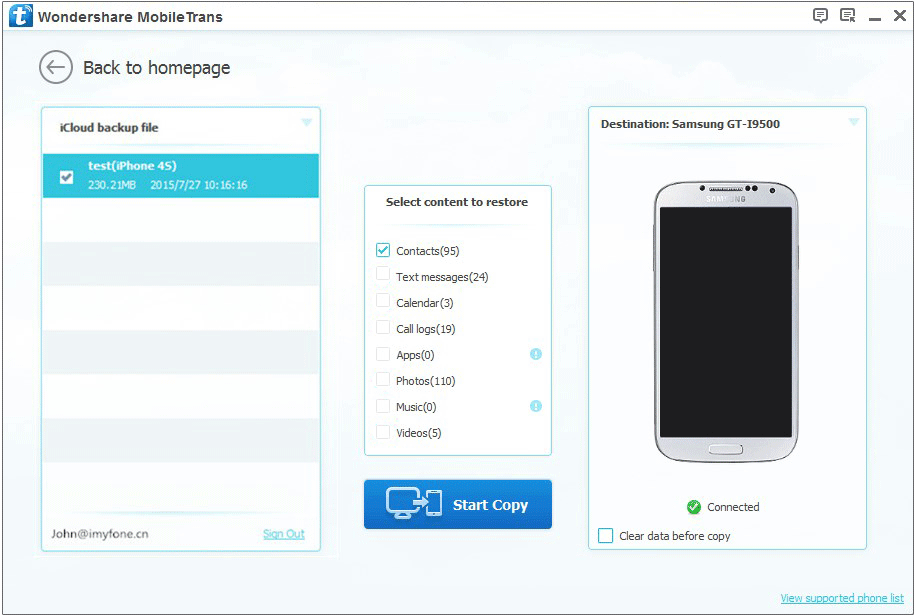 If you don't want to take so much time to do the transferring job, obviously, the second way with one-click transfer would be a perfect way. To be honest, Phone Data Recovery possesses more powerful features that you can't imagine how useful they are as it can easily transfer data between any mobile phones. Start to experience it now, and you will be surprised.