Top 5 Ways to Fix Backup Camera Blurry Issue
Category: Repair Files
3 mins read
The automobile industry has evolved a lot from the body to the engine, but we see updates that focus on the front most of the time. A Rearview or backup camera is a major upgrade for cars that have made backing up any car very simple and easy. However, some people face the backup camera blurry issue. So, here we will be discussing how to fix the backup camera blurry issue at your end.
Repair Broken, Unplayable, Blurry Photos, Videos & Files
Part 1: Why is My Backup Camera Blurry?
Your car had a backup camera, but now it is not that clear, and you cannot reverse it with ease. So, you might be wondering what is causing this issue. Well, there are different reasons, and you might be facing one or many of them. Some of the possible reasons for having a blurry backup camera are:
The connections of your camera are not good.
There is some dirt on the lens of your camera.
Your camera is facing some constant shocking or movement.
The backup camera is very old now, and it does not support the latest standards.
These were the most common reasons for facing a backup camera blurry issue.
Part 2: 5 Tips to Fix Backup Camera Blurry
If you are looking for how to fix the backup camera blurry, then you are at the right place. Here are the best solutions on how to fix the backup camera blurry.
1

Check for Exterior Damage

The exterior factors are the first thing that you need to check when facing the issue of having a blurry backup camera. Sometimes only a loose screw or a spot of dirt makes your exterior camera useless. So, you need to check for the exterior factors that might have caused damage. Here is how you can check the exterior damage:
Look for loose screws or locks.
Look for dirt or grime on the camera exterior.
Check if some accidents have caused the issues with camera performance.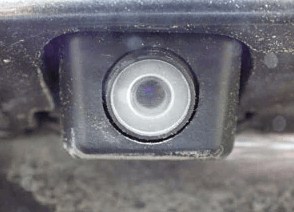 So, the solution to this issue is to deal with the type of problem. For example, if it can be resolved with cleaning or tightening, you can go for it. Otherwise, the only solution will be a replacement.
---
2

Fix Interior Condensation

Interior condensation is one of the worst problems that people with cars face. From lights to other indicators, interior condensation is very hard to resolve. If you have this issue, then you can try out the following steps to resolve this issue:

Step 1. Remove the camera from your car.

Step 2. Microware a bowl of uncooked rice. Put those rice in a Ziplock bag and then put your camera in it. You can also put it in an open container for an easier experience.

Step 3. Please leave it in for a day or two, and then try connecting your camera.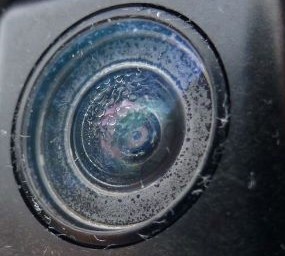 This step will most probably remove the interior condensation in your camera.
---
3

Correct Faulty Connections

Sometimes there is no issue other than some lost or faulty connections. The cause for this issue is riding your car on a bumpy surface or meeting some accident. For people familiar with electric connections, this will be one of the simplest solutions if this is the issue you face. Below are the steps that you need to try checking the fuse box and the fuse for the camera.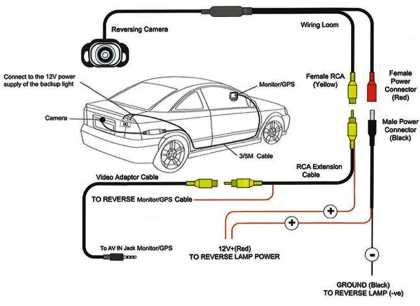 Try removing the camera and connecting directly to the viewing unit of your car and look if there are some extension wire issues. Try cleaning the joints, and this may work. These steps will help you in making your backup camera work again. If your backup camera works directly but is not working with the extension wire, try replacing the extension cable, as it will help solve the problem.
---
4

Trace the Source

If you think that you have enough knowledge of the problem, you can try this solution for your issue. Follow the steps below:

Step 1. Take a look at the manual of your car's camera and try tracing the path of signals.

Step 2. Then you will need to use the backtracking technique on the camera, cables, and the multimedia unit.

Step 3. Look for broken, cracked, or melted wires.

Step 4. If you find the issue, you will be easily able to repair it.
---
3

Upgrade Your Backup Camera

In some cases, the only solution is to get a replacement or an upgrade. In such cases, you will focus on the supported versions and compatible devices. If you are going to do it by yourself, you will need to follow these instructions:

Step 1. Start with studying your car's model or your camera's model.

Step 2. Do your research about the newer ones that support the system of your car.

Step 3. See which options bring the best value for you and buy it.

Step 4. Install the camera according to the given instructions.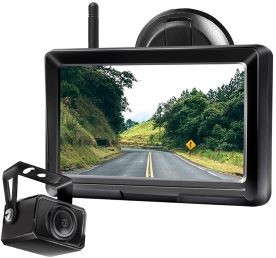 It might be the best upgrade you can do to your car if you have a backup camera that is blurry.
Part 3: How to Deal with Corrupted Backup Camera Photos/Videos
Some people use their backup cameras to collect video evidence at all times. It is very helpful for insurance claims as well as staying safe in terms of the police case. However, sometimes a corrupted back camera causes corrupted images or videos that you may need. What you need in this case is to use iMyFone UltraRepair.
This is an amazing option to repair all of your corrupted photos and videos without any issues. The best part about it is that it is an amazing option even if you want to repair some other pixelated photos, pixelated videos, or files apart from those captured with your backup camera.
UltraRepair gives you the best solution to repair your blurry, pixelated photos within 3 steps.
Step 1. Install UltraRepair and choose Video Repair or Photo Repair according to your situation. Then click on the Add button to upload corrupted videos or photos.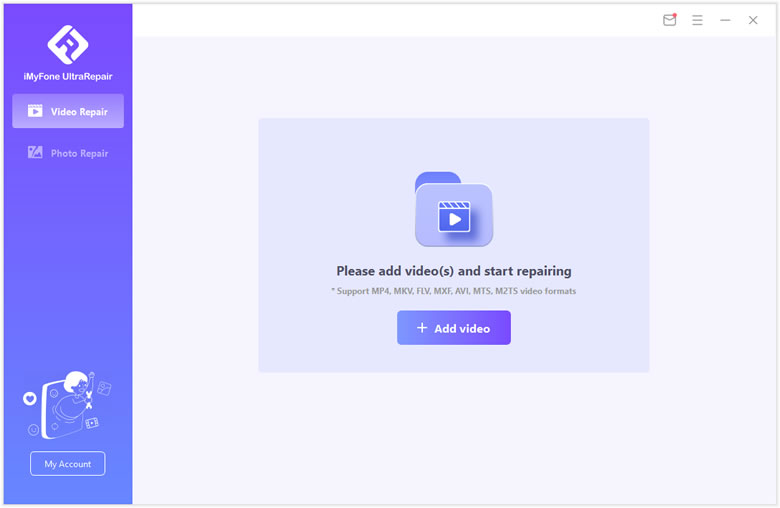 Step 2. Make sure that you have all the media files want to be repaired. Click Repair.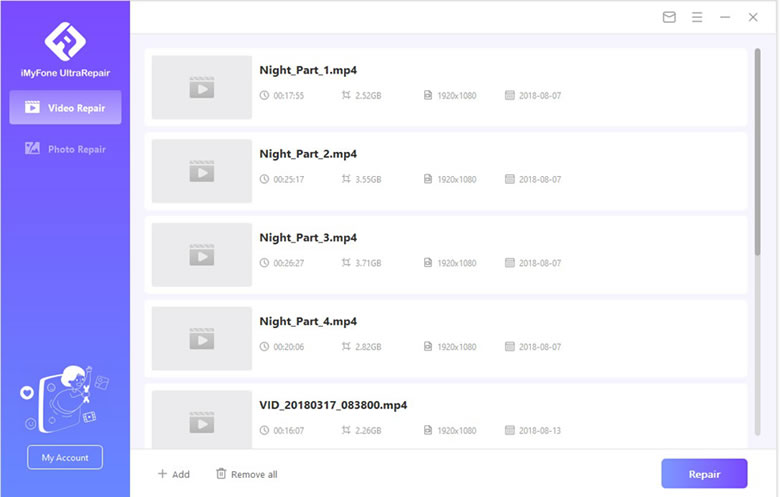 Step 3. When the repair process finished, Save the repaired media files to your computer.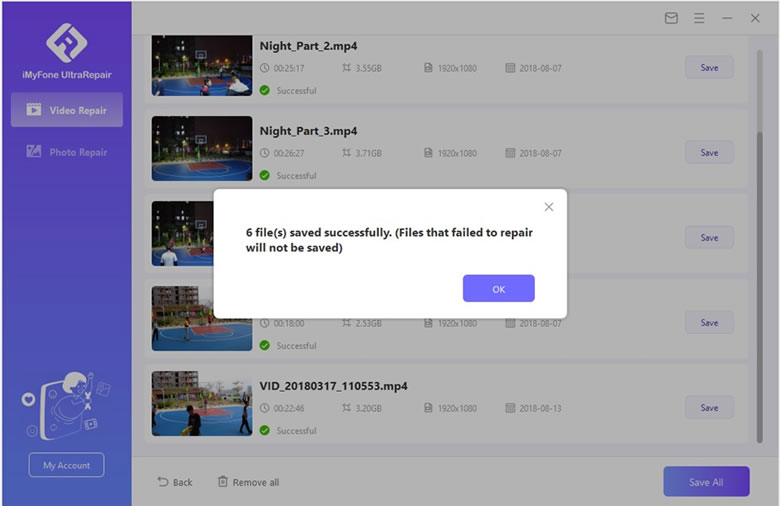 FAQs: More about Backup Camera You May Want to Know
1

How do I keep my backup camera clean?

Cleaning your backup camera carefully is very important. So, you need to have the right set of tools and equipment to clean your backup camera. Start with a start bristled brush, or you can either use a microfiber cloth. This will help in dry cleaning. Then you can use any car cleaner for deeper cleaning and wash everything off.
2

How do I know if there is something wrong with my backup camera?

Having a flashing, blurry, or static display with black and white colors means that there is something wrong with your backup camera.
Conclusion
A backup camera is one of the most important things in a car for an average driver. It helps in easy parking and brings the necessary peace of mind. However, sometimes you may want to know how to fix the backup camera blurry issue. We hope that you now have an idea about how to fix this issue at your end with ease. Try iMyFone UltraRepair now!