How to Fix Twitter Video Quality in 5 Ways?
Category: Repair Files
3 mins read
"I downloaded a video on Twitter yesterday, and when I opened it today, I found that the quality of the video was poor, and it's still the same after downloading it again. The format of the video is MP4, I don't know what the problem is, can anyone help me?"
Twitter is an excellent social media platform for sharing information but not the best for video quality. Some customers said the video quality on Twitter is very low, and want to find out how to fix Twitter video quality.
Therefore, we put together a guide to get a more rewarding Twitter video experience whenever you are experiencing lagging or viewing problems. If you want to get the method, move to Part 2 directly!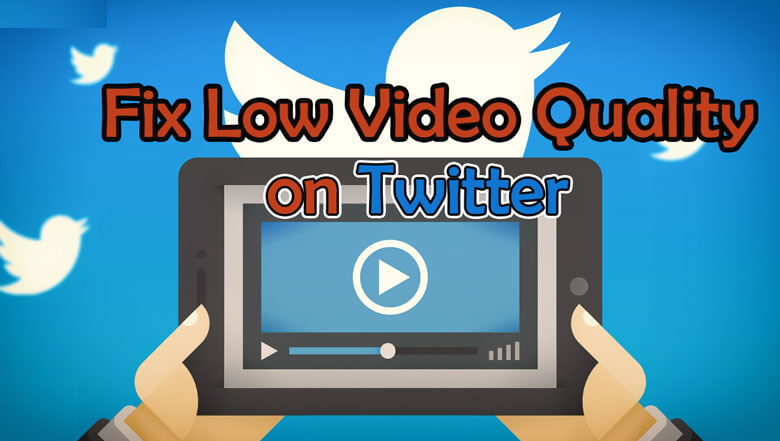 Try UltraRepair to enhance downloaded Twitter videos in blurry quality.
Part 1: Why Twitter Videos Quality is Low?
Some of the other issues why your videos may be poor quality on Twitter include:
Automatic Optimization: There are millions of Twitter users uploading information at the same time around the globe. To meet this demand, Twitter uses compression to improve the user experience of its platform. That will cause the lowers quality of your video.
Poor Network Connection: If you're in a poor internet connection, Twitter may lower the quality of the video to make you watch the video more smoothly.
Corrupt Content: Whenever your video file becomes corrupt from a virus, upload speeds, or is too blurry, it will not translate well onto Twitter. It is best to preview your video on your device before you try to upload it.
Part 2: How to Improve Twitter Videos Quality?
1.Adjust Twitter Video Settings
Follow to adjust Twitter video settings in terms of Twitter's optimal video size, length, and other attributes:
Less than 512MB in size
Resolution of at least 32 x 32
MP4 or MOV format
Shorter than 2:20
40fps frame rate
2.Double Check Your Internet Connection
The low video quality is probably related to your connection speed. If you are trying to watch videos and you only have 1 bar of cellular service, you will not have a good experience. The same is true if your WiFi connection is not reliable. Try moving to a better reception area or switching to a more consistent WiFi connection.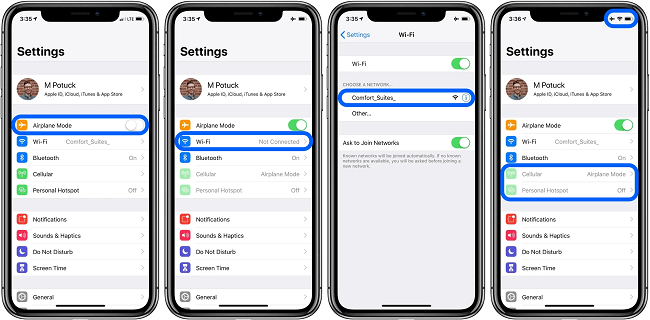 3.Stick to MP4 Video Format
Twitter supports videos made using MP4, MOV, and H264 formats, but the best answer to fix video quality is MP4. Most mobile devices capture video in this format or can export it into this format before posting. It also has better audio in general.
4.Relaunch the App/Website
If all else fails, you can try to log out or close the Twitter application and then relaunch it again. A lot of data is being sent to and from Twitter, and that can cause transmission issues that make it hard to fix video quality.
Part 3: How to Improve Downloaded Twitter Video Quality with a Third-party App?
For online Twitter videos that're in a low quality, you can try the following methods. But for those downloaded videos from Twitter that are blurry, trying iMyFone UltraRepair can remove the blurriness.
By employing advanced algorithms, videos in low quality can be enhanced in simple clicks, thus improving the resolution or pixelation.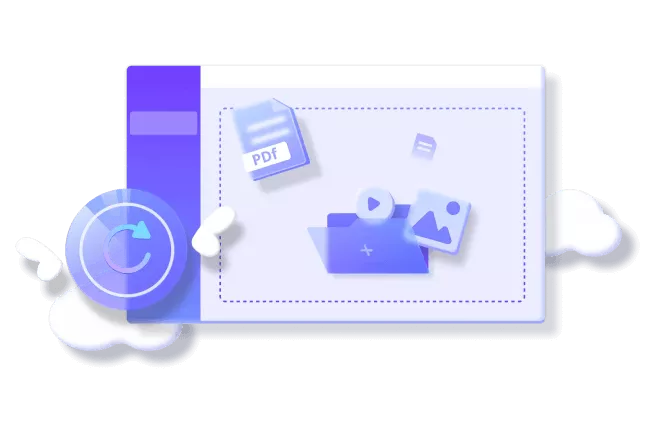 Main Features:
Repair videos in different levels of corruption, including pixelated videos, red-eyes videos, blurry videos from iPhone/Android, etc.
Repair unclear videos from cameras, SD cards, USB Drives, hard drives, etc.
Preview the result before saving the enhanced video that is clear.
Compatible with both Windows and Mac system.
Steps to enhance Twitter video quality with UltraRepair:
Step 1: Launch the program and choose Enhance from the left pannel. Then choose Video clarity.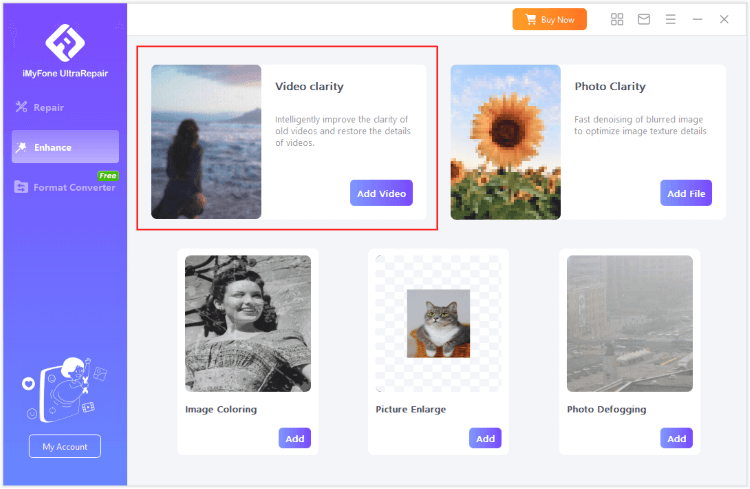 Step 2: Upload your video to be enhanced, then click Start for the program to begin enhancing your video.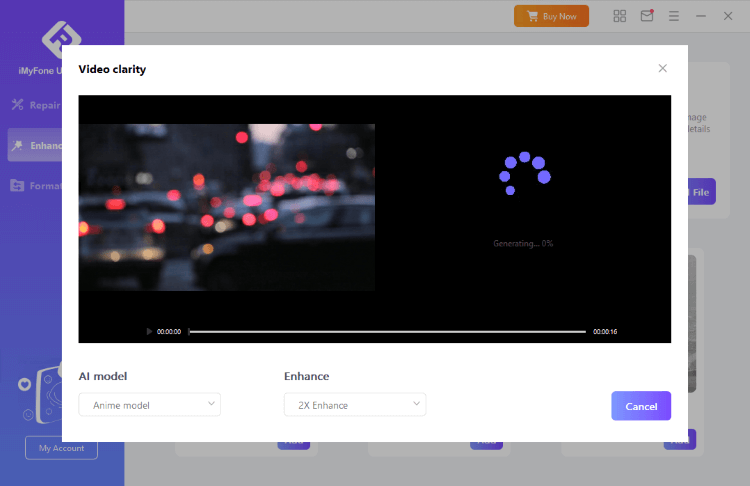 Step 3: The program will soon finish fixing your blurry videos. You can then save or share the video.
Warming Up
It can be a real hassle when video quality is low, and you are left trying to watch media that is blurry or hard to decipher. If you don't want to fix this issue manually, the best solution is to download a reliable third-party software like UltraRepair fix. You can try the free trial version by clicking the button below!