Question
I've created a video, and now I want to upload it to Facebook. But after I finish a perfect title, perfect editing, and a good soundtrack, nothing happens. Why? What happened?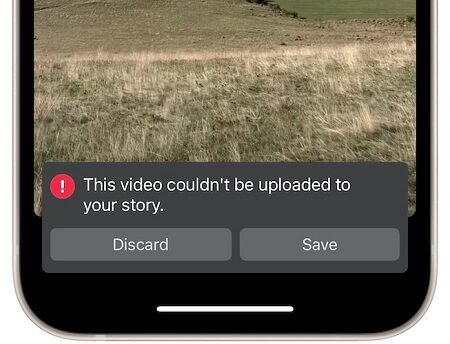 Part 1: Why Facebook Video Upload Stuck?
Before we slove the problem, we must know what wrong. We conclude three main reason after research:
If your internet connection is not strong or your cellular data is in a low reception area, your video may not be entirely uploaded to Facebook.
Anytime you have a broken or corrupt video, it may upload, but then not be viewable by you or your followers. This is also the case if your format is incorrect.
Occasionally, Facebook could be experiencing server-side errors that have nothing to do with you, forcing you to wait in limbo to know if your video uploaded successfully or not.
Part 2: Methods to Fix Facebook Video not Uploading
Whenever your Facebook video upload is stuck, there are some reliable methods to overcome these issues! That way, you can share the loving video of your recent family dinner or a funny clip of your cat to all of your friends on Facebook.
1

Try to Relogin to Your Facebook Account
If you're having trouble uploading a video to Facebook, it might be time to re-login. Try logging in to your Facebook account on another browser or computer. If it doesn't work, try logging in again with a different device (such as an iPhone or Android phone). If you're still stuck, try logging out of the app and logging back in again.
If all else fails, check if there is an internet connection problem in your area. You can log out by selecting the gear-like icon in the top-right corner of your Facebook app. To log back in, just open the app or browser, and there will be an easy-to-find button and space for your username/password.
---
2

Convert Video to Another Format
If the video format of your Facebook video not uploaded, it may not be supported. In this case, you can convert it to another format. Just download a video converter tool and follow the instructions below to convert it.
After converting the video file, upload it again on Facebook, but this time with the new format. This way, you can make sure that everyone will be able to watch your videos without any problems! You may want to try something like a VLC player that lets you Save As all kinds of different video formats.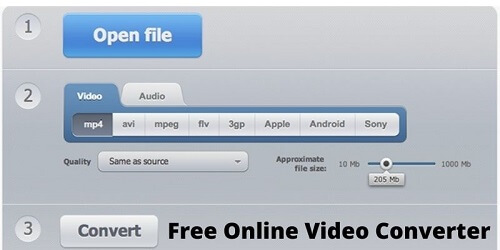 ---
3

Check for Facebook App Updates
If you're having trouble uploading video to Facebook, it might be because the Facebook app is out of date. If you don't have the latest version of the app, update it and see if that helps. You can check for available updates in two places, your App Store settings and in your Facebook settings.
To update the App on an Android:
Navigate to the Google Play Store on your device.
Tap on the Menu option and open the side menu.
Locate My Apps & Games and then tap on the Update option.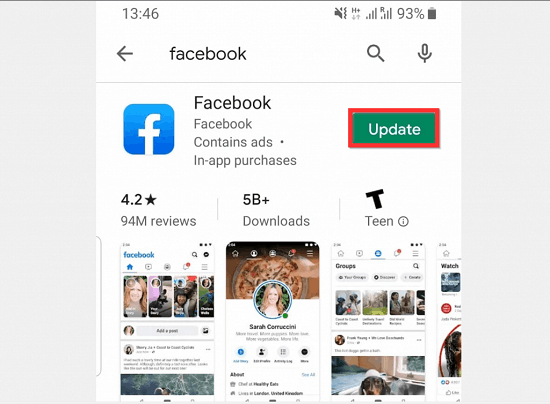 To update the App on iPhone:
Navigate to the App Store, click on the Update button and swipe down to check for anything recent.
If there is an update for Facebook, click on the Update button to initiate the installation.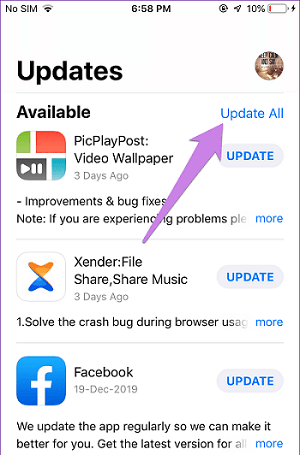 ---
4

Check if Video Meets Facebook Requirements
A lot has changed since the early days of Facebook. Different video requirements are depending on where you are uploading. For example, a general video in the feed must be less than 240 minutes long and 1080p resolution or less. The best video format is MP4, and the file size needs to be fewer than 10 GB. Otherwise, you will experience Facebook videos not uploading.
---
Part 3: Fix Corrupted Video with UltraRepair
If you still can't upload video on Facebook, there may some errors in your video. Then you may need to repair the original video file you are trying to upload because it is damaged, corrupted, or in the wrong format. You can do all of this using the powerful software UltraRepair. In only three quick clicks, you can have your video file back to its original glory and ready to be updated for the world to see.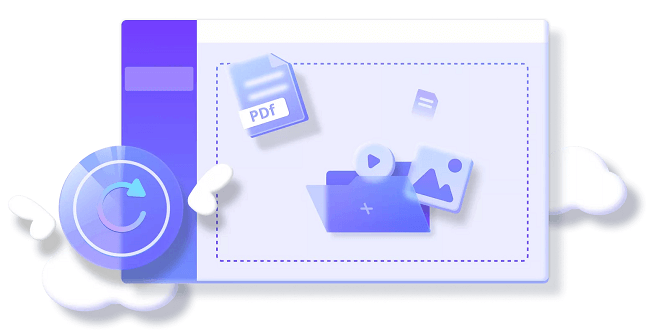 UltraRepair uses advanced algorithms to reconstruct your video file data so that it is viewable once again. It includes fixing unplayable and broken videos taken with recording equipment like a DSLR camera or a handheld device like a GoPro. This is a cost-effective solution to transforming your broken videos into fantastic sharable media.
iMyFone UltraRepair - Fix a Corrupted Video
Easy to use interface with a free trial version so you can get used to the software.
Batch file repair of blurry video or broken data instead of working on one file at a time.
Repair videos from multiple devices, including sent from Android and iOS tablets or smartphones.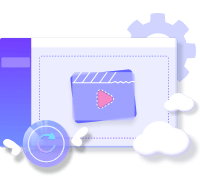 Bonus Tip: Still Cannot Uploading Video to Facebook?
If you tried all of these fixes for video processing error Facebook app, then it is time to consider reporting the problem to Facebook directly. This way, they know there is an issue with your account and your ability to upload videos whenever you would like. You should be contacted quickly by a support team member with steps on what you can do to remedy the problem.
You can do this by going to Facebook Help Center and clicking on the "Report a Problem" button. Select the appropriate option based on what you were trying to do. If you were unable to upload video content, choose "I was trying to upload my video content but got an error message saying it wasn't supported."
FAQs Related to Video Cannot Upload to Facebook
1

Why can't Facebook load images or videos on my phone?
Be sure to verify you have the Facebook app, a quality internet connection, and the original files you are uploading are working correctly. There is also a limit on how much you can upload in one day. Anything over 10GB is not going to work.
2

How do I clear my Facebook uploads on Android?
This is done by clearing the cache of your app. This is quickly done by going to Settings > Apps and notifications > See all apps > Facebook. Once there, you can click on Storage and cache, then on Clear cache. You can then relaunch the app, and it should be good to go so you're no longer experiencing Facebook video upload stuck.
Conclusion
Facebook is one of the most popular social media platforms in the world. Ensuring you don't have to deal with Facebook video not uploading only requires a few steps. Once completed, you should be back to sharing a great video of your favorite nature hike or your family member's birthday party. Happy sharing!