Are you wondering what kind of videos you can play on your iPhone? It is true that not all video formats are supported by iPhone, but that doesn't mean that you can't convert files to make it all work. There are several different ways to get supported iPhone video formats.
What Video Formats Does iPhone Use?
iPhone supports a number of video formats, such as H.264, MP4, .MOV, .M4V, MP3, and AAC. You'll find that these cover most of the videos that you will need to play on your iPhone, though of course there are some exceptions. You may have some WMV or AVI videos that you want to play, but of course these won't work - unless you convert them to something else first.
Why I Can't Play Videos on iPhone
As iPhone only supports some specific video formats, you may meet such situations when you try to play videos on iPhone.
Can't play iPhone supported video formats. When sync Mp4, MOV, or M4V to iPhone from iTunes, you may see the error: "[File Name]" was not copied to the iPhone "[iPhone Name]" because it cannot be played on this iPhone.
Failed to play camcorder recorded video files on iPhone, including MPEG-1, MPEG-2, MTS, AVCHD, DV, etc.
Can't play Windows media files on iPhone, includingWTV, MPG, WMV, AVI, ASF, etc.
Failed to play FLV videos on iPhone which are downloaded from YouTube.

This is a very clear indication that the format of your file won't work on iPhone. But you can find a way to convert the video to be supported.
---
How to Convert Videos to iPhone Video Format Supported?
If you're getting annoying messages from your iPhone and it complains that it can't play your video, then you can simply convert the video to iPhone-supported video format. Here are a few ways to do that.
1

Convert iPhone Video Format and Add Videos to iPhone (iOS 12 Supported)
The most efficient way to convert video is to combine it with the transferring process itself. Since, chances are, you're trying to transfer video anyway, you might as well get an application that does both. iMyFone TunesMate is an iPhone transfer tool like this.
TunesMate supports all kinds of video files, and it will automatically convert them to a usable format for the iPhone as you're transferring video over from your PC. This makes it fast and easy. TunesMate can transfer video files from any of your computer to your iPhone, from iPhone to computer.
Free download and start to enjoy its features to convert iPhone video formats while transferring.
Step 1: Install and open TunesMate and plug in your iPhone to your PC. Click up top where it says Video.
Step 2: Open the videos on your computer and select the videos you want to transfer.
Step 3: Simply drag the selected videos and drop them to the "Video" window on TunesMate.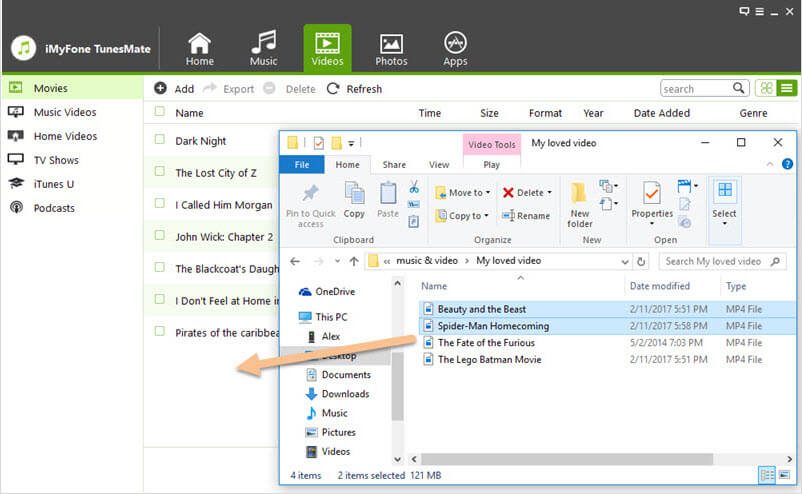 That's it. All the video in video formats not supported by iPhone will be automatically converted to be compatible on iPhone.
Other important features of TunesMate include:
The ability to add to your iTunes library from unlimited iOS devices.
The ability to add media to your iPhone from different computers without erasing.
The fact that it doesn't write over previous media. You won't lose your files.
You can manage your playlists and edit music info at will.
---
2

Top 5 iPhone Video Converter
You can also use dedicated applications to convert video. Here are a few you might try:
Top 1

Any Video Converter Free

This is a free converter that is easy to use and is pretty fast. There are even some editing options. The only downside is that this tool might come with other software that you don't want. This free converter not only convert files from hard drive to almost any format, but also download and convert online videos from YouTube. It can meet almost your every needs to convert.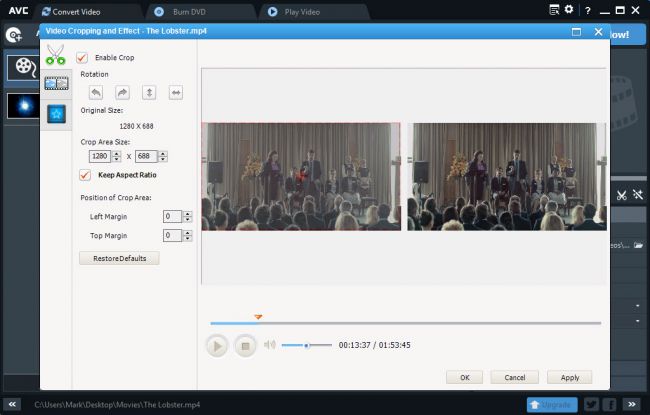 Top 2

Handbrake

This is a very good converter that works well for Windows, MacOS, and Linux. If you like to switch OSes or computers a lot, this is a good choice for you. It has lots of features that allow you to get lots of control of video conversion, like precise cropping, advanced filetering, frame rate adjustment.

Unfortunately, though, the Windows version is still a bit buggy and in early stages because it is still in Beta.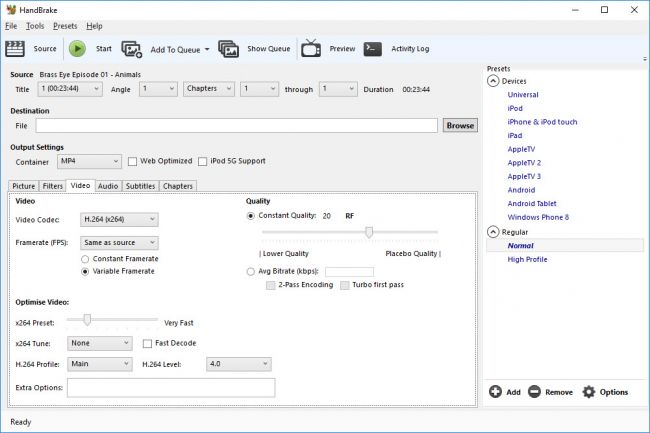 Top 3

MediaCoder

MediaCoder is an extremely versatile converter that is also very fast. It works with just about any video format, even really old ones that you would think would be a lost cause. The only problem with MediaCoder is that its interface is not that user-friendly, but it is something that you can get used to.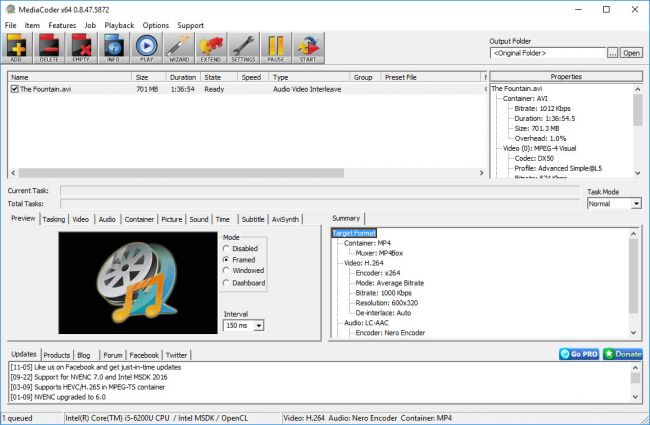 Top 4

Freemake Video Converter

This is one of the quickest and easiest converters available right now. A nice thing about this one is that it will not only convert video files on your PC, it can even download and convert video from streaming sites like Youtube. One of the major downsides to this one, though, is that it tries to put adware on your computer if you're not careful.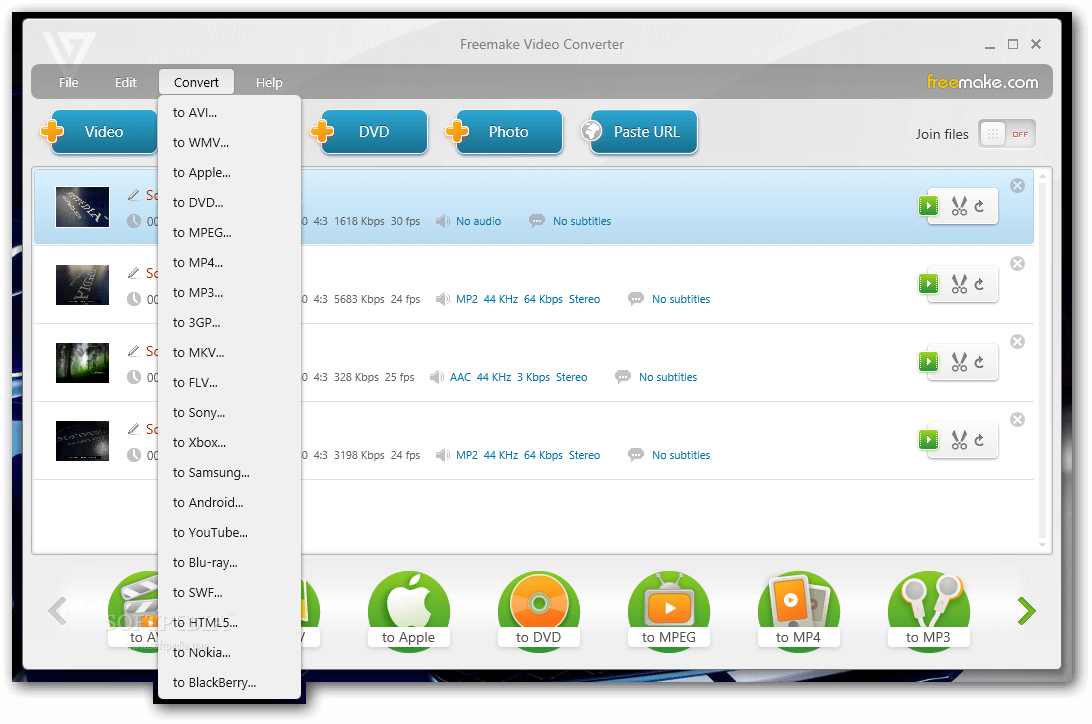 Top 5

Free HD Video Converter Factory

This is a nice converter if you want to also be able to edit your videos. It's extremely easy to use and you can start editing immediately by just dragging and dropping. The only real issue with this application is that it might be a bit too complicated if you just wanted a converter with no other features or trimmings.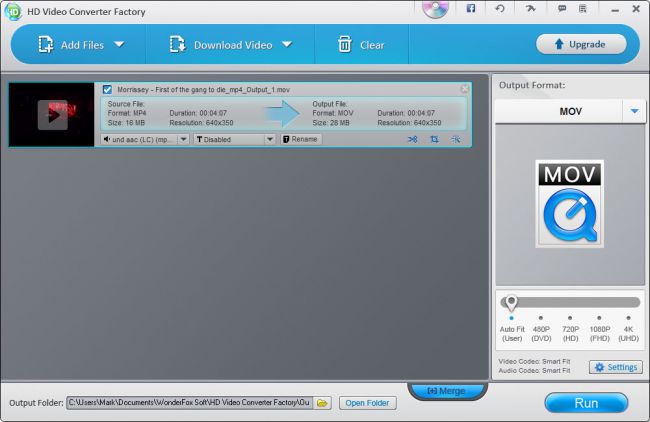 In general, you'd better use the free TunesMate to convert and transfer video to iPhone. Or you need to convert the videos to iPhone-supported video formats on computer first and then use iTunes or iPhone transfer tool to add them to iPhone.