Your iPod won't sync music from iTunes? Is it syncing everything else correctly from iTunes, but for some reason your music isn't being transferred? Sometimes, your iPod will appear to sync, but music just won't show up where it should. This can be a very annoying problem indeed, but thankfully there are a few things that you can do to fix it.
iPod Won't Sync Music? How to Fix
The first thing that you can do is just stop using iTunes to sync your music. Not only does iTunes have a lot of restrictions, but it also has a lot of bugs, like the one described above. A lot of the time, iPod won't sync all songs that you want - and if you want to transfer music that you didn't buy from the official store, you can face even more problems.
Luckily, you can use a great iTunes alternative like iMyFone TunesMate to get the job done. Not only is it easier to sync with TunesMate, but it's more reliable.
Main Features of iMyFone TunesMate
A perfect iTunes alternative allowing to make iPod sync music.
Two-way sync to transfer music from iPod to iTunes, and from iTunes to iPod.
Sync music to iPod from computer/external hard drive/CDs directly.
iTunes/Google/Amazon purchased music and freely downloaded songs are supported to sync.
Support to sync music, movies, playlists, podcasts, audiobooks, TV shows, iTunes U, etc.
Highly commended by lots of famous media and increasing users.
Solution to "iPod won't sync music from iTunes"
iMyFone TunesMate provides free version to experience its full functions. Why not get started to have a try.
Step 1: Once TunesMate downloaded to computer, open it. Then plug in your iPod.
Step 2: When TunesMate detects iPod, click on "Transfer iTunes Media to iDevice."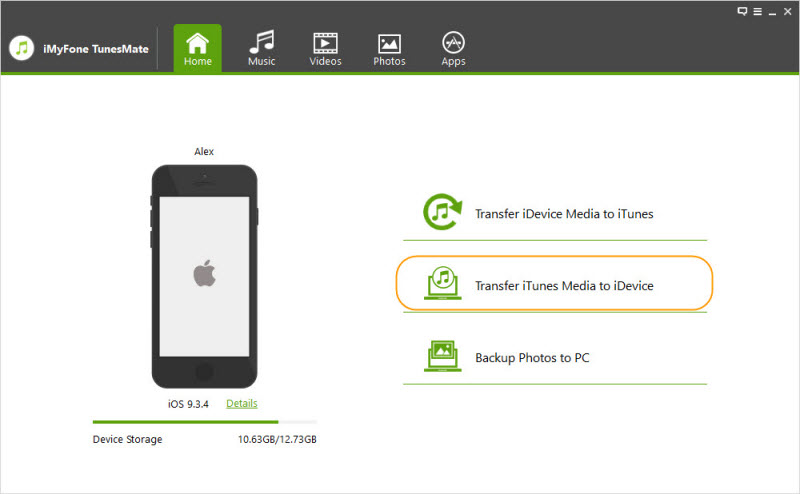 Step 3: Make sure "Music" is checked and click "Start" to begin.
Wait for a moment, and you can find the songs, which won't sync by iTunes, in "Music" app of iPhone.
Solution to "iPod won't sync music from PC/Mac"
Of course, you can sync music from computer to iPod directly without using iTunes.
Step 1: Plug in your iPod and launch TunesMate.
Step 2: Click the "Music" tab at the top. Click where it says "Add > Add File".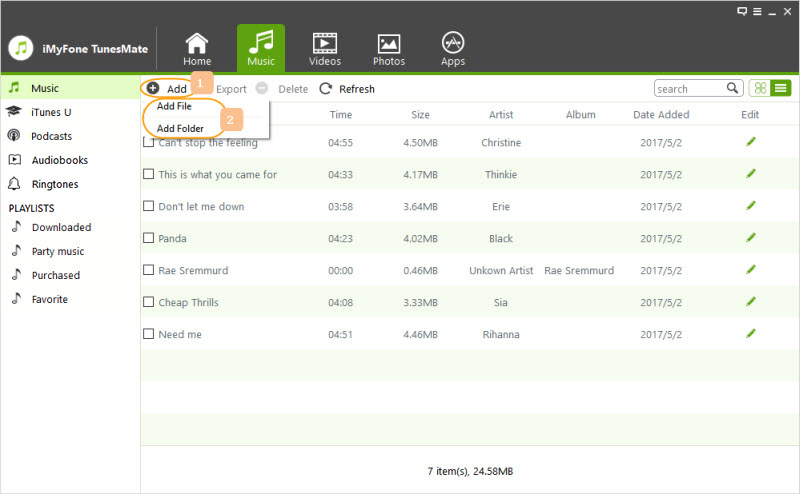 Step 3: Browse and select the songs you want to sync. Click "Open" to begin.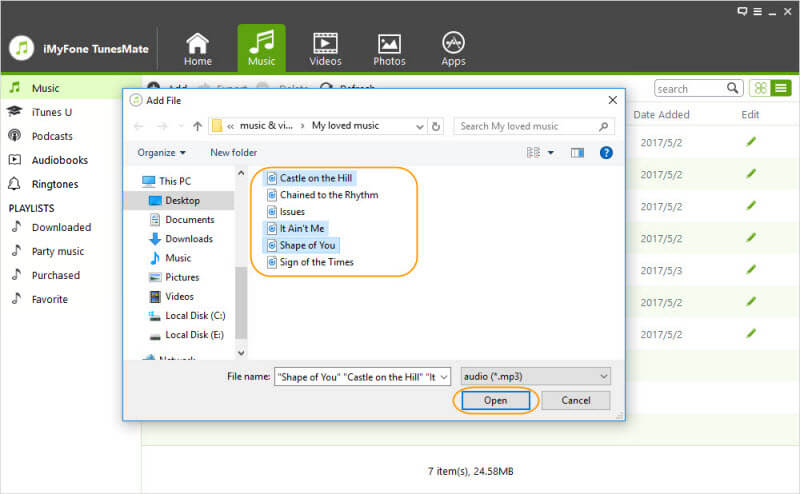 Note
All the music formats are supported to be transferred. As for the incompatible ones, don't worry, TunesMate will automatically convert them to be playable on iPod when transferring.
---
6 Tricks to Fix "iPod Won't Sync Music"
There are lots of reasons why your iPod won't sync songs. Try these tips to troubleshoot the problem:
Turn off iCloud Music Library on your iPod touch by going to "Setting > Music."
Restart your iPod and your computer. Relaunch iTunes.
Re-authorize your iTunes on your computer.
Swap out the USB cable and see if it is faulty.
Check your Wi-Fi connection if you are using your network to sync.
Update iTunes.
Try to use iTunes alternative instead of iTunes itself.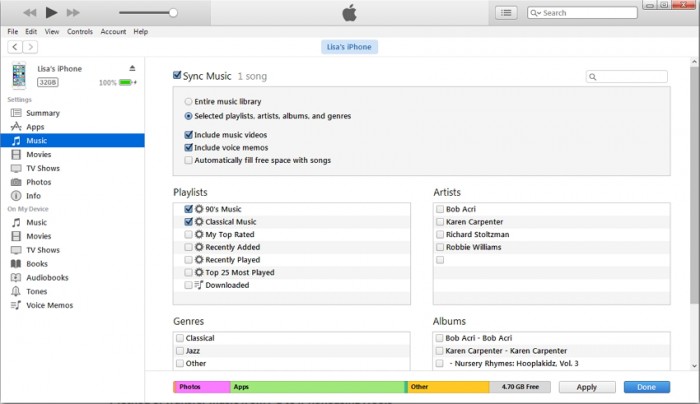 Avoid "Erase and Sync" Message When iPod Synced to New Computer
If you're about to sync iPod to a new computer and you just installed iTunes, you may be faced with a dialog box that informs you that it will erase data from your iPod before it will transfer your new library over to your iPod. This is pretty typical with iTunes; it will overwrite the data on your iOS device instead of just adding the songs to what you already have.
What if you don't want to delete the data on your iPod, though? Well, you can bypass this problem completely by just using TunesMate to transfer the data instead of iTunes. TunesMate will add music to your iPod without deleting anything that is already there.
Tips
You can sync music to iPod from new computer without erasing.
You can sync music to iPod from iTunes library without deleting old songs from iPod.
You can share purchases and non-purchases with friends even within different Apple IDs.
You can rebuild iTunes library no matter you lose library, mistakenly delete iTunes data, etc.
You can sync movies, music, playlists, TV shows, podcasts, iTunes U, audiobools to iPhone/iPad/iPod.
-- By iMyFone TunesMate