No Sound on iPhone Video? Fix it Now!
Category: Repair Files
3 mins read
If you are an iPhone user and have a video that plays without sound or with an annoying buzzing sound, this post is for you. This problem can be extremely frustrating, whether you're trying to make a silly video for your friends or record an important event. Thankfully, there are some things you can do to try to fix the problem of no sound on the iPhone. This blog post will walk you through some of the most common causes of this problem and show you how to fix them.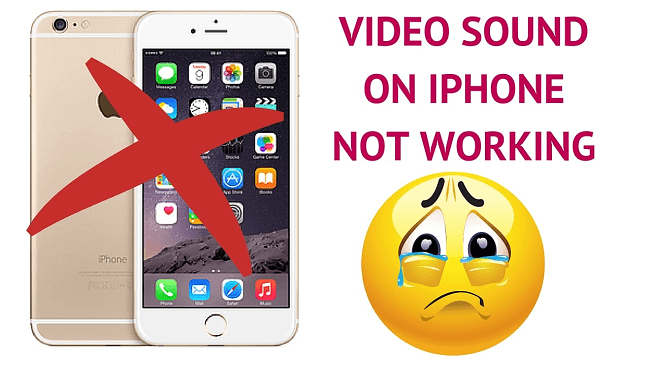 Part 1: The Reason Why I Can't Hear on iPhone?
There are a couple of different reasons sounds do not work on iPhones.?We'll cover the most common issues here, so you can get back to recording and sharing videos quickly.
Your iPhone is on silent mode.
The damaged earphone also causes this disturbance.
iPhone speakers or headphones jack malfunctioned due to debris or dust particles.
The active Bluetooth connection and the mute setting are on for specific apps.
Part 2: Troubleshoot Sound Not Working on iPhone
1

Clean the Jack

Due to dust or debris in the iPhone jack, the iPhone misunderstood that the headphone was connected. Take the back off your phone and check for dust, lint, and debris in the jack area.Try using a soft microfiber cloth or a clean cloth and gently wiping accumulated dust and debris. For those without cleaning supplies, use an earbud wrapped around your finger and insert it into the jack to clean out any dust that is trapped there.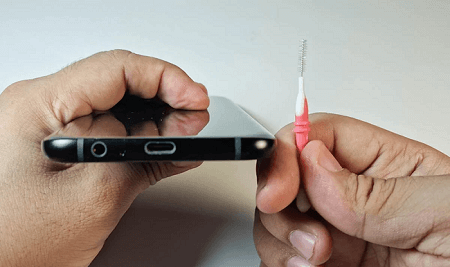 2

Reset the Sound Levels

Another way to adjust the sound is by switching from silent to general and tweaking the sound settings. Follow these steps to solve the problem.

When your iPhone video is silent, you can adjust the sound by switching from silent to general and tweaking the sound settings. Follow these steps to solve the problem.

Step 1: Switch to Ring (not silent) mode

A switch on the iPhone's side helps you change the sound profile to Ring. Usually, there will be an orange mark when you are in silent mode. Just flip this switch.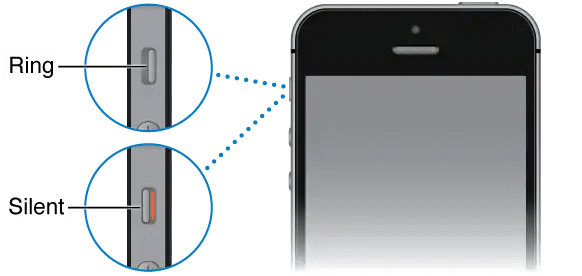 Step 2: Adjust the volume
If you can't hear on iPhone, the sound profile is on ring mode. Then check the volume by going setting to the Sounds and Haptic path. Set your required sound option by sliding the slider or using the volume up button.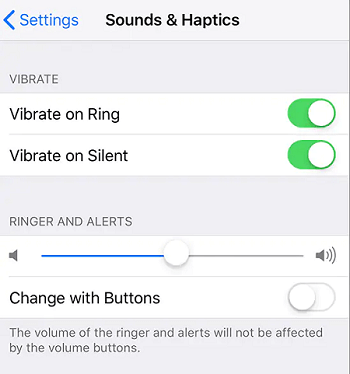 3

Turn Off DND Mode

Turning off DND (Do not disturb) is important if the iPhone experience trouble with playing audio. Simply turning it off from the setting will solve the problem and return your iPhone to normal.

Step 1: Unlock your phone screen and go to the setting icon.

Step 2: Now move to the 'Do Not Disturb option. And the check is it on or off. If it appears green, then it means DND is on. Just click on it and turn it off.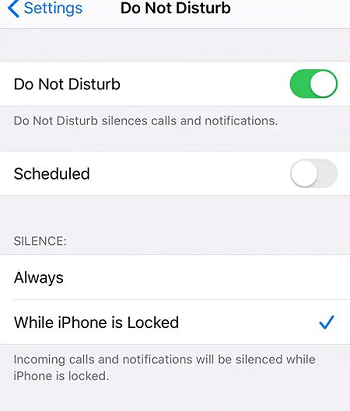 4

Check the Video App's Error

Videos on Facebook, YouTube, or INS will play without sound. When this happens, you need to unmute the video manually. If you still can not hear, it could be because of a few other factors. More likely, you accidentally turned off the sound you were watching. If that's happened to you, unlocking the sound setting of your video apps or the web browser should solve the problem.
5

Soft Restart Your iPhone

Although there are many ways to fix the sound problem, one feature that you might not know about is rebooting the iPhone. Rebooting the iPhone is a quick and easy way to fix the sound not working on iPhone. One technique that might work for iPhone X or later models is pressing the side and volume buttons simultaneously. An icon of a power-off slider appears. Then press and hold the side button for a few seconds; you will see it restart.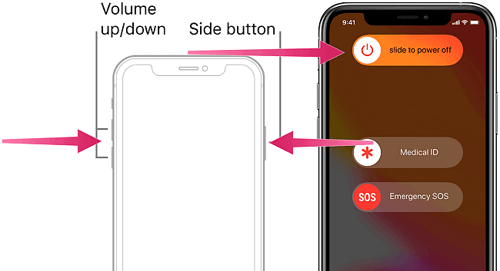 For the iPhone 8 or earlier system, press the side button until you see the Slide to Power Off icon. Finally, slide it until the slider is blue and press it again for 10 seconds to reboot.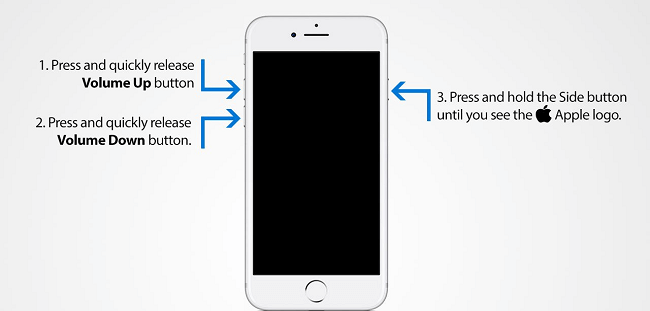 6

Update iOS

There are many possible causes of sound not working on iPhone, but it might also be caused by the fault of an unsuccessful iOS upgrade. You can try to upgrade the iOS one more time to solve this problem. To update your iOS, you can check if there is a new version of the iOS in Settings > General > Software Update. If there is, you can update the iOS in a non-interference environment to ensure a successful update.
Part 3: Fix No Voice Video in 3 Simple Steps
After you have tried the above methods, there is still no sound when playing the video on the iPhone, it may be that your video is broken. In this situation, we must repair it before we play!
There are many repair tools on the market. Here, we recommend iMyFone UltraRepair to you. This is a media repair software suitable for any model. It specializes in repairing damaged multimedia files such as videos and picture. And as a video enhancer, UltraRepair can even make blurry videos clear. Let's see how it works:
Step 1: Install UltraRepair on your PC and upload the video you want to repair.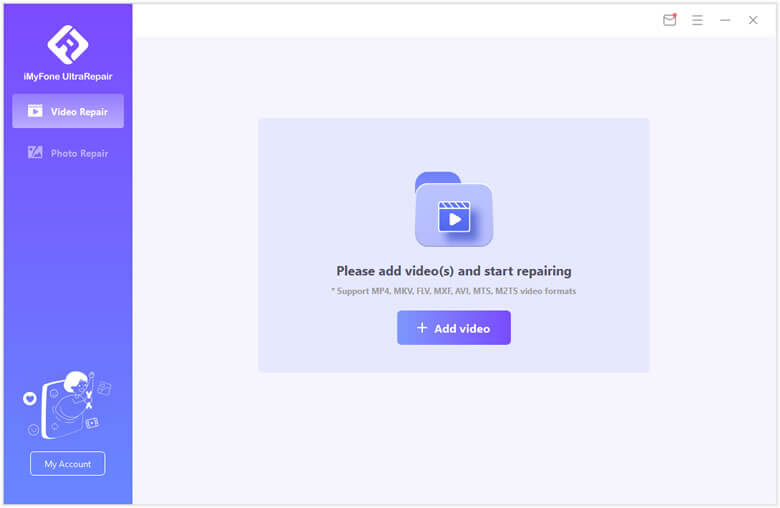 Step 2: You can scan the file you upload on the screen and click Repair button to start the fixing procession.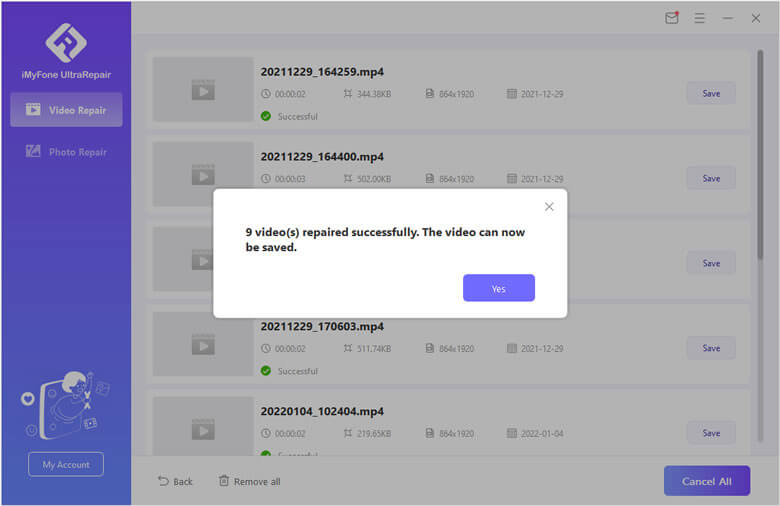 Step 3: Now you can open the repaired video on your iPhone to see whether it have voice or not.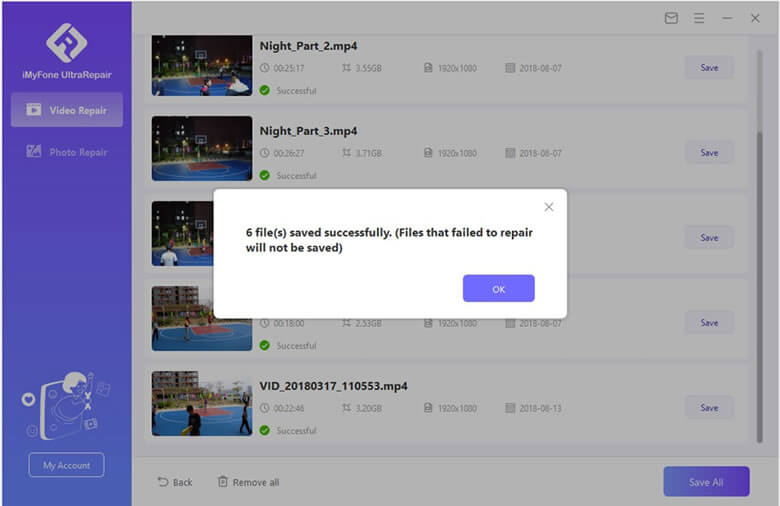 Bonus Tips: Ways to Prevent iPhone Volume not Working
There are some ways to prevent your iPhone volume not working problem before it happens.
Tip 1

Adjust volume level

If the volume level is too high, the iPhone will automatically turn off the volume not working. So adjust the volume level.
Tip 2

Keep your iPhone free of moisture

The first thing you need to do is keep your iPhone free of moisture. When you bring your iPhone into the bathroom, be careful not to get any water. If you do accidentally get some water on it, do not try to turn the volume up. Instead, turn the volume down. Then you can immediately take your iPhone out of the bathroom. Then you want to let your iPhone dry out overnight.
Tip 3

Free up space

Another way to prevent iPhone volume from not working problem is to avoid the use of unnecessary apps. These apps will heavily affect your iPhone's performance and may make it run slow.
Tip 4

Safeguard your iPhone

It is essential to use a protective cover to keep your iPhone from scratches, dust, and damage. When you keep your iPhone covered, you can prevent your iPhone volume from not working. Do not put your iPhone in a case that covers or obstructs the iPhone volume button.
Conclusion
Following the methods above, you can solve "No sound on iPhone video" issues easily. In addition, get the point in bonus tips to prevent this problem happen again! If you want to fix this issues with a simple operation, just try iMyFone UltraRepair!