"Hello, I am Vivian. I need to get the exact date, time, and call duration of some calls I made about a week ago. Please is can you suggest a way to export my call history on Android."
Every call information including call duration, date and time of received, dialed and missed calls are stored by default in your Android devices. However, the Android storage for the call history data type is limited to 500. After 500 recorded call logs, your Android starts deleting your records, starting from the earliest call.
If you need to keep every record of your call history, the best solution is print and export call log history on Android. Different ways exist to go about this. In this article, we have detailed out the best two methods, keep reading to see how.
Can I Export Call Log History On Android From My Google Backup?
Yes, you can and with a tool called Google Takeout. To be sure, it isn't a restaurant or a food delivery service. Google Takeout is a service that extracts all your Google data and packs it into one file.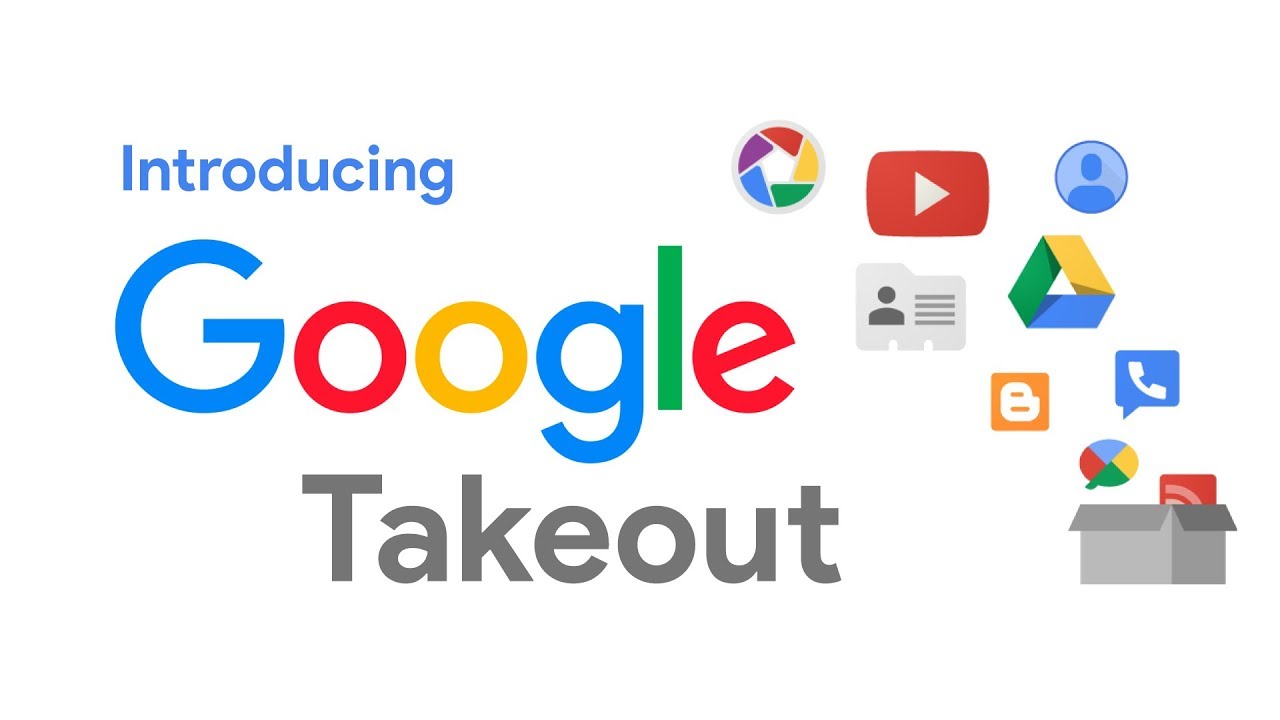 The Google Takeout service can work on any operating system, and it comes in handy in exporting call history on Android; however, there's a downside attached. When you export your call log using Google takeout, you receive a zip file containing a folder for all your calls but not too presentable HTML format. Users seldom want this. You are probably in search of a cleaner presentation of your Android call history. The next section could help out.
How To Export And Print Call History On Android
In this part, we won't only show you how to use Android to export call logs to excel but also how to print call history. The hard copy of your call log may come in handy, see how to export and print your call logs below.
2. 1 Export Call History On Android With D-Back
If the solution above doesn't sit well with you, the D-Back Android software could suffice. iMyFone D-Back Android is a full data recovery tool. This tool restores deleted data and extract existing data on an Android device with any of the three modes it offers. D-Back will retrieve your lost data without recognizing the scenario that led to its loss.

Note: Before you choose the mode "Recover Data from Google Backup", please make sure you have backed up your call history to Google Drive.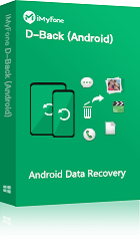 1,000,000 Downloads
Top Features Of D-Back Android
Offers 3 recovery modes, you're free to choose "Android Data Recovery" or "Recover Data from Google Backup" to export call history on Android.

Supports extracting existing call history, and restoring the deleted call logs on your device.

It allows users to preview the details of call history before extraction, including call duration, call data, etc.

The mode "Recover Data from Google Backup" is not limited by the device brand and model.

Capable of extracting many other file types, including photos, SMS, videos, etc.
Steps To Export Call Log History On Android With D-Back
STEP 1 Go to D-Back official site and install the D-Back program. After installation, launch the software. In the welcome screen, select "Recover Data From Google," this is one of the three recovery modes D-Back offers.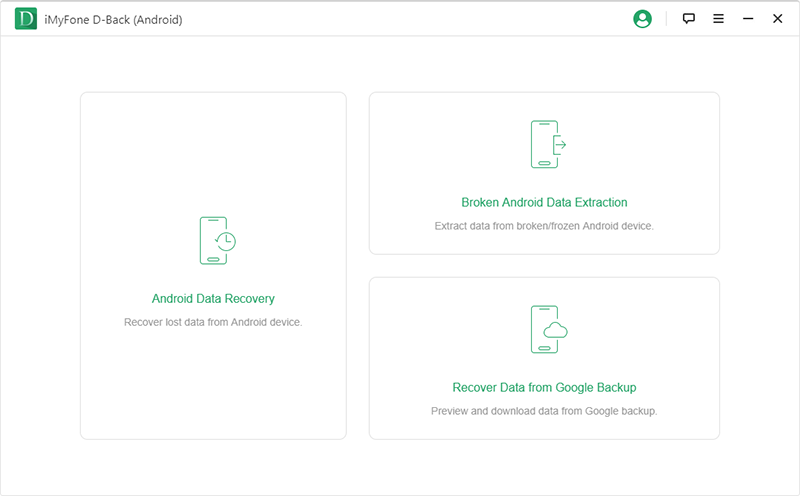 STEP 2 Click on "Start" in the next window to proceed. D-Back requires you to fill in your Google account details. As noted in the features, the D-Back software takes users' privacy seriously, so your data is safe with D-Back.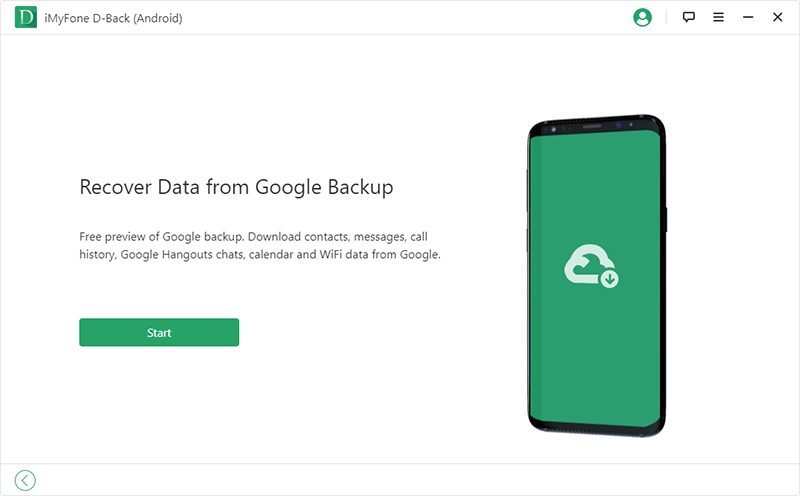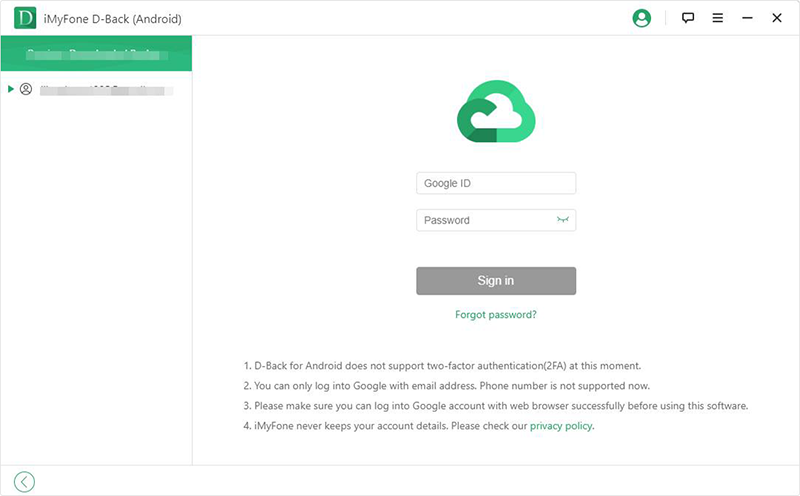 STEP 3 D-Back shows you all data types that can be recovered from your Google account when you are done signing in. Select your data type; in this case, it will be Call History.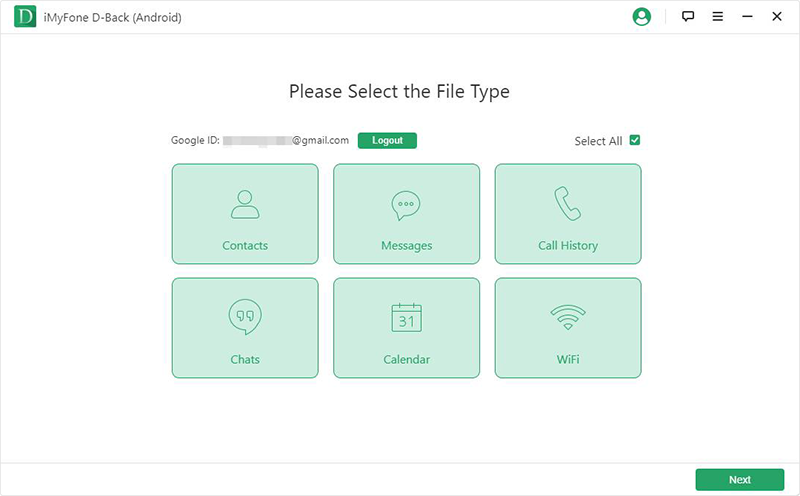 STEP 4 Now you can preview the call history. In this window, users can access the call data, including the call duration, date, and time of the call and the call type. Click the "Recover" button to retrieve your data entirely.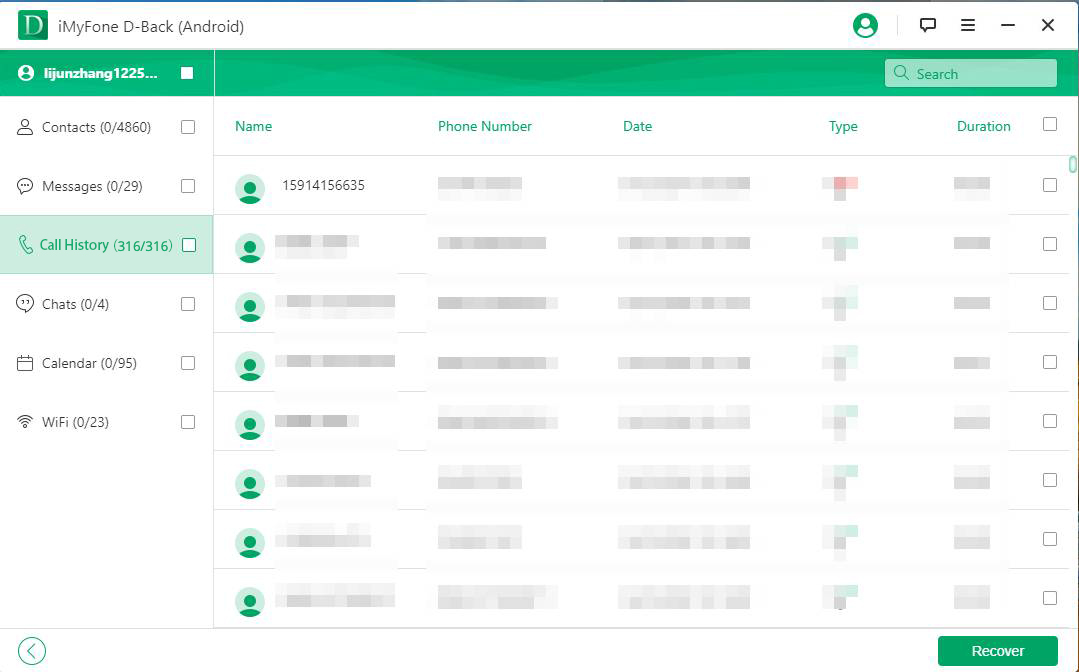 2. 2 Print The Exported Call History
D-Back Android exports your call log in an HTML or CSV format. After downloading the retrieved call logs, connect your computer to a printer and print its hard copy.
D-Back Android FAQs
1. Can I export My Deleted Call Logs On Android With It?
Yes, you can. In step 2 of the guide above, we pointed out that two other recovery modes were present. To export deleted call logs, select the Android Data Recovery mode. But keep in mind that this mode only supports some specific models of Samsung device.
2. Can I Print Viber Call Log On Android Phone?
No, you can't. The D-Back software is a Windows application; that is, it works on Windows computers only. It is better to export viber call history on Android to your PC because it may overwrite the current data on the device if it is done on your device.
Wrapping It Up
Due to the limited amount of Android call log storage, you need to export call history on Android to keep a record of your data. We showed you how to do that using a service called Google Takeout. That tool may give poor results, so we introduced D-Back Android. This excellent data recovery tool can retrieve call history with or without a backup. We further pointed out how to print the recovered call history and answered frequently asked questions about D-Back. Thanks for reading!