In this post, we will introduce 5 best free video edting apps for TikTok. After all, TikTok dominated the Asian market. The video sharing has also become popular globally in recent years. And, TikTok has become one of the most popular apps people use regularly. Therefore, you have no reason not to read this article, it will help you make better videos and potentially make you famous.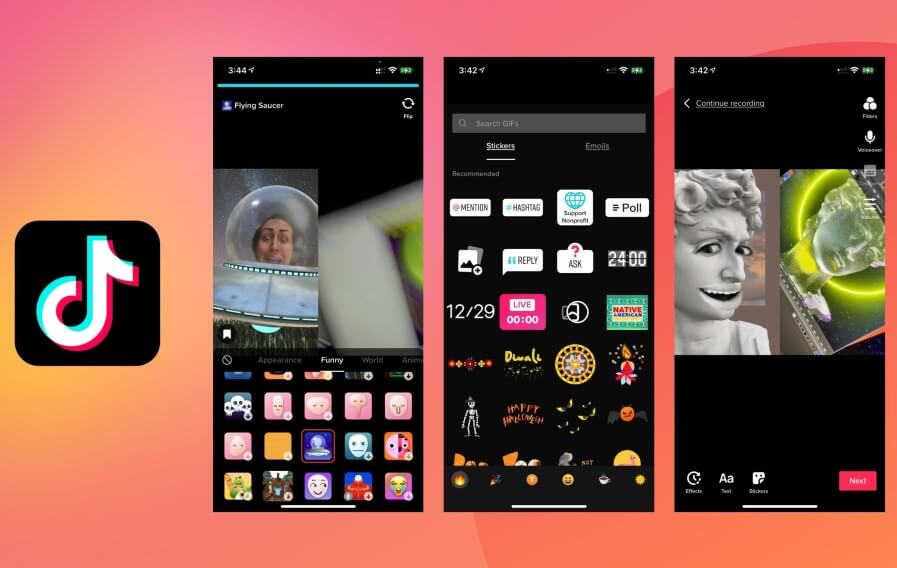 Part 1. Everything You Should Know about TikTok
In this part, we'll give some but not all things you need to know about TikTok. Things include TikTok aspect ratio, custom sounds, video effects, etc.
1. TikTok Aspect Ratio
The dimensions of TikTok videos should be "1080 × 1920". The aspect ratio of TikTok videos should be "9 : 16". "1 : 1" is also acceptable, but it won't take up the whole screen.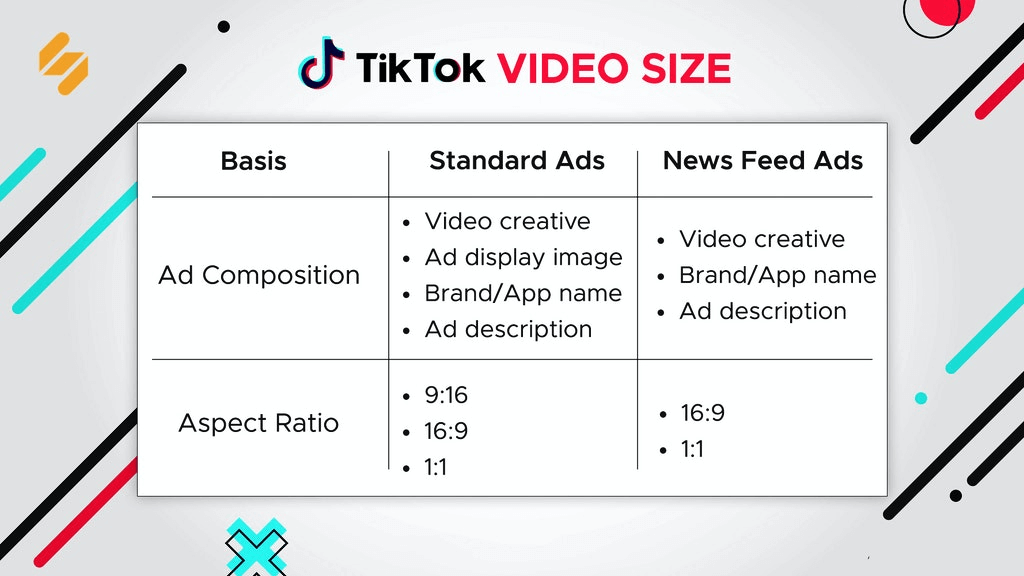 ---
2. Custom Sounds
Users can customize sounds or use voiceovers to make their TikTok videos more attractive. You can add background music or your own sounds without being limited by the TikTok library. Moreover, you can adjust the volume as well as the original audios of the videos.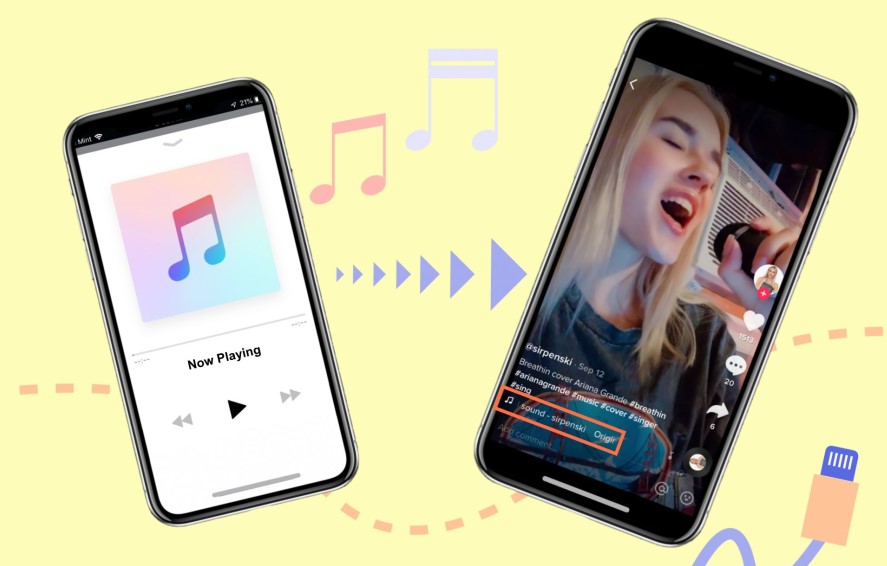 ---
3. Video Effects
There are many awesome TikTok filters and glitch effects. And, TikTok provides many video effects for users now. You can select one or more to make your videos more beatuiful. You can add them with simple clicks. Some popular effects that might take your videos to the next level, like green screen, split screen, clone trio, slow zoom and beauty effects.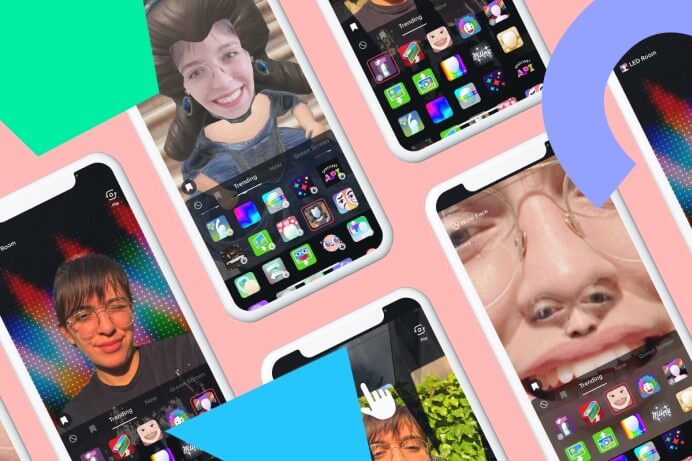 Other features like, TikTok subtitles, these can be automatically generated. Not only can TikTok subtitles save time for users, but also provide convenience for viewers. All you need to do is set it up in TikTok. Apart from this, you can edit videos via different formats. You can edit video file type, such as MP4, MOV, AVI, WEBM, WMV and so on.
Part 2. 5 Best Free Video Editing Apps for TikTok
4 best video editing apps for TikTok will be introduced in part 2. We will also demonstrate the features, pros and cons associated with these software. So that, you can choose the one you like best.
1

TikTok [Quick Edit]
Available for: iOS, Android
TikTok has its own built-in editor and this editor has many effects and filters. Many TikTok users now will try these tools to improve the quality of their videos. TikTok has an Effects option, which gives you access to TikTok's extensive library of effects. Here you can use rainbow swirl effects and other stylish video effects. TikTok also makes it easy for you to use effects like "Face", "Trend", and "Animal effects", etc. Some features can be used directly when shooting video clips, while other features can be used only with pre-recorded clips.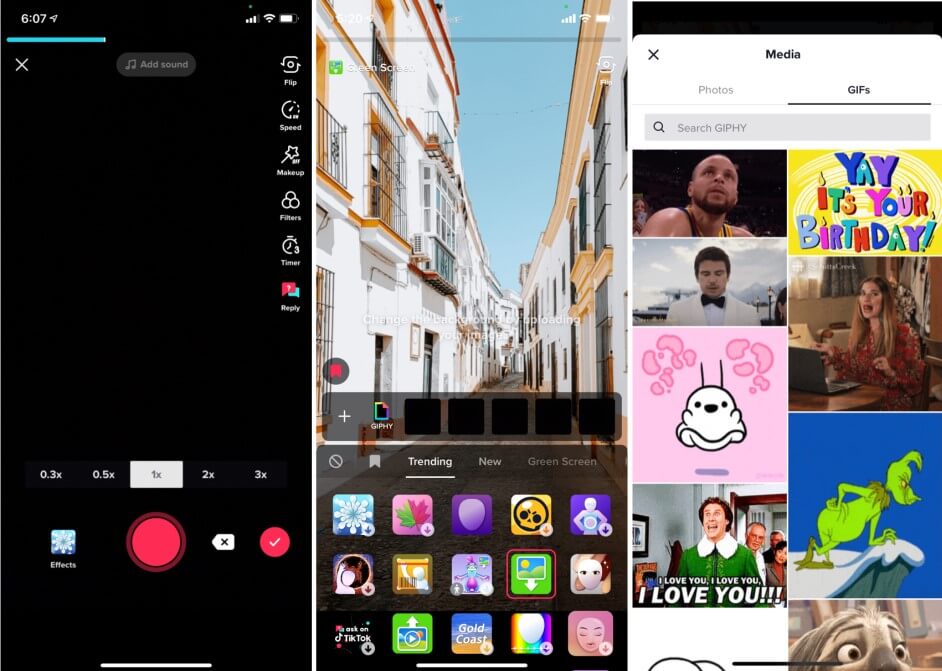 Pros and Cons:
TikTok is easy to use and good for quick edits.

TikTok provides many fun effects and great filters.

TikTok doesn't have classic video editing tools.
---
2

iMyFone TopClipper [Best Shotcut]
Available for: Windows
iMyFone TopClipper is a smart video maker that can help you re-edit your TikTok videos to be your own videos. It can even avoid the platform's algorithm by changing the parameters. This tool will help you go viral quickly. All you need to do is to simply adjust the settings and the tool will do the rest for you.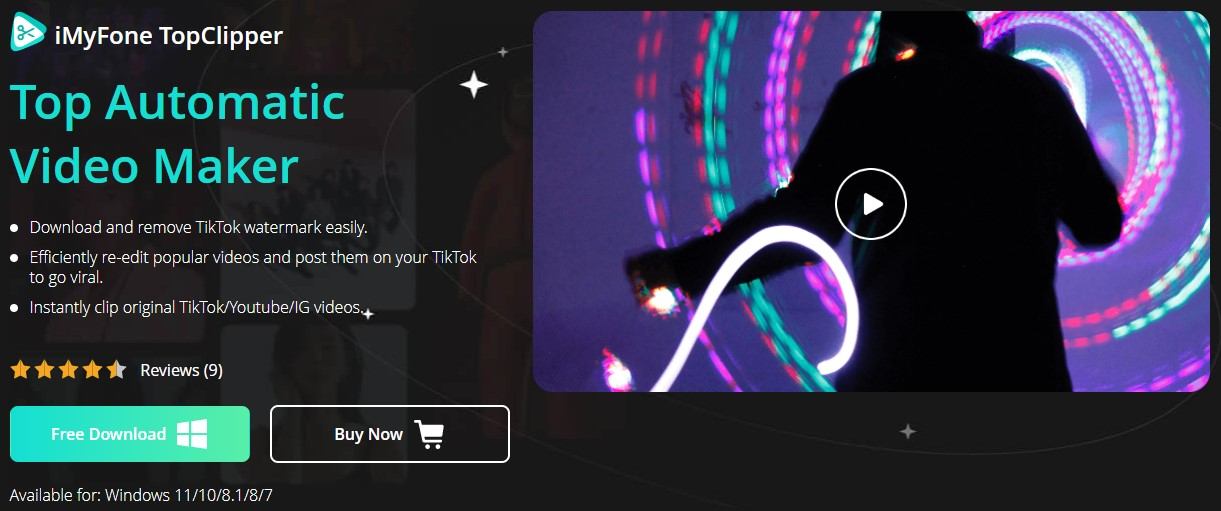 Pros and Cons:
iMyFone TopClipper is allow users to efficiently re-edit popular videos and be able to publish them on your major social platforms.

iMyFone TopClipper allows you to share these re-edited videos directly to Instagram, YouTube and so on.

iMyFone TopClipper is an video editing artifact that can free your hands.

iMyFone TopClipper is an brand new app so that people might know a little about it.
---
3

Picsart [Great Filters]
Available for: iOS, Android
Piscart has more than 150 million creators worldwide. By using Picsart Photo Editor and Video Editor, you can bring your ideas to life. It has professional level collages, where you can add stickers, quickly remove and swap backgrounds. Besides, you can try popular edits as well as select from hundreds of filters, such as blur and Y2K filters. Using Piscart may make your videos stand out.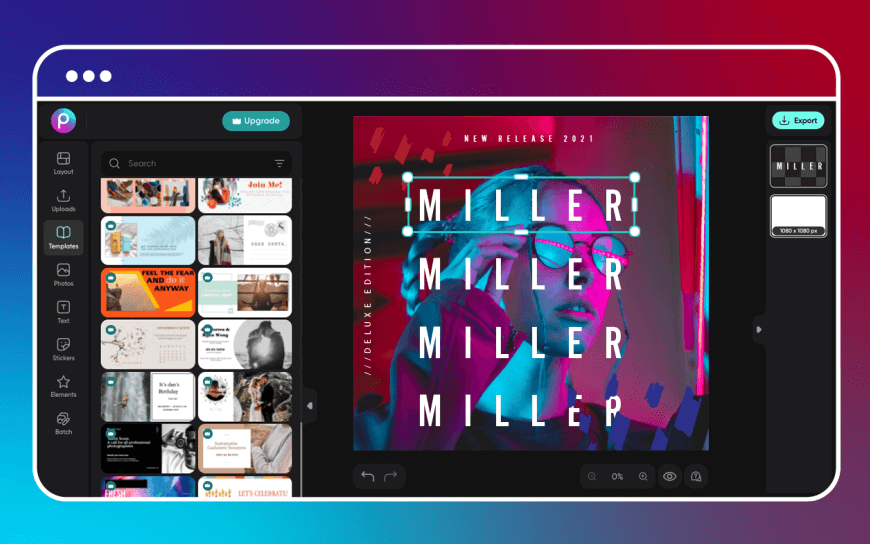 Pros and Cons:
Piscart provides many options for video styles and extensive music library.

Piscart allows you to use trending filters and effects.

Piscart doesn't have speed editing features.

Pisacart takes much space after installed in mobile.
---
4

Inshot [Sound Library]
Available for: iOS, Android
Inshot is a free video editing app with great features. Some features, like blurring background, add music and effects are provided for free. It can be said that Inshor is one of the best choices for TikTok users. You can also use this app to process videos to share on other social media platforms. The way to download this app for iOS users and android users are different. iOS users need to download it from Apple's App Store, while Android users need to download it from Google Play.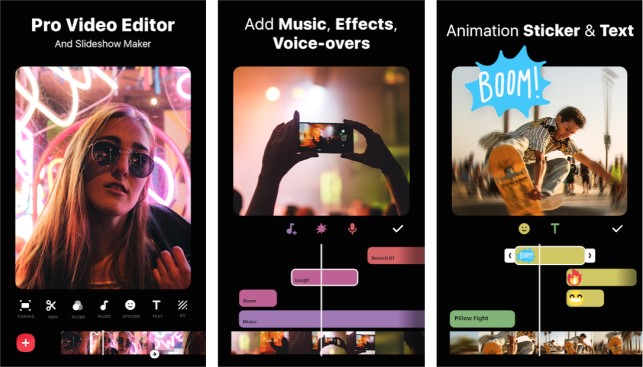 Pros and Cons:
Inshot provides extensive sound editing features.

Inshot allows users to adjust the speed of their videos.

Inshot offers few collage options.

Inshot has a lot of ads for free version.

Inshot's free version still has some limits, like few stickers and animated effects.
5

Canva [Social Sharing]
Available for: iOS, Android
Canva is an easy to use video editor with thousands of fully customizable templates. Therefore, it can create engaging videos anytime, anywhere without installation. We can say that it can be used to easily create professional designs so that you can share with your friends. Additionally, you can add text, transitions, graphic elements and more easily.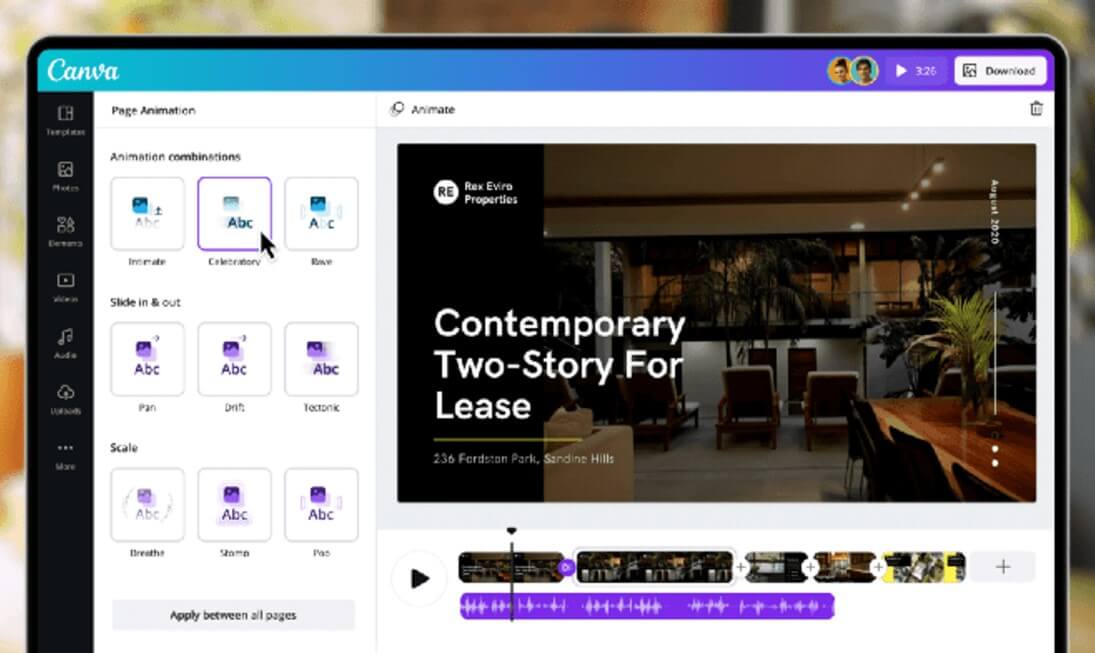 Pros and Cons:
Canva is specific to social media sharing.

Canva allows you to share directly to IG.

Canva allows you to add transitions and effects easily.

Canva requires premium version to use other features.

Canva can't combine photos and videos
Part 3. FAQs about Video Editing Apps for TikTok
1 What is the Best Free Video Editing App for Beginners?
In addition to TikTok's built-in video editing tool, there are many editing apps available on the market. And, besides the tools we've described above, there are many other options. like iMovie, Blender, Shortcut and more. But the most suitable video editing app for beginners is yet to come.
2 How Do People Edit TikTok Videos?
People can choose from different types of tools to edit TikTok videos on their own. If you want to know what TikTok video makers they often use, then you can read related article. If you are a beginner, you might need to consider a video editing app for your phone.
3 Can I Edit TikTok Videos after Posting?
Unfortunately, there isn't much you can change after posting a video. However, if you're not satisfied, you still can tweak it a bit and upload it again.
4 How Can I Make a Good TikTok Video?
If you're a new user on TikTok, here we can give you some tips to help you make a good TikTok video. Such as, cropping videos and trimming sounds on TikTok. So that you can beat the TikTok algorithm and go viral. You can also learn to remove TikTok wateramark.
Conclusion
This post is a compilation of the best TikTok video editors, including the TikTok video built-in editor and the best TikTok video editing apps for mobile. 5 best video editing apps are not only for free, but also can compatible with iOS and Android. After reading this article, you can choose one of your favorite video editors from above.