[Sovled] How to Edit an Instagram Story in 2023
Category: Videos Maker
4 mins read
More than 500 million users around the world are using Instagram Stories. It can be said that this feature is one of the main tools both individual and brands are using to make their content visible. Also, they will engage with followers by using this feature. In this post, we will introduce 5 useful tricks as well as 5 FAQs about editing an Intagram Story.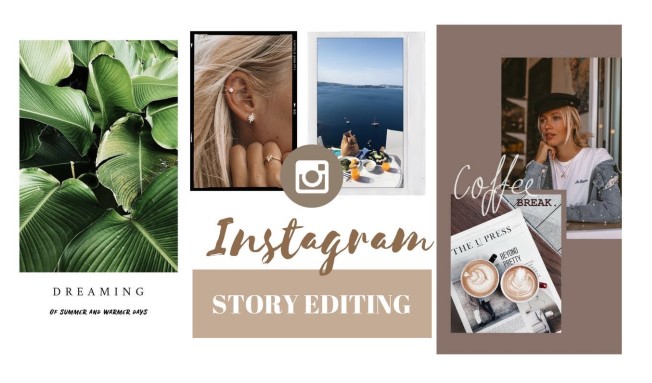 Part 1. 5 Useful Tricks about Editing an Intagram Story
1

Take Time to Edit Each Instagram Story
---
If you spend time and effort to edit each Instagram Story, you may make a big difference after editing. Here, we list some tips on how to editing an Instagram Story in details. You can start from these:
Get to know the Instagram Story editor interface, like the features: "Save", "Filter", "Linking", "Accessories", "Drawing", "Text", etc.
Optimize the image to the desired size. (Usual size is "1080 x 1920 pixels".)
Try new fonts, text and fun accessories.
Customize with color and use templates.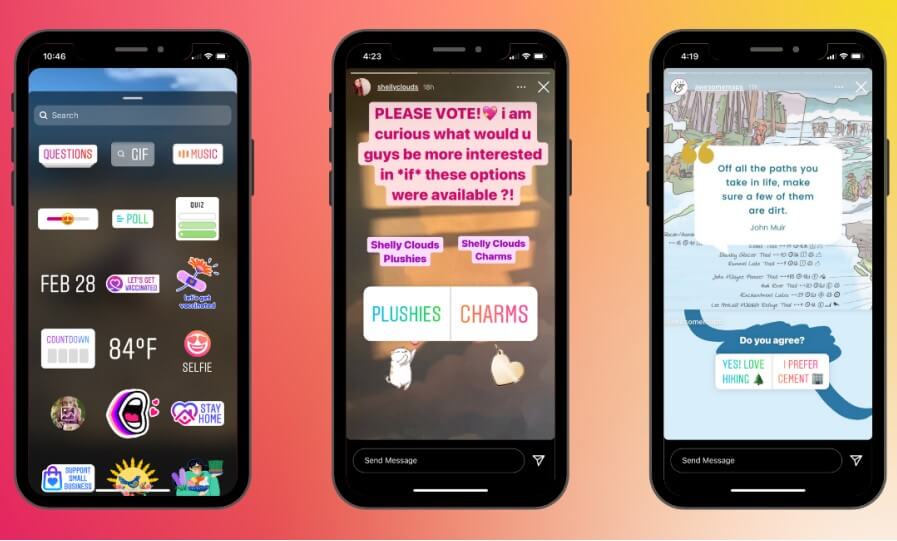 There are also other ways to help you better edit your Instagram Stories. To be honest, many of the methods are very similar to editing methods on other platforms, like TikTok or YouTube Shorts. So, if you want to learn more skills on editing videos, so that you can post them to your Instagram Story, then you can get some editing tips from TikTok, like cropping videos, trimming sounds, remove watermark. Then, you can go to the next step, try to profit from your post. You can also learn from YouTube Shorts to get more views and make moeny.
2

Use Instagram Stories Highlights
---
Although Instagram Stories disappear after 24 hours, you may want to make you them accessible to your followers. Now, it's a good new that you can do so by adding your Stories to your highlights. Here is how to highlight Instagram Stories:
Go to the story you want to highlight and then press the "Highlight" button.
Enter a title and choose a thumbnail. Then, you can edit, remove or delete your highlights any time.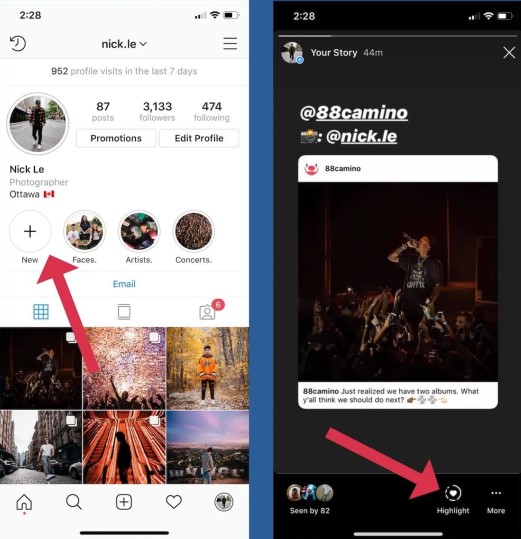 If you've already created "Highlight", but now you want to add "Stories" to one of them, you can do the steps:
Go to one the highlights and tap "More". Then, select "Edit Highlight".
Go to "Archive" and select one or multiple previous Stories.
Then, you can "Edit Cover" and change names.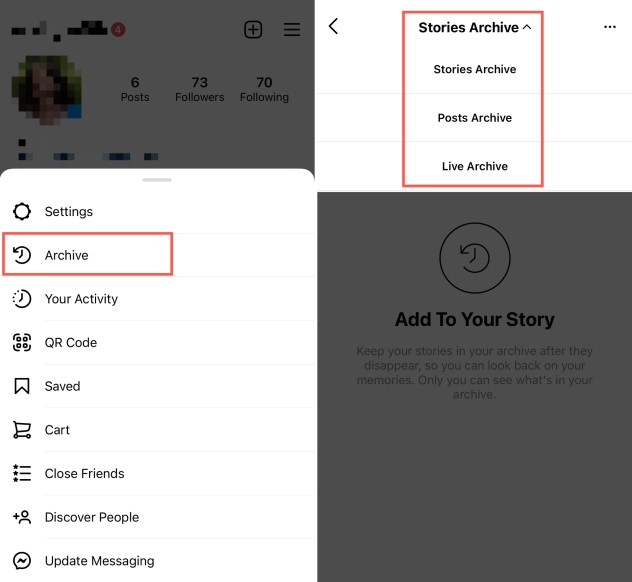 You can also create a new "Highlight" and multiple Stories by the follow steps.
Tap "+New" on your Instagram profile.
Select the Stories you want to add to your new "Highlight". Then, tap "Next".
Give your "Highlight" a name and choose your Story cover. Then, tap "Done".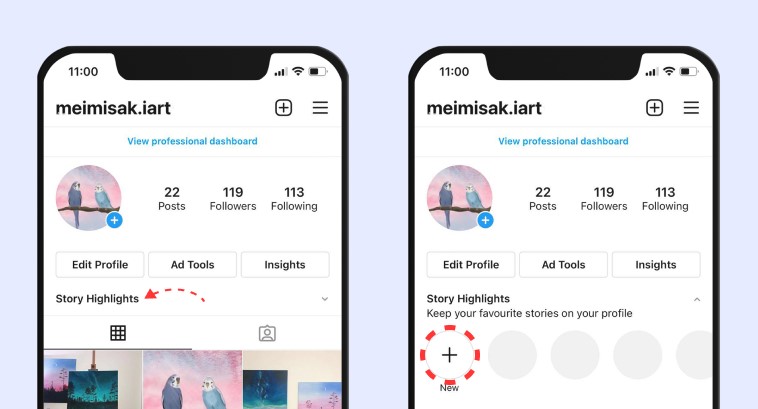 Stories you add as "Highlights" remain visible until you delete them, even after the original story disappears. And, people who can see your Stories will also be able to see the landmark.
3

Monitor and Analyze Instagram Stories
---
One thing you should know is that Instagram Stories metrics are devided into 3 categories: "Discovery", "Navigation" and "Interactions". You can see these metrics on Insights and use these them to analyze your Instagram Stories, so that you can find a way to get more traffic and go viral on Instagram. If you want more helps, you can also go to help.instagram.com. Here, we will show you 2 steps to get access to Instagram Insights and examples of 3 kinds of metrics.
Open profile on Instagram and go to the "Settings" page.
Tap "Account", then click "Switch to Professional Account". Select your category and click "Done". (You can select a Business account or Connect to your Facebook.)
You can monitor and analyze Instagram Stories through these metrics:
Discovery metrics: "Reach", "Impressions".
Navigation metrics: "Forward Taps", "Back Taps", Next Story Swipes"", "Exit Story Taps" "Navigation".
Interactions metrics: "Profile Visits", "Replies", "Follows", "Shares", "Website visits", etc.
Why these metrics are so important? Probably because you can compare reach and impression numbers to your follower count to gauge how many viewers are watching your Stories. And you can know what's working and what isn't by navifation metrics. In addition, you can utilize interaction statistics to measure your success in achieving your goals.
4

Ways to Make Up after Post a Story
---
Let's assume situation like this: You 've post an Instagram Story, but found that something was wrong in your post. Then, how to deal with this case? Now, I have a good news as well as a bad news for you. The good news is that you can make some changes, while the bad news is that you can completely change your post unless you delete the Story.
You can make up for it, just click on the Story you want to edit, then click the "More" button and choose Story "Settings". You will encounter "Story Controls", next you can:
Choose a group of friends or other people to share priavte Instagram Stories.
Choose who can see your Stories by hiding people you don't want to see.
Decide who can reply to your posts.Such as, everyone, only those you follow or just no one.
Save your Stories to your camera roll or archive, so that you can avoid losing them.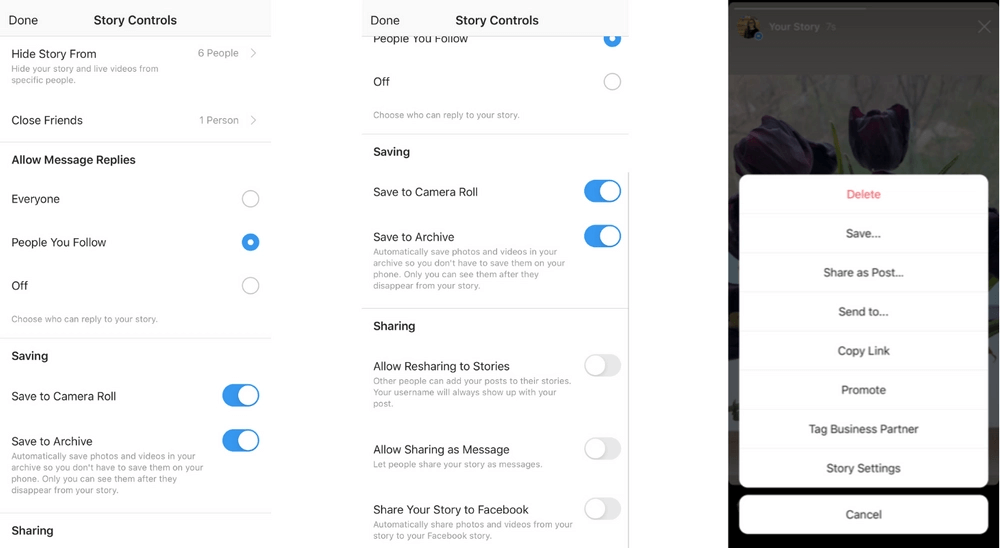 5

Perfect Instagram Story Re-creater - iMyFone TopClipper
---
Above 4 methods can be regarded as traditional tricks to edit an Instagram Story. However, just use those 4 tricks to create amazing videos is not enough, we need to complete a masterpiece by virtue of a third-party tool - iMyFone TopClipper.
iMyFone TopClipper is a powerful video editing tool that allows you to download other popular videos and re-edit them by changing the parameters. This function helps a lot when you fail to create a video due to lack of video editing skills. Let's see how it works!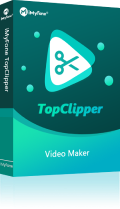 1,000,000+ Downloads
Key features of iMyFone TopClipper:
Get rid of the TikTok watermark in batches with just a few clicks.
Avoid TikTok algorithm and help you be popular on TikTok.
Help you re-edit popular videos with high quality.
Get more free likes and followers in Instagram.
Here are the steps to help you operate iMyFone TopClipper:
Step 1. Download iMyFone TopClipper, and choose "Create Video Automatically" option.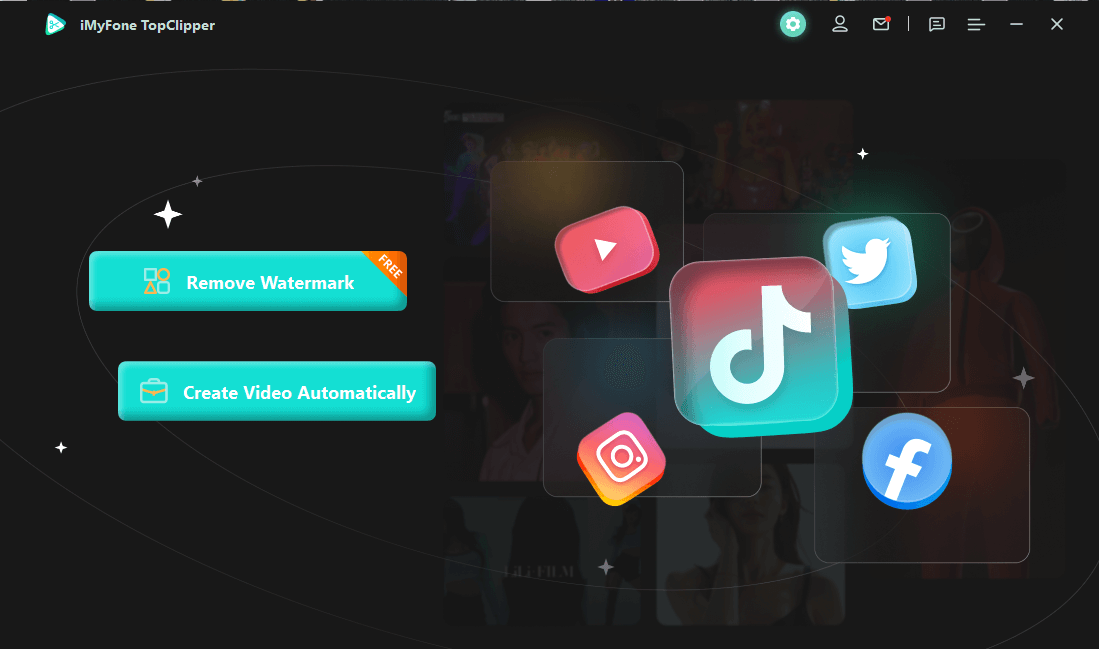 Step 2. Click "Add Video" and select the video that you want to edit.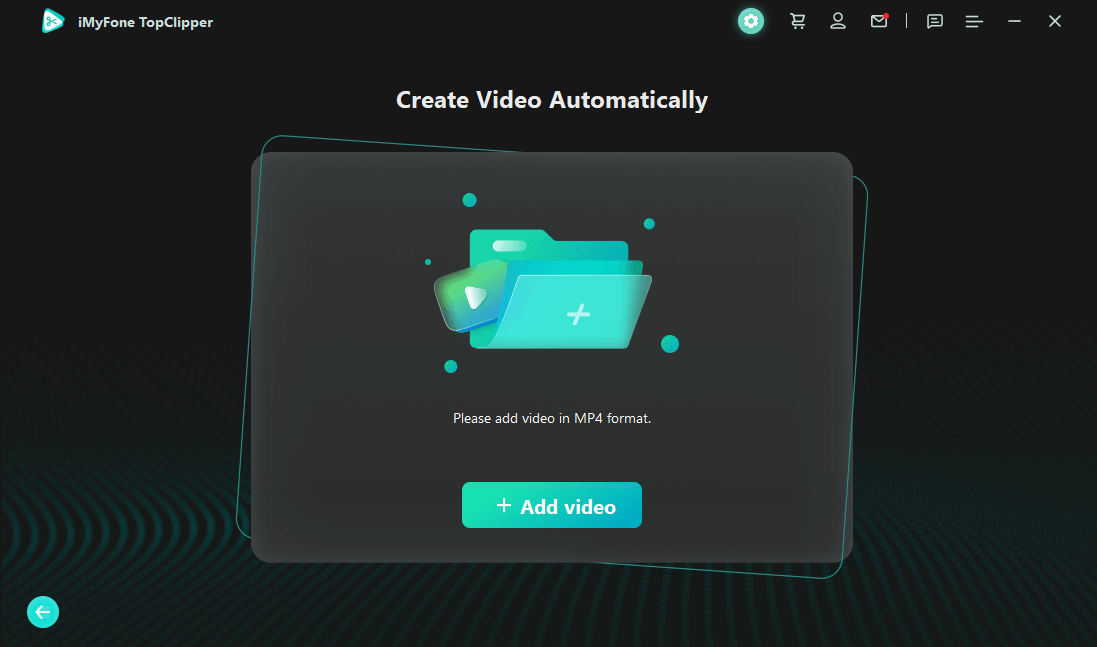 Step 3. Click "Save" to save the video to the computer folder. Now you get a brand new video successfully!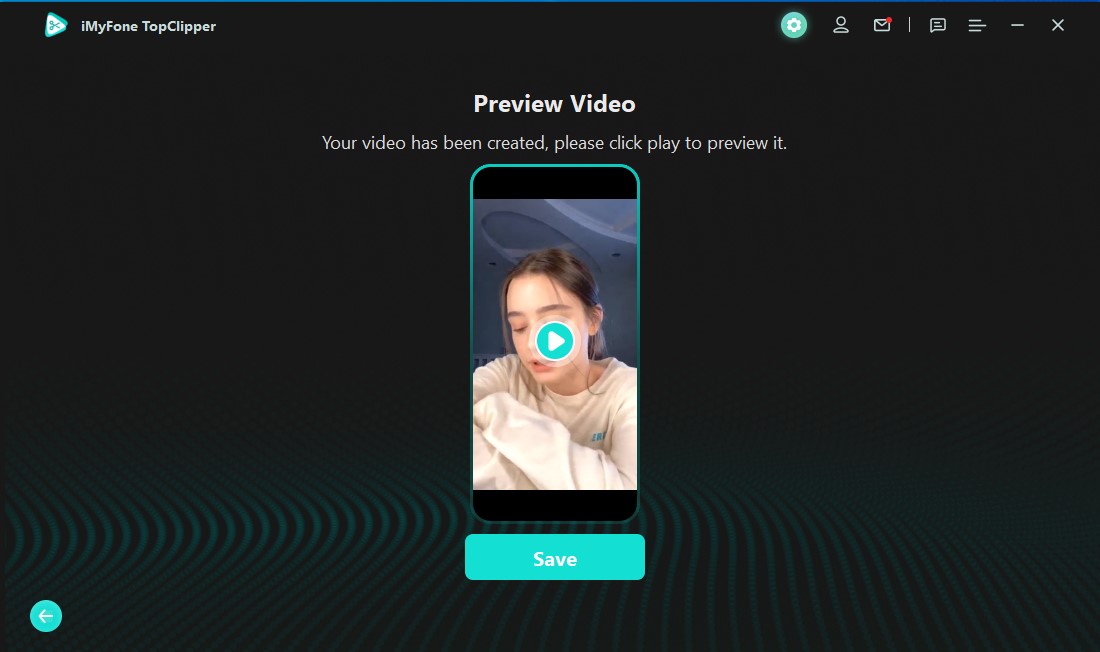 Part 2. 5 FAQs about Editing an Instagram Story
1

Can I Edit an Existing Instagram Story?

To edit an exisiting Instagram Story, you should open the app and go to the "Stories" section. Then, choose the story you want to edit, and it will bring up a preview of the story. Next, you should click the pencil icon in the top-right corner. Finall, you can add or delete clips with the editing tools. You can also add filters, stickers or texts on your story.
2

Can I Add a Tag on My Instagram Story after Posting?

Yes, you can add a tag on your Instagram Story after posting. Just simply enter the "@" symbol and account or the name of the person that you want to tag.
3

How Can I Put Multiple Pictures in One Story on Instagram?

All you need to do is to tap the "+" icon in the bottom left corner of the screen Then, select the photos you want to add.
4

How to Go Recently Deleted on Instagram Story?

Actually, it is simple to restore content that was deleted from Instagram. You can follow the steps below to recover your Stories on Instagram.
After openning Instagram, tap on the "Profile" icon in the top right corner. Then, tap the three dots in the top right.
Click "Settings" -> "Account" -> "Recently Deleted".
Tap the content that you want to restore or permanently delete.
Tap the photo, video, or Story you want to restore or permanently delete.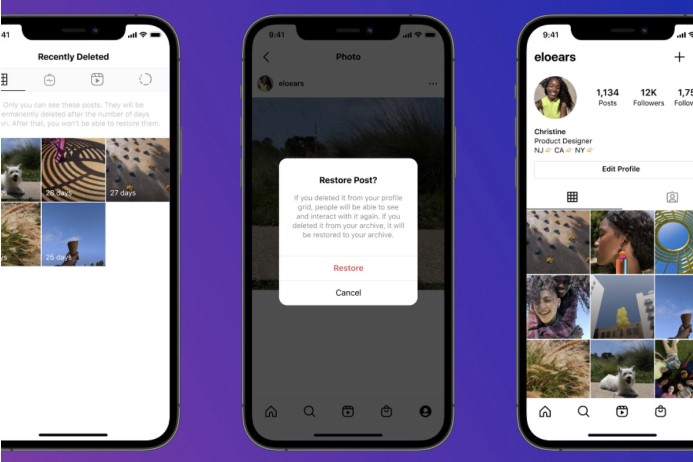 5

Can I Edit the Privacy Settings on Instagram Story?
Yes, you can. If you just want to share your Instagram Stories with your close friends or family or want to share them with everyone, then you can tap the three vertical dots in the bottom left of the screen. Steps are quite easy, you can save the story and re-upload it like a normal video. If you want to share it with specific person, you can select the "Share" option and share it to "Instagram Direct". You can also add people into your "Close Friends" list.
Note: You can not edit the privacy settings on Instagram Story easily after posting.
Conclusion
Before posting a Story on Instagram, it is a good idea to take enough time to design it. If you really want to engage with your followers or other people and want to get more views from them, you can not miss iMyFone TopClipper! Its easy-to-understand instructions and powerful functions will never let you down. Just download it and give it a try!