The smartphone, having become an integral part of our lives and work has gained utility in presentations. PowerPoint is still a powerful presentation tool but it often requires you to use other equipment due to display line challenges. Being able to control your PowerPoint presentation using an Android device will make work easier for you if you don't have a pointer.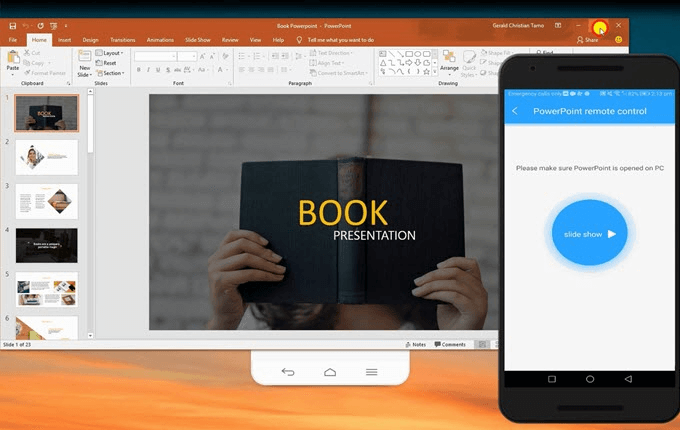 Using Android for this purpose will also reduce the number of gadgets you have to carry to the presentation. All you need is an Android phone and a monitor and you are set for the presentation.
Part 1: How to Control PowerPoint from Android to PC
The following are some tools you can use to control PowerPoint from Android to PC without downloading.
1
Control PowerPoint

via iMyFone MirrorTo

iMyFone MirrorTo is a mirroring app from smartphone to PC. It enables you to see what is on the phone on a bigger display on a PC, besides mirroring, you can also control the screens from either end, i.e. control the phone from the PC from Android Phone. So you can also control your Powerpoint from your Android phone without transfering.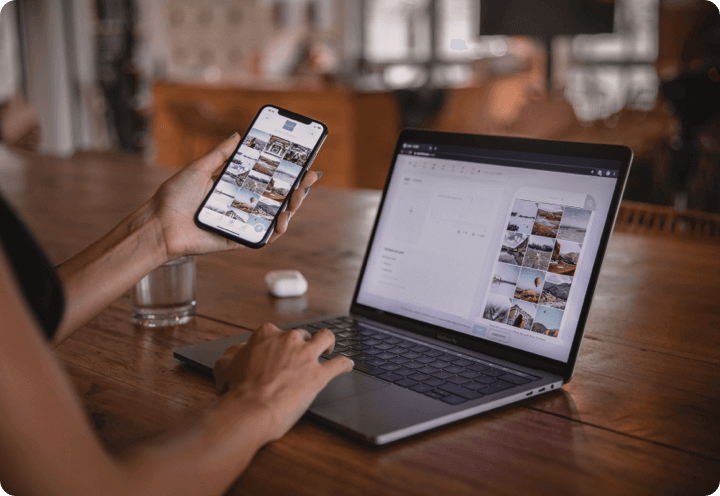 Main Features about MirrorTo
It is ideal for business presentations.
It mirrors directly from phone to the screen and easy to use.
It has clear graphics since it is made even for effective gaming so you can have a better expericen when presenting.
Operation Step to Mirror PowerPoint
Step 1.Download and install iMyFone MirrorTo on the PC. Launch the program once you are through installing it.
Step 2: Use a USB cable to connect your Android device, like Samsung, Xiaomi. Make sure that your device and computer is well-connected. Connect both of your devices using a data cable. Then select "Transfer files".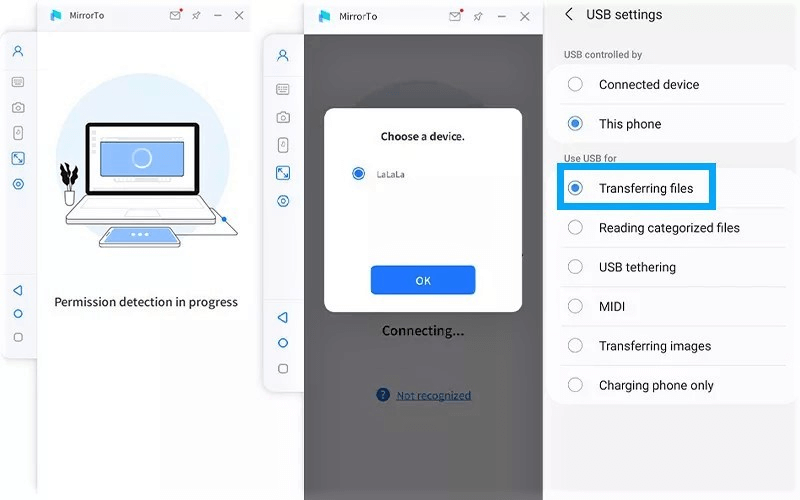 Step 3.Enable USB debugging as shown in the picture. Go to Settings > About Phone > Software Information. Then tap on Build Number 7 times.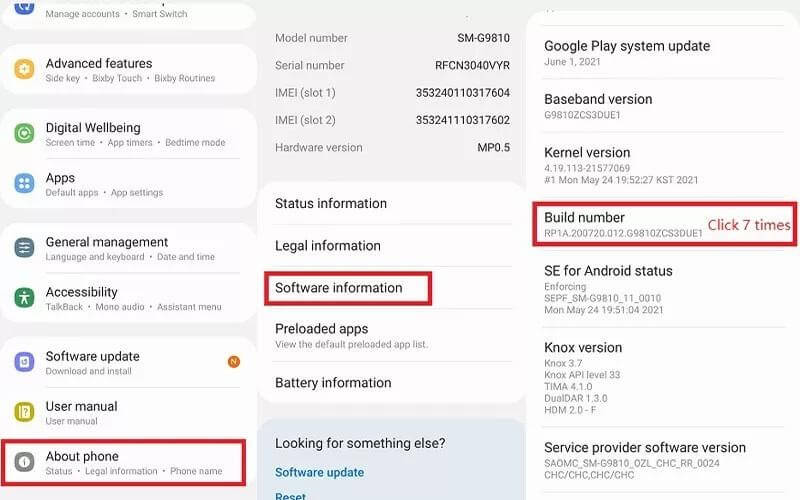 Step 4.You will get Developer Options after clicking on Build Number. Go to Developer Options. Slide right on the USB debugging option. A pop-up window will ask for access for USB debugging. Click on OK.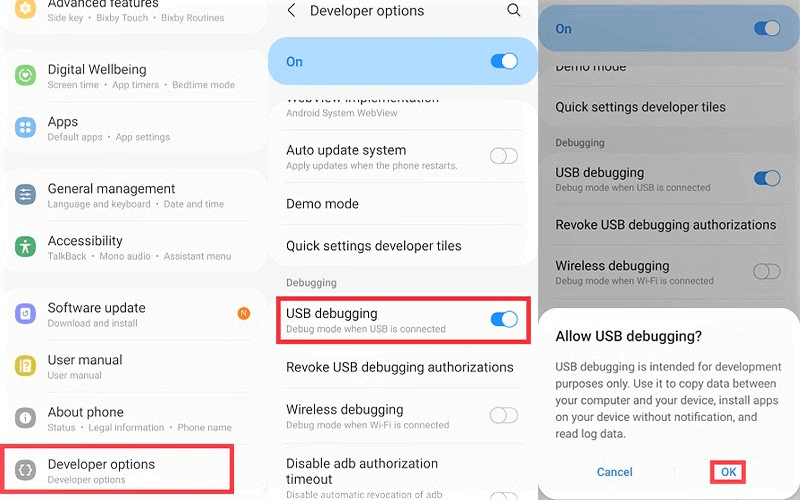 Step 5 Click on Turn On when the app asks for permission. Your phone screen will start mirroring on PC. You can control it from there using your keyboard.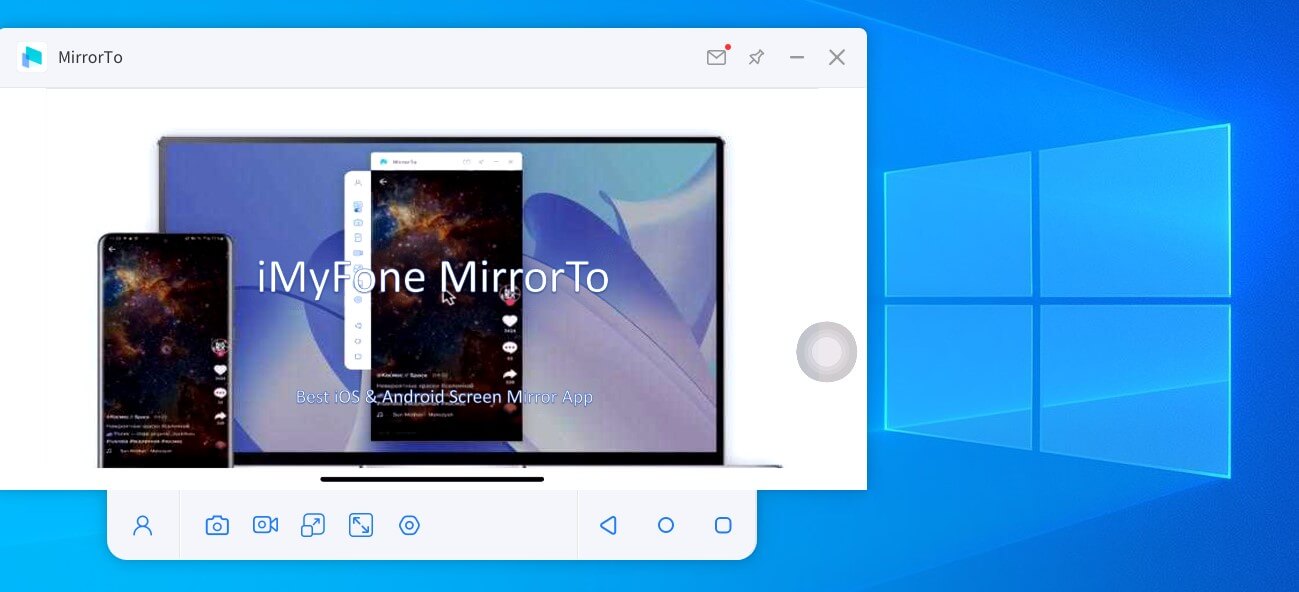 ---
2

Control PowerPoint via Office Remote
Office Remote turns the Android phone into a smart remote and it is made for PowerPoint, MS Word and Excel. You can use it to control the presentation and also as a laser pointer. You can also play videos embedded in the presentation and pause them as you desire. This app also allows you to pause and end the presentation, you can easily go back to slides you have seen previously to emphasize a point. It is also possible to end the presentation from your Android phone using Office Remote.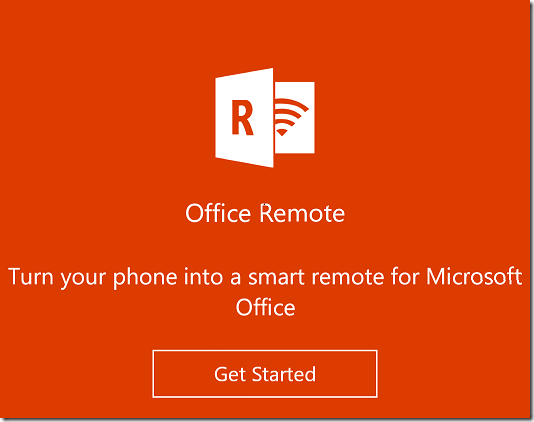 Steps to Follow
Download Office 2013 on a Bluetooth enabled PC; ensure you install the Office Remote plug in.
Install Office Remote on your Android device.
Pair the PC with your phone using Bluetooth.

Open the PowerPoint Presentation you want to control with Android and click the "Office Remote" tab and turn it on.
Open Office Remote on your Android phone.
Run the PowerPoint on PC and control it from the Android device.
Part 2: Most Recommended PowerPoint Apps for Android
1

AndrOpen Office

AndrOpen Office works best with Linux devices and it has powerful features for PowerPoint. You can create presentations on your mobile device using Impress which is one of the features of the app.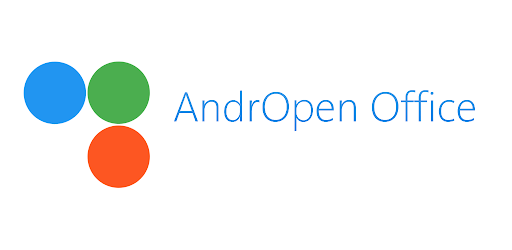 The presentations it creates are quite rich; you can include graphics, text. You are therefore able to present data graphically in a manner easy to understand as befits a professional presentation.
Besides presentations, this app supports other file formats, they include Calc, Writer. AndrOpen office can also read PowerPoint files. Thus when you make PowerPoint presentations on your PC, you can interact with them on your phone through this App.
2

ASUS Remote Link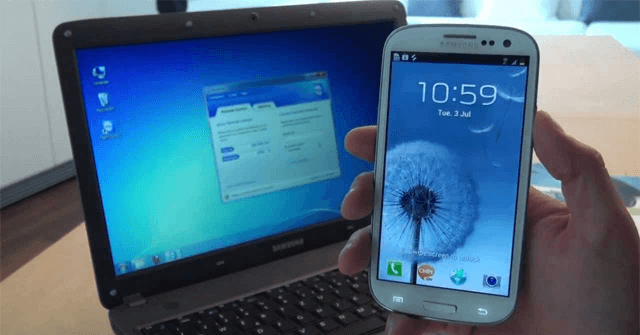 ASUS Remote Link allows you to control your presentation through your mobile device or through a compatible smartwatch. The connection makes your phone a touch pad from which you can have a multifunction gesture support. These functions enable you to run your presentation as long as the two devices are in the same Wi-Fi connection.
3

Clicker

Clicker works with all the common Operating Systems in the market today. It works with Mac, iOS, Android, Windows and Linux. The app works like your typical mobile PowerPoint clicker; it moves slides and it has a pointer to help you emphasize the points you need to emphasize.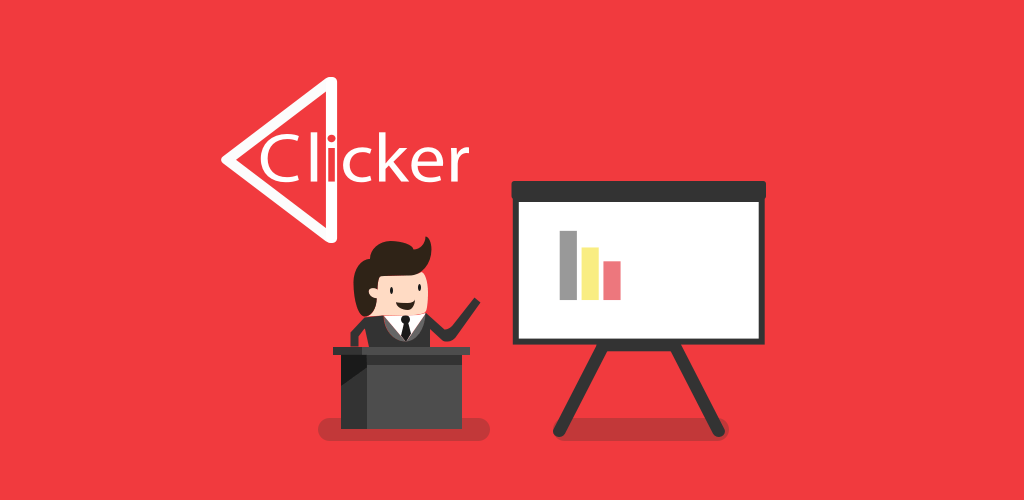 The app doesn't create presentations so you will have to create them on the PC and only use it to present. It supports the Samsung S- Pen and it has a trackpad function.
4

Google Home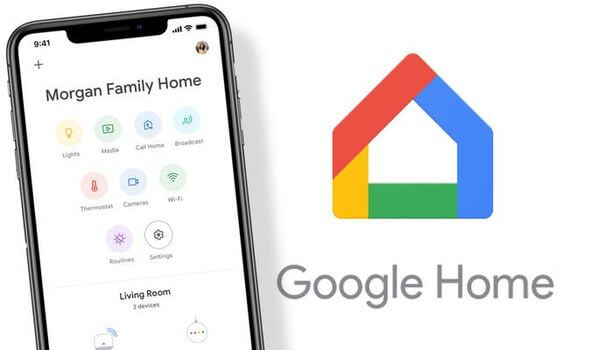 You use Google Home alongside Chromecast. You can use it to mirror the screen of your PC on your mobile device. By mirroring your PC on the mobile device, you will be able to see the PowerPoint presentation you have on the PC through your phone. The Chromecast is a small equipment that you use with the mobile device for these presentations. It, however, shouldn't be a problem because it is small and lightweight.
5

Google Slides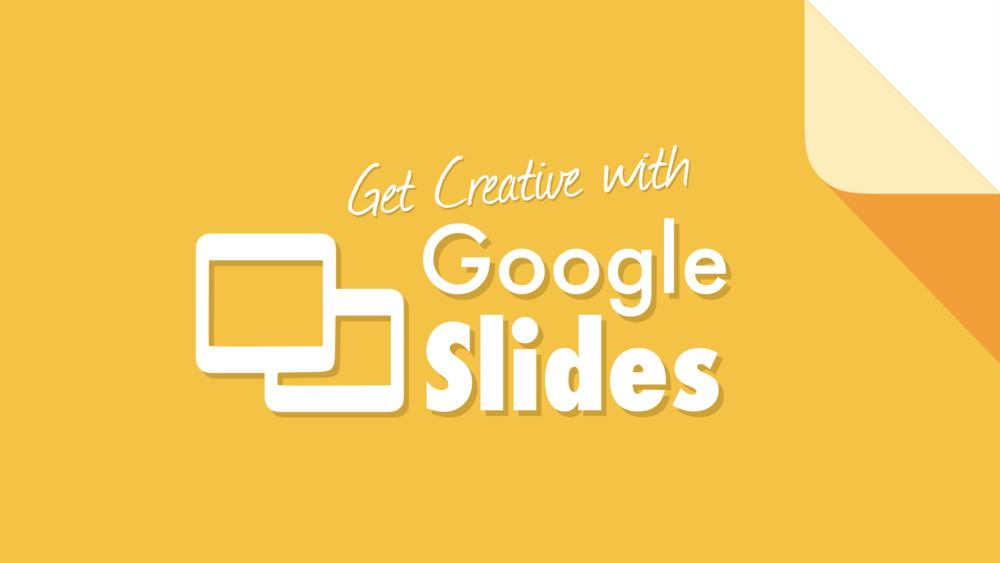 Google Drive Office Suite has many applications and Google Slides is one of them. It is one of the best programs for presentations in the market today. The beauty with it is that you can log in and access your presentation whether on a mobile device or a PC. You can them mirror your mobile device on a screen and make the presentation from your mobile device. Its live collaboration tools make it highly suitable for presentations in situations that require such collaborations.
6

Microsoft PowerPoint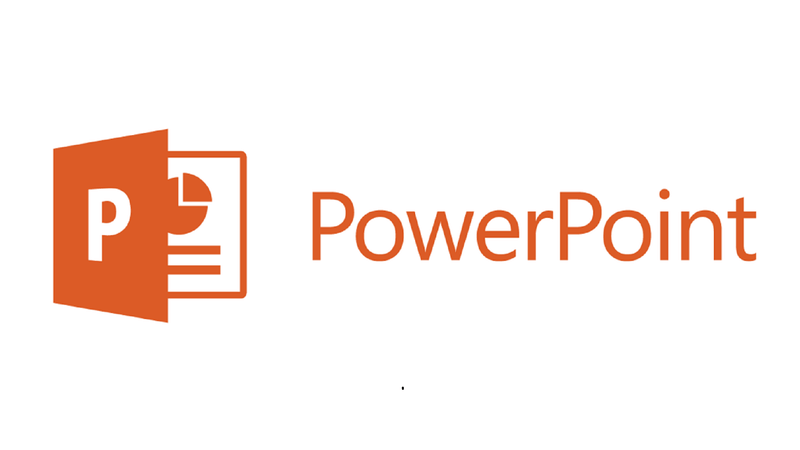 The mobile app for Microsoft PowerPoint has great features. It allows you to prepare the presentation and also to deliver it to an audience. You can mirror the presentation to a bigger screen using iMyFone MirrorTo to increase the display line for your audience. The mobile version of Microsoft PowerPoint comes with a Presenter Coach to show you how to present effectively.
Conclusion
The inclusion of mobile technology in presentations is a natural progression of technology. The many apps in the market show that there is demand for these services but not all of the apps are up to scratch.
Compared to other apps of this nature iMyFone MirrorTo stands out. Its image quality when mirroring between the mobile device and the screen is remarkable. MirrorTo is a great way to mirror because it is easy to use, it offers you a great feature where you can take screenshots of the presentation and send it via messaging apps such as Viber which you can also mirror using the app.