If you are a fan of streaming videos on platforms YouTube, Vimeo and other video streaming websites, then you must have encountered the issue of "HTML5 Video File Not Found". It can be so annoying, especially when the video is very important at that very moment.
In this article, you will learn why you face this issue, and how to resolve it. Read on...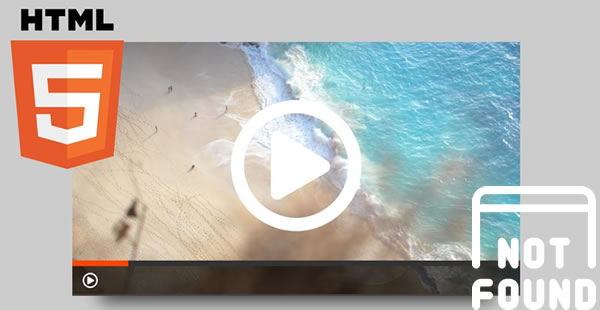 [Quick Know]
What is HTML 5 Video?
HTML5 video is a more powerful video element than Adobe Flash Plugin that allows you to watch videos on your browser. It is a new standard approach for embedding a video on a web page because the earlier method of utilizing the Adobe Flash plugin to play video on the web is highly inconvenient and complicated. And unlike Adobe Flash Plugin, almost all browsers support it, and it allows managing of video playback using control features such as auto-play, stop, pause, volume, and so on.
What Causes the "HTML5 Video Not Found" Issue?
There are many reasons behind the "HTML5 video not found" issue, and they include:
1

Backend Problems with the Website
One of the leading causes of this annoying issue is the website's backend. Just so you know, one wrong character in a book of characters is enough to cause videos to not load properly on a website. So, a mistake on the part of the developer of the website is a major culprit.
2

The Browser Does Not Support HTML5
Truly, HTML5 is a widely supported video format, but if a browser is too old, issues are bound to arise. HTML5, compared to some browsers, is a recent codec that was developed to ease internet users. Even an old Chrome browser may fail to play videos online.
3

Browser Compatibility
If a video fails to play on a certain browser but plays on another browser, then it is a compatibility issue. Firefox and Opera Mini are more susceptible to this issue.
4

Cookies & Caches
Yes, cookies and caches that are supposed to ease video playing in their ways can be the cause of a video failing to play. Sometimes, malicious bugs in these cookies and caches can prevent a video from playing.
5 Ways to Fix "HTML 5 Video Not Found" Problem
If you open a website to play a particular video only to be faced with the "HTML 5 Not Found" error message, don't worry. Here are five working methods to fix the issue.
Way 1

Update Your Browser
If you can recall, we mentioned that one of the causes of this error is when your browser is out of date. To remedy it, simply update your browser. For the purpose of this article, we will be focusing on the Chrome browser since it is the most used browser.
One quick way to update your chrome browser is to uninstall the old one. Then go ahead and download the latest version on your device; then install it. The problem with this quick method is that you may lose all your data from the previous version that you uninstalled.
Therefore, it is better to update your chrome browser instead. Follow the steps below to update your chrome browser:
Step 1.Launch the Chrome browser on your device and click the three vertical dots by the top right corner of the screen.
Step 2.Select "Settings" from the options that will appear.
Step 3.In the settings pane, hit "About Chrome". It is the last option on the left side of the screen.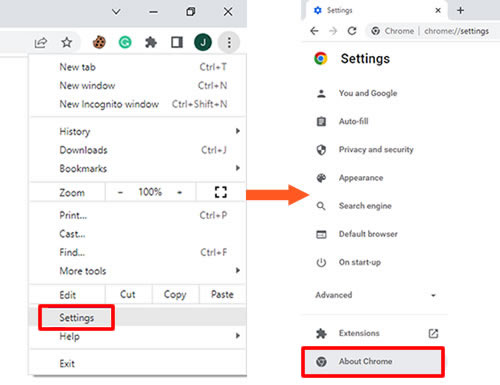 Step 4.Once you click it, a new screen will show up in the middle showing that Chrome is automatically updating. All you need to do is to wait.

Step 5.Once the update is completed, click "Relaunch" still in the middle of the screen, and the browser will relaunch, retaining all your settings and even tabs.

Way 2

Get Rid of Old Caches and Cookies
Another way to fix the issue of videos not playing on your browser is by erasing caches and cookies. We are still working with the Chrome browser. Caches and cookies are temporary storage that helps the browser run faster by storing a limited amount of data about the user. They accumulate storage over time and might cause sluggish surfing or errors when trying to play video files. Here's how to clear caches and cookies:
Step 1.Launch the Chrome browser on your device and click the three vertical dots by the top right corner of the screen.
Step 2.Select "Settings" from the options that will appear.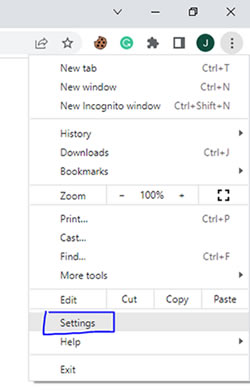 Step 3.In the settings pane, click "Privacy and security" on the left side of the screen.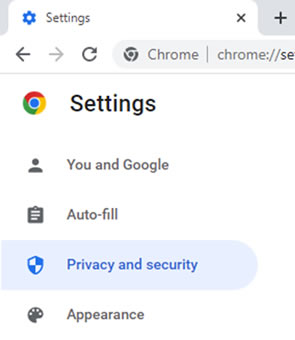 Step 4.In the next screen, click "Clear browsing data", and a popup window will show on the screen.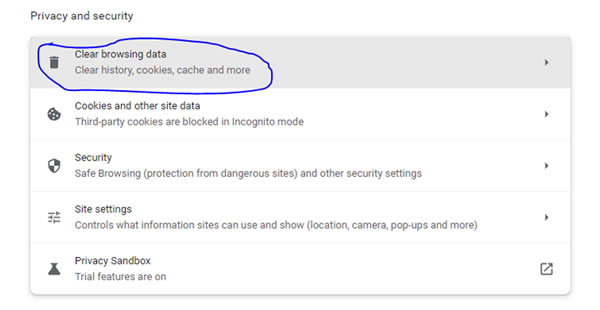 Step 5.Under the "Basic" pane, check the boxes beside "Cookies and other sites data" and "Cached images and files". (In case you want to be specific with the files you wish to be deleted, you can use the "Advanced" pane to set a time frame).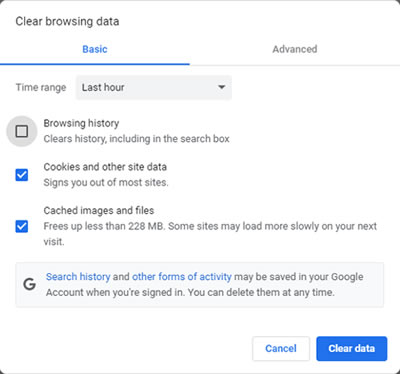 Step 6.Then, hit "Clear data". Ensure that you uncheck the box beside "Browsing history" so you will not end up deleting your browsing history.
Way 3

Turn on Hardware Acceleration
Hardware acceleration in the Chrome browser helps graphics-intensive media, including videos. Therefore, turning this feature off may result in the slow loading of videos in the browser and maybe the "HTML 5 video not found" issue. By default, this feature is turned on.
To toggle on or off the hardware acceleration, follow the steps below.
Step 1.Launch the Chrome browser on your device and click the three vertical dots by the top right corner of the screen. Select "Settings" from the options that will appear.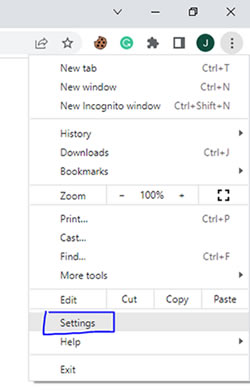 Step 2.In the settings pane, hit "System" on the left side of the screen.
Step 3.On the next screen, click the toggle in front of "Use hardware acceleration when available".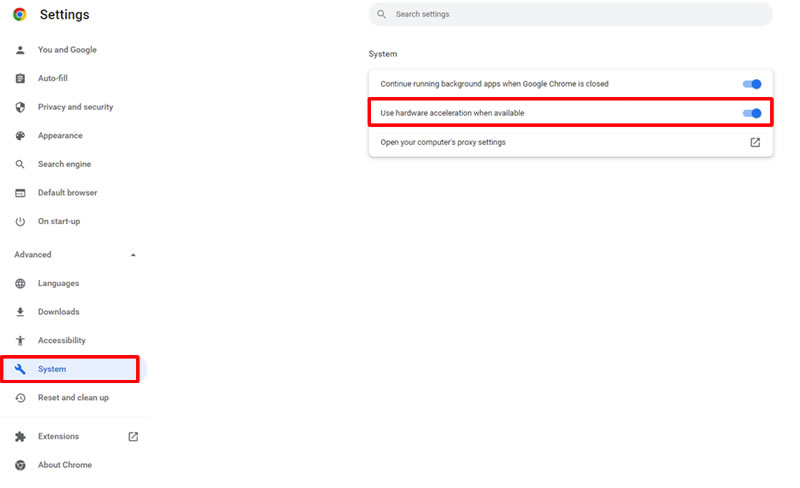 Way 4

Use Safe Mode to Start Browser
In itself, starting your browser in safe mode is not to fix the issue but rather to help you identify the problem. You can be able to identify some basic issues when in safe mode. The trick is to open the browser in safe mode and see if the video will play. If the video plays, it means the problem may have come from some personal settings, extensions, or plugins.
To start the Chrome browser in safe mode, hold down the "ctrl" key and double click on the Chrome browser shortcut, and the app will start in safe mode.
Way 5

Download the Supporting Codecs of HTML 5
This requires you to contact your web developer to install HTML 5 supporting codecs for all the three (WebM, MP4, and OGG) formats.
Bonus Tips: Fix Various Video Problems with iMyFone UltraRepair
If you are facing any video not found, video unable to play, or different kinds of problems while playing video, you can use a one-stop video repair tool - iMyFone UltraRepair to resolve all these issues with just 3 steps.
iMyFone UltraRepair - Repair Video
This utilized app of designed for repairing broken photos, videos, or documents at all damaged levels, bringing your files back to normal.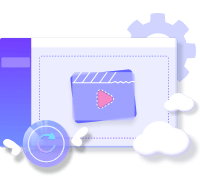 Step 1.Download and install iMyFone UltraRepair on your PC, launch it. Choose "Video Repair" module on the left panel and click "+ Add video" to upload the problemd video file.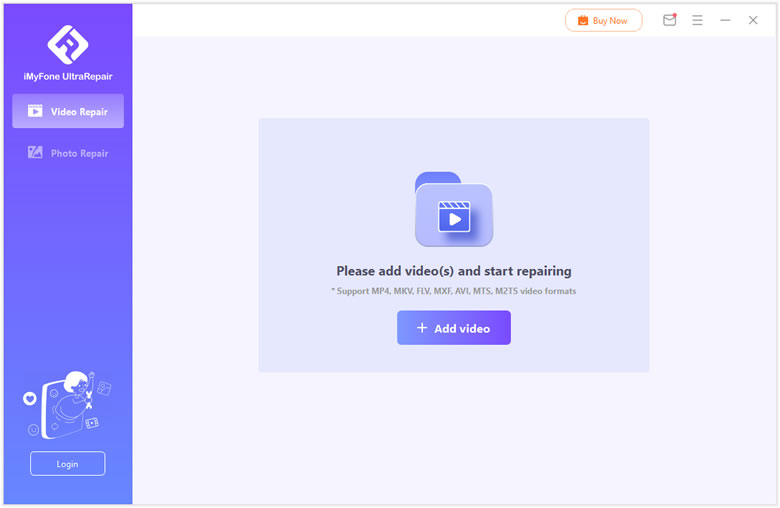 Step 2.After the video is successfully uploaded, click the "Repair" button to start the repairing process. Wait for the video(s) to automatically repair.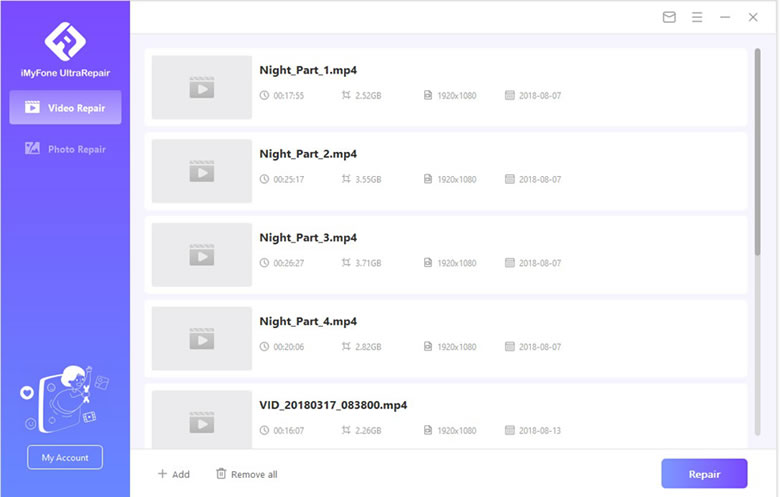 Step 3.Wait for a moment for the program to repair the MP4 file. Then click the "Yes" to save the repaired video.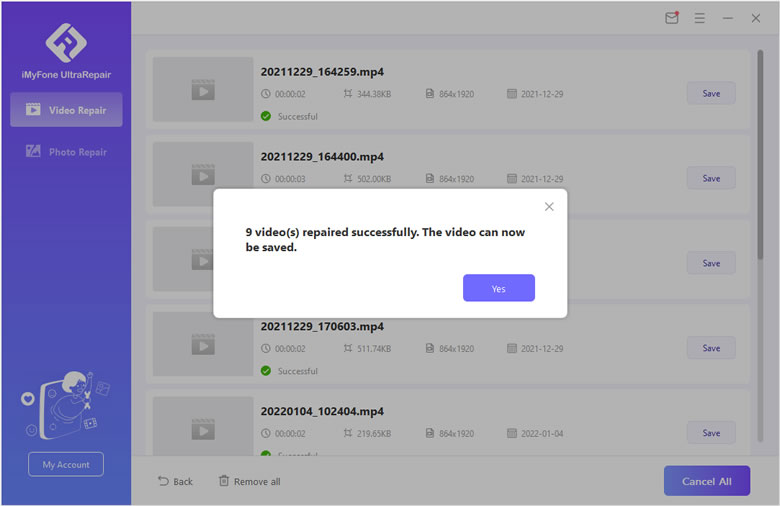 Step 4.For severely damaged videos, use the "Advanced Repair" function, which uses sample video files for more technical repairs. Note that in this mode, sample videos should be filmed by the same device and with the same video format.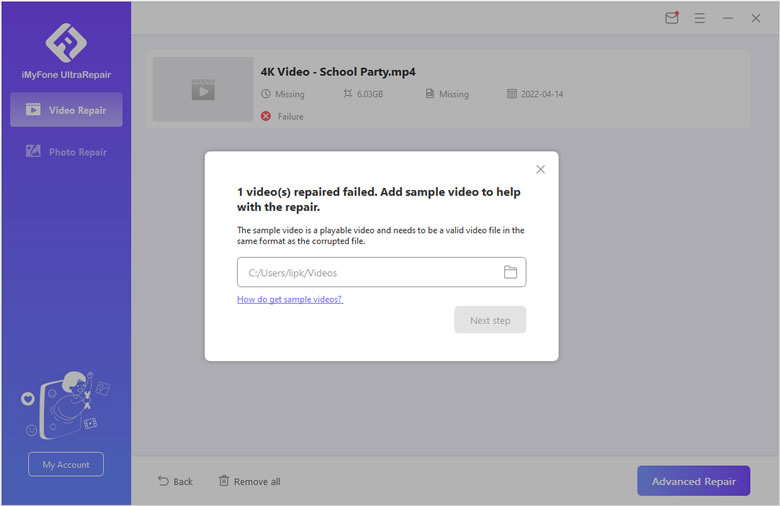 FAQs: More Tips About HTML5 Video
1

How do I watch HTML5 videos in Chrome?
To watch HTML 5 videos on Chrome, all you have to do is log on to the website and start playing the video. Normally, you are not supposed to concern yourself with the backend jargon. However, some issues can cause playing HTML 5 videos to become complicated
2

What to do if HTML 5 video not playing?
If HTML 5 videos are not playing, you can try installing the latest updates of the browser you are using, downloading the compatible codecs, or accessing the website on another browser entirely.
Conclusion
HTML 5 video format is the latest format for playing videos on websites. It is usually a headache when we run into problems while trying to play videos in this format. Fortunately, five good methods to remedy this issue are recommended. One, two or three of the methods should help you resolve the problem.