"So I'm in a bit of an odd situation, a friend of mine was in a motorcycle accident and the touchscreen of his phone was broken and is just black screen but the phone is still on. So what I am wanting to do is pull his contacts off of the phone via USB in order to put them on a different phone.Does anyone have any suggestions?" – David, Quora
Gone are the days of worrying about lost contact from Android phones with black screen, thankfully there is more than one way to recover lost contacts from black screen android phone. You can choose from the options below to find your data on Android.
Part 1: Extract Contacts with Black Screen Android Phone Using Gmail
Losing your Android phone, whether to a hard drop or internal failure, is frustrating and poses a ton of new problems. Now that your screen is black, how do you get contacts off Android phone with black screen?
One fast way to recover contacts from a black phone is using your Gmail account. Your contacts may still be on your phone, despite the black screen. If so, you could access them through Gmail if you had an account set up on your phone.
To start:
Log into the Gmail account that you use to sync your contacts.

Go to your Gmail inbox and click Contacts in the left drop-down menu.

Click More > Restore Contacts.

Choose your preferred backup and click Restore.

When the process completed, you should go on to re-sync the Google account on your Android.

Hereafter you will be asked in which format you wish to export, Merely select "CSV Format" and download the file.
You can also use this method to restore contacts from a black screen Android phone to a new device if the old one is now useless. If you cannot find missing contacts on your Android device, move on the next point.
Note:
Make sure that you have synced the data on your device to the Google account. By the way, not all deleted contacts could be recovered via this method. It can only restore the deleted data within the past 30 days.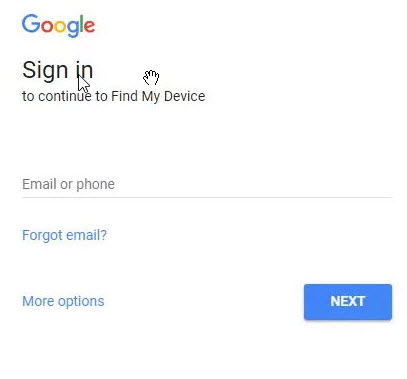 Part 2: Easy Ways to Restore Lost Contacts from Android with Black Screen
The most efficient way to recover contacts from Android phone with black screen is using software like D-Back Android. iMyFone D-Back (Android) is an elite broken Android contacts recovery tool designed to recover contacts from a broken Android phone even if you didn't create a backup before you had a black screen. With D-Back Android, you can quickly address black screen and phone damaged problem. Also, you can preview and select contact wanted most to recover.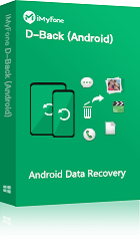 1,000,000 Downloads
Main Features
The software automatically scans your phone and restores lost contact quickly.

Besides contact, it also supports retrieving your messages, photos, videos, etc. from Android phone with black screen.

Retrieve your contacts from black screen Android phone within minutes rather than hours or days.

It works well with all Android phone and even tablet, like Samsung Galaxy S6/S5/S4.

It is convenient and safe to use.

Works equally efficiently for both rooted and unrooted Android devices.
Get started with retrieve contacts from black screen Android by following these quick steps:
Step 1: Download and install D-Back Android on your computer.
Step 2: On the main menu, choose Broken Android Data Extractor for the recovery mode.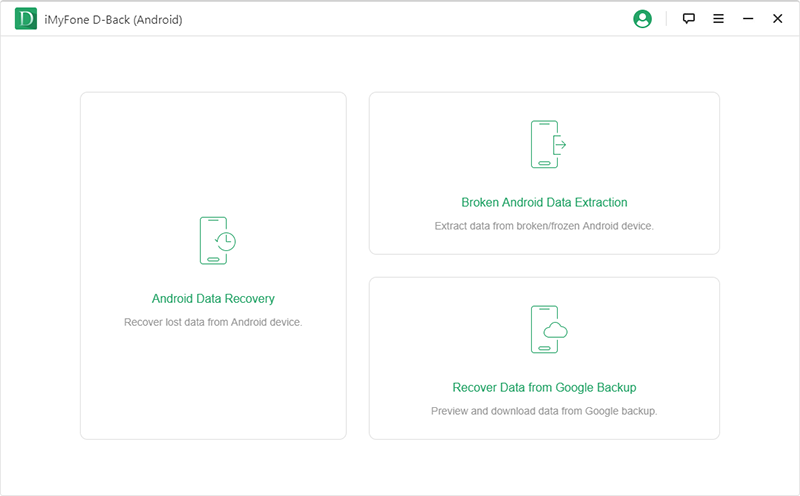 Step 3: The application will ask you to confirm the device and model from which you are recovering data. Press Next to continue.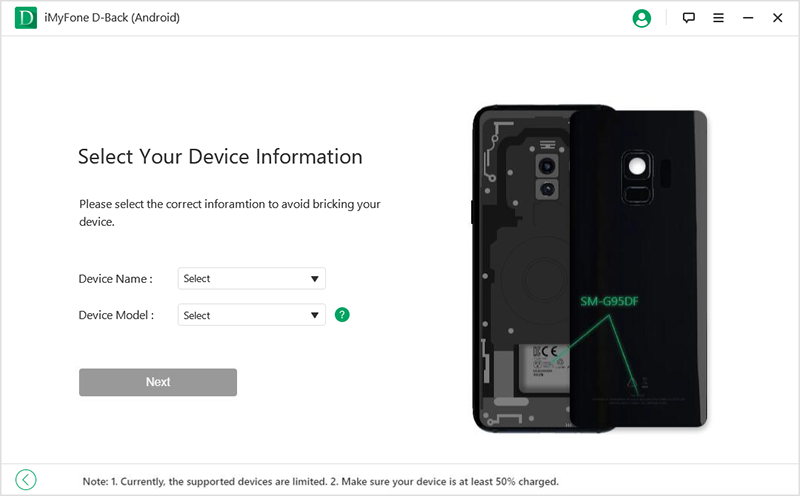 Step 4: Wait while D-Back Android downloads the correct firmware. This can take a while.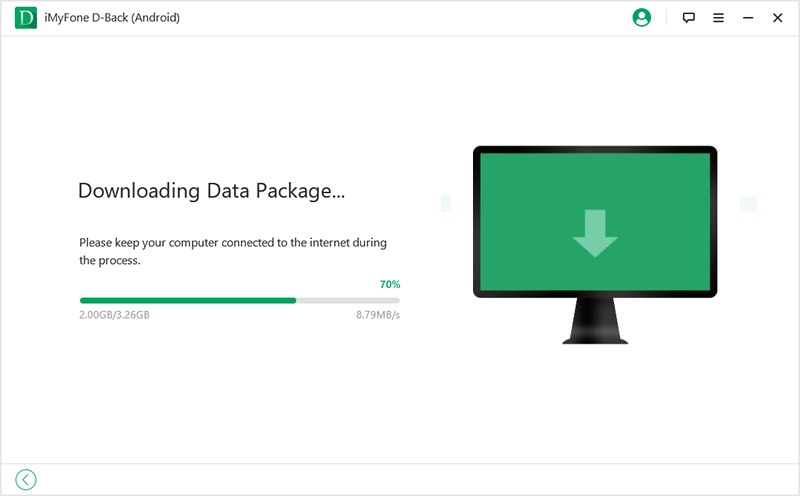 Step 5:When prompted, connect the device to your computer if you have not already done so. Follow the pop-up instructions on how to put your device into Download Mode.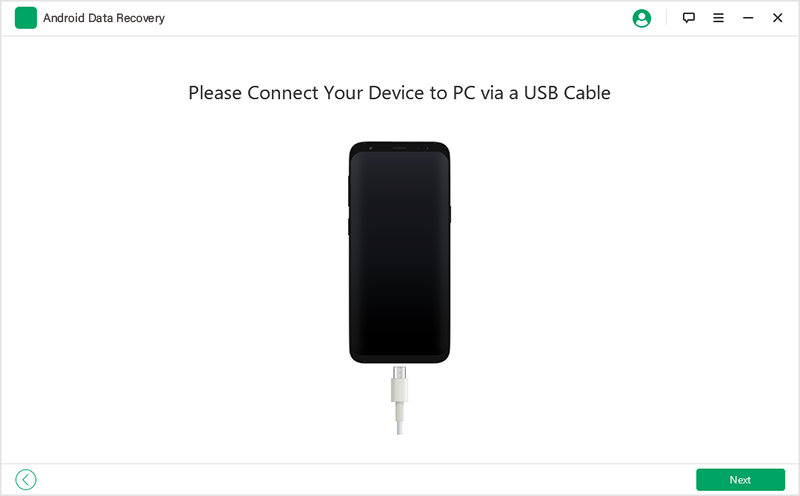 Step 6: Choose which data types you want to recover. For example, if you want to recover photos, select Gallery on the left column and click Next to start the recovery process.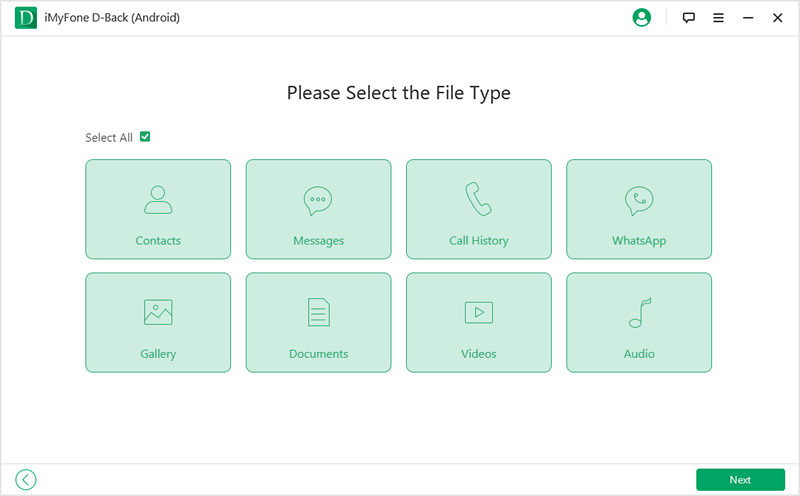 Step 7: Once the process is complete, you can browse through your recovered data and choose which files you would like to save to your computer. Click Recover when you're done selecting files.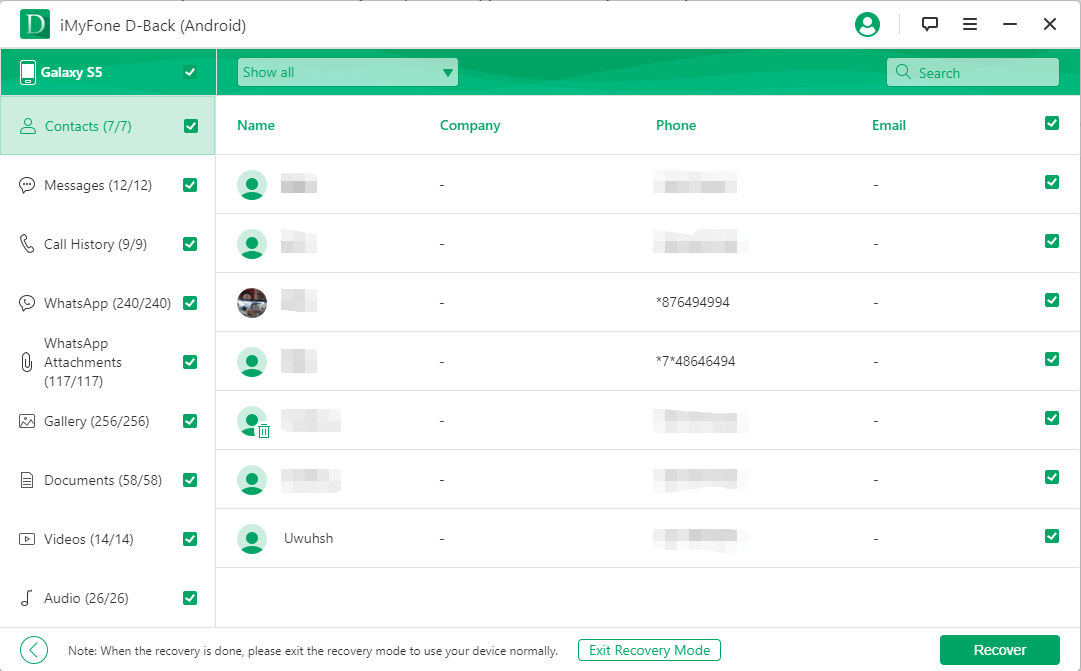 It really couldn't be easier. The perks of using iMyFone D-Back Android are that the software does not require advanced technical knowledge and that you can restore contacts from a black screen Android without having to create a backup before you encounter a black screen of death.
Part 3: How to Fix Black Screen on Android Phone
And the last tips that we're going to show you if you have an attempt to fix Android black screen by your own. Here, I have collected some effectives ways to pull you out of the hell.
Method 1: Wipe Cache Partition
Sometimes, data stored in your phone may be outdated, so a regular cache clearing can help you remove any residual files from your Android device.
Step 1:Power off your device completely by tapping the power button for seconds.
Step 2:You will need to press the volume up and power button to boot in recovery mode together.
Step 3:Press the volume button until wipe cache partition is highlighted on the screen; and use the power button to select it. Your Android will reboot normally then.
Step 4:Wait for the system cache partition to clear. This may take a little longer to complete.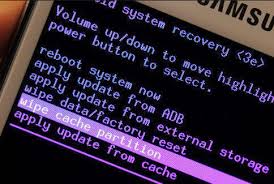 Method 2: Factory Reset
If previous step fails you, the alternative option to fix a black screen on Android is factory reset. Performing this action will wipe all data, settings, and some bugs that are to be blamed for the issue. Here are the steps to do this:
Step 1: Turn your device off.
Step 2: Simultaneously Press and hold the volume buttons(up& down) and Power button until you enter the Recovery Mode.
Step 2: There are many options in the bootloader menu on the screen. you will see the wipe data/factory reset option.
Step 3: Then, please tap Yes option from the menu.
When this process is finished, your Android phone will restart automatically. Then, you can discover that Android Black Screen of Death issue is disappeared.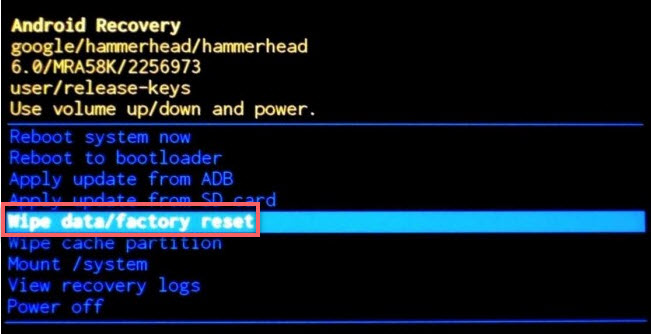 Method 3:Uninstall Incompatible Applications
Uninstalling bloatware is the best way to ensure that the app will not be annoying anymore. And uninstalling this application is much more risk-free.
Step 1: Make sure that the phone is actually powered off.
Step 2: Use the volume buttons while powering the phone on until you see a "Safe mode" displaying on the screen.
Step 3: Head over to settings and select "Application manager". Then click on the APP which may be the culprit reason for a problem. After entering the app page, please tap the "Uninstall" option to remove this faulty App
When this process is finished, your phone will restart automatically and you can see the Android black screen is resolved.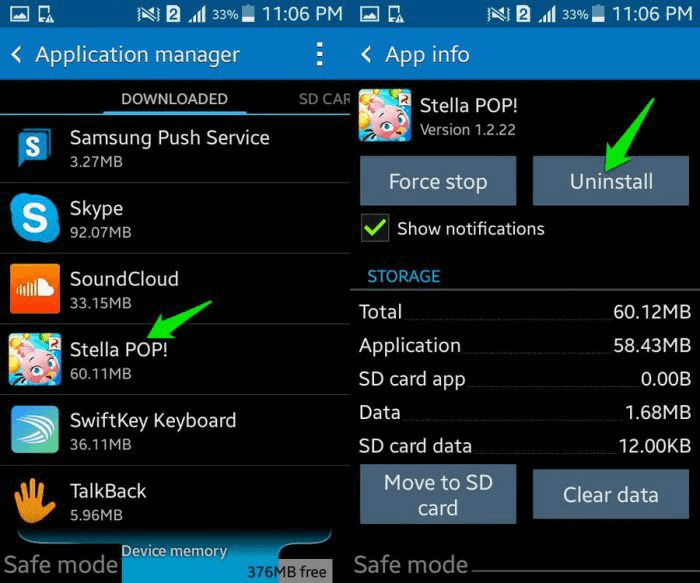 Final Thoughts
If you're staring at your phone and asking yourself, "what does black screen of death mean on Androids," this is the best "fix it" guide for your phone. You can quickly recover lost contacts from Android with black screen no matter what your situation is.