Some people want to remove TikTok watermark from videos and then post these Tok videos to Instagram, but are embarrassed to find that the reposted video has a watermark on it. But here, you don't need to worry. Because we will provide you with the best solution!
iMyFone TopClipper
Start to remove TikTok watermark for Instagram right now!
Try It Free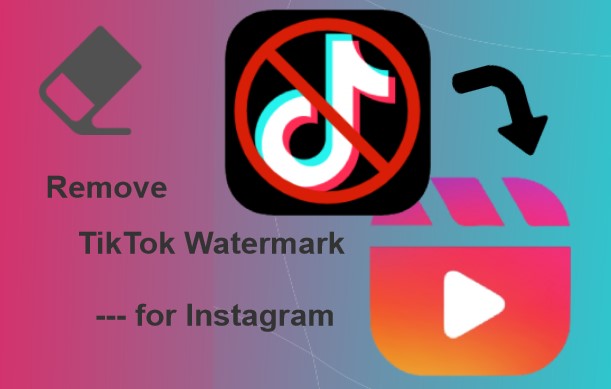 Part 1. Can You Post TikTok Videos on Instagram Reels?
First of all, you can post TikTok videos on Instagram Reels because there is no clear legal text saying it is illegal. After all, for TikTok, competition has become more intense and open since Instagram and Facebook launched the Reels feature on their own platforms. Of course, YouTube is not far behind. It also launched YouTube Shorts, trying to get a slice of the short-video space. Thanks to these, content creators have more and more options for monetizing their videos.
Question
Why Should You Remove TikTok Watermark When Posting on Instagram?
Last year, Instagram has declared that users can not promote any Reels with a TikTok watermark on their videos. If there is a TikTok watermark, then the algorithm will recognize it. So this is probably why you need to remove the TikTok watermark before posting Instagram Reels.
Reprinting the popular TikTok videos after removing the watermark to Instagram can not only avoid being suppressed by the algorithm, but also have the opportunity to become popular on Instagram.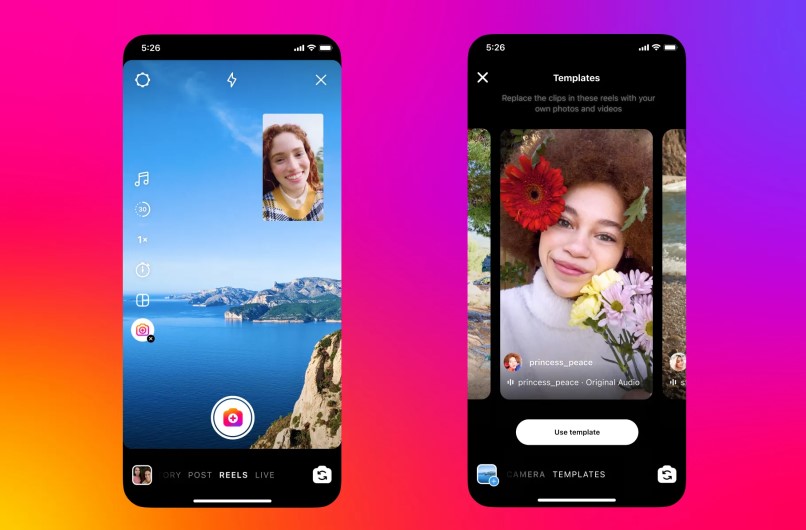 Tips:
TikTok and Instagram Reels videos in 9:16 format are recommended for 1080x1920 resolution.

In the newsfeed, the Instagram Reels are shown in a 4:5 ratio.

You can shoose different templates to decorate your watermark-free TikTok videos that you want to post on Instagram.
Part 2. How to Remove TikTok Watermark for Instagram Easily?
In this part, we will teach you how to remove TikTok watermark without any difficulty. All you need to do is to read this part carefully and patiently. An extraordinary Video Maker will be introduced to you, and it will help you remove watermark and re-edit your TikTok videos!
iMyFone TopClipper

iMyFone TopClipper is the best TikTok video maker and has beaten 90% of its competitors on the market since its release. Not only can this tool help you remove TikTok watermark easily, but also you can re-edit your saved videos in a fast way. You don't even need to know the editing skills. All you need is a few clicks. You can add some effects on your videos, like flip effect, picture-in-picture, etc. Let's see how powerful this tool is!

Key features of iMyFone TopClipper:
Remove TikTok watermark for free so that you can reprint videos to Instagram Reels.
Get more free Instagram likes and followers by reposting watermark-free TikTok videos.
Download TikTok videos with high quailty so that you won't cause them blur on Instagram.
Re-edit videos automatically and allow you to upload to many other different platforms.
Now, we will teach you how to remove TikTok watermark for Instagram. You can choose to watch the video tutorial, or you can choose to watch the text guide. It's all up to you.
Step 1.Launch iMyFone TopClipper and select Remove Watermark mode.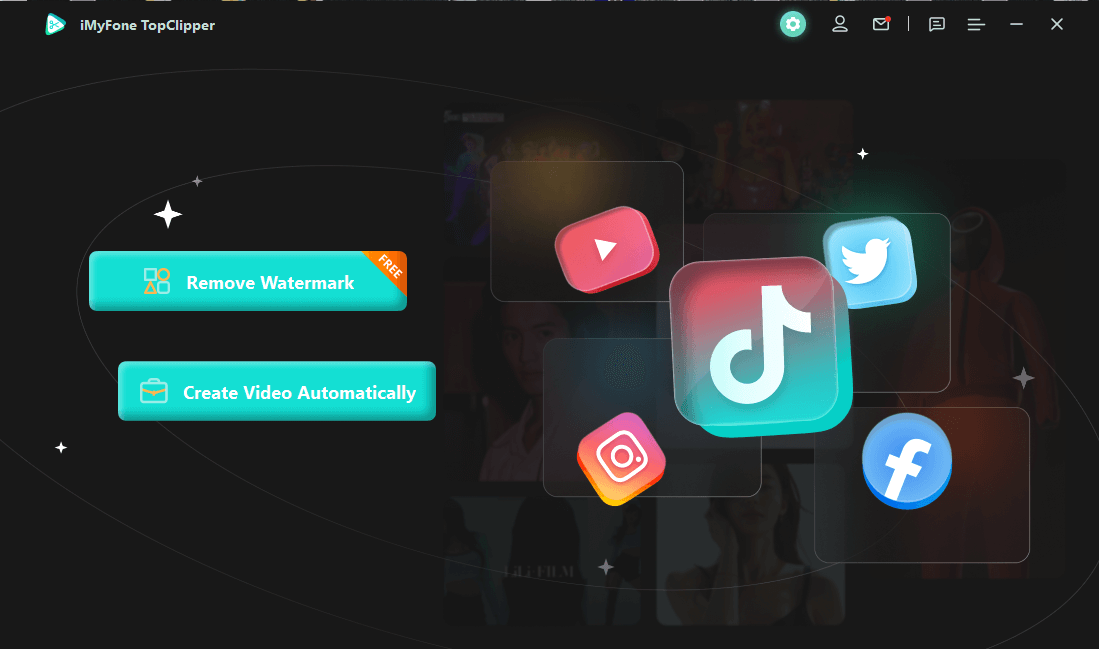 Step 2.Choose a TikTok video that you want to reprint to Instagram. Then, copy its URL and paste its URL into the search bar。 Next, click Search.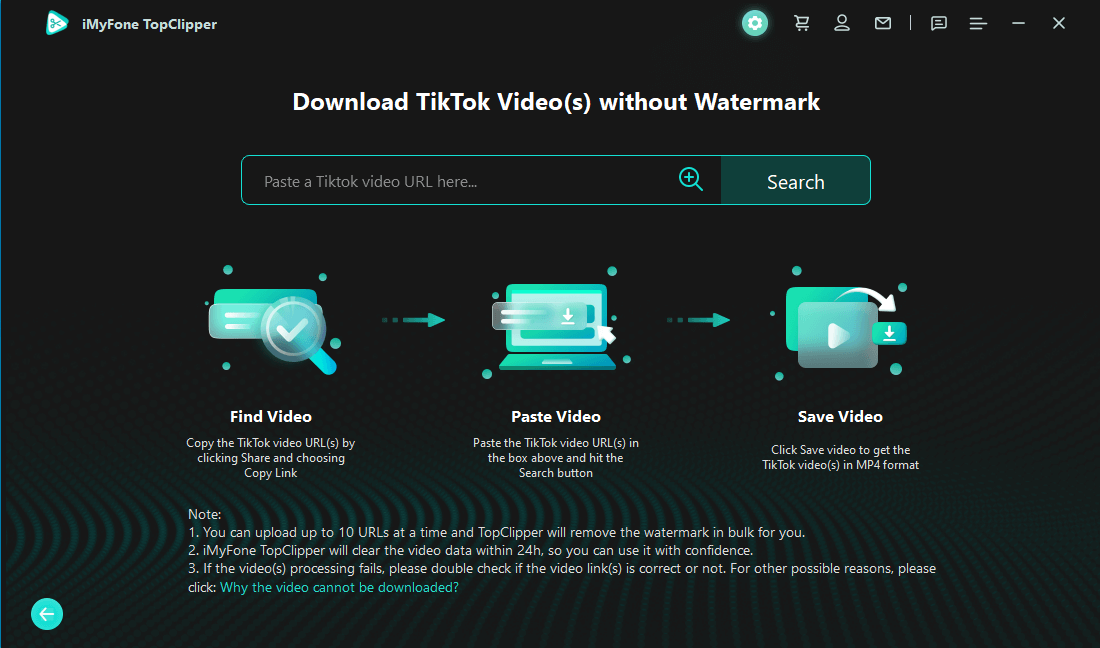 Step 3.TopClipper will then extract the parameters of your video and then remove watermark for you. The whole process will take a few minutes to complete.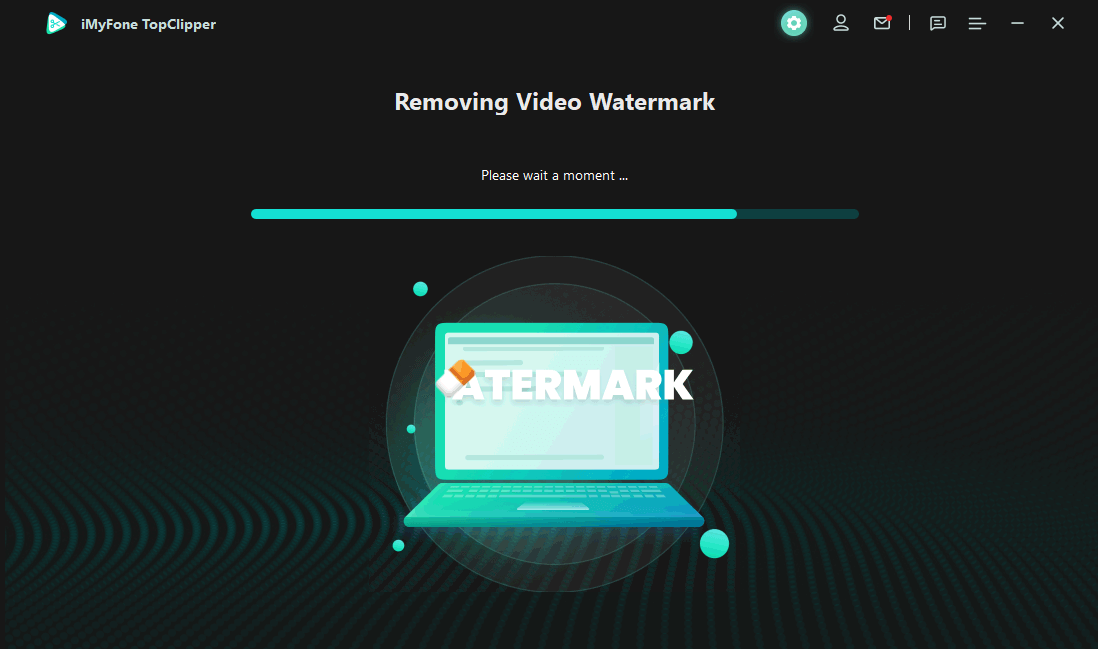 Step 4.Once the process is complete, you can preview the video to check the effect. Then, click Save Video. You can also click Start Creating to re-edit your saved video.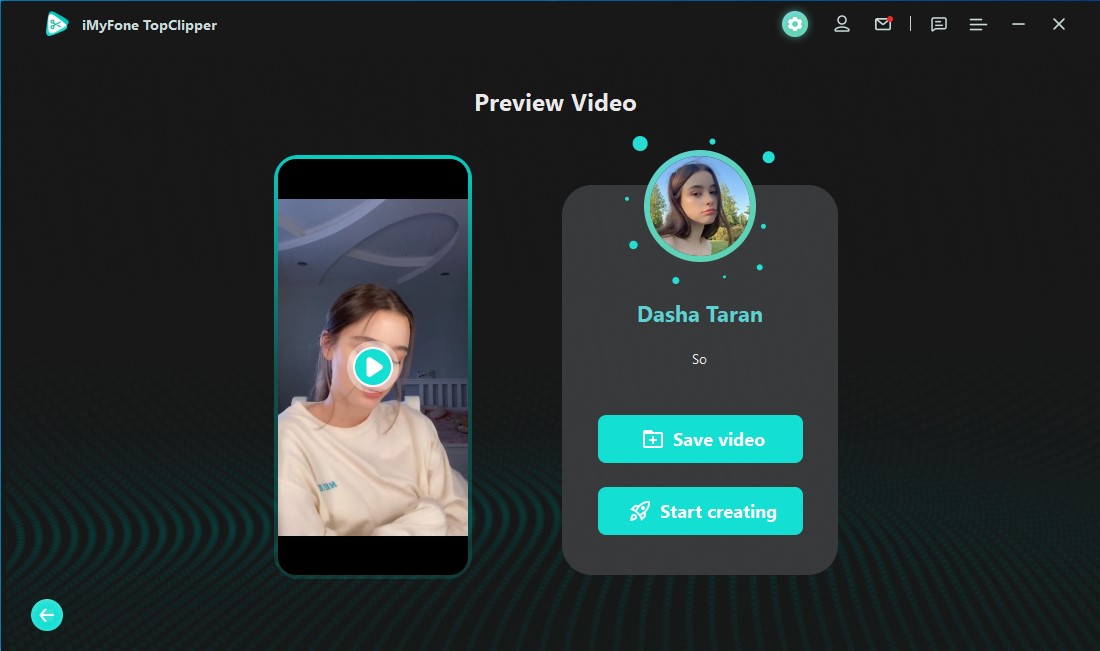 Tips
This video maker can be applied not only to TikTok, but also to
YouTube shorts
,
Instagram Story
,
Facebook
and more. You can also remove TikTok videos, and then repost these videos on the platforms we've just mentioned.
Part 3. Important Things about Removing TikTok Watermark for Instagram
1

Should I Tell the Original Video Owner That I Reposted His or Her Video?
Yes, you'd better inform the original video owner. Because copyright issues are very important. Especially when you need to use the video for commercial purposes, you need the consent of the owner of the original video.
2

Can I Upload a TikTok Video to Instagram with Music?
This question involves the inclusion of copyrighted music. Therefore, it affects the legality of your TikTok videos to Instagram. As we all know, Instagram is known for its ability to share photos, videos and content. TikTok, on the other hand, is a social media app dedicated to sharing short videos, so reposting videos to Instagram could violate the terms of use due to copyrighted music.
3

How to Go Viral on Instagram Reels by Reprinting TikTok Videos?
First, you need to have no TikTok watermark at all times. And, don't forget to attach a stop-scrolling hook. You can also use relevant hashtags to help your videos get on the recommendation page. Sometimes, you can add text in your videos and use viral elements. There are many ways for you to make your Instagram accounts become popular.
Conclusion
If you wan to reprint popular TikTok video to other platforms, then you should not miss this unbelievable tool - iMyFone TopClipper. This video maker can help you make your Internet celebrity dream come true. You can even make money by using this app! Just click the button below to take a free trial now!