Tiktok rapidly grew over the last couple of years. It has become the most widely used social media platform, surpassing Instagram and Facebook.
Tiktok has added a ton of new features through updates. A recently added feature allows people to do a live stream on Tiktok.
This article will explain how to join someone's life on TikTok.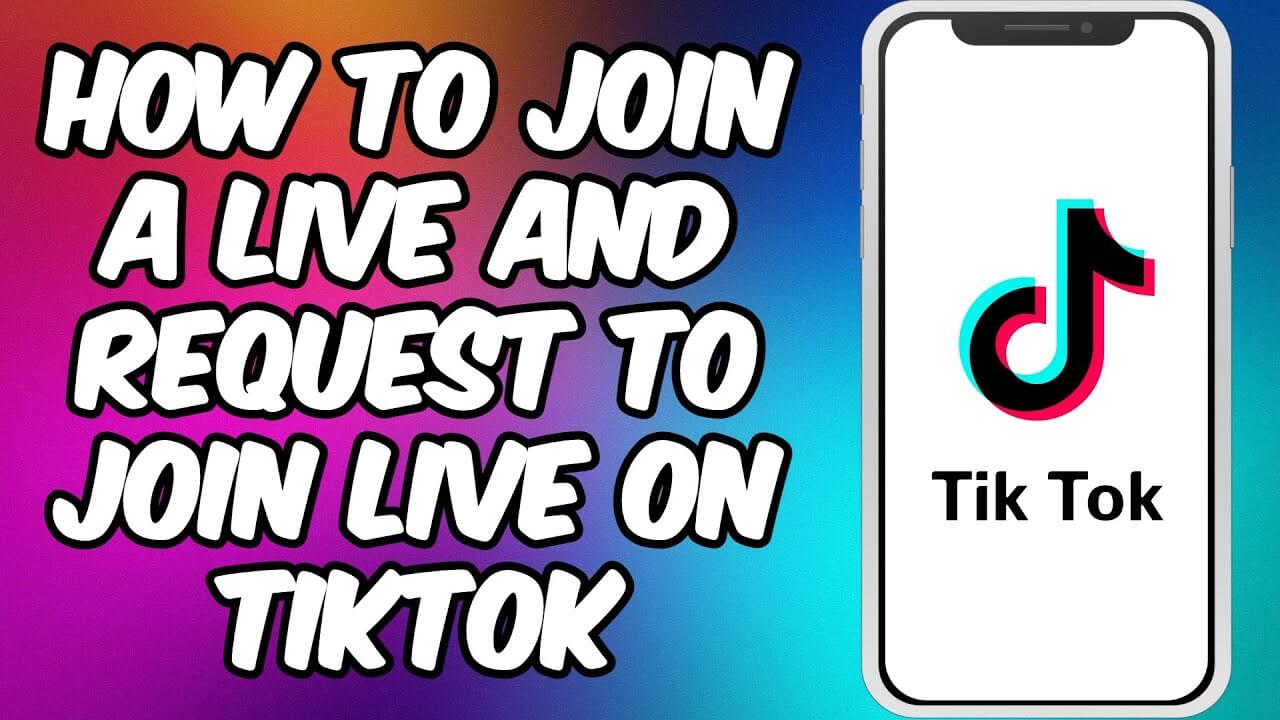 Part 1: How to Join Someone's Live on TikTok – What You Need to Know
If you use any other social media platform than TikTok, such as Instagram or Facebook, you would think joining someone's live is a simple thing. However, it doesn't work in the same way on Tiktok.
On Tiktok, if an account goes live, the user must "request" to join their live.
Let's see how you can join a live on Tiktok. In the latter section of this article, we will explain how you can start your own live.
Method: How to Join Someone's Live on TikTok
Tiktok has got a lot of fame because it is user-friendly and accessible. It is not limited to revolving around celebrities. Anyone can get famous on this app. Everyone likes to interact with their followers. The live stream is one of the easiest ways to stay in touch and build a personal relationship with one's fanbase.
Prominent users with a high following allow everyone to join their Live. Hence, you do not have to wait to get accepted or wait for an invitation.
If you want to join their live video, the method is also pretty straightforward;
Select the live video.

Tap on the two smiling faces in the comment section.

Send request and wait to get accepted.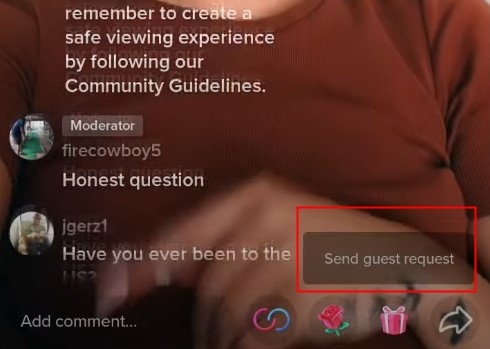 If the account accepts your request to join the live video, your screen will split into two sections. You will then receive a notification that a Tiktok user will join live broadcast shortly.
Part 2: Get an Invite to Join
As we mentioned in the upper section, you can request someone to join their live. But, they can also request you to join their live video.
Some Tiktok accounts keep a close eye on their loyal followers. These people comment and like all of their videos and maybe even run fan pages. Hence, they can ask those accounts to join their live video as an appreciation.
It is an everyday activity mostly followed by small accounts. These accounts try to build a loyal and interactive follower base. The popular accounts are less likely to send join requests to new/small follower accounts.
Hers are some steps to invite users to join Tiktok live.
Start the camera on the app.

Locate LIVE by navigating the menus underneath the red button till you find it, and then press it.

As soon as your live stream screen opens, press on the icon in the bottom-left corner.

A window with suggested users will appear on the screen. Click on the Invite button next to a user you want to invite to join your live video.

Wait 20 seconds while a user you have invited accepts or rejects your invitation.
Part 3: You Can Live Stream on TikTok Yourself Too
1

Go Live With Your Phone
Do you feel like interacting with your followers? You should try the TikTok live feature. However, Tiktok live is not available for everyone.
Here are some things you need to access Tiktok live;
You need 1000 followers on Tiktok.
You must be 16 years or older to access this feature.
Only accounts older than 18 years can receive or send gifts.
Steps to Follow

Start the camera on the app.

Locate LIVE by navigating the menus underneath the red button till you find it, and then press it.

For your live stream, come up with a title.

Select your subject, cover picture, and any additional filtering.

Select the pink "Go LIVE" icon and you are all set to start live streaming to your followers.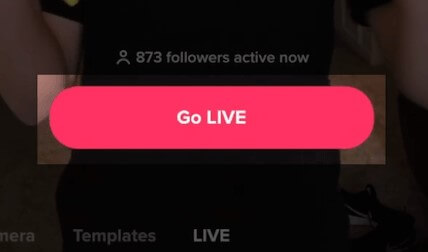 2

Go Live on Tiktok on PC
You need to have mirroring software such as iMyFone MirrorTo that enables you to mirror your device onto the PC and you can start live streaming seamlessly.
With iMyFone MirrorTo, you can effortlessly control all social programs from your computer and playgames. Additionally, you may effortlessly use your mobile phone on a PC using the mouse and keyboard. Once you are done downloading the software, you will need to use the live streaming option to go live on TikTok.
Mirror & Stream Your Phone Screen to PC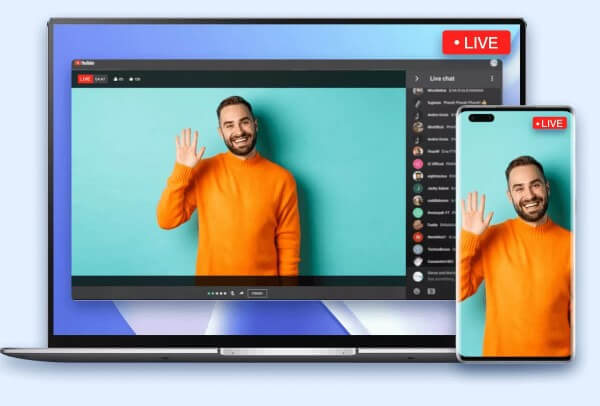 Even inexperienced users will find it simple to use because to the user-friendly layout.
Creates a connection among your mobile phone and PC continuously and dependably.
Making your phone or tablet into a second blackboard, give you more freedom when teaching or meeting.
When using TikTok live on a PC, there are no lags or delays.
Follow the Stpes to Live Stream on TikTok via MirrorTo
Step 1. After successful connection of your phone and computer, click on the stream button in the toolbar. Choose the 'to live streaming platforms' option in the toolbar.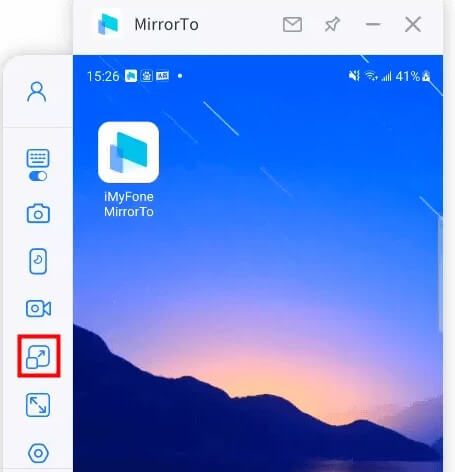 Step 2. Take TikTok, for example, start the TikTok live streaming by clicking the "Go LIVE", a screen will appear with the Server URL and your Stream Key, then copy them.
Step 3. Paste the stream code to the window "Please fill in your live streaming information".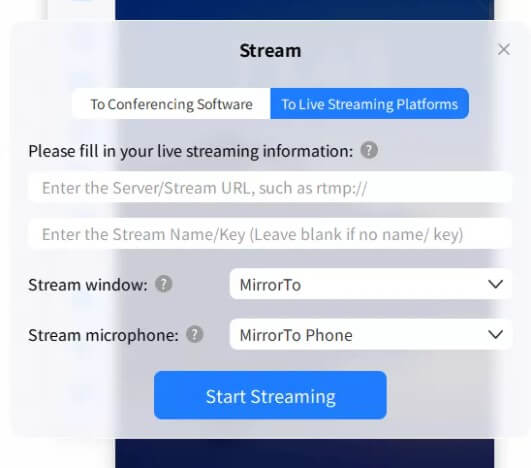 Conclusion
Tiktok Livestream function is new, and it is trending. If you are wondering how to join someone's live on TikTok, follow are easy and concise guides presented in this article. You can learn to join or even start your own live. Whether you are a phone or PC user, you can access Livestream on Tiktok. Thanks to the fantastic screen mirror software iMyFone MirrorTo, you can swiftly live stream through your PC without any lag.