Photos Can't Open on Mac? Here's How to Fix It!
Category: Repair Files
2 mins read
Some of us like to store photo on our Macbook. But we got some feedback from our customers that they can't open photos on their Macbook, and they don't know how to fix it. Don't worry, there we are!
In this post, I will show you several practical methods to help you fix "phone not open on Mac" issues. Let's move on.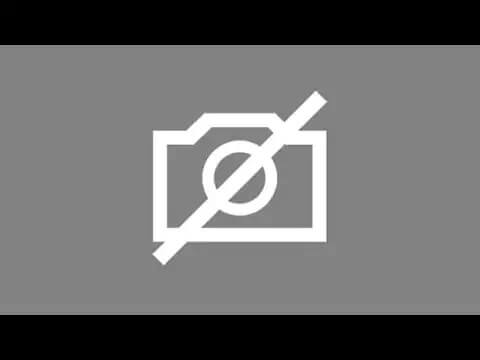 Method 1:
Update your Mac Systems
It is the first action you must try if you can't open photo on your Mac. The outdated system may block some function for photo opening. Here is a step-by-step guide on updating your Mac:
Attach your Mac to the network using a Wi-Fi network.
Choose Software Patch from the Apple menu, it will open the Mac App Store.
Review the user licensing deal before clicking Agree to update to Mac's latest version. Keep waiting till it finished.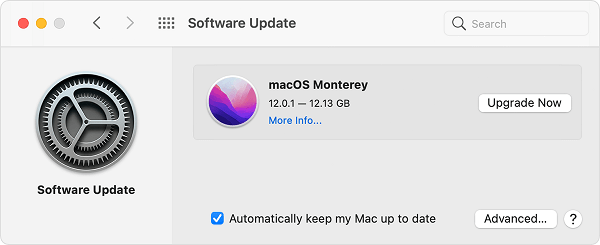 Now, try to open photo on your Macbook to see whether it's work or not.
Method 2:
Enable iCloud Photos on Macbook
If you close the iCloud photos, you can't open the photo on Mac. Here are the following steps to follow if your iCloud photos not showing up on your Mac:
Navigate to Settings on your iPhone. Then, press [Your Name] and browse to iCloud. Lastly, go to Photos. You may configure the iCloud Photo Library in this area.
Open iPhoto to confirm that your iPhone photographs have already uploaded to it. Then choose Preferences, followed by General.
Then, within the Finder, click Show.
Then, to view its information, choose Show Package Contents. If the images (placed in your iPhone device's Camera Roll) have been transported to the gallery drive, you won't need to synchronize iPhoto anymore.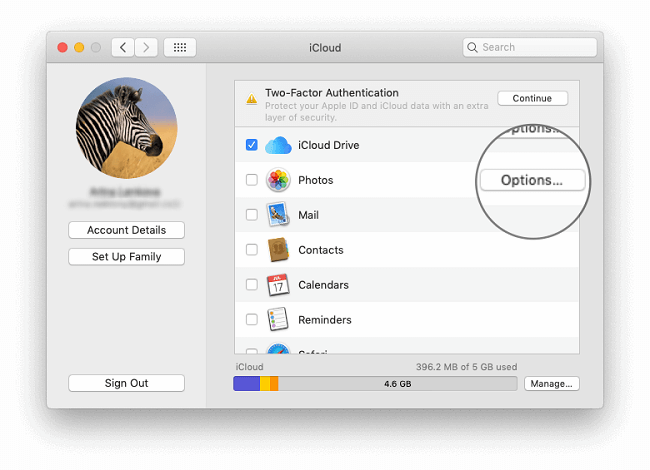 Method 3:
Use UltraRepair to fix Problematic Photos
If you still cannot open the photo on your Macbook after trying the methods above, the problem may happen with your photos. You need to repair it before open.
iMyFone UltraRepair is a professional photo fixer to help repair any photo problems, such as corrupted, pixelated, red-eye, etc.
Step 1. Download and install iMyFone UltraRepair on your Macbook and open it. Click Photo Repair.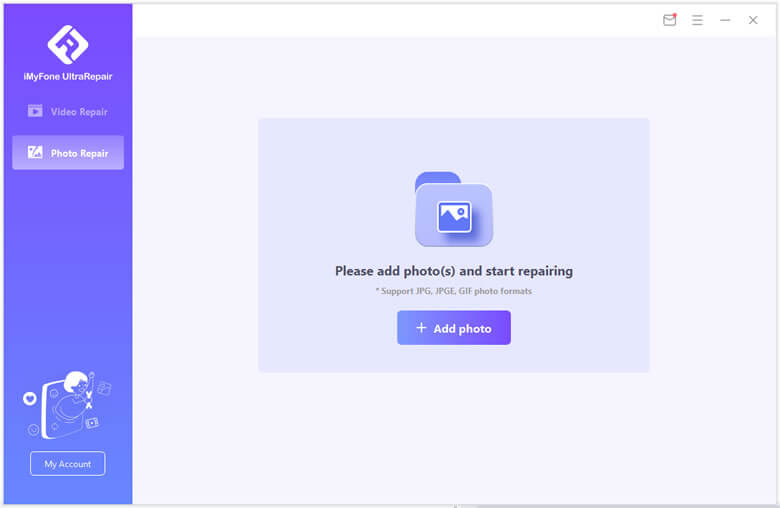 Step 2. Upload the photo you want to repair by clicking Add Photo button, and click Repair button to start the procession.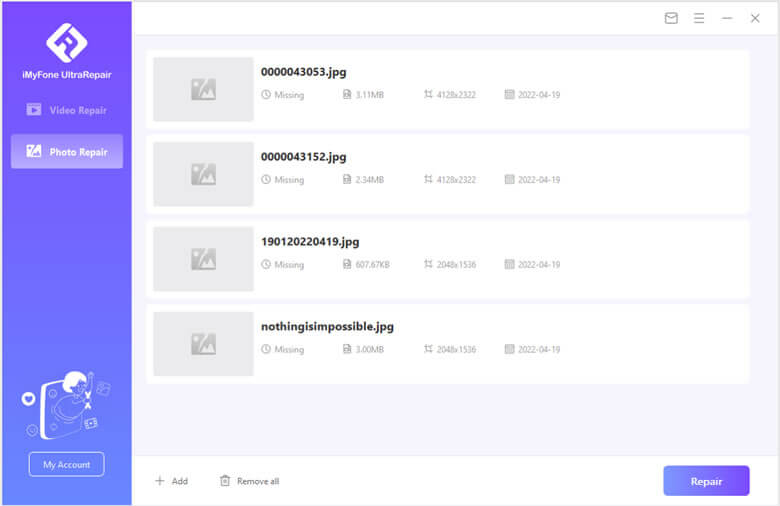 Step 3. Keep waiting for the repair procession finish, then you can tap on Save All button to save the repaired file.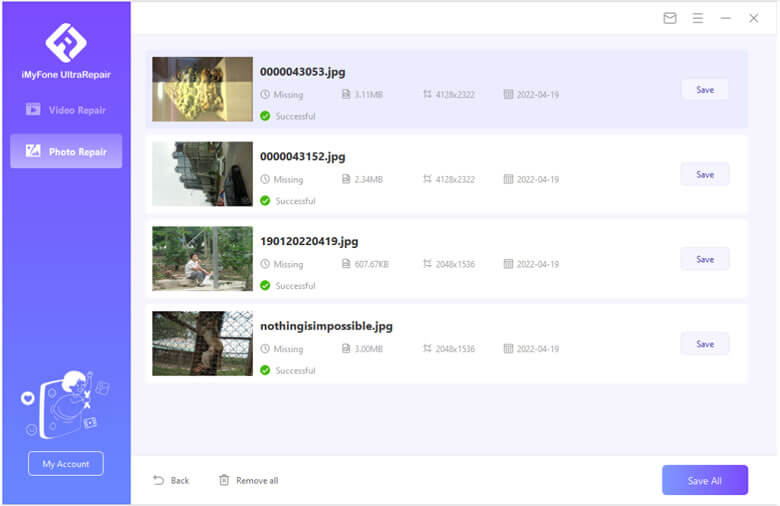 FAQs Related to Open Photo on Macbook
01

What to do if the Photos app on Mac won't open?

Follow these steps to access the Photos Repairing Gallery software on your Mac:
Close Photos if it is open. While selecting to enter photos, press and hold the Control and Right keys simultaneously.
To begin the repair procedure, click Repair in the box that appears. You may be prompted to confirm your account username and password.
02

Why can't my Mac recognize all the photos on my iPhone?

Check that your iPhone or Mac is connected to the internet. In the Photos app, see if you're utilizing iCloud Photos. Using My Photo Stream, photos from many other devices will not display on your device if you enable iCloud Photos.
Conclusion
By reading the above solutions, you should learn how to get photos from phone to Mac. The cause of this problem can be complicated, but we've shown you various ways to ensure that iPhoto works properly on your Mac device.
The best way to achieve this is through the UltraRepair by iMyfone photo repair tool. The tool can repair any corrupted file of any format you require. Just install and save your memories in undamaged photos.