Pokémon continues to offer amazing characters on its platform. These characters have special abilities and characteristics that make the game entertaining. One of them is Cinderace, a fire-type character that leaves opponents on fire.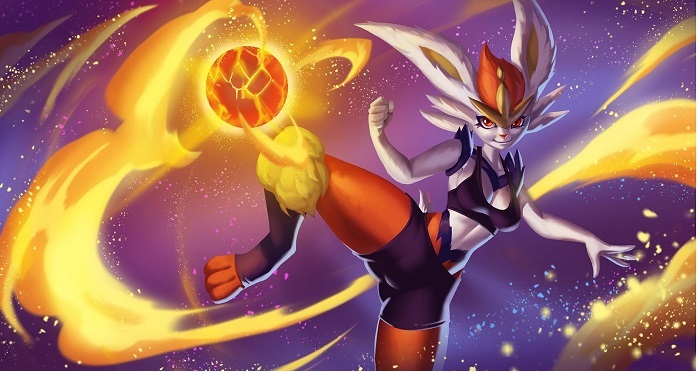 Cinderace has incredible speed and impressive moves too. The bipedal rabbit-like character has also appeared on Sword and Shield --- The Legends Awaken! and Secrets of the Jungle. It has evolved over the years, enhancing its capabilities and polishing its mode of action.
This article looks at the character in detail, her background, and ways you can use it to score wins in your game.
Fire-type Pokemon - Cinderace in Generation VIII
Cinderace Pokémon has several other names depending on the location. It is called Aceburn in Japan, Pyrobut in French, and Liberlo in German. It has a national number, 815, and Galar number 006. It is 88.14% male and 11.86% female. The character is 1.4m (4'07") in height and weighs 33.0kg (72.8 lbs). Its capture rate stands at 45 and has 5,120 base egg steps.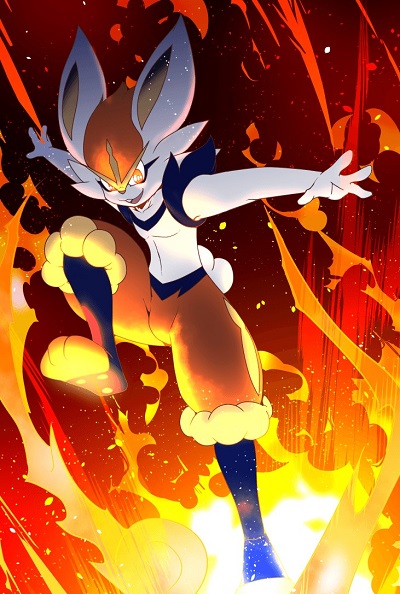 The character has hidden capabilities, one of which is Blaze. This power is realized when the Pokémon Blaze is below a third of its maximum. At this point, the fire-type power of the character is increased by a whopping 50% so that it can score more hits.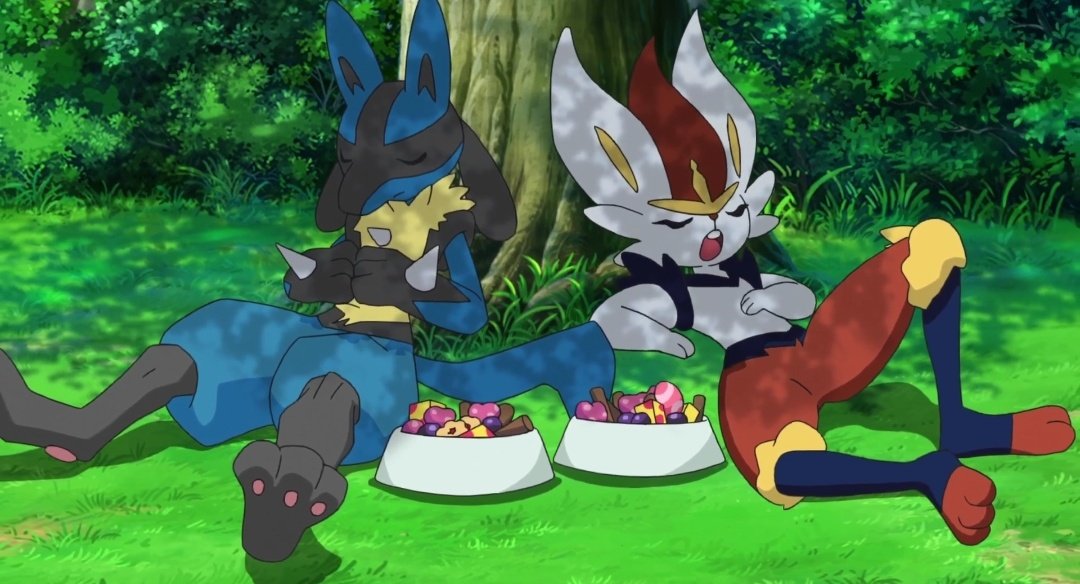 Cinderace also has the power to change the Pokemon type to fit the ability that it is about to use. This enhances its capabilities in the move. The character can Dynamax. It has base happiness of 50 and three-speed points for the effort values earned. The character's experience growth stands at 1,059,862 points, which can be rated as medium-slow.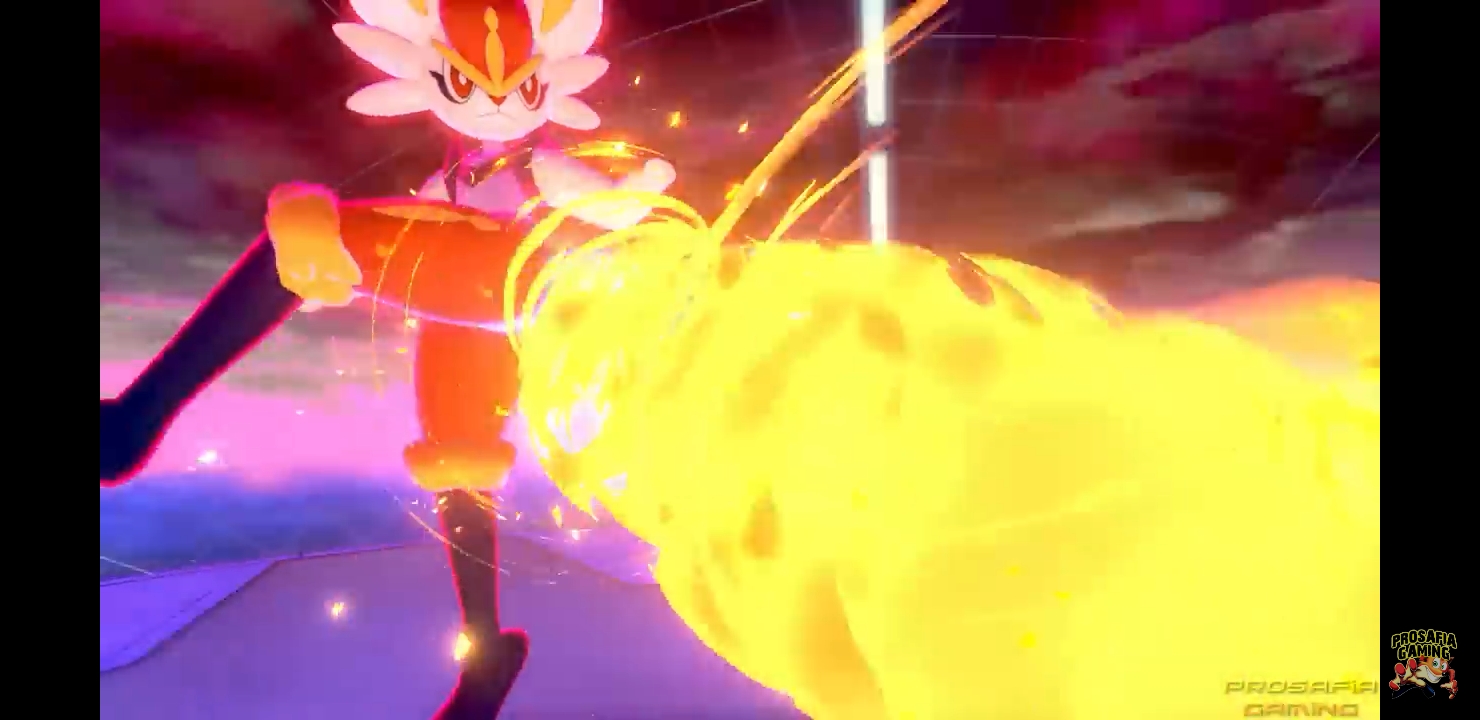 You will find various weaknesses with Cinderace. They include Normal, Poison Dragon, Dark, Ghost, Psychic, and Fight at one point. Ice, Grass, Bug, Steel, and Fairy stands at 0.5. The highest weakness points are at Water, Ground, and Rock at two points.
Cinderace Learnset
Generation VIII
| | | | | | | |
| --- | --- | --- | --- | --- | --- | --- |
| | | | Category | | | PP |
| Evo. | | Fire | | 120 | 90% | 5 |
| 1 | | Fire | | 120 | 90% | 5 |
| 1 | | Normal | | 30 | 100% | 10 |
| 19 | | Fire | | 50 | 100% | 20 |
| 24 | | Psychic | | N/A | N/A | 30 |
| 62 | | Normal | | N/A | 100% | 10 |
| 08 | | Normal | | 150 | 90% | 5 |
| 13 | | Fire | | 35 | 85% | 15 |
| 52 | | Flying | | 85 | 85% | 5 |
| 58 | | Dark | | 60 | 100% | 10 |
Gigantamax Cinderace
Gmax Cinderance is a huge character that spans over 27 meters in height. The strike Pokémon has incredible leg power that can hurl a giant fireball at the opponent. Its legs rank among the strongest in Pokémon and are boosted by its giant Pyro Ball. However, even without the ball, it can still deliver a powerful kick that overwhelms other Dynamax Pokémon.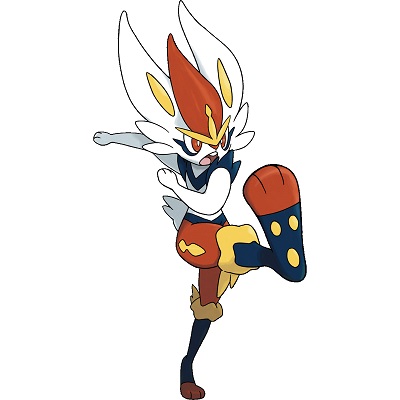 There are various reasons why Cinderace gmax has been given such power. First, opponents that it faces off in the game are very strong, and it would not stand a chance if it went out against them in the normal strength. The extra power is also a bonus for this level of play.
Shiny Cinderace Pokémon
The Shiny Cinderace is a variant of the character that has amazing capabilities. It is in the shiny starter class and a fire character. The catch rate of the character stands at 22 with a medium-slow level gain rate. Besides, the average level for the character is 114 and has a base reward exp. of 1,192.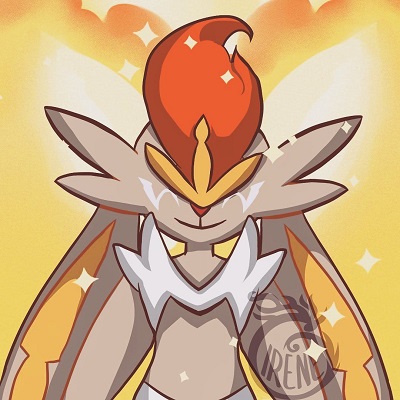 Cinderace Shiny has a 50-50 male to female gender ratio. Its default abilities are fire mania, fire master, and attack master. The character has an HP of 100 and a speed of 148.
Pokédex Entries of Cinderace in Pokémon Sword & Shield
You can find all your Pokémon pets at the Pokédex entries and the number of entries made. If you filtered results by Cinderace type, you would find that there are 345 Cinderance and 149 Shiny Cinderance in the server.
Giga Cinderace entries are 90, while Shiny Giga Cinderance ones are 20. The Giga versions are hard to catch. Therefore, there is a lower number compared to other versions of the character.
Guide To Get Cinderace in Pokémon Sword & Shield
Cinderace is the newest Pokémon introduced in the Sword and Shield. It uses its football (soccer) dribbling skills to juggle fireballs with its feet and create a fiery ball to beat its opponents. The character evolves from the start form Pokemon called Scorbunny. At the start of your journey, you select Scorbunny, Sobble, or Grookey. It does not spawn out in the wild, making it hard to catch.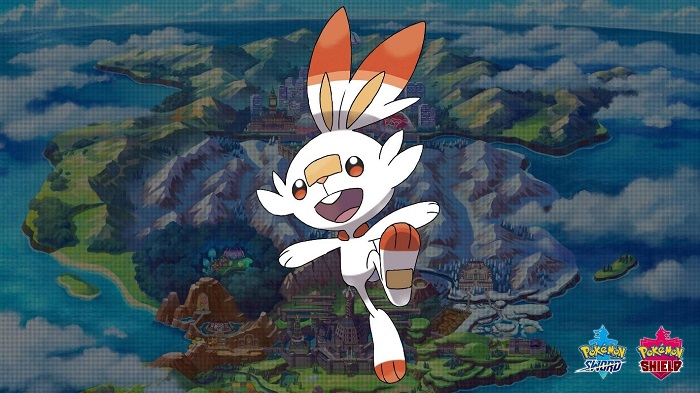 However, you can evolve Scorbunny into Raboot and then to Cinderace when you reach level 35. You can also trade with others for Scobunny so that they train it into Cinderance. There are no other natural ways of encountering one.
FAQs about Cinderace
1 Does Goh have a crush on Ash?
Goh Cinderace cannot be said to have a crush on Ash. However, during their legendary trips, they found to have a lot in common. This caused Goh to accept Ash as a close friend. Although they compete, Goh admires the friend.
---
2 Is Cinderace a legendary Pokémon?
Yes, Cinderace is a legendary franchise. According to the official website, Pokémon describes Cinderace as one of the strongest creatures in the legendary franchise. It is not available in earlier levels because you have to evolve it into the powerful character it is from level 35. Otherwise, all other pre-evolution characters are available in lower levels.
---
3 Is Cinderace a good sweeper?
Cinderace has solid attack and speed, making it a very effective sweeper. It can best be used as a Dynamax sweeper when it accesses its hidden abilities. Besides, the ability to change the typing to whatever attack it uses also makes it a deadly sweeper with no recoil.
---
4 Does Cinderace have a Gigantamax form?
Cinderance does not have a Gigantamax form in the regular Pokémon release. However, it has a Gigantamax form in the Isle of Armor that was released later. The release is part of the two-part that join up to make the Expansion Pass. Gigantamax is a new feature that came up in Sword and Shields, along with Dynamax.
In Closing
Cinderace is a fiery Pokémon that only showcases its full power when it hits level 35. It evolves from Scorbunny in lower levels into a full character. It comes with hidden powers and a lethal kick to the opponents. 
The character can be of either gender and performs differently on various materials and conditions. Its shiny Cinderace version is available in the Dynamax and Gigantamax with varying powers.  Try the new character to have more fun and complete levels fast