The Gaode Map App's New Location Tracking Feature for Families, which is one of its key features, is covered in this article along with its many working methods and benefits. It also describes how it works and guides you to its various features depending on the situation. Every detail of map tracking is explained in this complete article.
Also, it'll share how to stop Gaode Map tracking in this article. Let's go.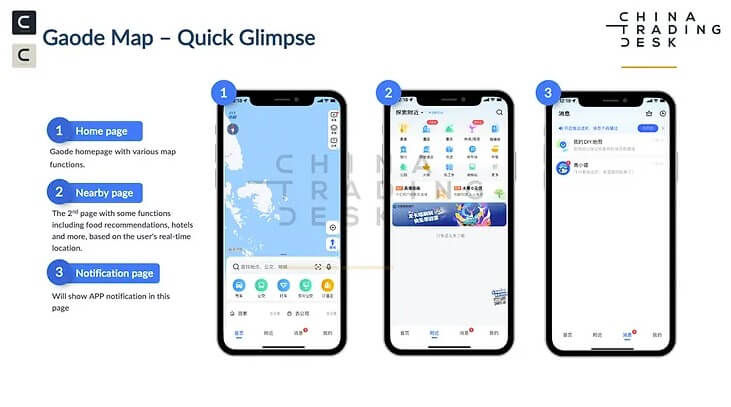 Part 1: Gaode Map App's New Location Tracking Feature for Families
A real-time location tracking map app may sound either helpful or incredibly unsettling, depending on who you are. In order to include it as a new feature to its Gaode map software, commonly known as Amap, AutoNavi decided it was a good enough idea. However, not everyone is enthusiastic.
The "family map" function enables users to add up to 11 additional family members and allow them to share their locations with one another. Additionally, users may view their location history for the previous 72 hours and receive alerts when someone enters or exits a certain location.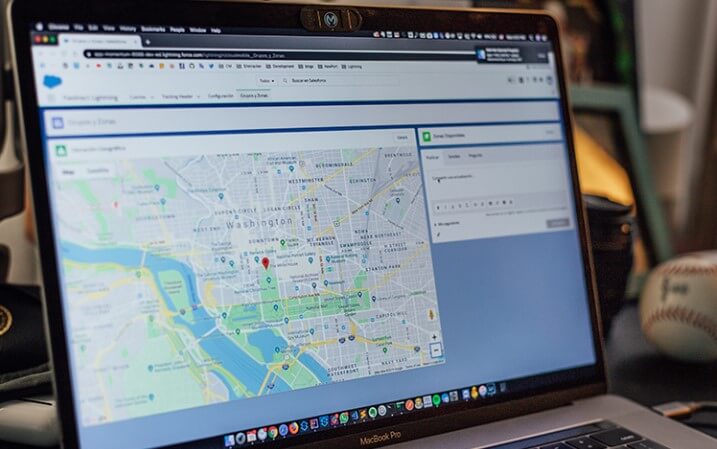 One of the most well-known map apps in China is Gaode, whose owner and operator is AutoNavi, a division of Alibaba, which also owns the South China Morning Post. According to the app, the new feature is intended to assist users make sure their family members are secure. Gaode added that compared to phone conversations and text messages, it makes it simpler for people to express their affection for family members in the Weibo post announcing the function.
No matter how much or how little people like the concept of location sharing. For a limited time, Google Maps users can share real-time location information with others. Additionally, Apple allows users to do it on the Find My app, which includes functionality from the previous iOS Find My Friends app.
Part 2: How to Stop Gaode Map Tracking?
There are numerous ways to prevent Google Maps monitoring, but the following four are the most common.
01

Disable Family Location Sharing
Every Gaode map app user has the right to turn off location sharing within the app. You just need to select a circle from which you want to hide your location.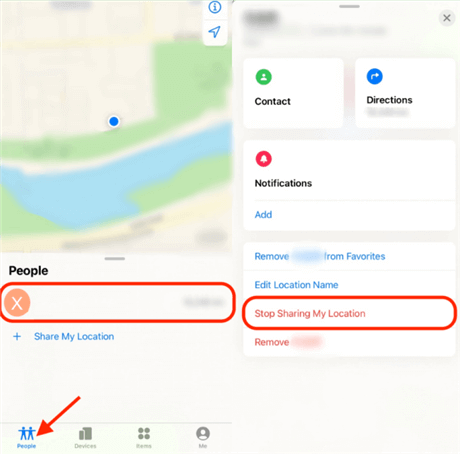 Launch the Gaode map app and tap on Settings at the right corner.
Select a circle to stop your location sharing.
Tap on the "Location Sharing" option and hit the slider to turn off this feature.
02

Turn on Airplane Mode
Your phone's data cannot be shared while in airplane mode, including GPS and network connectivity. So, turning on airplane mode can help to stop someone from finding out where you are.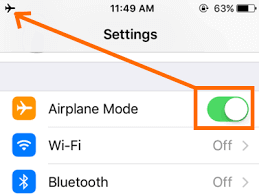 Step 1: Swipe upward from the home screen.
Step 2: Find and hit the airplane mode button.
03

Turn off Precise Location
When you turn off precise location for Gaode map, then this app can only determine your approximate location, which can protect your privacy to some degree.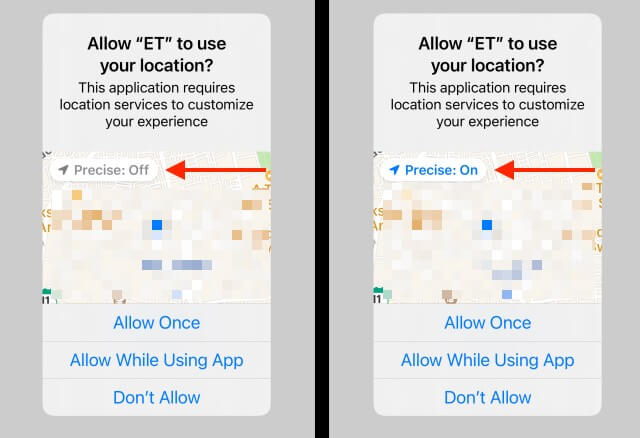 Go to Settings > Privacy > Location Services.
Find the Gaode map app and tap it. On this page, you can see the "Precise Location" option. Toggle it off.
04

Turn off Location Services Completely
Turning off the location service of the programme will prevent Gaode map from fully tracking your whereabouts and is another easy way to stop location tracking without alerting others.
Here is how to handle it:
Step 1: Open the device's "Settings" app.
Step 2: Go to "Privacy" > "Location Services" .
Step 3: Find the Gaode map app by scrolling down the list. The " Location" can be turned off by.
Part 3: How to Spoof GPS location on Gaode Map Without Anyone Knowing?
You may fake your Gaode Map position with iMyFone AnyTo without having to worry about the drawn-out and challenging process. You have a one-stop shop for all of your needs with iMyFone AnyTo.
The iMyFone AnyTo programme, which is dependable and easy to use, enables all Android users to conveniently and easily spoof their location. It is a far better alternative for replicating locations when compared to other programmes available because it is not only simpler but also safer and more secure. You can use Gaode Map to change your location to any location with iMyFone AnyTo.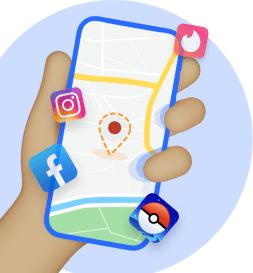 Change GPS Location on iOS/Android
Faking Location without jailbreak: It tricks apps that require GPS location. You don't have to worry about bricking your phone or installing questionable packages.
Simulating movement with customized speed: If you have a game that requires walking, like Pokémon Go, you can plan the route by setting the moving speed.
Tips
Quick navigation:
1:11 Teleport Location with Teleport Mode

2:33 Simulate GPS Movement with Two-spot Mode & Multi-spot Mode

Step 1: To start using this location spoofer, just go to the official website of iMyFone AnyTo. Download the package from there, then install it.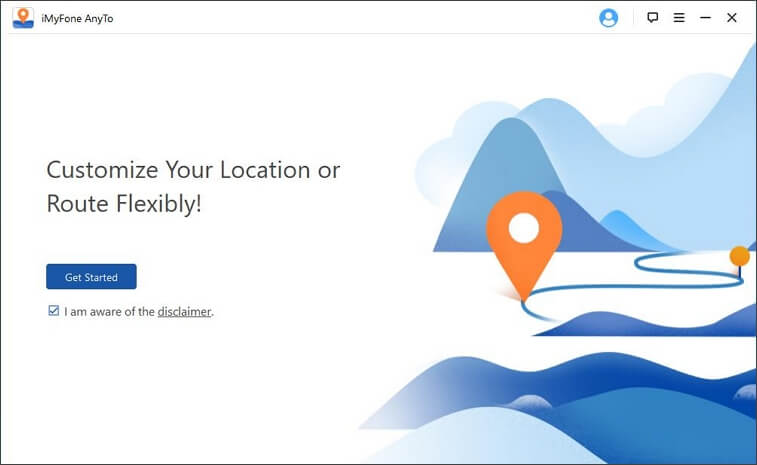 Step 2: Connect your device to the PC.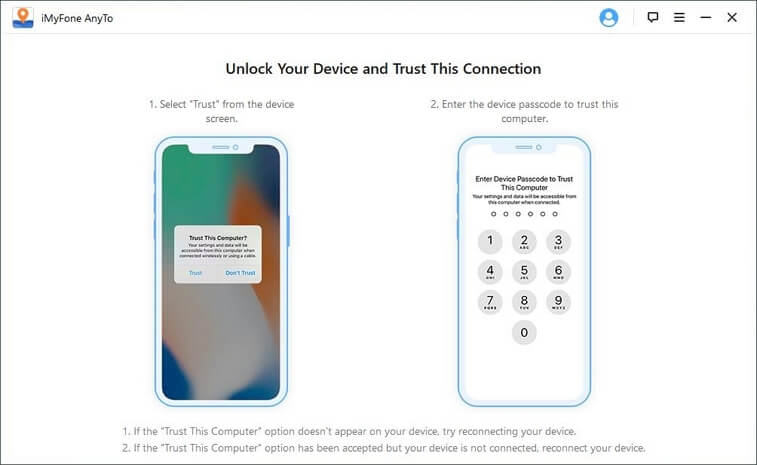 Step 3: Select Teleport Mode from the top right corner of the screen. Select the location, and enter the location you want to change location to fake.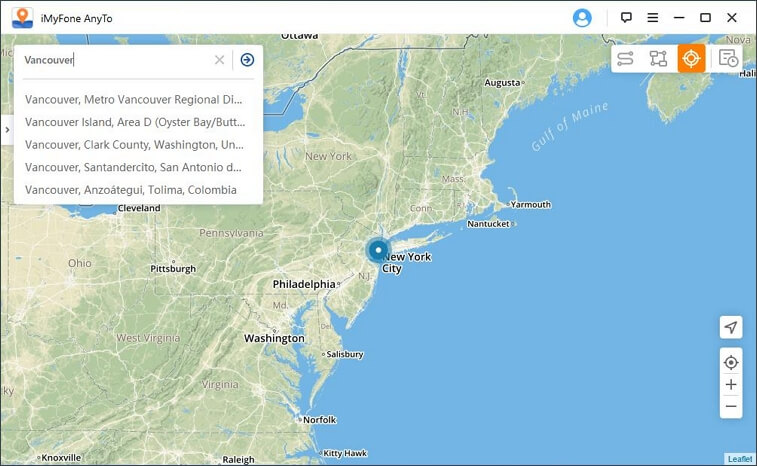 Step 4: After selecting the fake location, just click the Move button. All apps on your device that need to be located will now switch entirely to your fake location.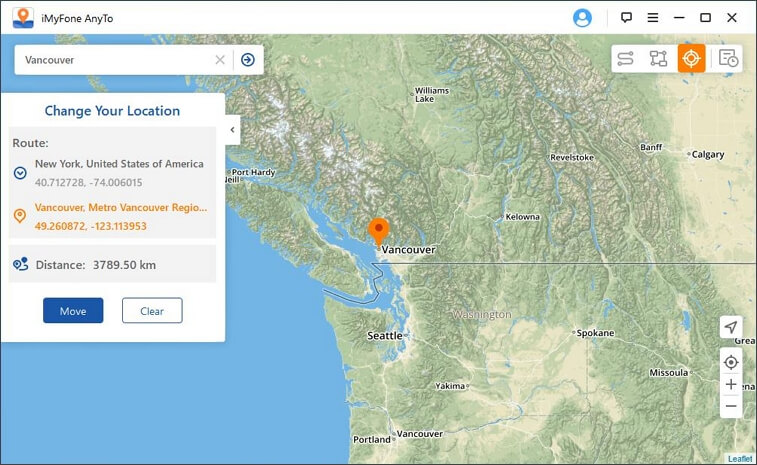 With this app, all you have to do is sitting in comfort as your avatar does the walking for you. Brave all sorts of climates and terrains all from the comfort of your home.
Part 4: Hot FAQs about Stopping Gaode Map Tracking
1 Does Gaode map notify you when you turn location off?
Yes, Gaode map notifies your circle when you have turned off your location. When you manually turn off your location, the other members in your circle will see the "Location Sharing Paused" notification under the beacon. And they will only be able to see the last logged location here on the map.
---
2 Can you hide your location on a Gaode map without anyone knowing?
Yes, it is possible to hide your location on a Gaode map without anyone knowing. All you need is a location changer to fake your location on this app. In this way, you can display whatever location you want others to see on Gaode map while hiding your real location.
---
3 Does Gaode map work without data?
No, Gaode map requires data to fetch and share GPS location details. Without data, there is no way Gaode map can get and display this information on the map. On the contrary, provided there is data, either WiFi or cellular data, Gaode map works.
---
Conclusion
This post provides all the details on how to fake a GPS location for stopping Gaode Maps tracking without anyone noticing. By reading this article, you may learn how to set up a fake GPS location as there are various methods to do this. iMyFone AnyTo Location Changer is a good choice.