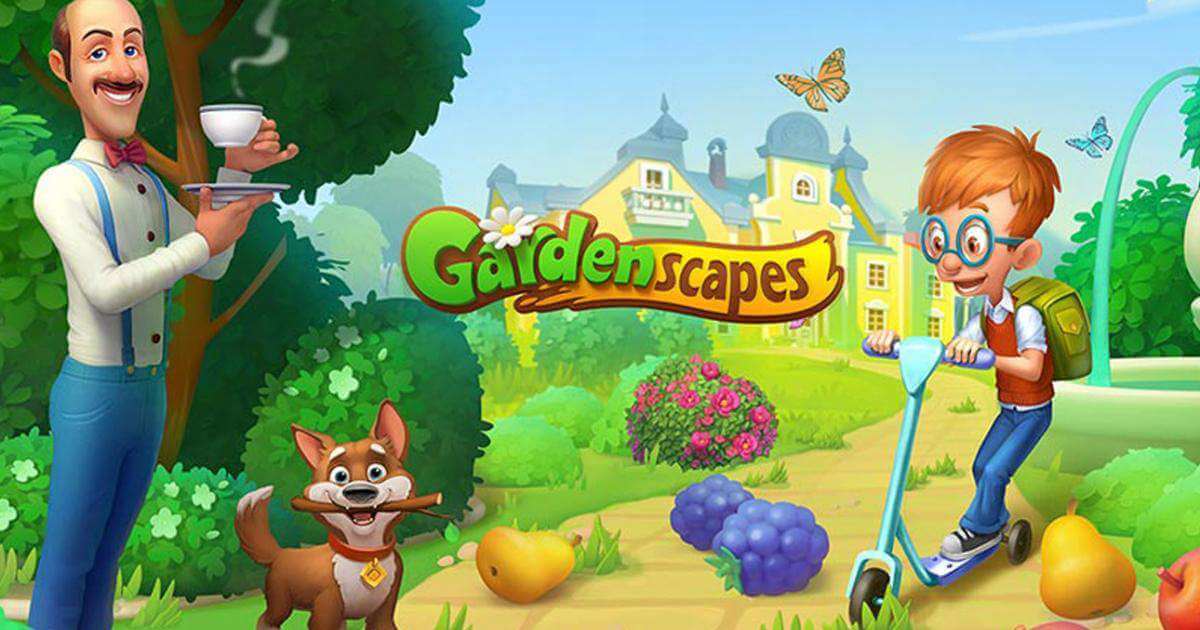 Gardenscapes is a versatile game that has received massive appreciation over the few years. Its interface and features have impressed users more.
Want to play the game? If you want to figure out the best ways to download and play Gardenscapes on PC, it's not a wise idea to download it directly from playstore.
We're here to provide you with emulators and screen mirroring apps that can help you to download Gardenscape easily.
Method 1: How to Play Gardenscapes on PC with iMyFone MirrorTo?
The first method is to use the iMyFone MirrorTo screen projection software. This new method is very simple. As long as you have the software on your PC, you can play Gardenscapes on your PC without having to re-download the game installation program.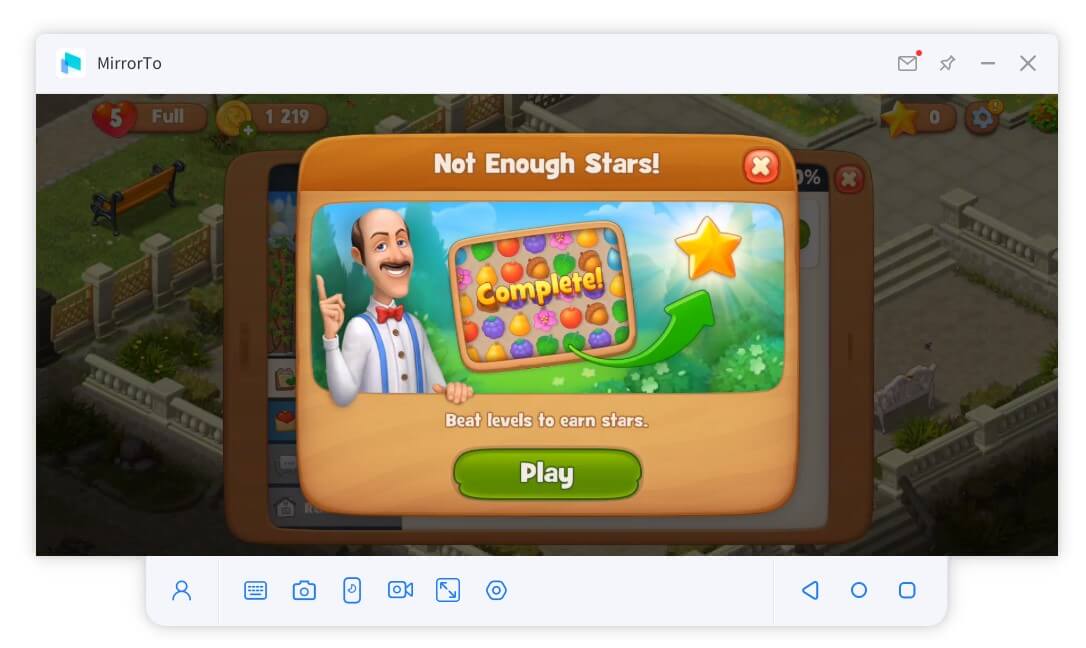 Now, Follow these simple steps to start:
Step 1. Click the button below to download iMyFone MirrorTo and complete the installation steps.
Step 2. Connect your PC to your phone with a USB cable, and select "Transferring files", if your mobile phone does not automatically pop up USB mode, please manually open USB debugging.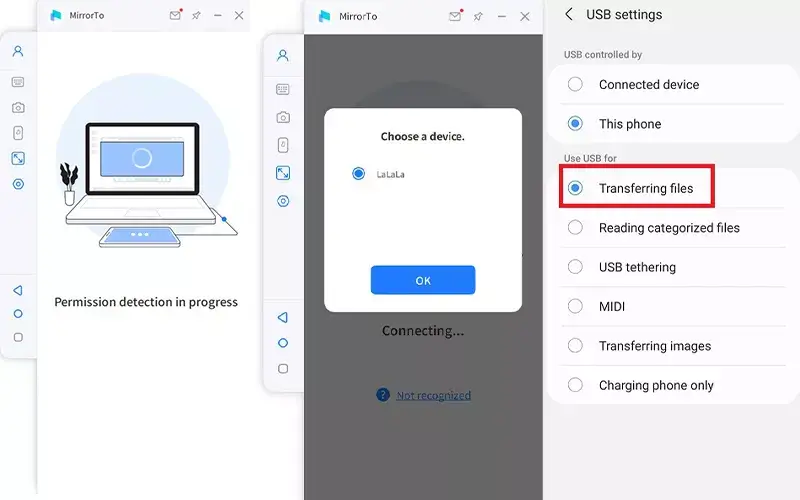 Step 3.Finally, depending on your needs, you need to open the keyboard mapping, so you can control your phone on PC freely.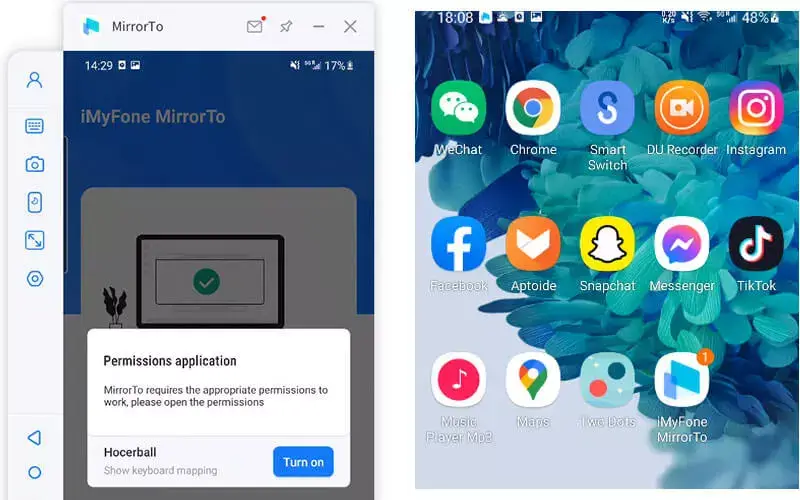 Main Features about iMyFone MirrorTo
You can effortlessly play most Android mobile games or any social application on your computer,like pubg mobile or Snapchat.
Use your keyboard and mouse to control the game, which makes you more comfortable to play it.
Mobile phones and computers have no lag, allowing you to keep track of mobile messages while playing games.
Support most kind of android brands phone like Samsung, Google Pixel, Huawei, LG, Sony, Oppo,Vivio, Xiaomi, OnePlus, Motorola, etc.
Method 2: How to Get Gardenscapes for PC with BlueStacks?
Bluestacks is one of the best emulators in the market. It improved day by day after being invented a decade ago. 100 Million users have been using BlueStacks to play their favorites games.
Here is the step-by-step guide to know how to play Gardenscapes on PC with BlueStacks:
Step 1: Download BlueStacks
First of all, you'll need to search for BlueStacks on its website and download it from there. After, you need to install it on your PC.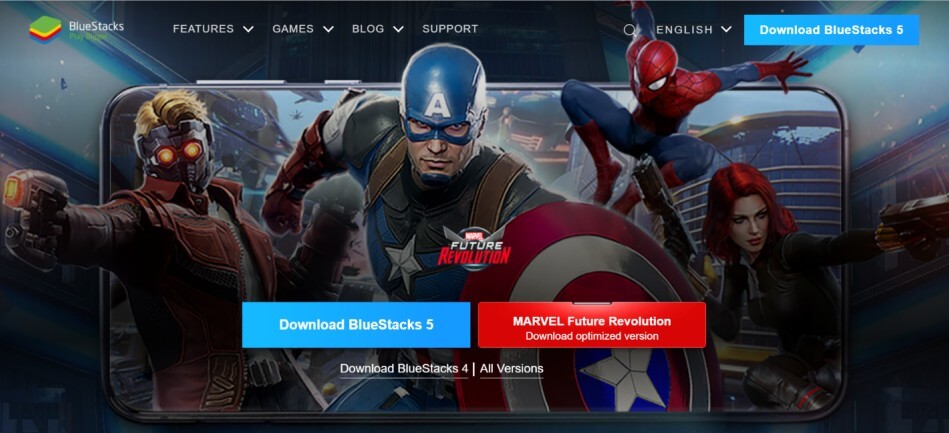 Step 2: Access the Play Store
Now, you can access the Play Store by signing in to Google or doing it later.
Step 3: Search for Gardenscapes and install Gardenscapes
After going into the search bar, look for Gardenscapes at the top right corner. Then install Gardenscapes by clicking the Gardenscapes icon from the search results.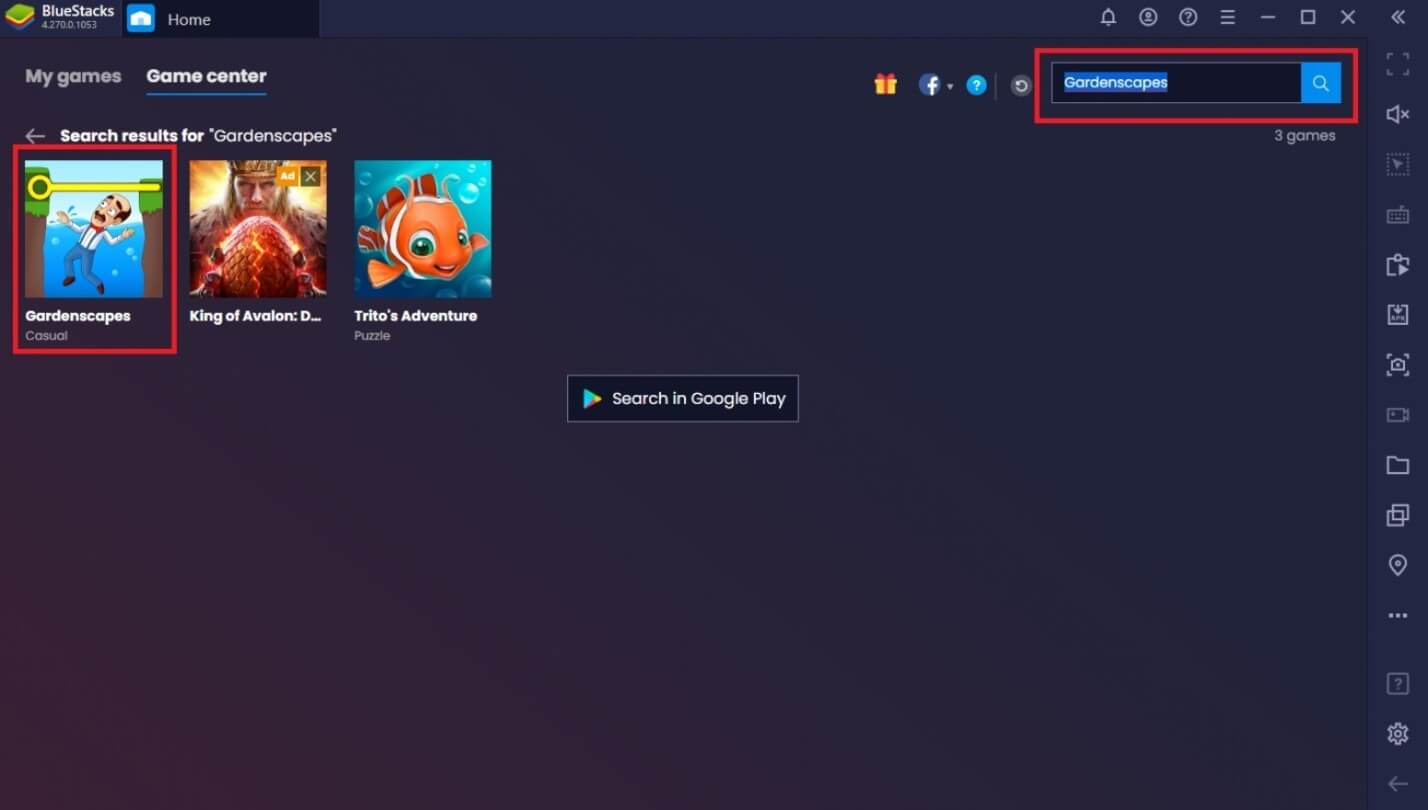 Step 4: Google Sign-in
If you didn't complete step 2, you could complete Google Sign-in to install Gardenscapes.
Step 5: Start Playing
Now, if you want to play Gardenscapes, click on it to start playing.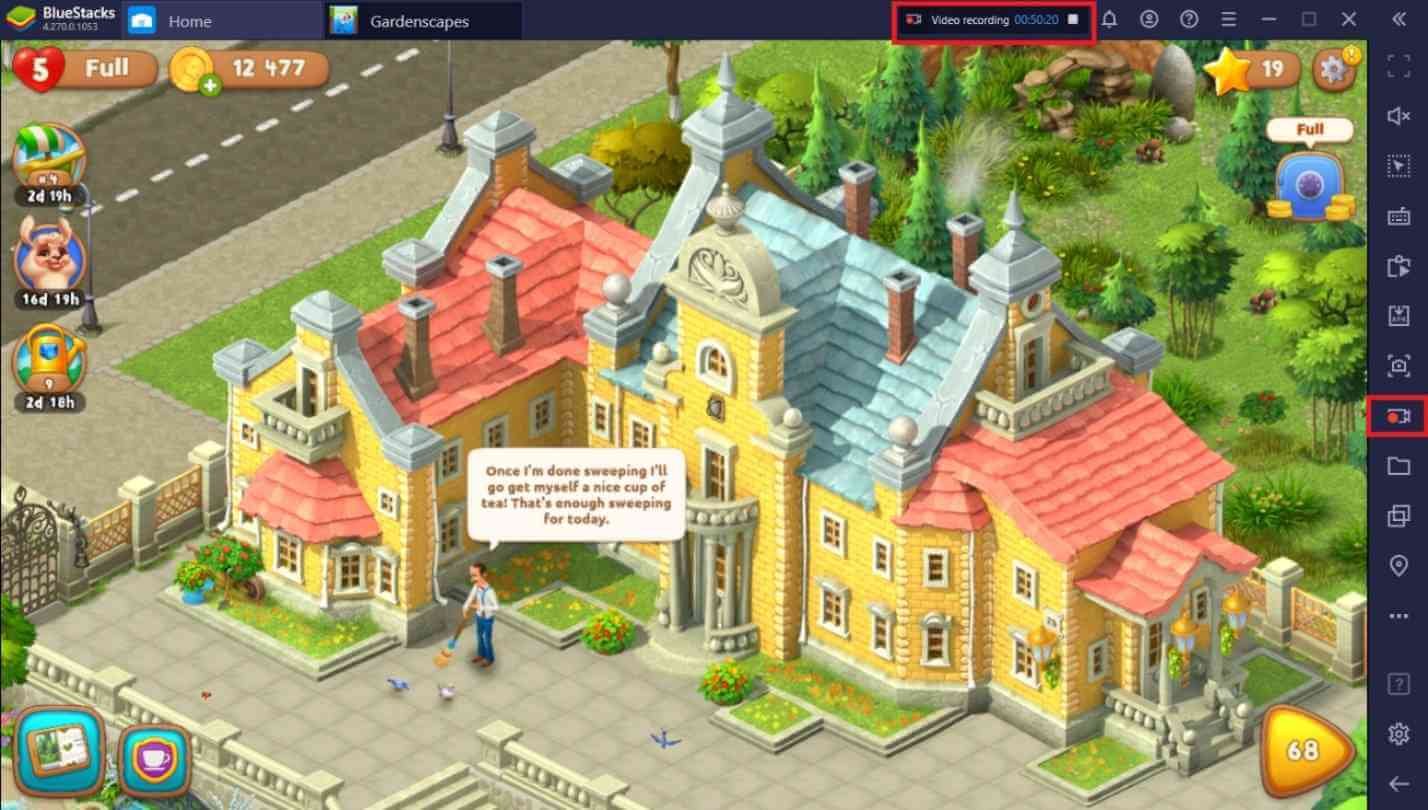 You can also play other games on PC with bluestacks, as it can support almost all games in the phone devices.
Method 3: How to Install Gardenscapes PC Using NoxPlayer?
Gardenscapes is a fascinating game that has attracted many users worldwide. If you want to play this game using an Android emulator, you can select the NoxPlayer emulator. It's a prolific player that allows you to run almost every operating system app.
With NoxPlayer, you'll get many different features; one of its best is its ability to control customization. Using this emulator, you can make your experience more memorable and enjoyable.
Steps of playing Gardenscapes games on PC using NoxPlayer.
Step 1: Download NoxPlayer
Install NoxPlayer, after downloading it. The installation process is pretty easy as you'll not face any difficulty in it.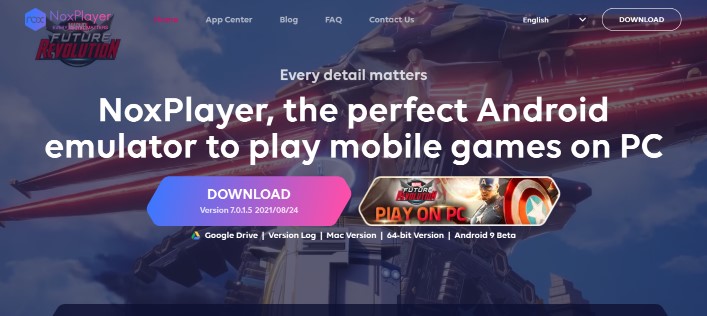 Step 2: Search for Gardenscapes
After you install NoxPlayer on your PC, launch it and move towards its search icon. Type Gardenscapes and press on it for search results. After finding it, tap on it to install.
Step 3: Play Gardenscapes
If you want to download APK/XAPL, you can also do it from here. After downloading, you'll need to drop and drag them towards the NoxPlayer home screen.
You'll find the installation process pretty easy. After installation, you can now open Gardenscapes and play the game from here.
Method 4: How to Download Gardenscapes on PC with MEmu Play?
MEmu Play is a versatile Android emulator well known for running many fascinating games on its platform. Over 100 Million users have been using MEmu Play. Its Virtualization technology is impressive that allows you to play hundreds of Android comfortably on your PC.
You can also play Gardenscapes on MEmu play. Here are some steps that will give you a clue how to play Gardenscapes using MEmu Play.
Steps of playing Gardenscapes with MEmu Play.
Step 1: Download MEmu installer
Download MEmu Play and install it on your PC.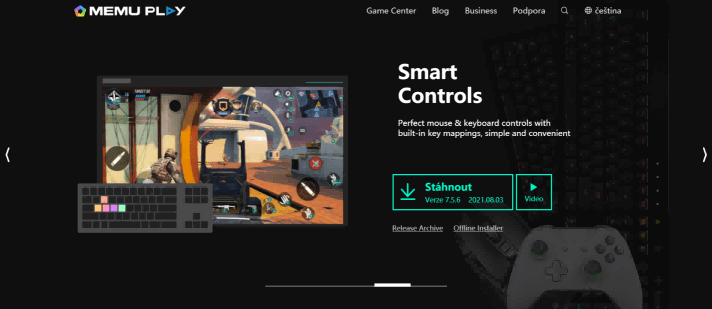 Step 2: Search Gardenscapes in Google Play
After opening Google Play, you'll need to find a search icon out there. After seeing it, search for Gardenscapes.
Step 3: Install Gardenscapes
Now, you'll need to install Gardenscapes after downloading it from Google Play,and open it by clicking the '' Start'' icon.
Step 4: Enjoy playing
After starting Gardenscapes, you can enjoy this fascinating game with your friends. You can easily play the Gardenscapes game with MEmu play as it doesn't contain any difficulty.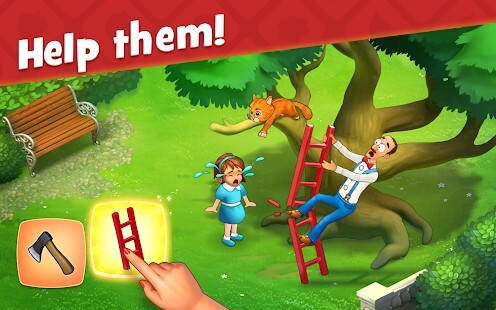 Method 5: How to Play Gardenscapes on PC with AirDroid Cast?
Everyone wants to play Gardenscapes due to its elegant powers. This game is fascinating that can make anyone feel comfortable at any time. You can play this on various platforms. But one of the best platforms to play this game is AirDroid Cast.
It's a screen mirroring tool have been used heavily for playing Gardenscapes game on PC. It possesses a pretty simple interface and an access mode to download the game from Playstore.
Steps of playing Gardenscapes with AirDroid Cast.
Step 1: Download AirDroid
You can download AirDroid Cast from its official website. It allows you to control any iOS or Android device.

Step 2: Cast the screen
Now you'll need to cast your screen of iPhone, Android, or iPad device to the PC with Airplay or Cast Code.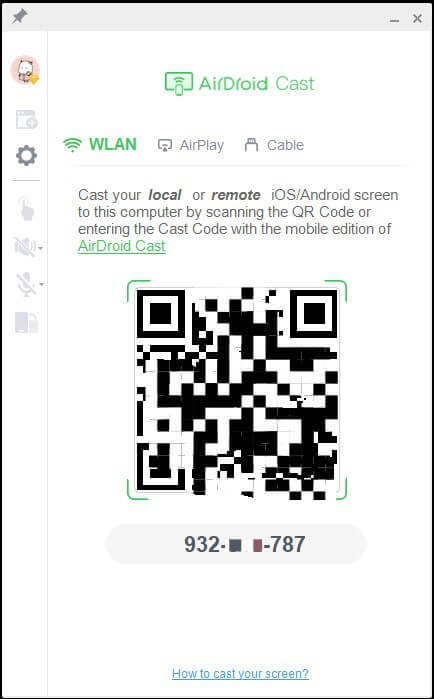 Step 3: Click on the control icon
After you complete the casting process, you need to press on Control icon. You only need to follow some instructions to run the control feature.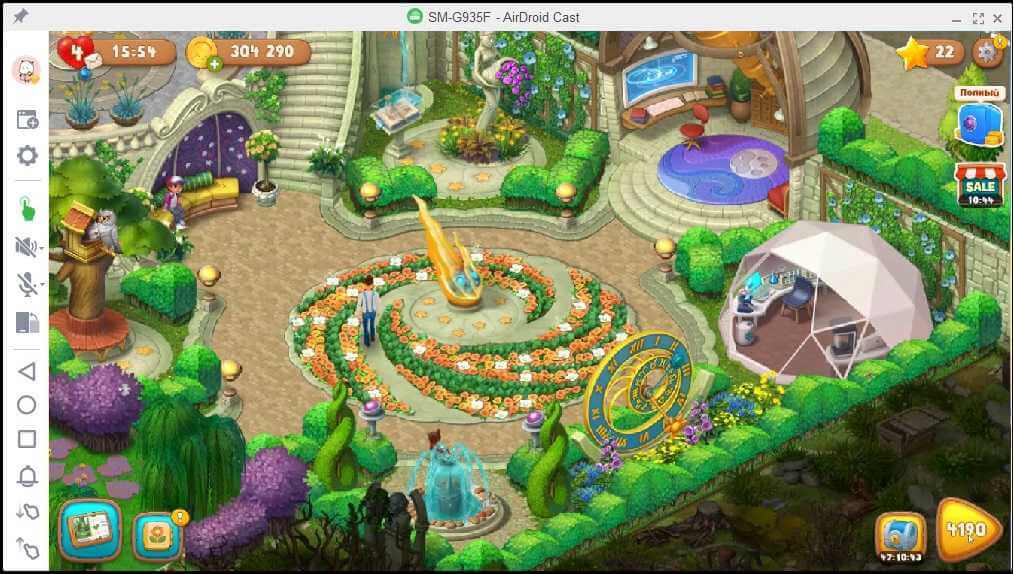 FAQs: You Should Know about Gardenscapes PC
1

How do I update Gardenscapes on PC?
Updating Gardenscapes is not a difficult task by any means. You only have to open an emulator in which you downloaded the Gardenscapes game initially.
Look for the search icon and write Gardenscapes there. Now you'll see an icon appearing, and it will show update or uninstall Gardenscapes game.
Since you want to update the game, click on the Update option and let the Play store do the rest.
---
2

Can I play Gardenscapes offline?
Yes, Gardenscapes allows you to play it offline. Whenever your internet connection Interrupts or something happens to your network, your game will not be affected by it; it will continue to run.
---
3

How to play Gardenscapes on windows 10?
If you want to play Gardenscapes on Windows 10, you'll need to download it from Microsoft Store. To download it, you can rely on some prolific emulators like BlueStacks and NoxPlayer.
After opening those emulators, you can download the Gardenscape game and can play it with ease.
Final Words
BlueStacks, NoxPlayer, and MEmu Play, are the Android emulators that can help you download Gardenscapes. All these tools are worth acquiring due to their ethics and features.
On the other side, another device we've mentioned is iMyFone MirrorTo, a screen mirroring tool. It's an excellent tool that can serve your purpose better than you expect.
After going through the whole article, it's now your turn to decide which tool impressed you more. You have quite a few options to choose from. You can sit down and decide which option suits you more.