MEmu, also known as MEMU Play, is a free Android emulator that lets you enjoy mobile apps and games such as Minecraft, PUBG, Call of Duty, or Clash of Clans directly from Google Play Store and use them on your computer. The emulator is faithful to the Android operating system; it is equipped with all native applications and has the same features as those offered on a physical phone or tablet.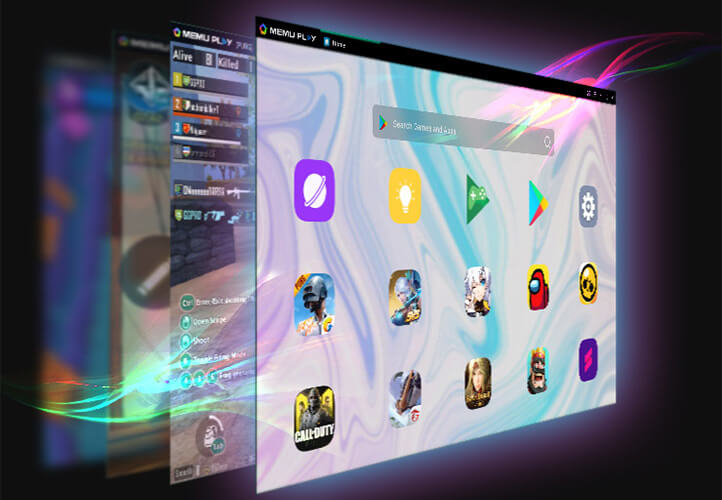 You can thus take advantage of the large screen of your computer. And test applications in an independent environment without having to use a smartphone or a tablet. Here I will discuss Minecraft, Minecraft Menu, how to download and play Minecraft on Memu Android Emulator, so keep reading.
What Is Minecraft?
Minecraft is an open-world type construction game created by Markus Persson, better known as notch and developed by Mojang. The game was released on November 18, 2011. Minecraft is based on a world made up of cubes. The game has two game modes: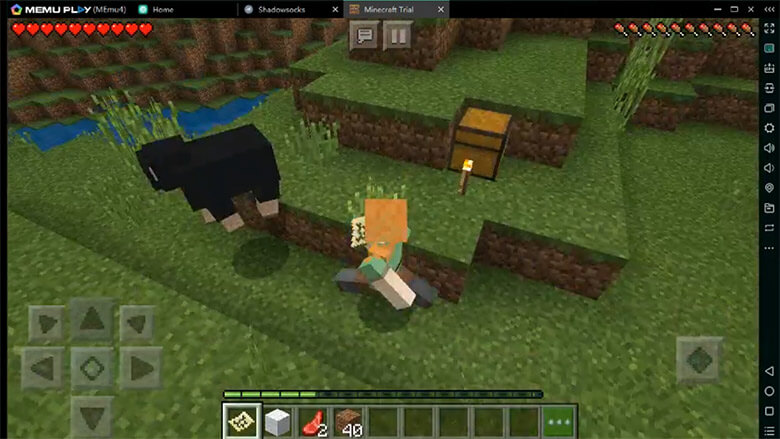 Creative: it is the most boring type of game (according to me). The reason for this is because monsters do not appear at night. And you have all the infinite game materials with which you can do whatever you want. This way, I generally use it to make pixel art. If you ask, what is pixel art? When someone with this game mode can make an animated character or the one you want.
Survival: this game mode is entertaining because you have to get food in any way, but you have to get it, or if you do not starve and lose everything you have, you also have a hp meter (hp is the life of the character) which You could end up being hungry but the best thing is at night where monsters appear like creepers, zombies, skeletons, and if they see you they will want to attack you.
What Is Minecraft on PC with Memu Play?
Memu Play Android Emulator is free, which allows you to play Minecraft on PC or tablets.
Its neat interface allows quick and easy handling. In addition, you can customize your software according to your device. From the PlayStore, all you need to do is log into your account and download Memu Minecraft.
Play as much as you want, no more battery limits, annoying calls, or mobile data. An excellent standard key mapping system built with knowledge makes Memu Minecraft a great PC game.It also integrates a video capture system to record your Minecraft Memu gameplay sessions and a repetitive operations recorder.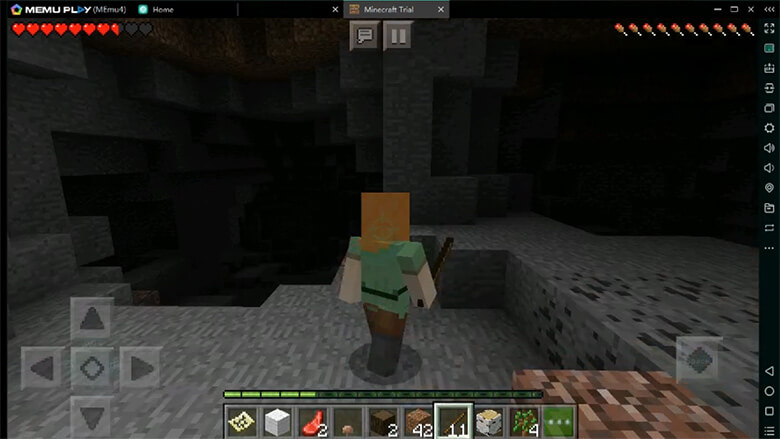 In the sidebar, you can choose various tools to enhance your experience, for example, changing the screen orientation. Also, on Memu Play Android Emulator, you can play Minecraft Memu using your keyboard or add a controller.
You can easily share files between your device and your Android. Finally, for better handling, you can synchronize or even clone several Android instances.
What you can do if you don't want to buy Minecraft for PC; download and install Memu play. With it, you will not only be able to play Minecraft from your PC, but you will also be able to use hundreds of applications from the Play Store.
How to Play Minecraft on PC with Memu Android Emulator?
How to download and install Memu emulator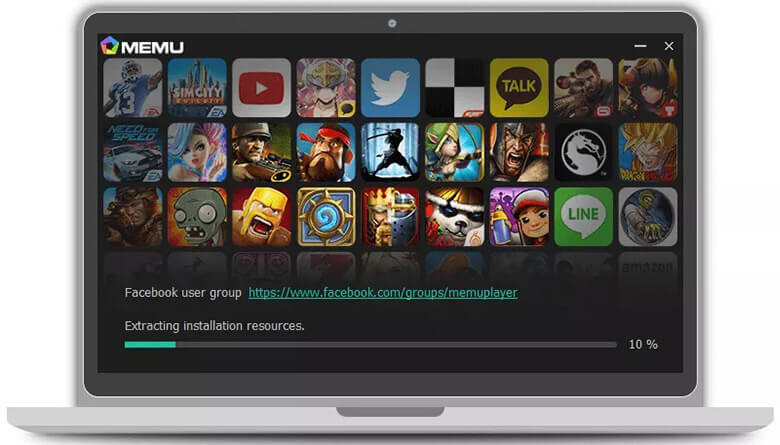 First of all, you should download the emulator to your computer. To download, you have to go to the Memu official site and download the Memu android emulator. And then run the installation file with the .exe extension.
An installation window in the form of a laptop will appear. Here you do not need to touch the checkboxes; click on the Install button.
The process of installing the program will begin; you need to wait for a while.
As soon as the installation program is complete, you will see only one Launch button; click on it.
The emulator will boot, after which you need to perform a few simple steps.
In the first window, you need to select a language.
The next step is the choice of the keyboard layout.
For the emulator to work fully, namely, to use the Google Play app store, you need to log in using your email address and password from Gmail.
Click I Accept.
It is how the main desktop of the Android emulator for PC looks like, where there is a shortcut to go to settings, a folder with standard programs, and an icon for launching the Play Store application store.
How to download and play Minecraft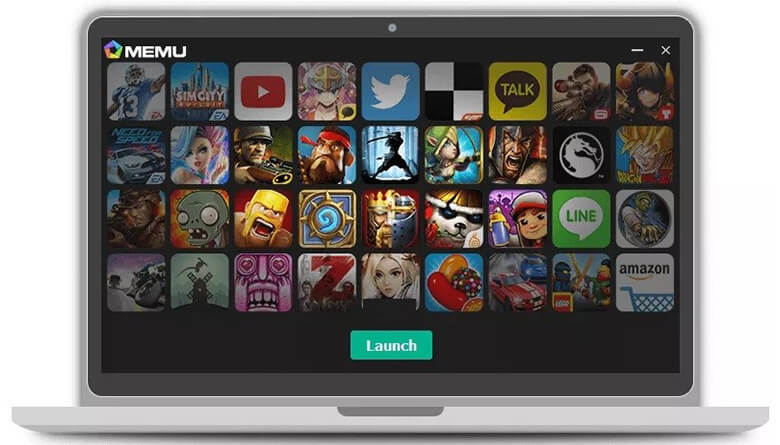 After installing the Memu play, Type Minecraft in the search bar at the top right and select the game icon.
Purchase the game on Google Play and install it. If you have already purchased it in the past and you logged in, you can proceed with the installation immediately.
Once installed, Minecraft will appear in the My Games section of the Memu Home screen.
Click on the game icon and start playing. As I always repeat, Memu's gaming experience is unattainable by any phone on the market. There are many options that the best Android emulator in circulation provides you.
You think about the graphic quality you can benefit from. You are on very different levels compared to the small touch screen of your mobile phone.
You can customize the controls according to your requirements to move freely (and comfortably) in the world of Minecraft.
Know that this mobile version is not a cheap or careless port; indeed, there are no abysmal differences with the Windows and Java versions. Loading times are certainly slower, but that does not hurt the experience.
Minecraft on Memu play would not let you down! It will be easier to build, dig, hunt, survive and pass missions to finish the game.
Alternative for Memu Android Emulator
One of the most popular software is BlueStacks. It is the best alternative to the Memu Android Emulator. This free Android emulator has the advantage of being compatible with Windows PC, but also under Mac OS X.
The commands for the games are configurable, and you have access to the entire catalog of the Google Play Store. Users also appreciate the configuration options that can optimize the performance of the emulator. And also improve the user experience and gameplay of Minecraft Memu.
With this emulator, you can run Memu Minecraft as if you were doing it from your smartphone or tablet. You will be able to use your phone as a remote control when running games and apps in the emulator.
BlueStacks is very famous among users, whether for games or other apps. If you want a good experience running Minecraft PE from your computer, BlueStacks is undoubtedly a very nice option.
FAQs about Minecraft Memu
1

Is MEmu good for PC?
Yes, it is one of the best choices for PC. Memu Android Emulator is a popular Chinese system for running games from the Android platform on the Windows operating system. The program will help in testing the apps, playing in the Google system without having a mobile gadget. It does not require any additional settings; download and launch. You can make screenshots and store them on a personal computer in accessible formats. The program does not load RAM due to its lightness.
---
2

Is MEmu a virus?
No, the Memu android emulator is not a virus. It is safe to use. It does not harm your system. If you want to play Minecraft on PC, Memu Android Emulator is the best choice for you.
---
3

When I open up MEmu play, all it shows is a black screen?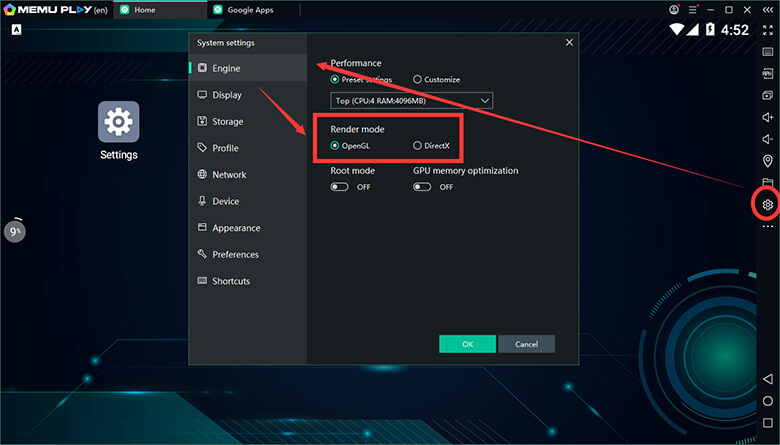 When you have an issue in a Memu android emulator like black screen, you have to change the render mode from OpenGL to DirectX. To do this, run the Memu android emulator, go to multiple instance manager, and then go to system setting. Select the first option, Engine, here you find the Render mode setting. Now you have to select DirectX mode.
Bonus tips: How to Play Minecraft on PC with Screen Mirroring App?
In Minecraft, you can build something unique out of the woods by cutting down trees and own a world of your own virtually. You get to control everything from building your own house, hotel, and others. Hence, it could be better to experience better visuals while playing the game.
Have you ever imagine playing Minecraft on big screen? If yes, you can download iMyFone MirrorTo, this tool is free and supports almost all android device platforms. It might sound like marketing bait, but it is not. If you cannot pay for a premium service, then you can use this mirroring app. To play Minecraft on PC using this tool, simply follow the steps below.
Download and install iMyFone MirrorTo on your phone and PC.
Next, you need to connect your phone and PC under the USB cable.

Launch the app on your phone and PC then wait until the name of your PC is detected. and click permission to MirrorTo and allow it to show things on top. Turn on USB debugging in the Developer option ( go to Setting > About phone > Software information).

Then launch Minecraft on your phone and start playing it on your PC
Conclusions
MEmu is probably one of the best Android OS emulators for Windows that everyone should try. The application is awesome, copes with all existing games and programs, providing the best performance. It has a simple and intuitive interface; there are no problems or unnecessary functions.
In addition, this emulator is free. It's a great alternative for many other Android emulators, especially if you want a combination of both productivity and gaming.