Are you having trouble to mirror iPhone to PC? If so, then we have got you covered! Many people have questioned on Reddit.
The Immersive experience of watching movies, TV shows, or playing games on a big screen is unmatched. iPhone screens are generally considered small, especially if you want your multimedia to be shared with someone. Mirroring your iPhone screen onto a PC or Mac's screen is the best way to get this experience.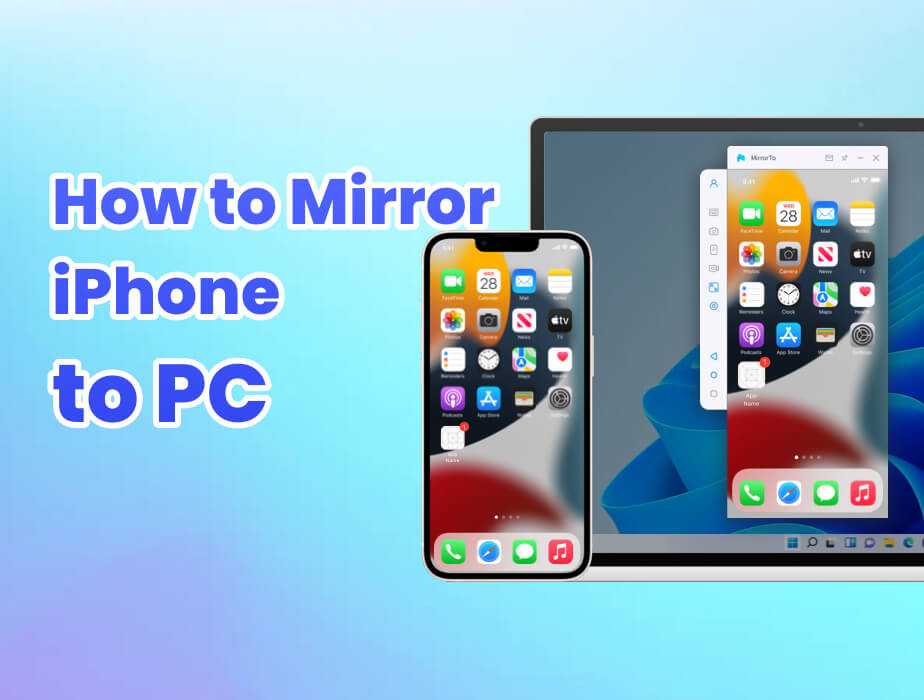 In this guide, we will show you easy steps that you can follow to mirror iPhone to PC (Windows & Mac).
4 Top Ways To Mirror iPhone to Windows
1

Mirroring360
Mirroring 360 does what its name suggests, and it can mirror any iOS or Android supported app to your Windows. You don't need any separate cable to use this feature, as Mirror360 works wirelessly.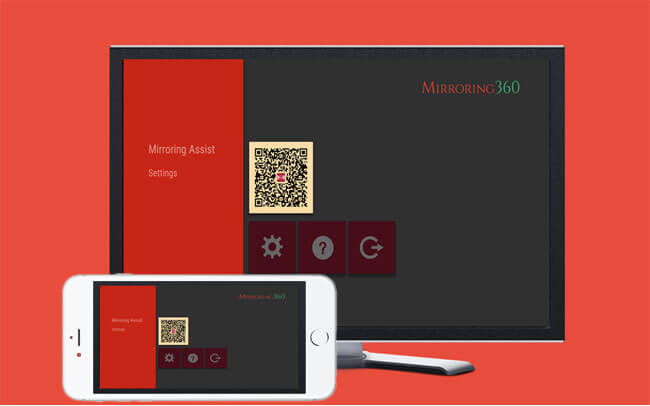 Features of Mirroring 360
Recording: Mirroring360 comes with a handy recording feature. While mirroring your meetings, videos, or games, you can record them too for later viewing without compromising the quality of the mirroring content.
Education Sector: Using Mirroring360 during a class can allow teachers or students to share anything from their devices to the PC screen or projectors seemingly while sitting on their chairs. This feature is also helpful in online classes.
Pricing of Mirroring360: Mirroring360 price packages are as follows :

Standard for $11.99, a one-time fee for mirroring the license receiver of a single device.
Pro subscriptions are for $29.99 per year. it comes with all the standard features with the addition of sharing your Window screen with up to 40 viewers.
2

ApowerMirror
ApowerMirror is a powerful mirroring app that supports all iOs and Android devices. It gives users options to choose from USB or WiFi to cast their screen to a PC or Mac's screen.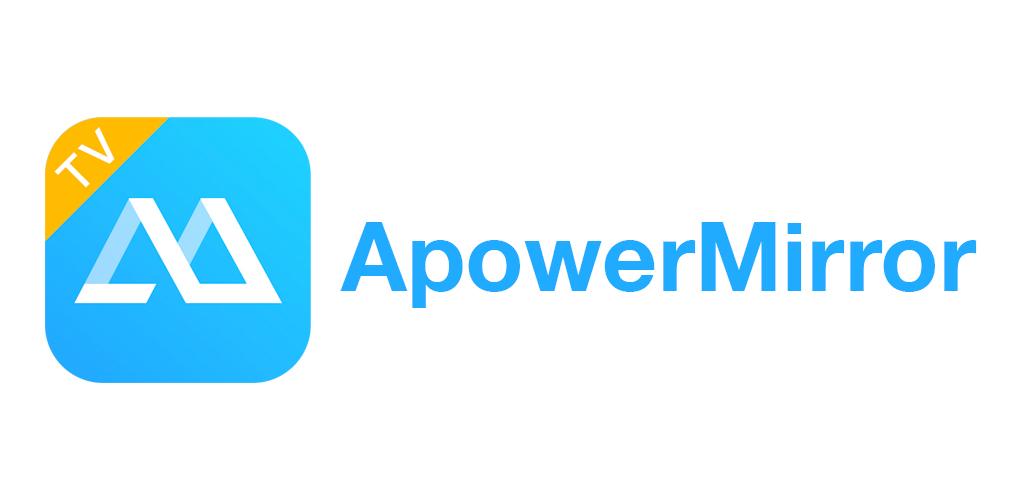 Features of ApowerMirror
Lag-Free Streaming: ApowerMirror is best for iPhone or Android users who want to enjoy their games or videos on a big screen without worrying about lag. This mirroring app relies on mainstream mirroring technology to provide its users with an unhinged experience.
Multiple Device Support: Users can mirror up to 4 devices to a PC simultaneously. ApowerMirror allows its users to control their android device from a PC with the help of a mouse and keyboard.
Pricing of ApowerMirror

The monthly package starts at $19.99.
The annual package costs you $39.99.
The lifetime package is $59.99.
3

LetsView
Unlike other mirroring service providers, Let's View is entirely free. Just download the app and mirror your iPhone screen to a bigger screen.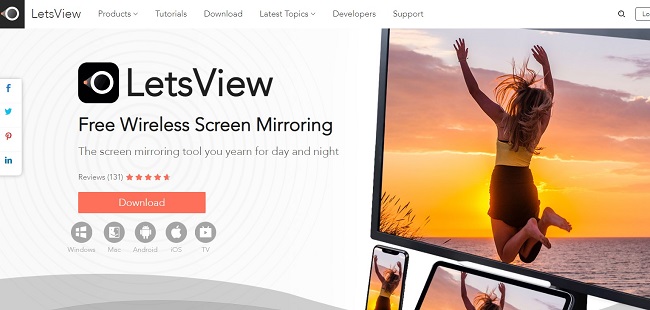 Features of Let's View
Chromatic Aberration Free:Chromatic Aberration appears due to the quality of differences from one another. While mirroring your iPhone's screen to a bigger display of your PC, this issue can occur often. LetsView allows users to enjoy all the mirroring with clarity and chromatic Aberration free.
Compatibility: LetsView is compatible with mirroring protocols like DLNA, Chromecast, Miracast, and Airplay. This gives its users the edge to cast their movies, games, online videos, and e-books to their PCs.
Pricing of LetsView: Users can enjoy all the LetsView Features completely free.
4

AirServer
Airserver is a well-known universal mirroring receiver available today. It is more geared toward the gaming community as it provides mirror receiving for android and iOS devices and a license for Xbox.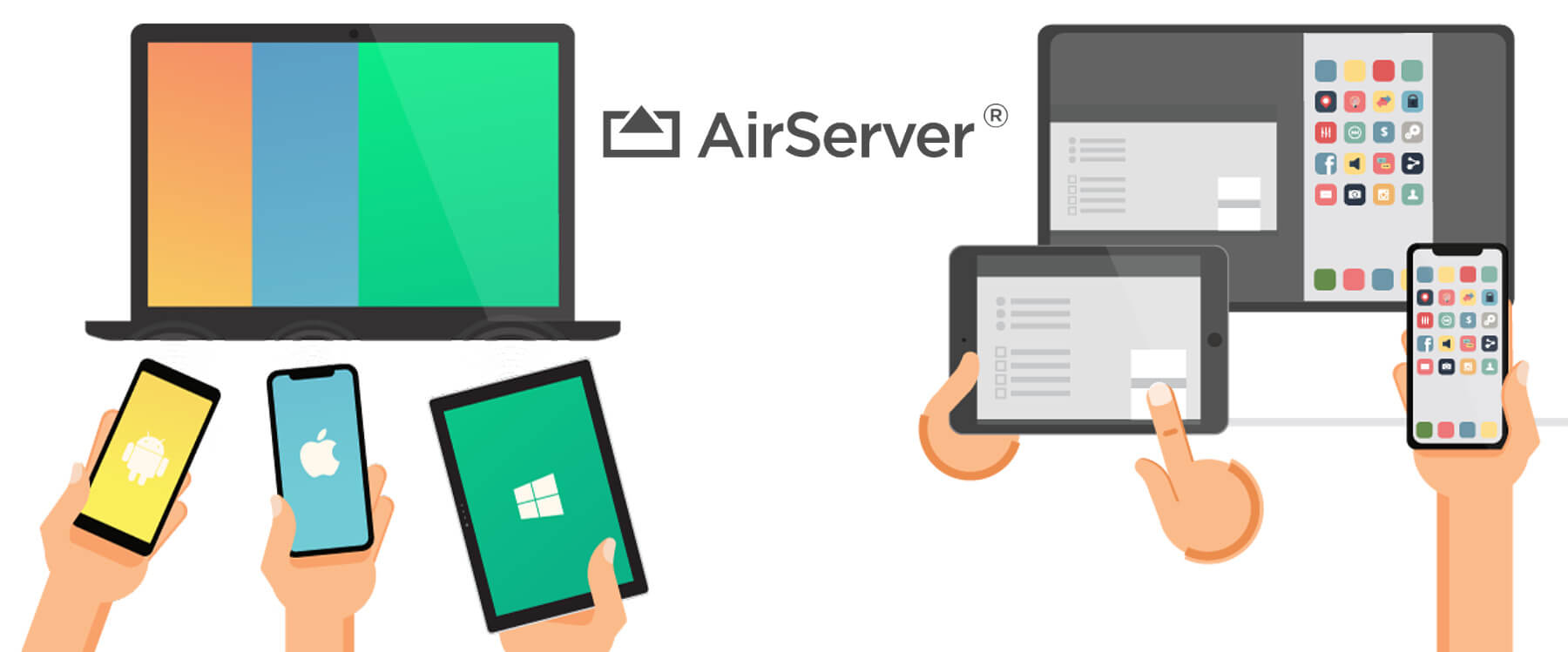 Features of AirServer
Gaming Experience: By using AirServer, all of your iOS games can be played on your computer. It can support up to 16 iOS devices at the same time. By using its split-screen feature, you can experience any multiplayer game like never before on a big screen.
Livestream: AirServer users can Livestream to Youtube Live with the support of a picture-in-picture webcam. This feature is an excellent fit for iOS gamers who want to broadcast their gameplay without worrying about lag.
Pricing of AirServer:

AirServer for a consumer license can cost you $19.99.
AirServer Business license costs $39.99.
Top 2 Ways To Mirror iPhone to Mac
1

QuickTime
QuickTime player is a multimedia framework by Apple. It is extensible and can capture the screen of your iPhone, iPod, and iPad. You can view this captured screen on your Mac. However, you will need a Mac with macOS X Yosemite or a later version.
Similarly, QuickTime only works with iOS 8 and later updates. For this method, you will need a USB cable to connect your device to the Mac. Once you have that, follow these steps: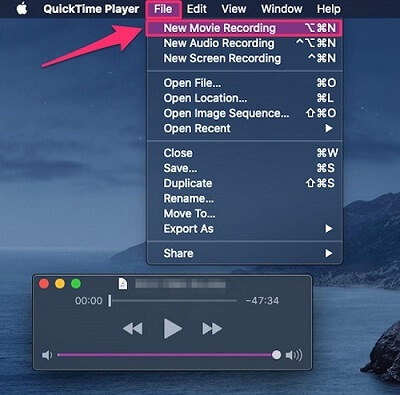 Step 1. The very first thing you need to do is to connect your iPhone to your MacBook using a USB cable.
Step 2. Then launch the QuickTime player on your MacBook.
Step 3. After that, go to the menu and click "file" and then select "New Movie Recording".
Step 4. Then from the "New Movie Recording" section, you will see a drop-down menu which when you click, you will see your iPhone's device name from the list. Click it. ((If you do not select your iPhone, it will open the built-in camera by default. To avoid that, go to the drop-down arrow in the Options pop-up menu to choose your device.)
Step 5. Once that's done, then your device should start mirroring on your Mac right away. And as we already mentioned, you will be able to record the screen, and to do so, you just need to tap the red circle in the player bar for it to start recording.
2

AirPlay
AirPlay is also an excellent way to mirror your iPhone to your Mac. You can use this method to share and stream content throughout your Apple devices. Here's how to do that:
Go to the Control Center of the iPhone by swiping down.
Select the 'Screen Mirroring' Button from the menu.
If your MacBook shows in the list, it means you can stream on it.

If your MacBook shows in the list, it means you can stream on it.
Play the video using your iPhone that you want to mirror in MacBook. The Airplay symbol will now appear at the right of your iPhone.

Extra Tip: A Smart Tool To Mirror iPhone to Windows/Mac

iMyFone MirrorTo is the ultimate tool to mirror iPhone to PC Reddit and Mac. It helps you get the job done effortlessly. It screens your iPhone to both Windows and Mac. Here are some of the best features of iMyFone MirrorTo.

iMyFone MirrorTo Key Features:

Fluent Streaming and Gaming: iMyFone MirroTo offers fluent mirroring with 90 fps. You can stream, game, and watch videos with no lag issues.


No Delays: iMyFone MirrorTo has no lag while mirroring your iPhone screen. It gives you the unhinged experience, a must-have while watching your favourite videos on the big screen or attending a work-related video meeting.


New Gaming Experience: While connected with iMyFone MirrorTo, you can play all of your iPhone games like Among US, ARK: Survival Evolved on the big screen, giving the game's visuals a surreal experience.


Easier Replying: By screen mirroring your iPhone on Windows or Mac, you can text and reply your messages from PC without downloading the APP on your PC again.

185,232 people have Download it.

Video Tutorial about How to Mirror iPhone to PC (Also Suitable for Mac)

Steps to Follow

Step 1.Download the iMyFone MirrorTo app and install it on your PC.

Step 2.Connect the two devices with the same Wi-Fi connection.

Step 3. Go to "Control Center" and click "Screen Mirroring". Now you can see your phone screen on PC.

Step 4. Now you can see your phone screen on PC.

Step 5.Go to "Settings", then enter "Bluetooth" and pair the bluetooth between your phone and computer.

Is your phone screen successfully mirrored to the PC? Now, you can control your phone from your PC.

Conclusion

And that's all to know about how to mirror iPhone to Windows and Mac. The main reason for mentioning and explaining different methods is to make the job easy. Now, you can pick the method that seems the easiest to you.

However, the most effective tool is iMyFone MirrorTo for this task. It is feature-rich and very simple to use. Even a beginner can benefit from its powerful options and make the best of screen mirroring.