How to Use Snapchat on PC in 2023 [6 Easiest Ways]
Category: Mirror Tips
3 mins read
Do you want to use Snapchat on the PC?
Snapchat is a highly admirable smartphone app with millions of users and billions of filters to keep you glued to the screen. For some users, the idea of taking a Snap-On PC is even more compelling as they want to enjoy the fantastic app both on Windows and on their smartphones.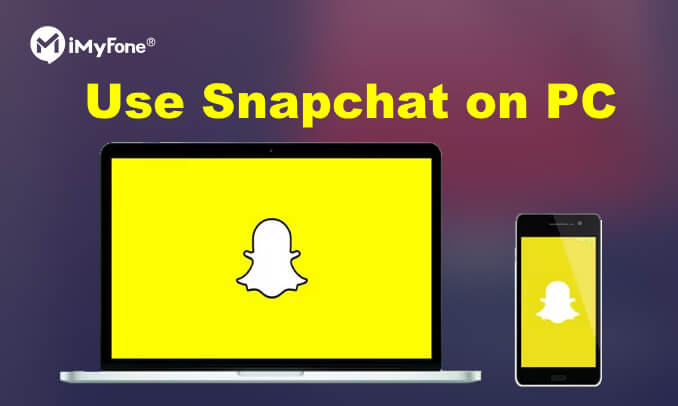 Imagine you are working on your PC, and suddenly you feel like exploring the interesting Snap story sent in by your friend on the wide Windows screen. But how can you do that? Although getting Snapchat for Windows PC is a bit complicated, the 6 ways discussed below will allow you to enjoy a fantastic experience using Snapchat on Windows or Mac.
Enjoy Snapchat, TikTok, YouTube, and other social media apps on PC.
Part 1: Screen Mirroring App – iMyFone MirrorTo
iMyFone MirrorTo gives you a profound experience of enjoying mobile apps on the broader Windows screen while maintaining top-notch picture and video quality. It's a highly reputable app among users. You can use MirrorTo to enjoy Snapchat on PC without downloading.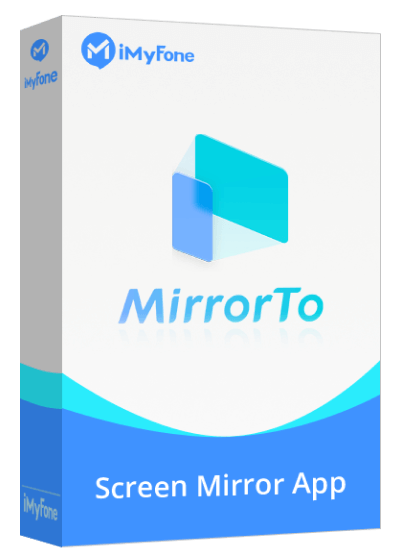 Larger Display: you get a bigger and more comfortable display for using Snapchat when viewing snaps, stories, and navigating the app.
Keyboard and Mouse Input: Typing messages, opening chats, and navigating apps like WhatsApp become more convenient.
Recording and Capture: This could be useful for capturing snaps or saving important conversations.
Presentation or Sharing: If you're using Snapchat for work or content creation, conveniently live stream Android & iOS screens, audio, cameras, and microphones to conferencing.
Use Snapchat on PC with MirrorTo:
1. Launch Snapchat on your smartphone.
2. Install iMyFone MirrorTo on your PC.
3. Now using a USB cable, connect your smartphone to the PC. Select the "Transfer Files" option and press continue.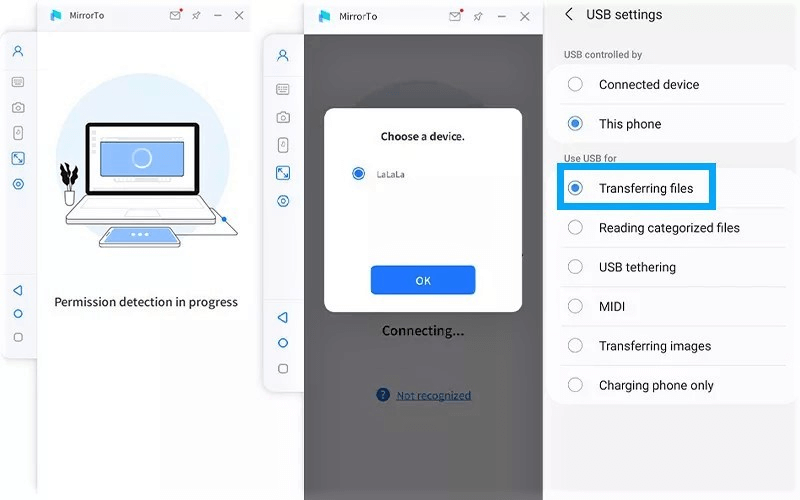 4. Next, you need to set the USB debugging option on your Android devices.
5. iMyFone will demand permission to get access to your smartphone. Click "Turn on" to mimic your phone on PC.
6. The smartphone will be mirrored to your PC, and you can have a nice Snapchat Chat on PC with your best buddies.
Video tutorial on how to use Snapchat on PC/Mac:
Get Halloween 15% OFF Coupon Code: MTHalloff
Part 2: Snapchat for PC from Official Website
The official website of Snapchat allows you to use the app on Windows and Mac and gives you quick access to your snap stories anytime you feel like switching back and forth between PC and Snapchat.
Developed by Snap Inc., the website is designed to allow Windows and Mac users to access their Snap stories without reaching out for their smartphones. Although the website is in the developing stage, and you may not be able to enjoy all the features of the multimedia messaging app, getting an update on what's new on Snapchat is made easy through this Snapchat on the PC website.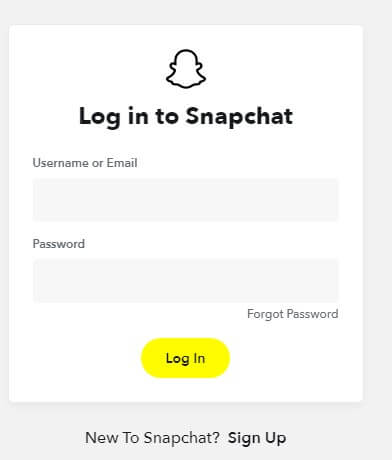 It lets you explore what's new in the Snapchat Newsfeed.
Enables you to send direct private messages to friends.
You can use Snapchat ads to grab attention from a wider audience while working on your PC.
Augmented Reality (AR) is the most powerful aspect of this Snapchat online PC feature. You can create and design unique lenses and filters both in 2D and 3D.
Downside
Uploading photos and images to Snapchat is not yet supported.
Taking selfies and snapping is not possible.
Part 3: Use Emulators to Use Snapchat on PC
Emulators also allow you to get Snapchat for Windows 7 with ease. In the digital world, emulators are hardware or software that enable users to imitate other programs and applications. They bridge the gap between different operating systems and hardware. Primarily, emulators are used in the video gaming world for transferring older versions of games onto new systems.
So, some emulators can also help you transfer mobile applications to your PC. Here are some emulators that can help you to use Snapchat on a PC.
1

BlueStacks

BlueStacks is the widely used emulator for transferring Android to PC. Besides being free to use, the emulator ensures a quick transfer of apps from the Google Play Store on PC. BlueStacks is highly famous among gamers who wish to play games on their high-end PCs. Being a legitimate app, having BlueStacks Snapchat on PC will allow you to keep your system safe from malware.

Features:
Compatible with 97% of apps on Google Play Store.
It is safe to use.
The app is protected by U.S. law, making it a legal site.
The toolbar lets you take screenshots, adjust the volume, and rotate the screen.
Offers better control for gamers.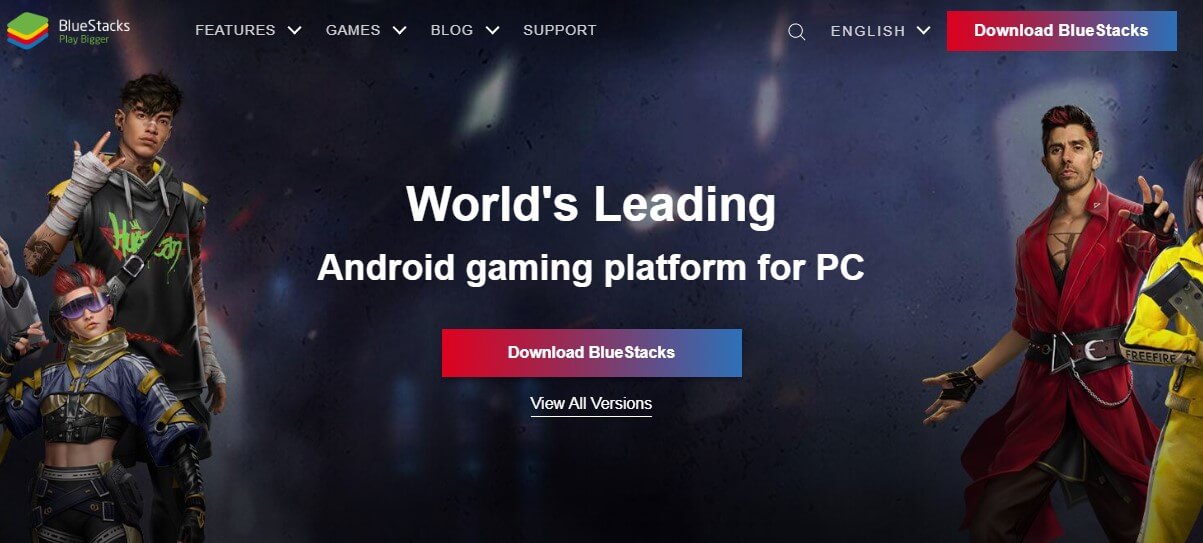 Steps to Follow:
1. Download BlueStacks from the official site.
2. Open BlueStacks and Click on Google Play Store in the app.
3. Google Play Store will require you to sign in to your account. Sign in to your Google Account using your email address and password.
4. Once you get access to your Google Play Store, use the search bar to open Snapchat.
5. Open Snapchat and press "Install".
6. Snapchat will open in a new tab and will look exactly like the one on your smartphone.
You may have experienced Snapchat crashes after you log in and you are left on the BlueStacks home screen. This is an app-specific behavior unrelated to BlueStacks. The Snapchat development team seems to have banned the use of Snapchat on emulators.
If you occur problems, try the following ways to fix them.
1. Get the latest version of supported BlueStacks.
2. Update Snapchat for Android to the latest version.
3. Use an older version of BluetStacks.
---
2

NoxPlayer

NoxPlayer is another advanced emulator used by gamers eager to play their favorite games from Android on PC. Besides giving you an amazing gaming experience on PC, you can also have Nox Snapchat. It is compatible with both Windows and Mac OS. It is fast and highly reliable for accessing all sorts of applications and games on the Google Play Store.

Features:
You will get Nox Player Snapchat which is completely safe.
Play games and enjoy apps from smartphone to PC.
It is compatible with a range of devices.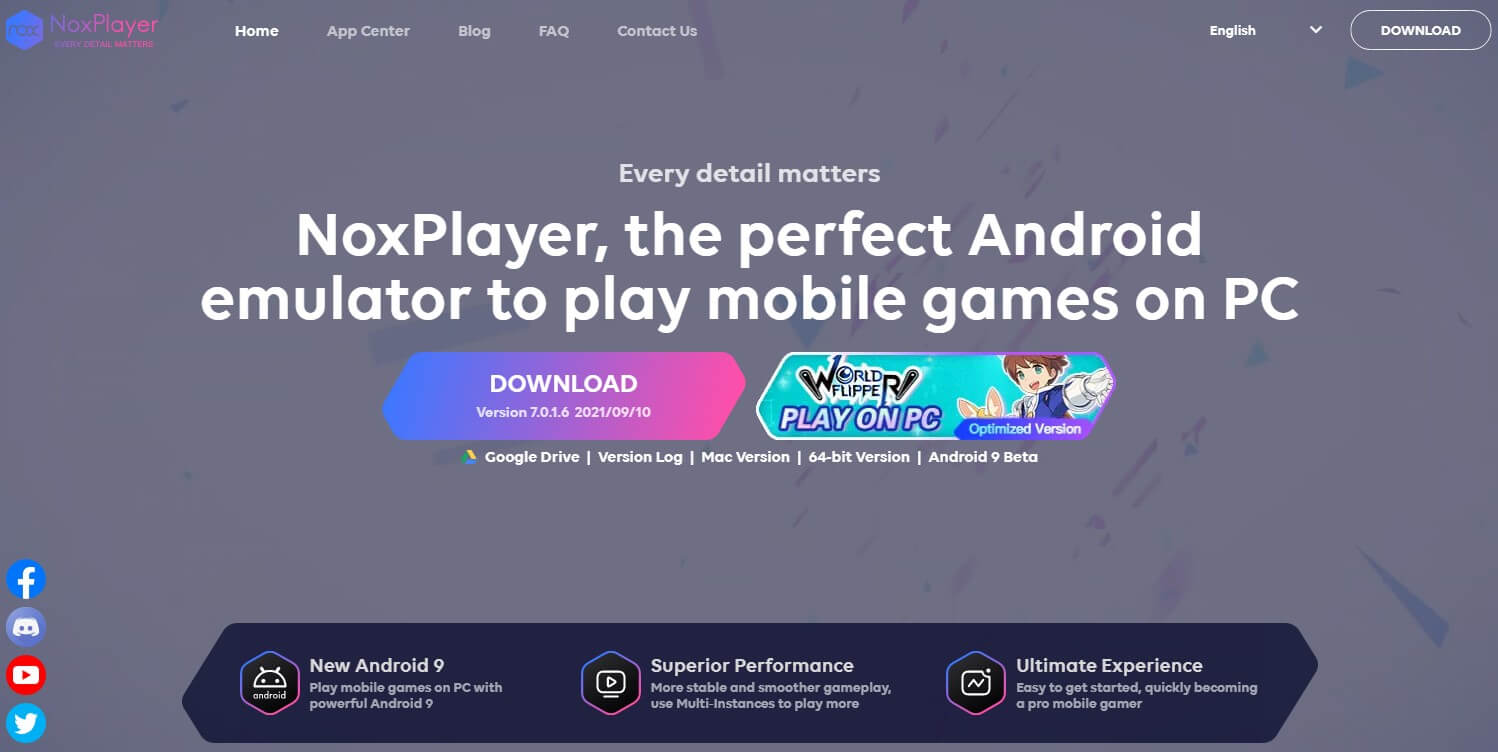 Steps to Follow:
1. To get Snapchat for PC using Nox Player, Download Nox Player on your Windows or Mac OS.
2. To open Google Play Store, sync your Android or iOS account on the Nox Player.
3. Then search for Snapchat in the search bar at the top of the screen.
4. Press "Install" and download Snapchat in the Nox Player.
5. Snapchat will appear in the tab on the Nox Player. The app will look and function smoothly on the PC.
---
3

LD Player

LD player is a highly powerful emulator used by gamers for playing high-profile games available on Android. The app is free to download, fast to use, and offers you a smooth experience while playing games and using apps downloaded from Google Play Store.

Features:
Runs apps faster on PC.
Along with enjoying Snapchat on Windows, you can enjoy multiple apps simultaneously on a PC.
Share files between Android and PC.
Stimulate GPS location.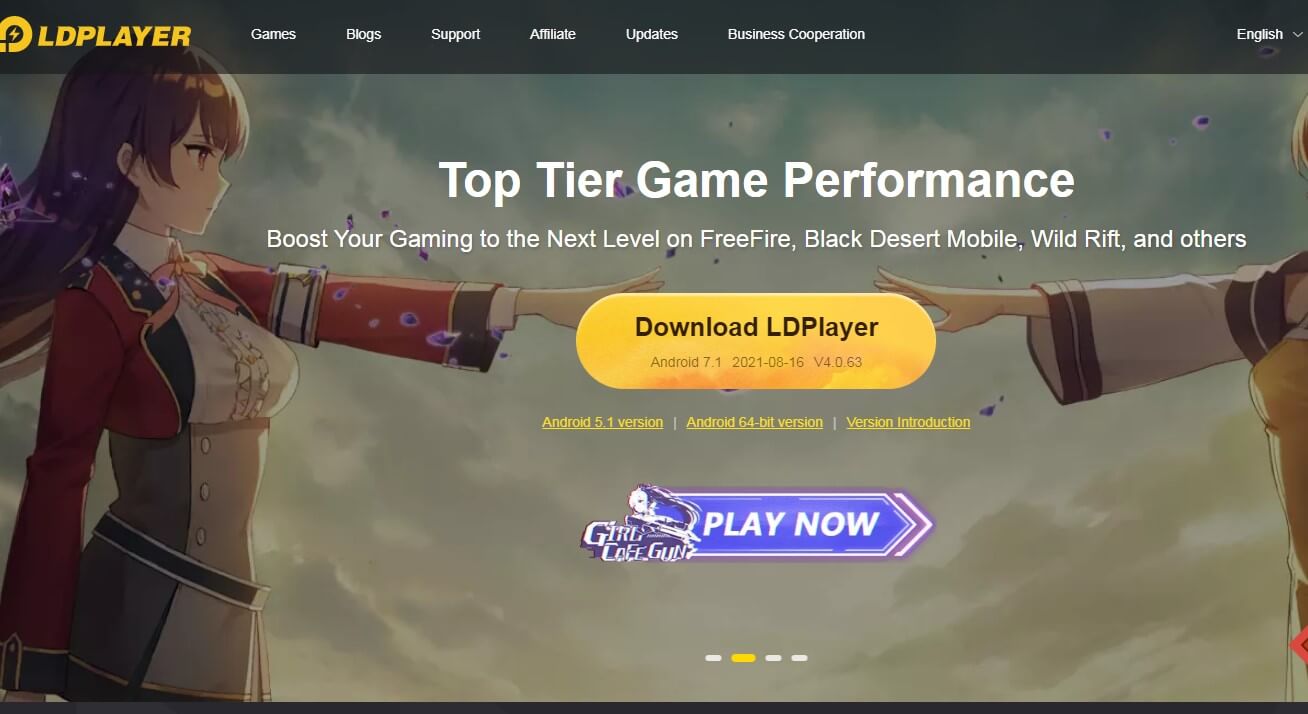 Steps to Follow:
1. Visit the official website of LD Player.
2. Click on the download button and install the emulator on your PC.
3. Go to the search bar of the LD Player and click on Snapchat.
4. Press the "Install" button, and you will be able to enjoy Snapchat on your PC.
---
4

Yuzu

Yuzu emulator is basically a switch for Nintendo Switch. It was developed by Citra and is a highly proficient emulator, and is used by gamers all around the world. Also, it is a licensed and open-sourced emulator, making it highly competitive for any software of your choice.

Features:
It is safe and easy to use.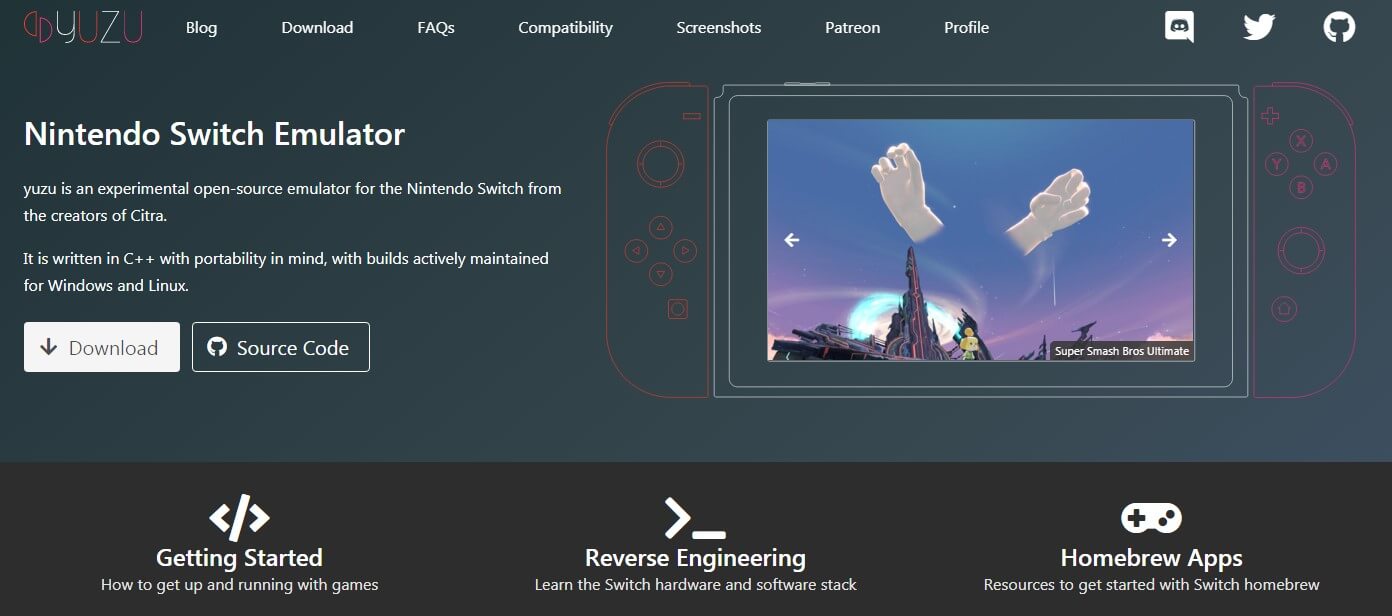 Steps to Follow:
1. Download and install Yuzu on your PC.
2. Open Google Play Store on the Yuzu app.
3. Sync into your Google Account to get access to Google Play Store.
4. Search for Snapchat in the toolbar and press "Install".
5. Open Snapchat on PC and check snaps sent-ins by your friends.
Part 4: Hot FAQs about Snapchat PC
1

Is there a PC Snapchat app?

There is no official app for downloading the Snapchat app on PC. The only way you can get Snapchat on a PC is to get help from an emulator. The emulator will let you mimic your Android phone on Windows and PC.
2

Can you use Snapchat on the computer?

Snapchat is a messaging app designed to be used for Android and iPhones. If you wish to use Snapchat on a computer, only an emulator or mirroring app can help you in this situation. Even with the emulator, you can only send messages and get access to the newsfeed on Snapchat.
3

How do I download Snapchat on Windows 10?

To download Snapchat on Windows 10, go through the following steps

Install BlueStacks emulator on your PC.
Open the emulator and sync into your Google Account to get access to Play Store on PC.
Search for Snapchat.
Install Snapchat on the BlueStacks app.
Explore Snapchat on PC.
4

What is the safest Android emulator for Snapchat?

BlueStacks is the safest and secure Android emulator. It is a legal emulator and is protected by U.S. law. Thus, it offers a secure way of getting Snapchat on both Windows and Mac OS.
5

What to do if you can't log in to Snapchat on PC?

If you can't log in to Snapchat on PC using an emulator, it may be because you need to use a different version of the app, or maybe Snapchat puts restrictions on using the app on PC.
Conclusion
Snapchat was designed to make picture sharing more interesting, and with the idea of creating stories with snaps, users have a good time sharing memories with friends and family. Snapchat PC is an exciting experience when using iMyFone MirrorTo. It allows you to enjoy some basic features of Snapchat on your computer, such as exploring the newsfeed, trying out new filters, and sending messages to your friends.
Use Snapchat, YouTube, TikTok, and many other social media apps on PC without logging in again.