iRocketVPN Review: The Fast and Reliable VPN You Can Trust
Category: Change Location
4 mins read
Virtual Private Networks (VPNs) are a great way to enhance security and online anonymity you need to defend against hackers, identity thieves, and to get around geo-locked content which work by encrypting your regular internet traffic and rerouting it through a server of your choice, making it impossible for anyone to snoop on your online activities.
With iRocketVPN, you get a quality VPN service claiming to offer a fast and reliable service. We went into a deep dive in this iRocketVPN review so you can make a well-informed decision about this service.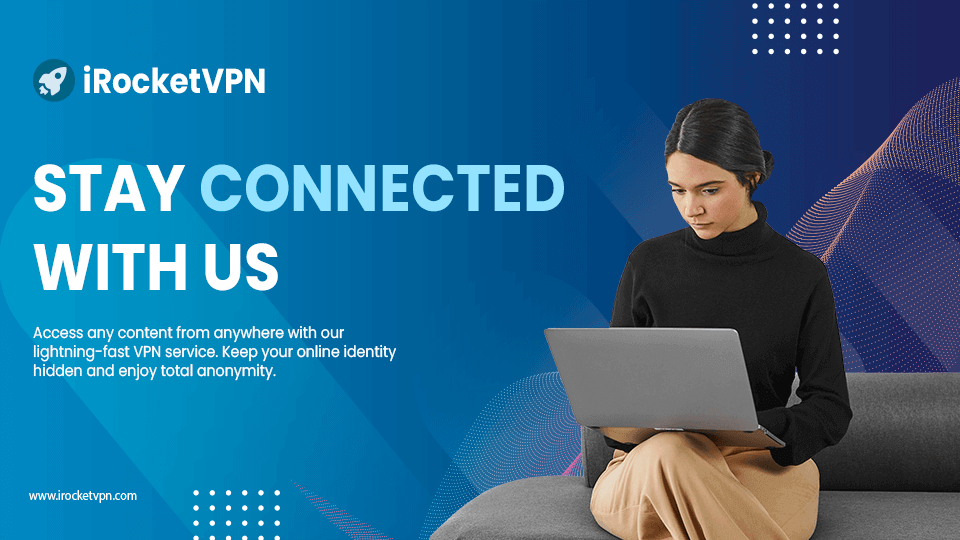 When you are seeking a quality VPN service, you want a lightweight app that delivers good security while protecting your private data. With iRocketVPN, you get that and more. You'll be able to connect to multiple international servers using a straightforward and easy to understand interface.
The iRocketVPN app works across all Windows system and allows you to quickly connect to all kinds of built-in servers and maintains the speeds of your online browsing well. It also allows you to connect to unlocked or unrestricted locations for viewing streaming media or getting around censorship restrictions. So if you live in the US and want to play game in Japan, then you can use iRocketVPN to appear as if you live in Japan.

Let's get the most pressing question out of the way: Is iRocketVPN free? The answer is both yes and no. While iRocketVPN is not entirely free, it does offer a free trial for daily use. The trial version gives you a chance to experience the enhanced security of a quality VPN without making any significant financial commitment.
The problem is you are not going to find a 100% free-to-use VPN service. The ones that advertise as free either have a longer plan system like we found in our iRocketVPN review or have massive use restrictions.
These restrictions can often be fewer international servers, lack of server options, slower internet speeds due to poor protocols, or, worse of all, risking the sale of your private data to third parties. That last concern is a big one. You don't want to think you are surfing privately when in reality, the free service you pick is actually profiting from your daily internet activities.
The price plans for iRocketVPN include:
$9.99/month if paying monthly
$6.66/month if paid quarterly
$195.95 one-time purchase for a Lifetime Plan
You can upgrade to the paid plans with confidence as iRocketVPN offers a 30-day money-back guarantee, so you can try our premium features risk-free.
How to Download iRocketVPN
We discovered the setup process was incredibly easy for this service during our iRocketVPN review. The service provider does a fantastic job of ensuring you can easily navigate the on-screen instructions.
To download and take advantage of iRocketVPN, you only need to follow 2 simple steps:
Step 1: Download the iRocketVPN onto your PC or Android and then click on the "Connect" button to automatically connect to the default recommended server.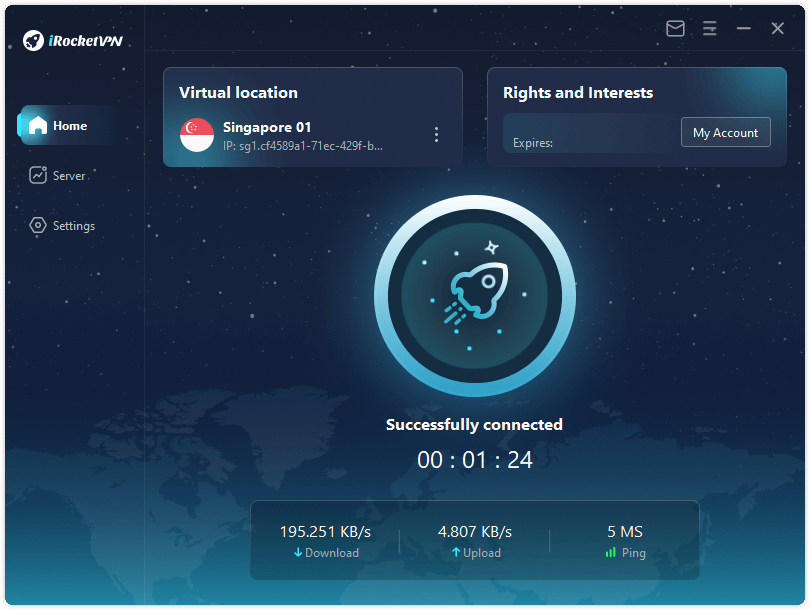 Does iRocketVPN offer online anonymity?
Yes, iRocketVPN provides military-grade encryption with different server options so you can quickly and easily protect your online identity while browsing, streaming, or gaming.
Conclusion
Our iRocketVPN review found this service to be fast and reliable. While it's not entirely free, it does offer a free trial that will give you all the familiarity you need to learn more about the provider and VPN options.
If you want to try out iRocketVPN, head to the website and sign up for an account. Setting up the VPN service on Windows is a straightforward process that can be done in just a few clicks. So give it a try today and experience the power of true online security.