Mirroring is a technology to duplicate your phone screen and controls on another device. It is a relatively simple technology to replicate your display on more giant screens like computer screens or even smarter televisions. So, here we are discussing the most popular questions about mirroring, i.e., how can I mirror an iPhone to a computer? Does Vysor work with an iPhone?
Part 1: Why Mirror iPhone
Before we proceed to "how can I mirror an iPhone to a computer?" It is important to find out why mirror an iPhone?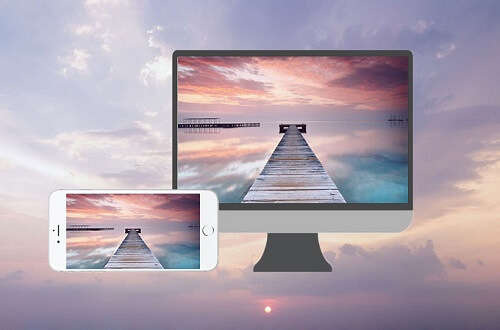 The iPhone is a feature-rich device. Everyone uses it for business and work-related activities and personal things like photos, videos, and documents. So, when you have to present your report to a meeting or stream a video for your friends, what will you do? Of Course, the screen size of the iPhone is incapable of such uses. So, here mirroring comes into action. You can connect your iPhone to a bigger screen for a clear presentation.

Similarly, laptops and your iPhone are probably the most used gadgets together, but isn't it frustrating to switch between two devices so frequently? Here again, an app that allows you to control your phone from your laptop is a gem because it saves a lot of time and effort.
Part 2: What is Vysor Used for
Vysor is a Chrome extension available for computers and also as an application. It allows you to view, control and operate your phone from your computer. You can fully operate your phone using the Vysor, e.g., play games, run your applications, and access your data.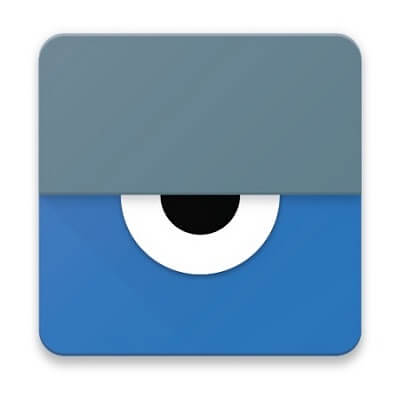 Vysor application has two modes, i.e., free and paid versions. The free version has modest screen resolution, includes ads, and has limited features. While, in the paid version, screen resolution is higher, and you have access to advanced features, e.g., drag and drop, Wi-Fi connection, etc.

Does Vysor work with an iPhone? Fortunately, it works for both Android and iPhone.
Part 3: Why Use Vysor to Mirror iPhone
Using Vysor has many benefits and supports simple uses and more advanced uses like debugging, development, presentations, and more. The staked version is always better than the free version, but the free version is also worth a try.
Let us see the advantages and drawbacks of using Vysor on an iPhone.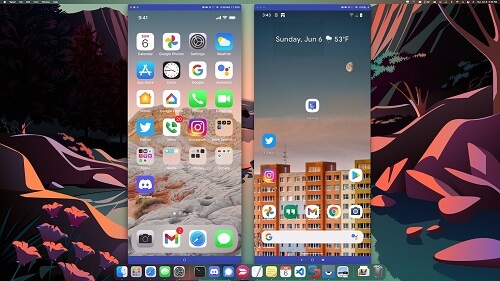 Advantages
Vysor is an effortless application in terms of usage and installation.
You can operate your iPhone with a mouse and keyboard very efficiently.
It allows you to transfer test data to other users.
It allows you to connect a mobile device without a USB cable.
Does Vysor work with an iPhone? Vysor is available across the board at almost all prevalent platforms, including Linux, Mac, and Windows for both iPhone and Android.
Disadvantages
Low screen resolution in the free version of the software
The free version does not allow video recording.
Ads are frustrating in the free version.
Part 4: How can I Mirror iPhone to Computer in Vysor
Below is a way described how anyone can mirror iPhone to computer for both Windows and Mac separately.
1. Mirror iPhone to Computer with Windows
What is Vysor Used for? The Vysor software gives you the ability to operate your iPhone or iPad from a PC. You can completely operate your iPhone from your computer, including applications, drag and drop, data access as well as screen mirroring.
Download Vysor on your computer.
Download Vysor on your phone from the respective store.
Does Vysor work with an iPhone? Does Vysor work with an Android? Yes, it works for both. So, you can link your smartphone to your computer easily.

When you connect for the first time, the mobile OS will ask for USB debugging permission. Accept it by tapping OK. On Android phones under developer options, USB cable debugging needs to be enabled.
After a few seconds, you can see your mobile screen on your Mac through the Vysor window.
2. Mirror iPhone to Computer with Mac
What is Vysor Used for? When you connect your iPhone to Mac using Vysor, you can see your device in a Finder window. Once connected, you can control your iOS device entirely by your computer's keyboard and mouse or trackpad.
So, the procedure to connect your iPhone to Mac using Vysor is reasonably straightforward. Here it goes.
Connect your iOS device (iPhone or iPad) to your Mac system using a lightning cable or connect both using Bluetooth. This is a one-time process, and then the device will appear on your computer.
Also, activate AssistiveTouch in the settings of the iPhone so that you can even control your iPhone from Mac with the mouse.
When you see a notification of "Vysor has detected a device", it means your task is accomplished, and you can now use your device from the Mac.
Part 5: More Screen Mirror Softwares to Choose
1. iMyFone MirrorTo
iMyFone MirrorTo app has already left the tails wagging in the market. It comes preloaded with all the features that you want in a premium screen mirroring app.
Casting your iPhone screen lets you mirror your iPhone device to the PC, so you can enjoy your content exactly as you see it on your mobile device—only bigger.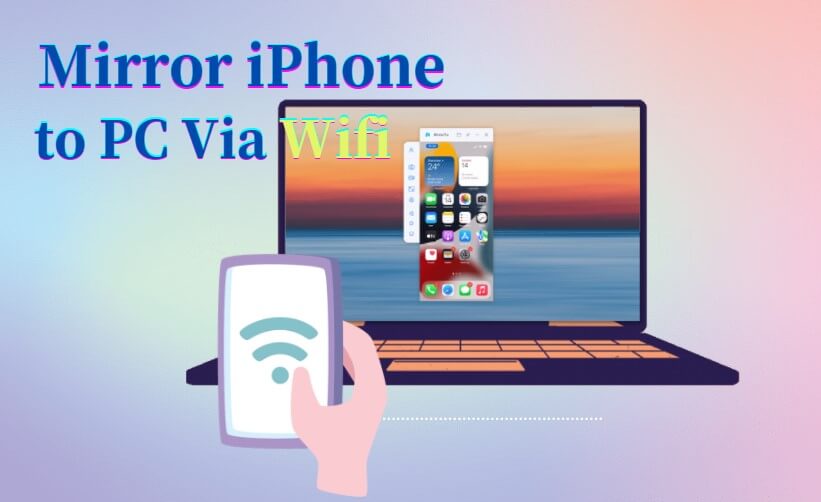 Key advantages of iMyFone MirrorTo:
Effortlessly screen-share most Android and iOS devices to PC.
Freely control your phone with a large screen from a computer.
Fluently play mobile games or manage social Apps without delay on PC.
Conveniently operate keyboard when mirroring screen to PC.
Supported Android Versions: Android 6.0 and above
Supported iOS Versions: iOS15.1 and above
How to screen mirror iPhone to PC via MirrorTo?
Step 1.Run MirrorTo on PC, then select your phone system "iOS".
Step 2.Make your phone and PC are in the same wifi network,if your computer pops up "Windows Security Alert", select "Allow Access".
Step 3.Enter Control Center, click Screen Mirror and select MirrorTo[xxx]. And now you can mirror your phone.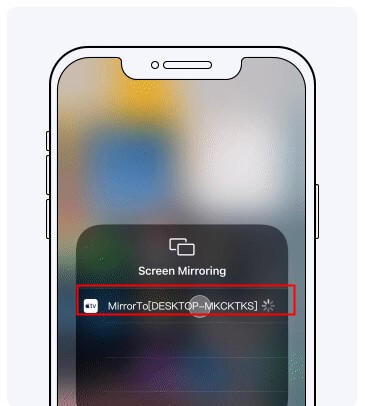 Step 4.Pair Bluetooth between your phone and computer. Go to "Settings", then enter "Bluetooth" and pair the bluetooth of computer that you want to cast.
Make sure your computer is equipped with a Bluetooth 5.0 receiver, or you can purchase a Mini USB Bluetooth Dongle 5.0 Adaptor for PC.
Tips
iMyFone MirrorTo also supports live streaming function.
Can stream your phone to YouTube or other platfroms like Zoom, Cisco Webex Meeting,ect.
A good helper that can turn your phone or tablet into a second blackboard when you are having a meeting or teaching.
Present the new app straightforwardly, or make useful tutorials for your audience.
Come and have a look at more details.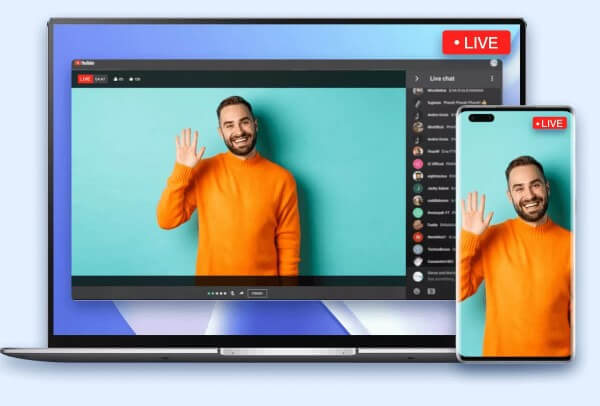 2. AirServer
AirServer is another screen mirroring app for iPhone that can mirror phone screens to multiple devices. However, it cannot send your audio to the other device. A summary of features is here.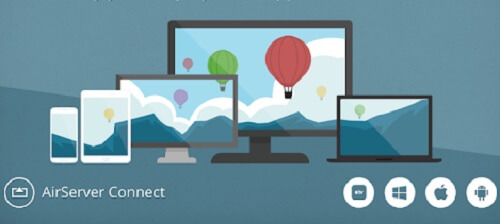 Features
Mirroring the screen to multiple devices.
QR code scanner for connecting the devices.
High-class picture quality.
3. Mirroring 360
Mirroring 360 is a screen mirroring app that is available for both Android and iPhone. So, let's have a look at different aspects.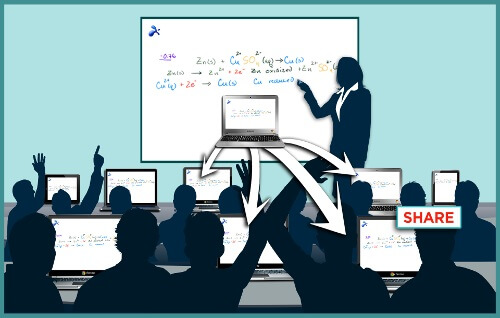 Features
Mirroring 360 connects to the Amazon Fire TV stick and Fire TV stick.
It can connect Apple TV with iPhone.
It also supports Android devices with version 5.0 and above.
It supports iPhone iOS 9 and above versions.
4. Reflector 4
Reflector 4 is available for Android. You can hide the connected devices on the screencasting app, and no need to disconnect from it.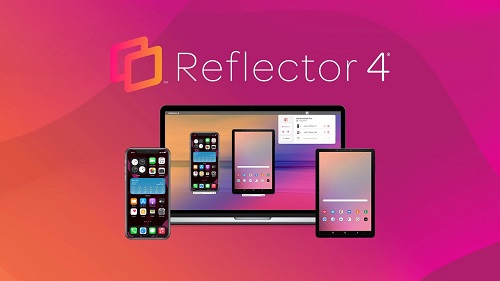 Features
Record the screen.
Multiple devices can be connected.
You may also like:
How to Use AirPlay on Windows 10 - Using AirPlay Explained
3 Ways to Screen Mirror Your iPad to TV
How to cast iPhone to Chromecast for Free? [2021 update]
Conclusion
So, let us summarize what we have learned so far. What is Vysor Used for? It is used for connecting the Android or iPhone to a computer so that you can control your phone from your PC.
It is a great work and fun companion. You can use it for work, especially when remote working is the new normal and most of the office networking is done through phone apps. With Vysor, you will never miss the significant screen advantage while navigating through your phone.